Transport Scotland took a change of tack to supporting the zero-emission transition in the second round of the Scottish Zero Emission Bus (ScotZEB2) challenge fund. Not only does ScotZEB2 major on SME operators, but it captures coaches as well as buses. Hope has been expressed that the approach can be 'copied and pasted' to elsewhere in the UK.
Key to ScotZEB2 is collaboration between operators and with suppliers. Forming part of its work is the £500,000 Market Transition Scheme (MTS). Bids to ScotZEB2 opened in May, following MTS by some months. Broadly, MTS was intended to assist SME operators that are interested in applying to ScotZEB2.
Both schemes are administered by the Energy Saving Trust (EST). It describes MTS as something that targeted "SME coach and bus operators; community, home-to-school, and transport-to-healthcare bus operators; and financiers and other third parties [wishing] to collaborate or establish a consortium with those operators." Only bids involving a consortium are eligible for ScotZEB2.
Funding via MTS helped the receiving operators to understand what is needed to transition their fleets to zero-emission. With neither vehicle nor infrastructure purchase forming part of MTS, the money allocated was modest. While MTS applications closed in late 2022, work is ongoing to ascertain whether more SME operators in Scotland that did not apply to MTS may be eligible for ScotZEB2.
ScotZEB2 and Market Transition Scheme reports show SME optimism
MTS was formed of three streams. The first captured SME operators and local authorities, which were expected to work with a consultancy to explore fleet decarbonisation options, although that could be carried out in-house. All 12 winning bids are from operators, including Highland Council.
Stream 2 was tilted to developing propositions to offer multiple operators "a simple route to shift to zero-emission," such as via leasing or mobility- or fuel-as-a-service. Six bids from a mixture of operators, local authorities and suppliers were awarded money.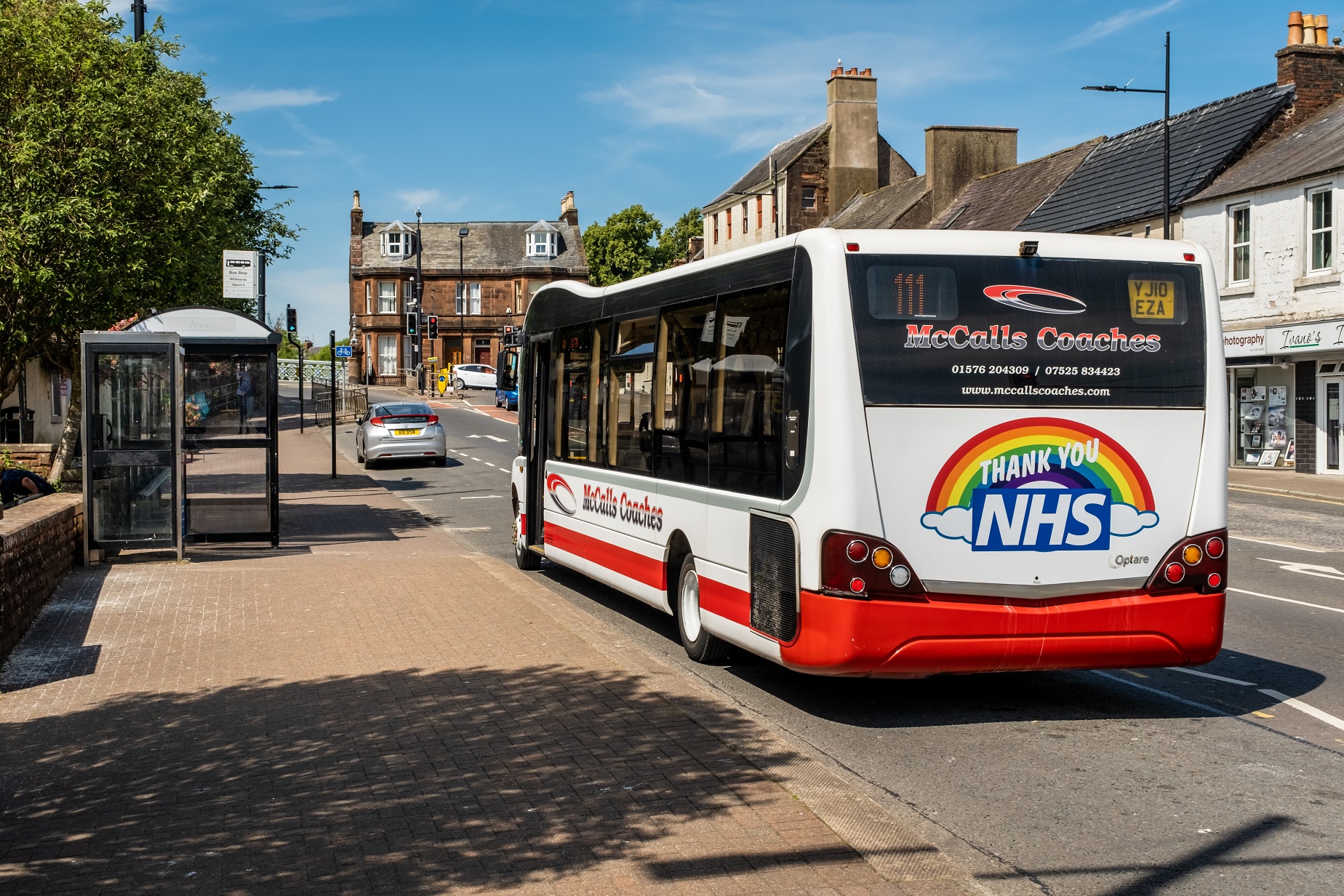 In stream 3, one bid – from Houston's Coaches of Lockerbie – was successful, although at £100,000 it accounted for 20% of the overall MTS allocation. Stream 3 applicants were expected to repower at least one diesel vehicle to zero-emission and produce a report to demonstrate the potential role of repower in the net zero transition.
EST notes that repower "may be a more cost-effective option for SME operators." It is prominent in two of the stream 1 MTS reports, involving McCalls Coaches of Lockerbie and nearby Telford's Coaches. Coach and bus feature in those submissions, with Kleanbus a partner in each case.
However, both reports identify that not all vehicles are suited to repower. Some are too old and some too small. If repower was rolled out fleet-wide, the cost of replacing unsuitable donor stock would need to be factored in, although the report prepared for Telford's notes that in those cases, procurement of new battery-electrics is an alternative.
Scope for e-coach without ScotZEB2 surprising
All bar one of the reports that have been generated by MTS stream 1 have been published. Appearing more than once is a recommendation from the consultancy involved that an operator engages in a staged transition, with vehicles that are moved to zero-emission early on delivering TCO savings that enable a later shift for the remainder.
But key there is a broadening of the base of types available. For coach operators, the Yutong TCe12 is currently the only new full-size model on the market, although it will be joined by the tri-axle GTe14 in 2024. Other suppliers can offer battery-electric minicoaches, but at least one of the reports notes that more is needed in the midicoach space.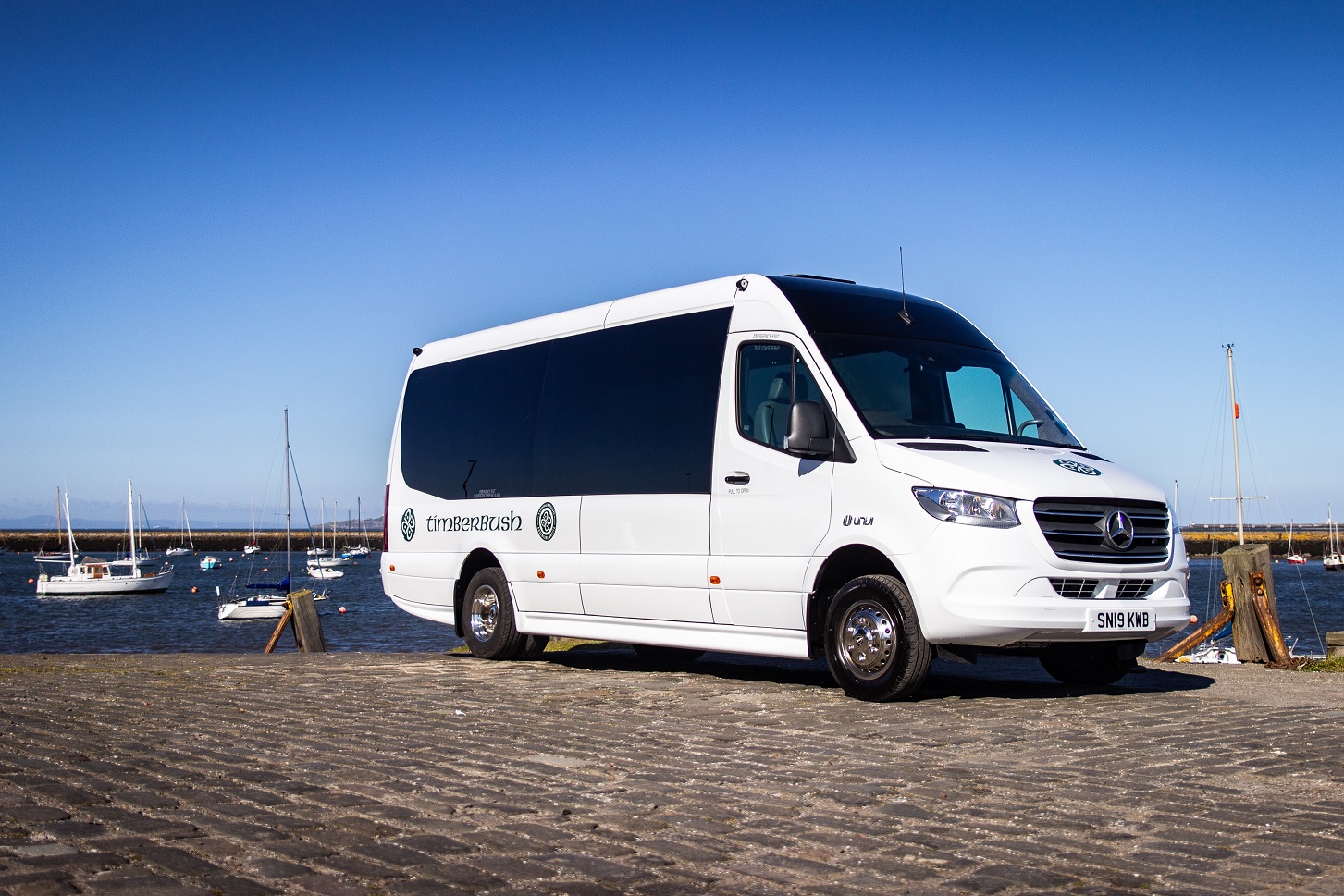 That aside, the scope for deployment of battery-electric coaches in the present market is surprisingly high, according to some reports. Number crunching shows that using the performance of a TCe12 and the availability of 150kW charging as a baseline, Maynes Coaches of Buckie could turn 46% of its journeys over to electric. The figure for MacPhails Coaches of Salsburgh is 44%.
Deployment of hydrogen power to coaches in Scotland could be viable in the long-term, reports produced by Urban Foresight note. The consultancy refers to weight, roads precluding the largest vehicles and a need for luggage capacity. However, Scotland currently has only three hydrogen fuelling stations, and hence infrastructure needs to improve before hydrogen coaches are viable.
BluMarbl involved in data collection work
BluMarbl is another consultancy involved in preparation of stream 1 reports. It is led by Andrew Luckett, a member of the family that formerly owned Lucketts Travel of Fareham.
Andrew believes that more coach operators in Scotland could be suitable for funding from ScotZEB2 than some think. He is working with the Confederation of Passenger Transport (CPT) to collate what they describe as "robust and accurate operational data" on coach usage profiles.
As well as helping businesses to ascertain their suitability for ScotZEB2, sharing such data will help CPT to further influence policy to support the coach industry's move to zero-emission, it says.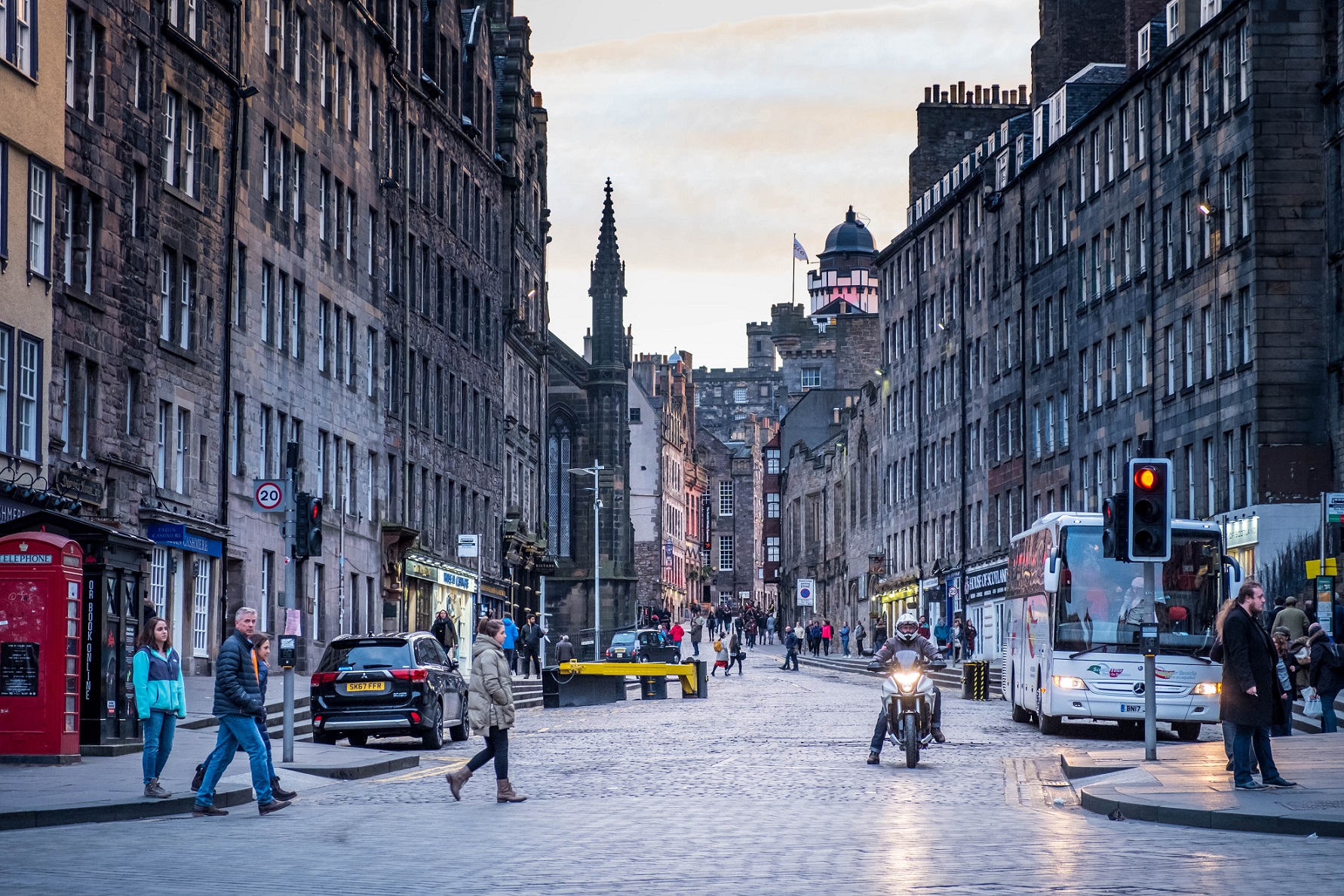 "We want to encourage as many operators in Scotland as possible to become involved, and to keep the dialogue open with them," Andrew explains. "As more share their data, we will build up our evidence to influence hotels and destinations to install charging stations, and be able to show the impact that has on the kilometres that [coach] operators can drive on electric."
What is clear is that the more operators in Scotland that get involved, the stronger a case for seeking infrastructure support. Andrew adds that a data sharing agreement can be put in place to protect sensitive information.
"We want historical data and we can then quickly tell operators at a high level if they would be able to support electrification," he continues "Then the horse trading starts with coach operators, bus operators and financiers."
Rural opportunity charging network would be 'gamechanger'
BluMarbl's data collection on vehicle usage also captures work around devising a network of what Andrew describes as "rural opportunity chargers" for battery-electric vehicles. If that is delivered, it would be "truly transformational," he continues.
"We have been mapping the places where coaches stop and we want to then approach destinations – such as St Andrews, Culloden, hotels – with details of how many visit and what infrastructure should be procured, hopefully with subsidy to encourage uptake," Andrew says.
Such an approach is advocated in the MTS stream 1 report for operator TA Scotland, prepared by Urban Foresight. It notes that top-up charging units at destinations are highly desirable. That thus forms a recommendation in the TA Scotland submission.
"Our analysis shows that this massively increases the number of journeys and kilometres possible," Andrew continues. Drawing that knowledge into a central base is reliant on data sharing. Transport Scotland is understood to be keen to see the presentation of a business case for rural chargers that benefit the Scottish coach industry.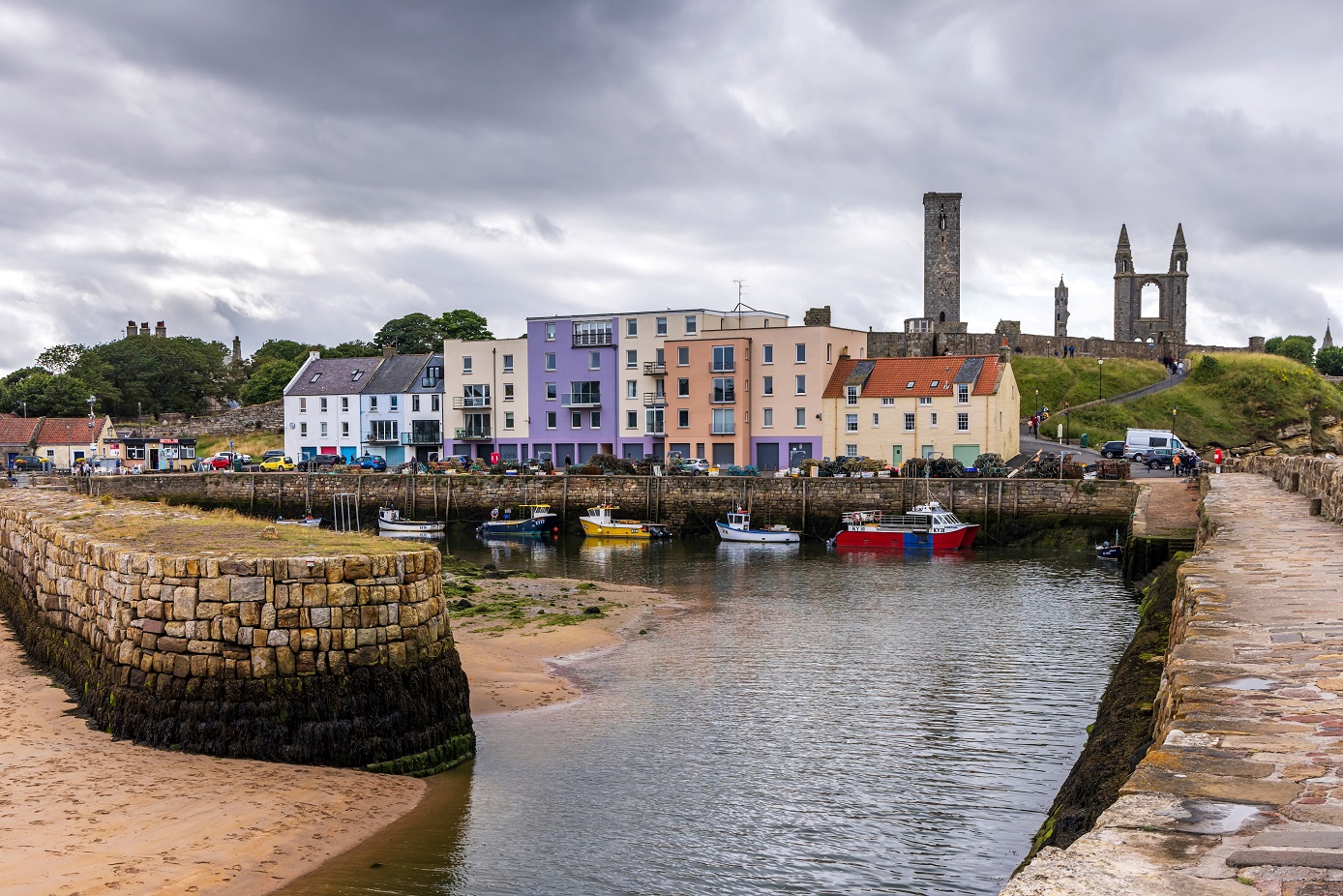 Andrew believes that 10 such locations, with subsidy for their establishment combined with vehicle purchase support via ScotZEB2, would be a step change and ensure that more battery-electric coaches are purchased post-ScotZEB2. "That is a key requirement to get subsidy now," he concludes.
At least one MTS report notes that provision of charging at Gretna or Tebay service stations would open up a chunk of the North of England often served by Scottish coach operators to battery-electric vehicles.
Approach a blueprint for SME operators UK-wide?
Some parties have questioned whether the £58 million that will be spent via ScotZEB2 over three financial years would be better put towards support for bus services in Scotland as that sector gets to grips with the end of recovery funding.
But interest in MTS from SME operators in Scotland suggests that ScotZEB2 could lead to major change in that area of the industry for coach and bus. The stream 1 reports published illustrate that several have already given significant thought to decarbonisation.
It remains to be seen whether the ScotZEB2 and MTS approach will influence the subsequent decarbonisation direction in England and Wales, but Westminster and Cardiff Bay policymakers could do worse than read through those schemes' notes in the near future.
Resources
Multiple documents have been published by Transport Scotland and the Energy Saving Trust around ScotZEB2 and MTS:
For the Market Transition Scheme, including those reports from successful bidders to stream 1 that have been published, click here.
For a ScotZEB2 Q&A, including details of future virtual events to give potential applicants guidance, and to register interest in the scheme and to request an application form, click here.
For the formal guidance document to ScotZEB2, click here.
To contact Andrew Luckett of BluMarbl and enquire about submitting operational data, email Andrew Luckett.