For John Docherty, Founder and Managing Director of Hamilton-based Harmony Coach Holidays, setting up his own coach holiday business was a lifetime's ambition. Then, two months after launch, along came lockdown. This is what happened
It's probably safe to say that setting out in life as a City & Guilds-qualified painter, John Docherty, didn't foresee where life would take him. Developing a business trialling a new Ambulance Car Service for the Scottish Ambulance Service, John expanding into private contracts. After selling the business in 2000 he joined coach operator Park's of Hamilton as a coach driver. Finding satisfaction as a tour driver on tours for the erstwhile David Urquhart Travel, and then for Caledonian Travel, he would spend time researching destinations, routes and other information to make the job as enjoyable as possible. This enthusiasm brought him to the attention of Steve Turbill, then the Managing Director of Caledonian Travel.
Joining Caledonian to assist with product development, in 2007 he moved with Steve Turbill and Business Development Manager Harriet Stamp as they set up Glenton Holidays. John's role in the new business was Transport Co-ordinator, contracting coaches and ferries, writing all itineraries, researching new destinations and running a busy operations office.
A parting of the ways in 2012 brought new opportunities. Paddy Kavanagh, the owner of Edinburgh Coach Lines, was looking to set up a tour company to complement his coach operation and utilise his fleet. John joined the team as operations manager and set up Thistle Holidays and Thistle DMC, offering both domestic and inbound coach tours.
In 2014 John joined coach operator City Circle as General Manager of its Edinburgh-based operations. While at City Circle, he received a job offer from MGM Muthi Hotels, the company that had acquired the Highland Heritage coach holiday business from former owner Ian Cleaver. In September 2017 John was appointed General Manager – Tours and Hotels, a position he held for two years. He left that position to concentrate on his consultancy work, working with a number of tour and coach operators. This brought him another challenge, this time establishing a new start-up company, Motherwell-based Murray & Son Luxury Coach Hire, run by another industry colleague, Brian Murray.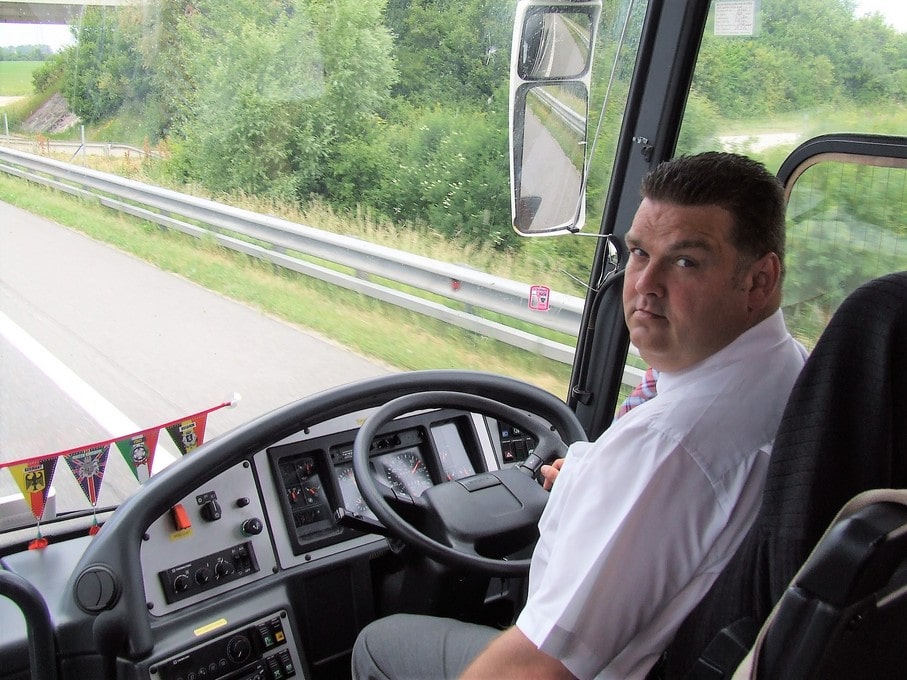 At a crossroads
By March 2020, and with Murray & Son now an established coach operator, John had returned to his consultancy role, working with worldwide tour operators, providing itinerary, brochure and contracting services for inbound tours.
Then the COVID-19 pandemic hit and he found himself at a crossroads. Operators were cancelling their inbound tour programmes. He was out of work and wondering what to do next.
"I recognised that perhaps the time was right for me to set up my own coach holiday business," he says. "I probably had one last chance to prove to myself I could do it. I felt the time was right, planning everything during lockdown with a view to launching once everything opened up again."
A lack of funds nearly scuppered the idea. Fortunately, a letter in the post reminded John that he was now able to access part of his pension pot, tax free.
"My wife Elizabeth received the same letter," he says. "We realised that combining this pension windfall would provide the capital to get the new business underway."
With John Roe and his team at Roeville Reservation Software providing the back office systems, Harmony Coach Holidays launched in September 2020.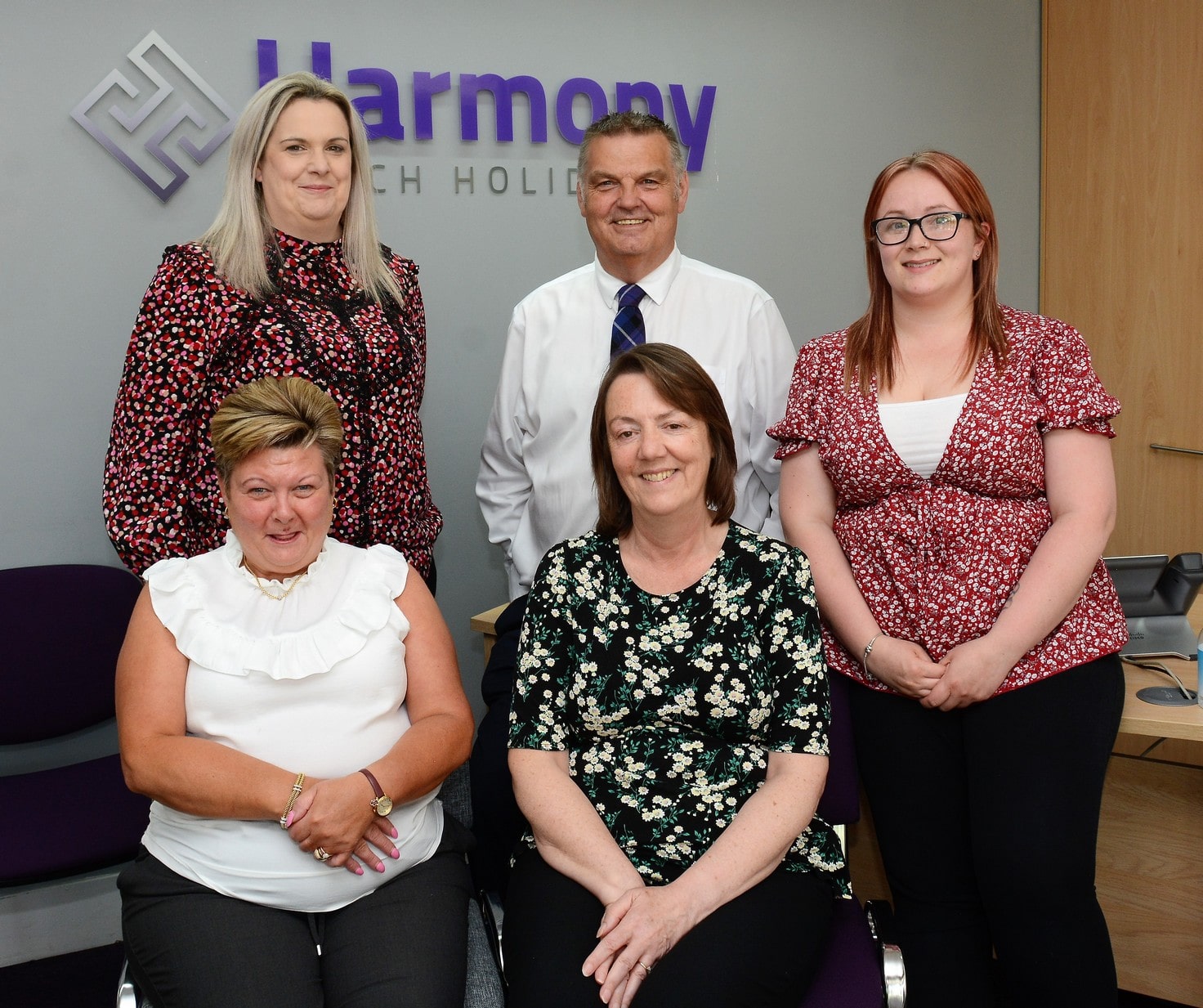 John was well aware he was the new kid on the block and needed to shout louder.
"Traditional newspaper advertising is still important in Scotland," he says. "We took full pages, but unlike other operators, I included details of the hotels we were using along with full itineraries. It seems we hit everything just about right. But what happened next really surprised me. In the first two months of operating we took around £600,000. I was elated. And then the second lockdown hit, and everything stopped!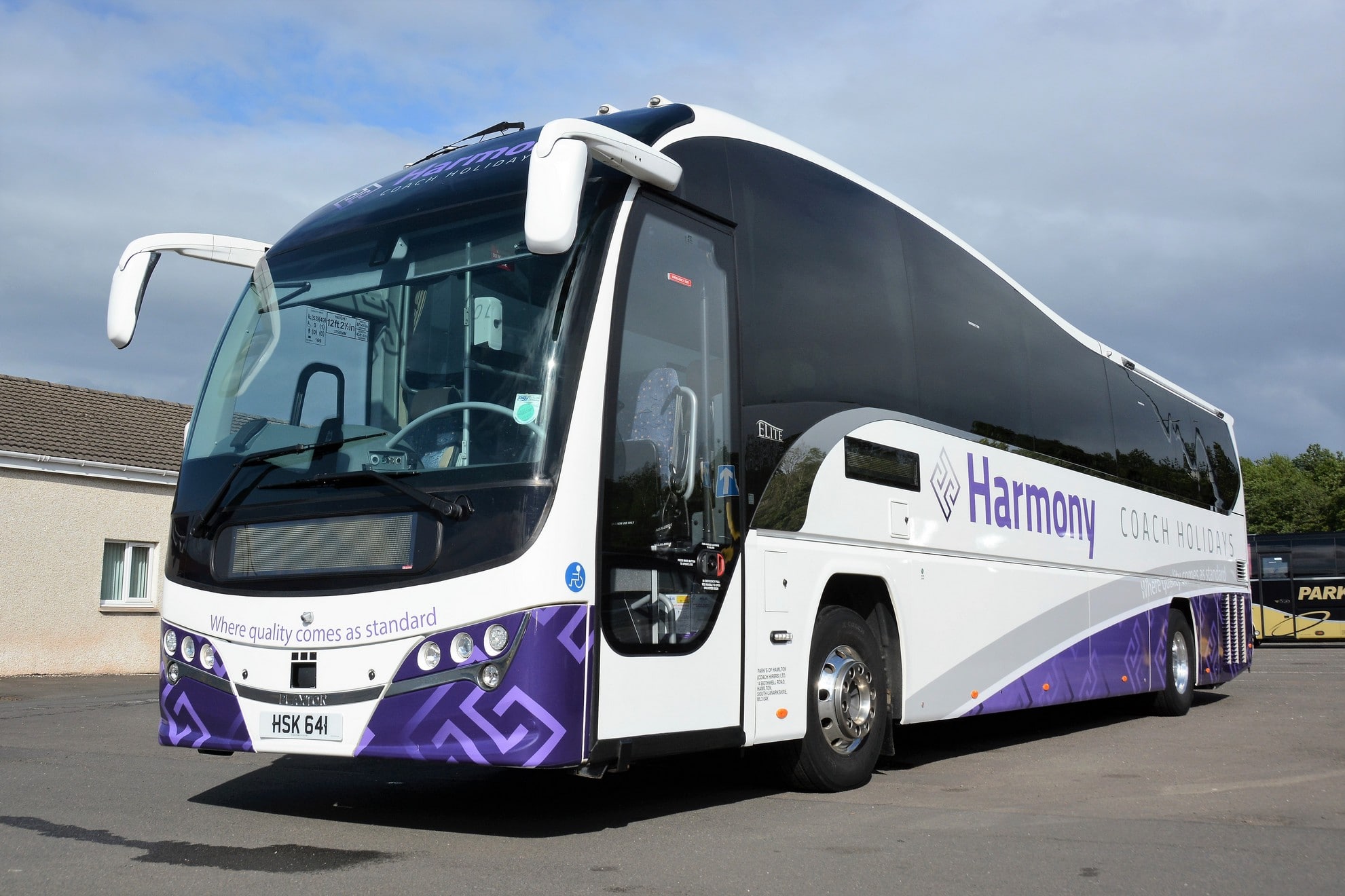 Second lockdown
"On the day the lockdown was announced I looked at Elizabeth and said: Well that's it. It's over. But I quickly realised that there was a way to take advantage of the situation. From the start I wanted us to be known as a company that cares about its customers. We phoned our customers to give a full refund of all monies paid. Refunds were issued on the day we contacted our customers. Customer feedback was very positive as our competitors just closed shop, or offered credit notes or a transfer to another date. The 2021 brochure was already designed so we went ahead and printed it, mailing it to our customers prior to Christmas 2020. My thinking was that customers would read it during lockdown, and when the time was right to travel they would book with us.
"In late December 2020 we furloughed our staff. They returned in March 2021. At that point we made the decision to keep our social media channels and phone lines open during lockdown. Looking back, that really set us apart from our competitors, all of whom stayed closed. The response on social media brought real PR dividends, especially as two major operators, David Urquhart Travel and Caledonian Travel, had already entered administration in 2020.
"Passengers had been holding onto their money during lockdown. They saw what we were promoting and it seems they liked what they saw. Because of what we did, we've taken a larger percentage of the market than I might have expected. To be honest, I think we were lucky. If just one of the other coach holiday companies in Scotland had refunded and opened up in the way we did, I don't think we would be here today."
In November 2021, Jennifer Gibson joined Harmony as Operations Manager. She had grown up in a coaching family, her parents running Moffat-based James Gibson & Son. She had worked with John at City Circle.
Expansion in North East England
Harmony hires in coaches from five coach operators: Park's of Hamilton, which has five coaches in Harmony's attractive purple livery; Prentice Westwood, near Livingston, with two in livery; Fife-based Bay Travel, Hunters Executive Coaches of Stirling, and Hunters of Loanhead, now part of Travellers Choice.
But expansion in north east England means John is currently looking for quality coach operators in the region to work with him to develop that market. He's inviting operators that have a coach under five years old who would like to work with Harmony to get in touch.
"We're not a price-led business," he says, "but we're already seeing brand loyalty and repeat bookings. We haven't taken the volume market; we've generated something new. Our first tour operated on 31 May 2021. Our first full year of operating sees a projected turnover in excess of £5m. That's 30% better than forecast. We're on target to make a good profit. The company is fully owned by myself and Elizabeth, and we have no external investors or finance. We're in a good place."
John's passion delivering what he's spent his career building up to has clearly found its place in an often fiercely competitive Scottish market. But as he says, if the pandemic hadn't hit, or if he hadn't stayed open and engaged with passengers, or if another operator had done likewise, Harmony probably wouldn't be where it is today. Business can often be a lottery. In this instance, it looks like John's numbers are bringing rewards.