A family-run coach operator bringing in a non-family member to be part of the management team isn't that unusual. But when that person is only 24, there must be something special happening
Bretherton's Gold Line Tours is based in the picturesque Ribble Valley near Preston in Lancashire. Established by John Bretherton in 1987, the company, with its distinctive black, gold and red coach livery, and operating a mix of private hire, school contracts and tours, has become a familiar sight across the country.
John's son, Jon Paul, now 44, has more recently picked up responsibility for the day-to-day operation of the business. John himself, a familiar face at Coach Tourism Association events and industry trade shows, is now focusing on developing the holiday programme, as well as taking a well-deserved break from front-line operations. It's an arrangement that many family-owned coach operators will be familiar with. Of course, not every family has the natural and enthusiastic succession that Bretherton's enjoys, but those that do will vouch for the reassurance that having a family member taking things forward brings.
But that's where the Bretherton story takes a bit of a turn.
In 2017, Jon Paul was looking around to see who he might employ to assist with the administration side of the business. The continuing growth of the business meant that Administration Manager, Helen Blundell, who has now been with the company for some 22 years, needed support. Jon Paul also recognised that the holiday programme needed someone to focus on it to ensure the company's reputation of quality and customer service was maintained. One day he was talking with a friend whose daughter was looking for something different to do. That daughter was Hayley Jarvis. Age 19 she started working part-time at Bretherton's office in the village of Chipping, before going full-time in 2019.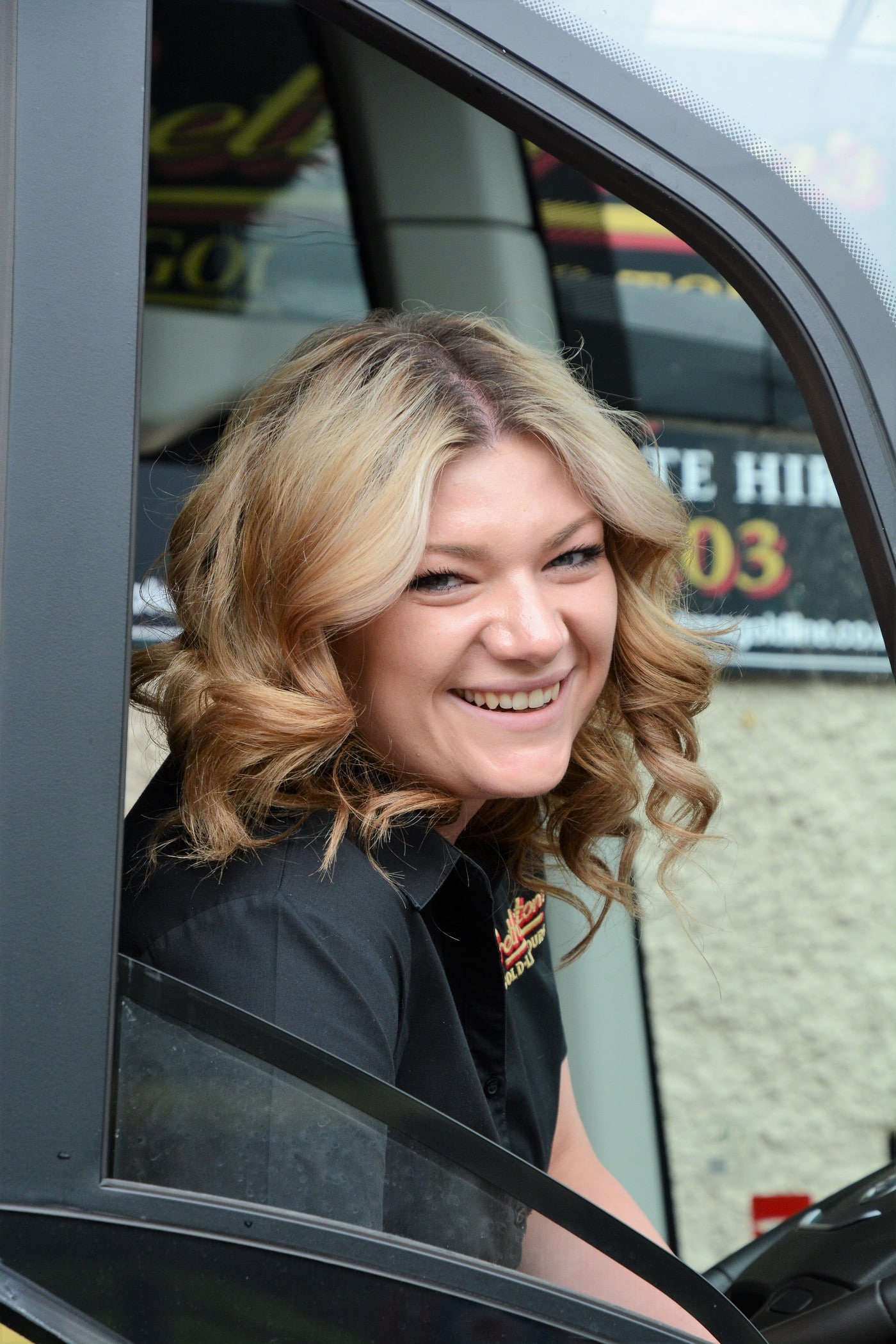 Duck to water
"I had given Hayley some of the admin relating to our holiday programme," says Jon Paul. "I have to say, she took to it like a duck to water. But what I really admired was her enthusiasm. I recognised that attracting younger people to the industry, especially from outside an operator's extended family, is often really hard. So, I grasped that enthusiasm. As anyone who has met Hayley will testify, she is truly passionate about what she does."
But it wasn't all plain sailing for Hayley.
"Chipping and the surrounding area is a small community so of course I knew about Bretherton's," she explains. "I didn't really know what I'd be doing, but I soon realised that I was really enjoying the work. I was encouraged by John and Jon Paul to come and work full time instead of part time in 2019. I'm really pleased I did. I feel like part of the family. We're a small, close-knit group, and it's great. Everyone is working to the same goal."
An indication of the confidence that Jon Paul and John have in Hayley is the fact that she is now responsible for putting the company's tour brochure together, as well as contracting with hotels, attractions and other suppliers. She has a licence to drive the company's 16-seat Sprinter minibus and regularly covers the door-to-door holiday pick-ups. And if that wasn't enough, she also acts as courier, along with Helen, on tours.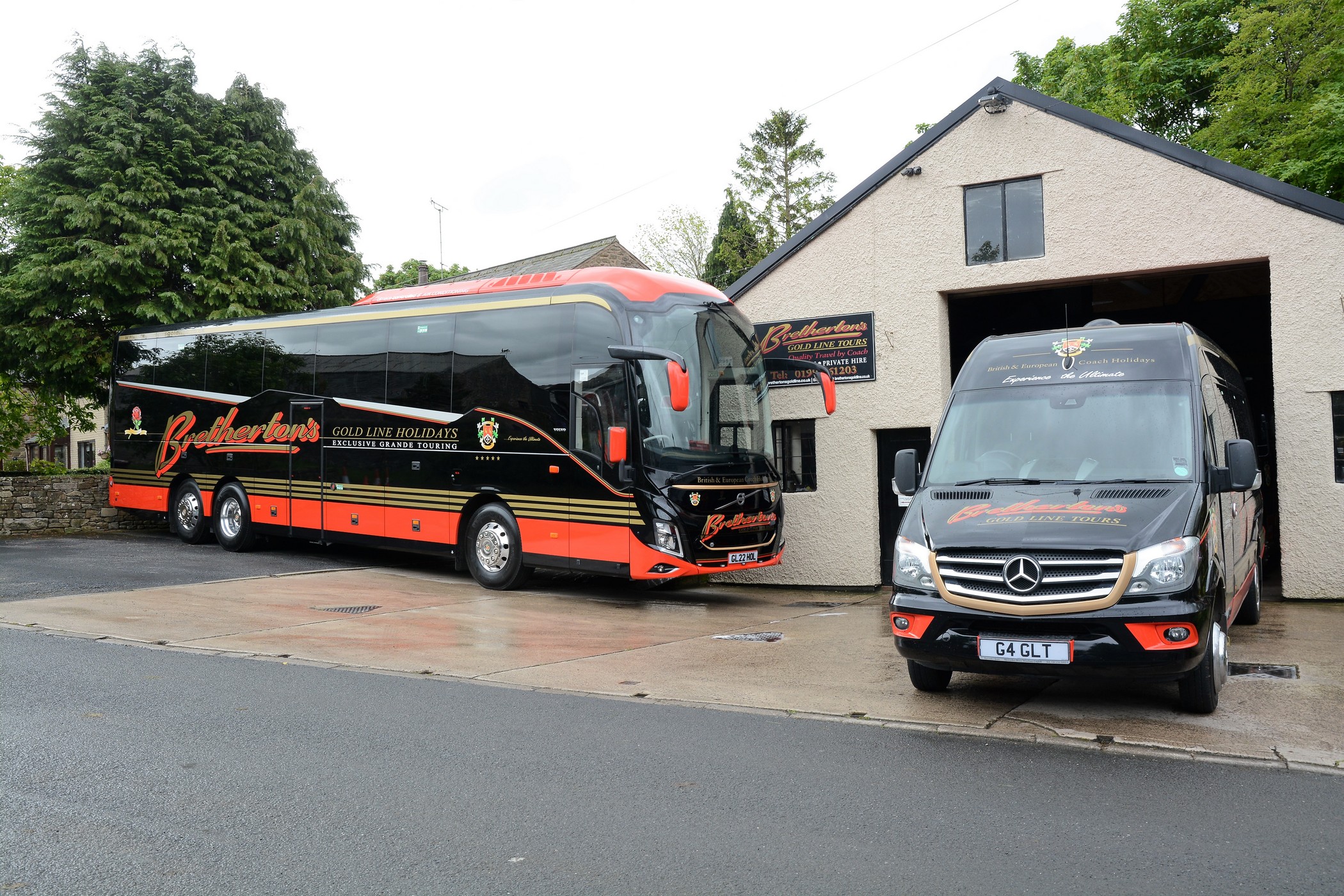 Welcoming and friendly
"I don't see too many young women in my role," she says. "Bretherton's is a member of the Coach Tourism Association (CTA) and I've been fortunate that since lockdown I've been able to attend three CTA events. It was great to be able to meet so many operators and suppliers that John and Jon Paul talk about. Everyone has been so welcoming and friendly. These last few years have been a really positive experience."
For John, after passing his PSV licence in 1970, he had worked with a local operator, progressing to Transport Manager. That gave him his National and International CPC.
"I was thinking about setting up on my own, perhaps to run a few day trips, operate a few private hires, that sort of thing," he says. "By chance, the opportunity arose to acquire a 12-set Ford Transit minibus and a seven-seat Peugeot 505 car that were being used on two local school contracts. The owner was selling, so I bought them, and with them came the contracts. That was 1987 and the start of John Bretherton Travel."
Business continued gently with John updating the small fleet and adding the odd contract and private hire. In 1988 he bought his first full-size coach, a 53-seat Duple Dominant 1 on a Ford chassis, from an operator in the Preston area.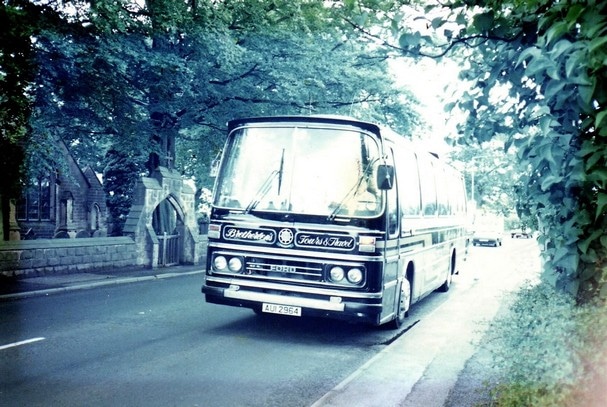 "I'd won another school contract and needed the bigger vehicle," he explains. "Interestingly, I still have that contract today. At weekends I used the coach to operate a small programme of day trips, gradually expanding my catchment area to include Clitheroe and Garstang. The Dominant carried 'Bretherton's Tours & Travel' branding. As the business grew I decided to rename the company Bretherton Gold Line Tours. It sounded more professional. I've always liked black, so started with a black and gold livery, then added the red. The 'Gold Line' name came after I saw a coach in Birmingham with 'Gold Liner' on the side. Today our livery carries vinyl stickers highlighting our membership of the CTA and CPT as well as small crests reinforcing our local, Ribble Valley heritage."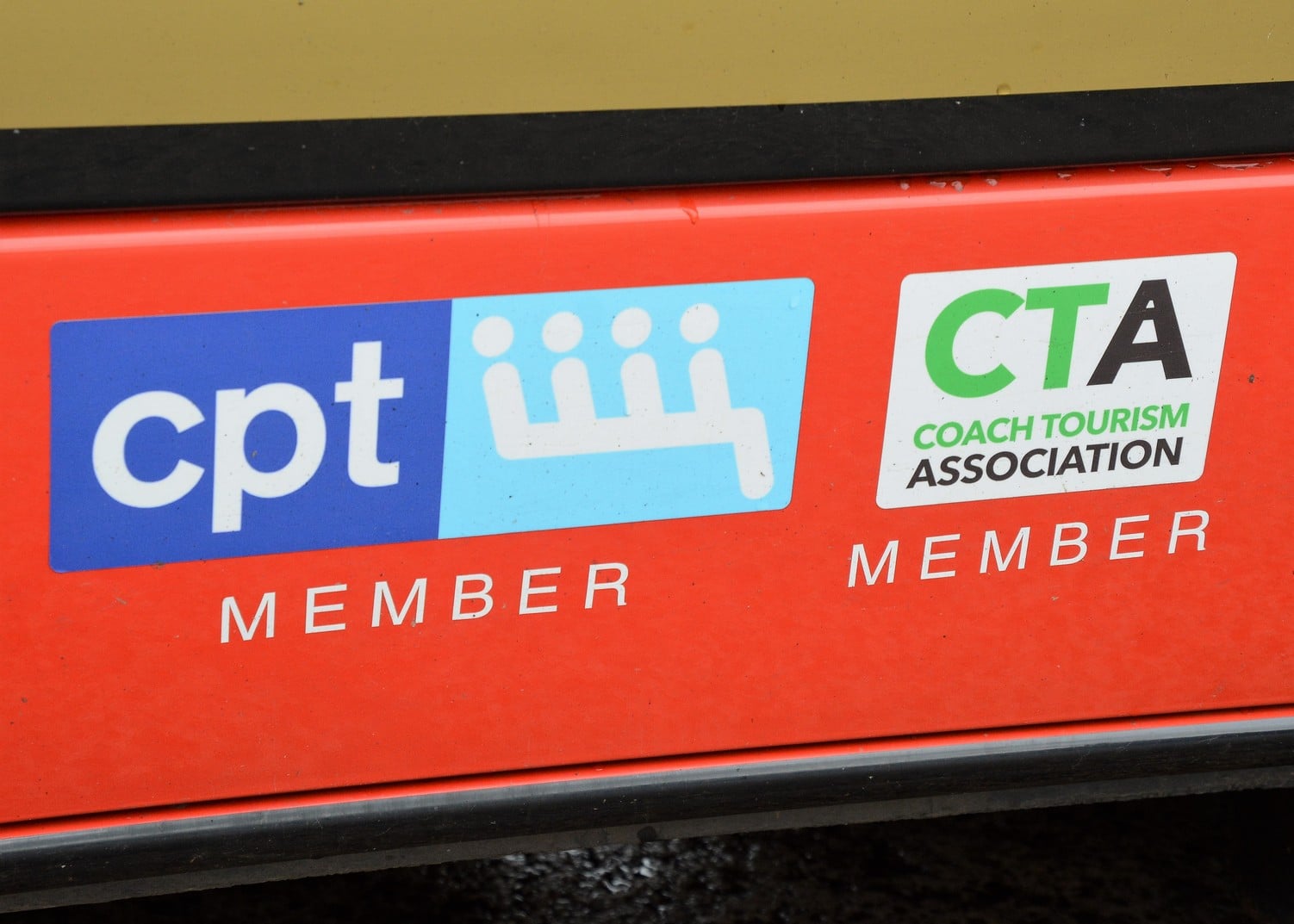 Going upmarket
Bretherton's launched its first holiday programme in 1989. But with the growth of the holiday product, so came some new thinking about vehicle choice.
"In 2007 we wanted to project a more upmarket image and acquired a 44-seat Neoplan Starliner from Parry's International," he says. "Our current tourer is the Volvo 9900 that debuted at this year's Blackpool Coach Rally, winning the trophy for best Volvo in the show. We are so proud of that."
The arrival of the Neoplan Starliner did indeed boost business. Supporting John with this was Ann Buxton, a fellow director. She was well known across the coach tourism community and, as John says, she knew everyone.
"Ann would look at things dispassionately," he recalls. "Very sadly she died three years ago. I miss her as does everyone here. She was a very special person."
In 2016, John bought his first 'new' coach, a Volvo 9700. A Yutong YC9 followed. Both remain in the fleet today, together with a Jonckheere Mistral, a PSVAR-compliant Plaxton Elite and an Optare Solo.
Today, operations are split across two main sites: the garage at Chipping, once a bus garage used by the erstwhile Ribble Motor Services, and now the administration and maintenance hub, and John's house at Thornley-with- Wheatley that acts as the starting point for holidays, with passengers able to park their cars in the spacious grounds.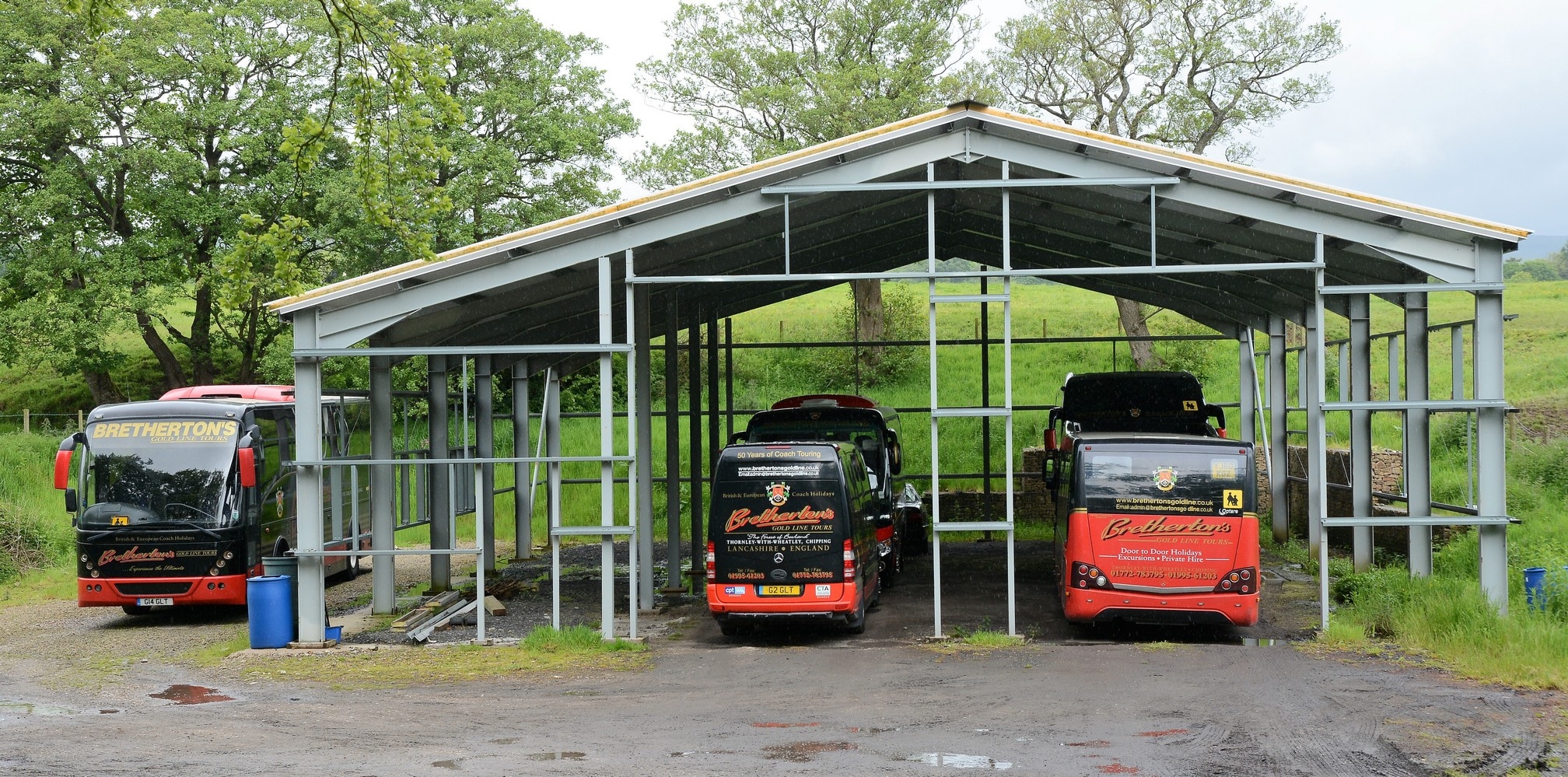 But the split arrangement wasn't, and isn't, ideal. Back in 2013, land was acquired at nearby Little Mill. Before the COVID-19 pandemic hit, work had begun on building what will become 'The Coach House', a garage and office complex. Completion is likely in the next year or so.
Back at Chipping garage and Jon Paul is looking forward to the challenges ahead.
"We're struggling to find the quality of coach drivers we need for touring," he says. "Ferry changes and hotels suddenly announcing they don't want groups are giving us headaches. Operators have long memories, and we won't be rushing back to those hotels in the future. But if we keep ourselves tight, basically doing what we're doing now, and look after our customers, I foresee a good future for the business. We're seeing new people on our tours, people who don't want to fly or who want to holiday in the UK. So, I'm very optimistic. As for Hayley, we've been truly fortunate to have her join the team."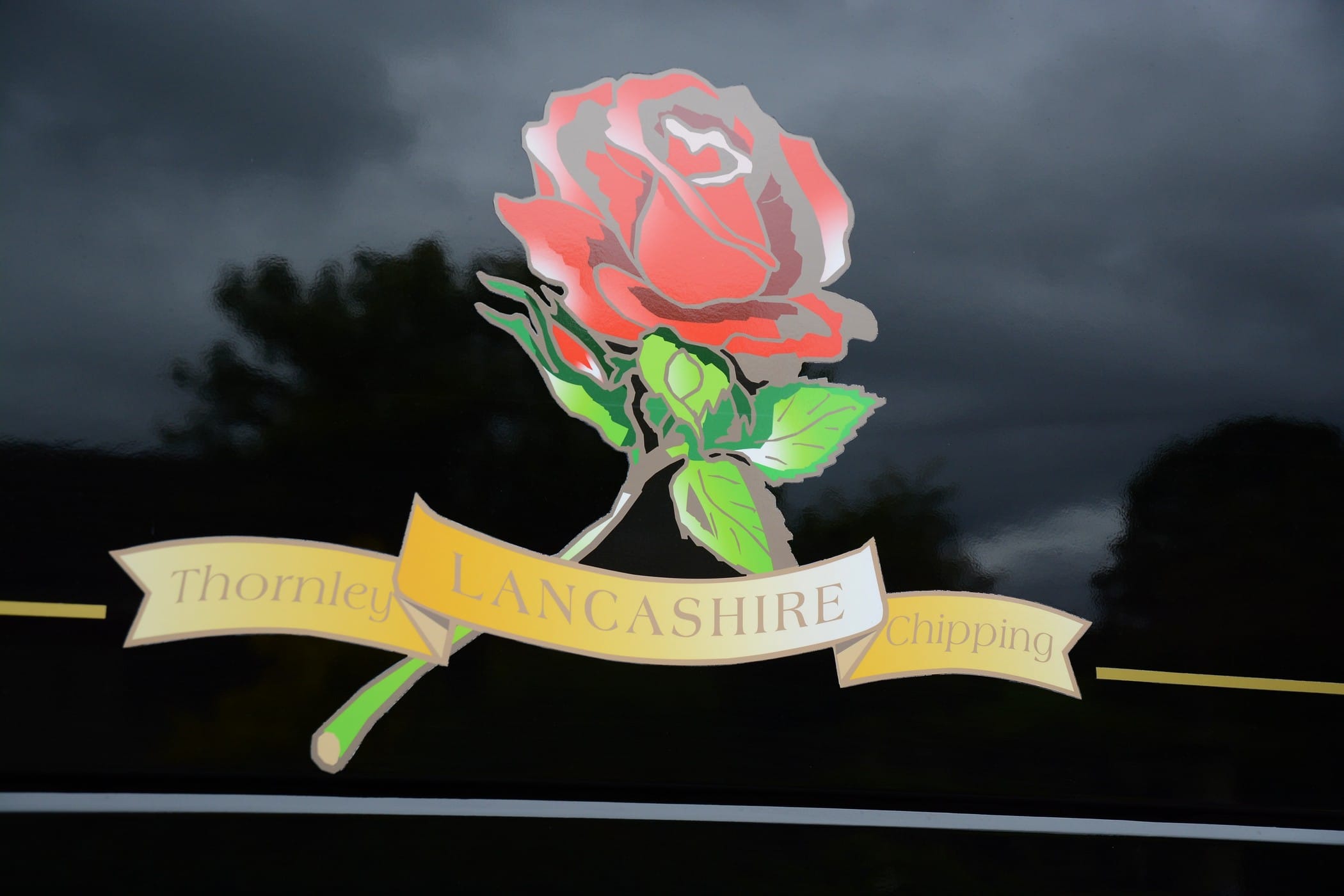 Final word to Hayley. "I'm seeing all the challenges being faced by the industry. We've seen challenged before of course, and the industry has adapted. Today's challenges will in time become the new normal. We'll find ways to adapt and we'll find ways to make things easier. I'm really looking forward to being part of the Bretherton's team for many years to come."