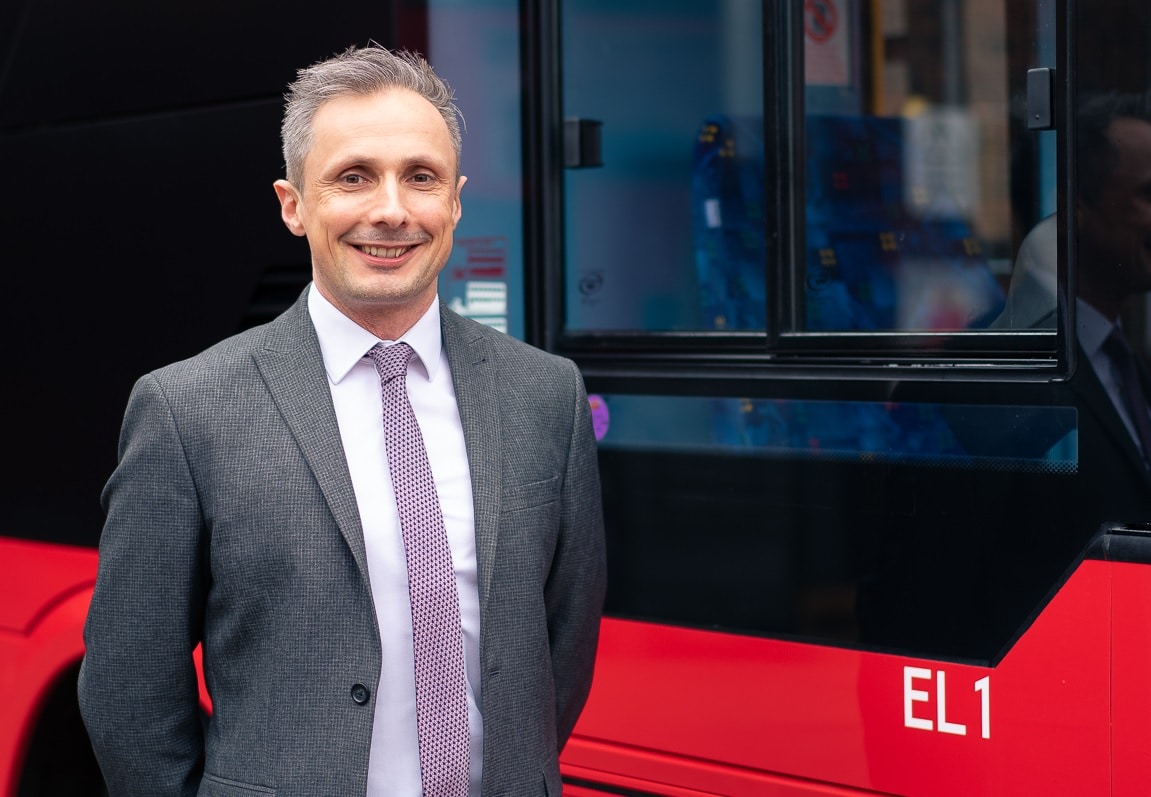 A bus industry career that begins with an apprenticeship and leads to the boardroom is not unheard of. One that takes the learnings of apprentice training and combines it with completion of a graduate scheme is a much rarer thing, but it is nevertheless a feasible route to the top. That is shown by Jon Eardley. He joined as a 16-year-old engineering apprentice in 1995, and progression since then culminated with him taking up the role of Managing Director of Abellio London Bus earlier this year.
With that position comes responsibility for 2,500 staff and over 800 buses. The challenges of a large operation in the capital are numerous: The labour market, the accelerating transition of vehicle technology, and the cloud of funding difficulties at Transport for London (TfL). Jon sees a rosy future for public transport in the capital, but it is dependent on adaptation by the organisations that deliver it.
Abellio is already front and centre in that through its trailblazing of TfL's Future Bus concept. It was an early entrant to DVSA's Earned Recognition scheme under Jon's previous watch as Engineering Director. Abellio also debuted the first vehicle type purpose-built to satisfy TfL's Bus Safety Standard in the Caetano e.City Gold. Jon talks enthusiastically about all those achievements, and more.
But the subject that invokes his greatest professional passion is Abellio's employees. Diversification of its talent pool, generating crossover in the understanding of roles, and having the right people in the right jobs by helping staff members to develop are among Jon's key objectives.
A proactive approach to staff advancement is something that he benefitted from earlier in his career, which started in his native Stoke-on-Trent. Jon now wants to take that approach forward with Abellio.
Always be ready to take a chance on new people
Three potential employers offered Jon an apprenticeship: Rolls-Royce, a Mercedes-Benz commercial vehicle dealer and bus company PMT, the forerunner of today's First Potteries. He chose the latter. That led to four years spent learning an engineer's trade at Burslem depot. Connections made there were useful, although Jon notes that the way of things almost 30 years ago is far removed from where the industry sits now.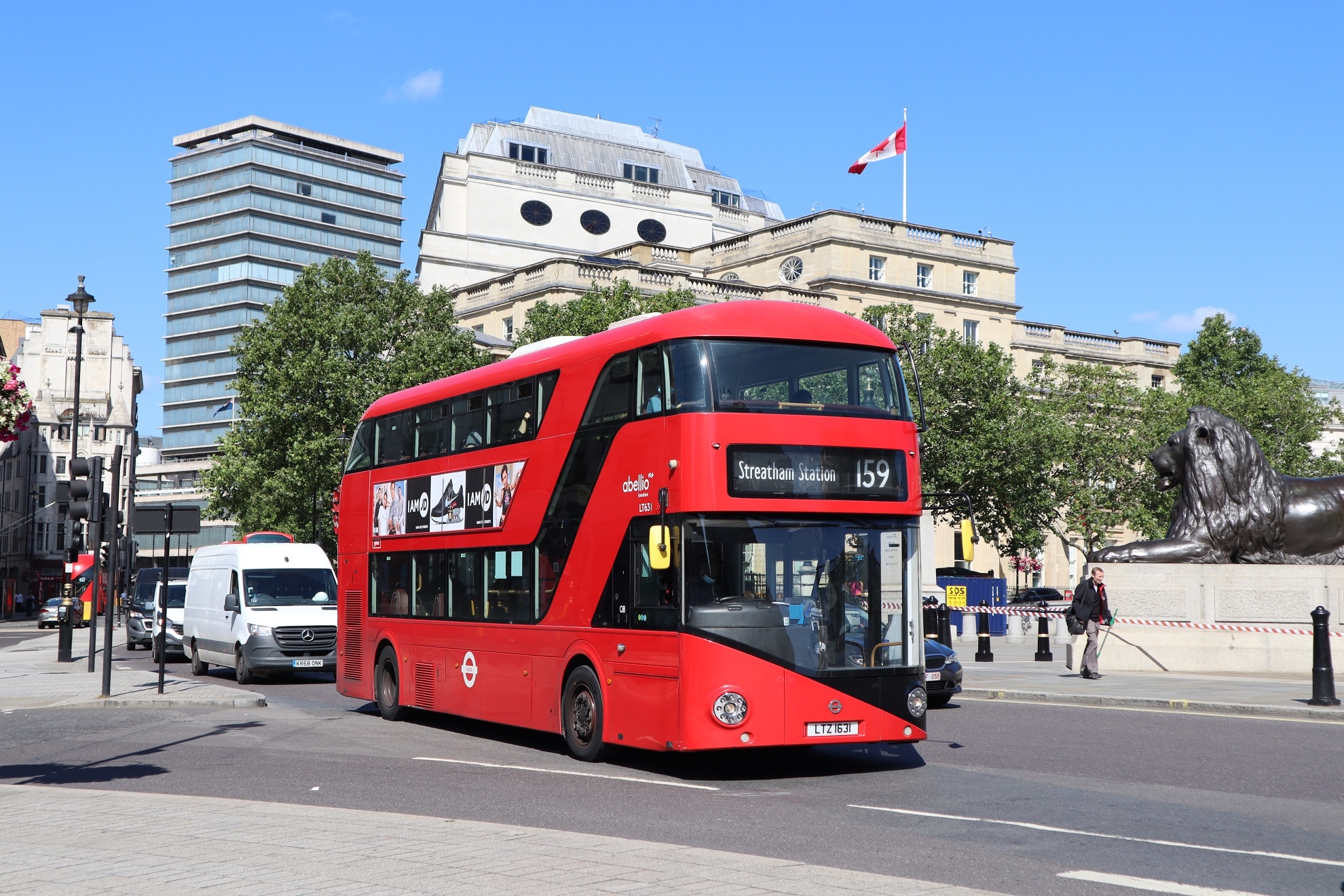 Understanding what team members do, and enabling and empowering them to do it, is one of his core principles for successfully fulfilling a senior role.
Such an approach, coupled with strong guidance, was visible during Jon's apprenticeship years. Also important was a willingness to take a chance on someone unproven, something that he believes is key for the industry today.
"I am where I am now because earlier in my career, a few very good people took a chance on me. Wherever I go, I do my best to honour that and unlock new talent." However, he notes that when young people are brought into a business via the apprentice route, it is important not to push them too hard.
After completion of his apprenticeship, Jon became Burslem's MoT fitter, preparing and presenting buses for test. Such a position lived or died on results, and it was a pressured role. That was followed by time spent working nights on running repairs.
From there, a stroke of luck presented itself when an engineering reorganisation saw the creation of a quality standards role. Jon applied and was successful. The position took him to a depot with maintenance difficulties that he was able to stabilise, which then led to an Engineering Manager appointment.
Further opportunities within First Bus then arose. They led progressively to Fleet Engineer, Chief Engineer and Engineering Director posts and were followed by a switch of employers to Arriva and then Abellio. While at First, Jon was sponsored as a wildcard onto the group's graduate scheme, which saw him obtain a master's degree in engineering. That, too, came about after a senior manager saw potential and was willing to take a chance.
Empathy with staff is imperative, says Jon Eardley
Although Jon is one of the industry's younger MDs at 42, his 'through the ranks' experience means he can well understand the challenges that face different levels of seniority. Being able to communicate with staff across the board is key, but so is the ability to empathise with them, he explains. An ability to deliver bad news is also important.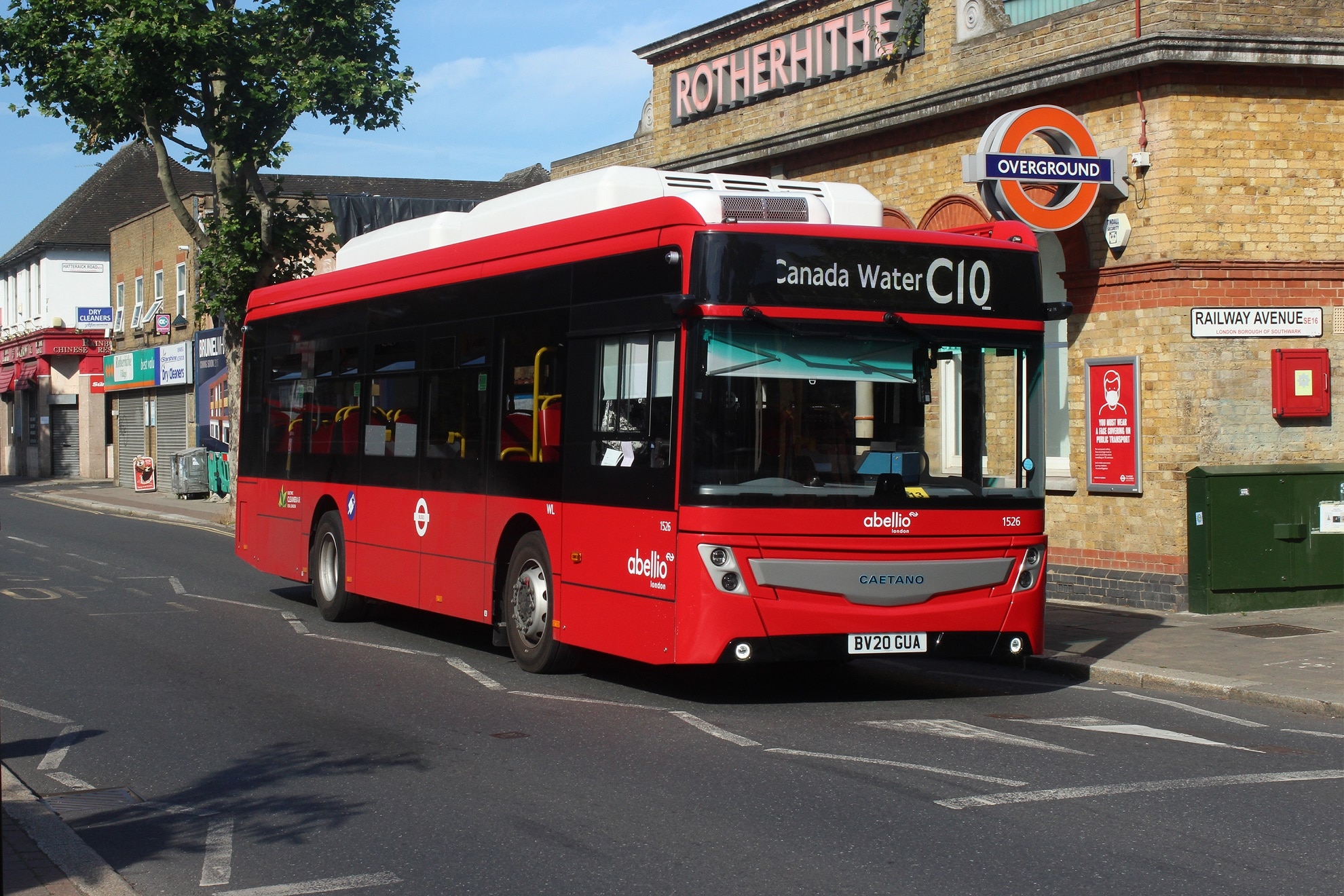 "When I was with PMT, the District Engineer was Kevin Madeley. Even now, not a week goes by when I don't ask myself 'what would he do?'.
"Kevin had worked his way up and he could empathise with people. I don't believe that it's always necessary to have done their job to do that, but you do need credibility."
Jon adds that managers entering the industry via graduate schemes will benefit from understanding the roles of those who they are responsible for. "When you make a decision, it could impact someone's work at 2300hrs on a Saturday evening. You must grasp what that means."
Connecting departments is another management skill that Jon is keen to spread at Abellio London. He cites driving and engineering staff as an example. If a driver abuses or damages a bus, it impacts on the engineering workload. Equally, if an engineer then makes a temporary repair that may fail soon after, it can have a severe affect on a driver. Both parties must understand all sides of the equation.
Whether the industry communicates that and other messages to its staff effectively is something Jon questions. Excessive messaging can be counterproductive. "That may not build a relationship; it could frustrate one. "In the past our default position was to measure the success of communications by how they are transmitted, not how they are received. That need to be reversed."
Attracting new talent to the bus industry: Work still to do
Bringing on new talent and increasing the diversity of Abellio London's workforce is a further important part of how Jon wants to develop the business. In terms of the latter, it has seen considerable success already, but one department needs attention: Engineering.
"English is not the first language for more than 40% of our workforce, while over 50% of our leadership roles in operations are filled by women. But in engineering, we have struggled to bring in women. There are some good allies to that cause, and I have been vocal in various forums, but we still need more enablers," Jon explains.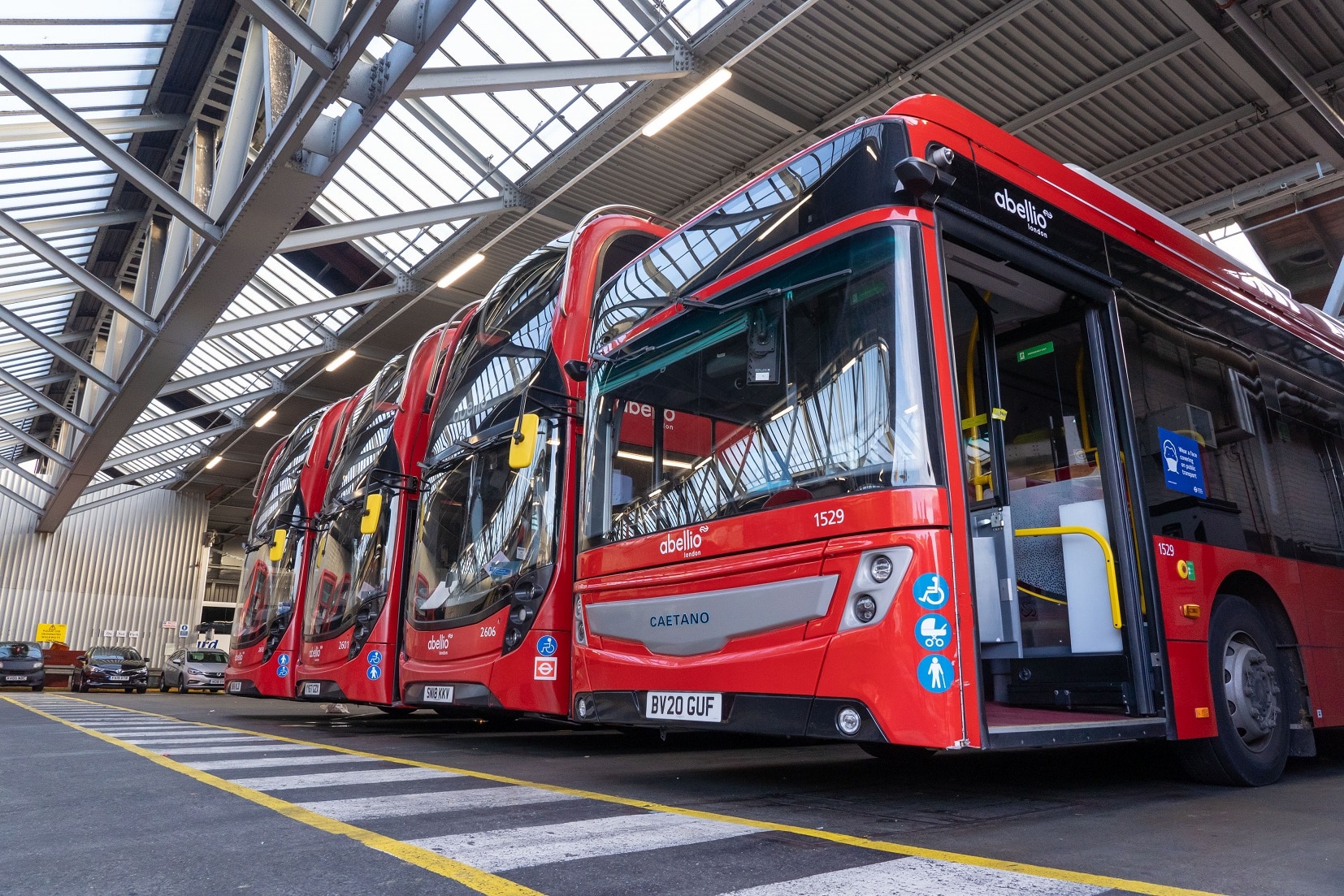 The rail industry has seen success in those endeavours, and he is hopeful that Abellio London can tap into that. Many women proceed into STEM subjects from university; the challenge for the bus industry is to engage them.
For young people in general, rapidly moving vehicle technology may be attractive. The bus sector in London is at the cutting edge of the zero-emission transition.
That is of interest to some apprentice, graduate and time-served entrants. Jon notes that the earlier move to diesel-electric hybrids attracted some newcomers. But the current shift brings its own challenges, and Abellio – like others – is faced with wholesale transition in a compressed timeframe.
TfL: Funding solution is 'required quickly'
TfL's difficulties in obtaining a long-term funding settlement are well known. Jon underscores the view that a positive conclusion to negotiations is imperative. He highlights the contribution to the UK bus industry that London makes. That is principally by driving vehicle OEMs' product development, which cascades to the provincial market. It also ensures good health among other suppliers.
Such work was factored into the Future Bus programme. It has seen a fleet of battery-electric BYD ADL Enviro400EVs enter service on route 63.
They have many more amenities than a typical London bus. That step-change over a standard specification involved development work with Alexander Dennis, particularly around weight.
Jon points to Louise Cheeseman's appointment as Director of Buses as a catalyst for the refocus of attention on the end user.
She is committed to placing customers at the heart of what London's bus network does, and that feeds into Future Bus. Abellio London is "inexperienced" in things such as vehicle specification improvements. Learning from operators outside the capital about that is important, Jon adds.
The key to career success: Taking opportunities
What is Jon's advice to ambitious young apprentices or graduates who want to advance? It boils down to something simple: Grab opportunity when it is presented.
He points to his elevation to the quality standards role as an example of that. Subsequent more senior positions with First saw him relocate to Norwich, Aberdeen and Yorkshire, while First's admission of Jon to its graduate scheme via the wildcard route is a further instance of opportunity being taken when it arises.
Creating a tangible connection at Abellio between apprentice and graduate entrants is another priority. Jon has been fortunate to see both pathways. "It is incumbent upon us to diversify what we do and diversify and support our teams. By doing so, we will create some very 'complete' talent." Such work stands to self-fulfilling. "That is what will make us attractive as an industry and that is what will make good people stay with us."