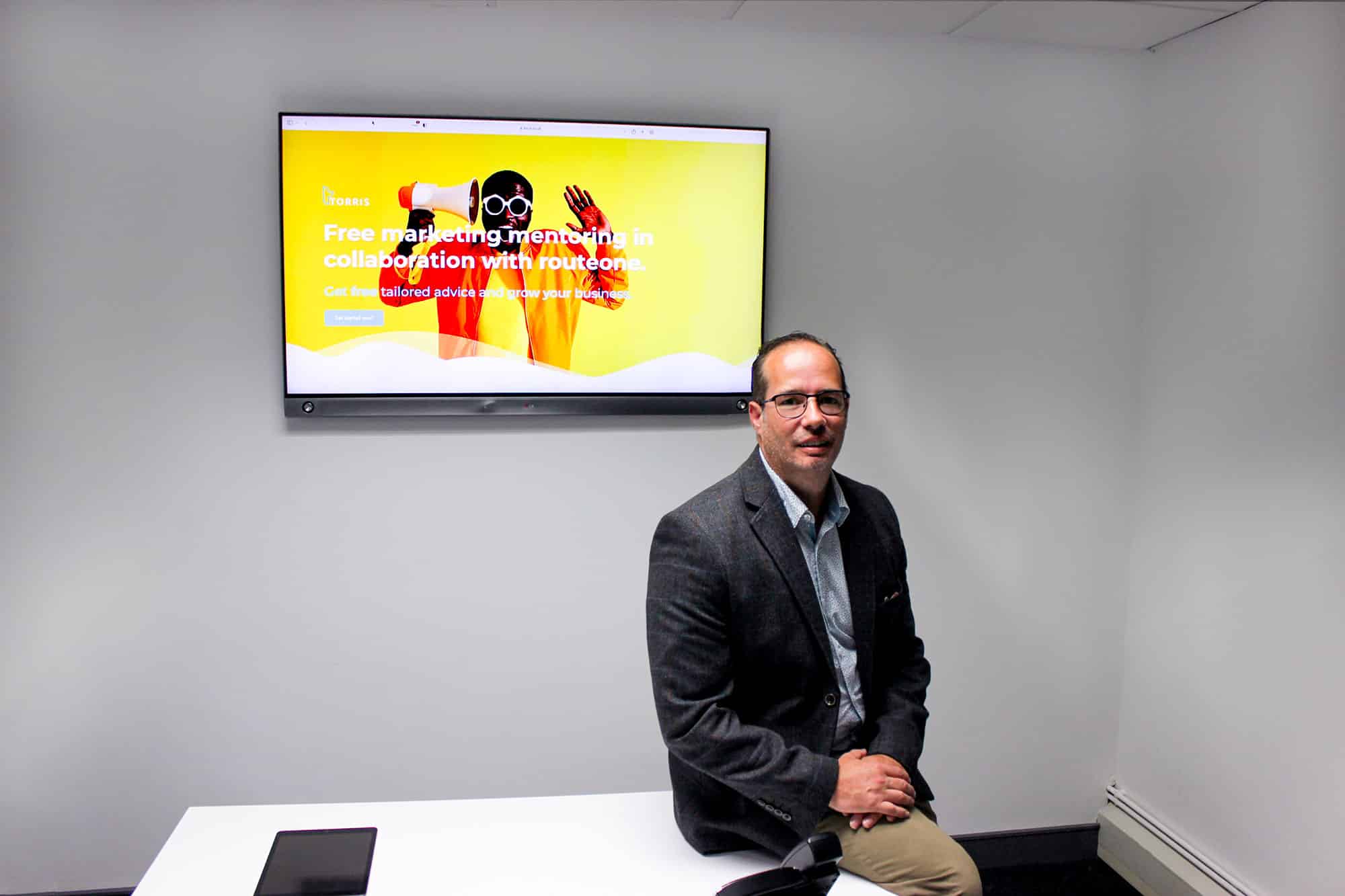 Free marketing mentoring for coach and bus operators is now on offer through a special partnership between routeone and Torris. We speak to the latter's founder, Jason Lee, to learn more
There's no point being the best kept secret, which is why subscribers to routeone are being invited to take part in a free marketing mentoring offer in partnership with Torris.
Presented is one-to-one marketing guidance that will take place through six one-hour sessions. In it, Torris – founded by member of the Chartered Institute of Marketing Jason Lee – will help small to medium businesses maximise their brand exposure and connect with their audience. Torris provides flexible marketing services to start-ups and small businesses, which Jason reveals is a more cost-effective approach than hiring in-house marketing staff.
Why choose Torris? For a start, Jason's career in marketing began with a supplier of digital services to the coach and bus sector, meaning he knows the sector inside out. He has built stands at leading trade shows such as Coach and Bus UK and Euro Bus Expo, undertaken digital and print marketing initiatives, worked with social media, and integrated a customer relationship management (CRM) system to make his employer one of the most prominent suppliers of its type within the industry.
routeone offer
Suppliers or operators that opt to receive this free tailored advice will be taught how to set up their own marketing strategy, which includes using both digital and traditional mediums.
According to Jason, the information on offer is great for businesses that either do not have a large budget to spend on marketing, want to ramp up current marketing efforts, or are unsure how to begin with a marketing strategy.
"Torris appeals to people because they end up only paying for what they need," Jason explains. "Otherwise businesses – especially start-ups or those that want to reinvest in their marketing – either need to train somebody up, or hire someone who is social media savvy."
He warns that the latter approach risks a lack of direction. That it results in a situation where "marketing tends to happen when it's convenient for the business – not when it's convenient for its potential clients, or someone who is going to visit its site."
Each of the six sessions included as part of the routeone offer will cover a different aspect of marketing. While Jason acknowledges no-one will leave the mentoring as a "marketing guru" it will give business owners an outsider's perspective and the means to build a succinct campaign over a period of time.

What's involved?
So what is included? Session one will cover market research and competitor analysis, and how businesses can "change their marketing mentality and stance". Jason highlights how any company can outshine a bigger rival through continually marketing a business via digital means. "The first session is going to be about your current marketing efforts," he says. "That includes market research and looking at your competitors, what are they doing well, what are they not doing so well. I've got tools and tips that can help businesses identify this."
That will be followed by a website review and an overview of search engine optimisation (SEO) and marketing analytics. "A lot of web developers will build you a website and, if, you're happy with it, they are happy," Jason explains. "It may not be designed with SEO properly, and it may not attract any visitors, but if you're happy with the design, they're happy.
"We have to look at certain features, such as the way that the site looks, the way that people interact with it, and teach people how to review their own website; look at changes, talk to them about what changes they want to make and why.
"We also need to talk about the benefits of SEO, using keywords; but also look at the marketing analytics, or Google analytics, which shows you what's working… and what isn't working."
Session three will cover social media and how to make it work for an individual business. That will include how to post, the frequency necessary, and a review of social media performance in Google Analytics, where visitor numbers and interactions can be monitored.
Those sessions will then be covered in a recap titled "gaining a competitive edge", where brands will be encouraged to discover their USP, and what makes them different – or what they can do differently to competitors.
The penultimate session will explore how digital and traditional marketing can work in tandem. The session will explore the benefits of both, and how opportunities can be maximised. Jason cites an example as creating dedicated landing pages for web banners, and how print can link back to digital. "It's slightly harder in print to do that," Jason adds, "but we will look at how we can maximise these two opportunities."
Finally, Torris will explore with suppliers and operators the benefits of using banners and email marketing to leave them with a content strategy with tips and tricks of what they can do in the future. That will include a series of tools that can help over the following months.
The ultimate goal is to help businesses meet their clients instead of relying on organic discovery. "Businesses are always waiting for customers to come and meet them, whether on their website of a social media page. You cannot rely on that – you have to meet customers where they are, know who your ideal profile is. Don't wait for the customers to come to you – meet them where they are," Jason says.
An advice line
Operators or suppliers that opt to take this offer are under no obligation to use Torris further. Times and dates are flexible and the offer is running indefinitely. Jason even puts himself available as a quick source of advice. The only thing requested of those taking part is an enthusiasm for learning a new skill.
In addition to the free mentoring on offer, Jason puts Torris forward as an advice line.
"I worked in this sector for five years," Jason concludes. "I learnt about DVSA, Public Inquiries, Earned Recognition. That showed me the benefit of marketing, and what a difference it can make to the success of one business
"This partnership with routeone is to try and help the sector – ultimately to help small to medium businesses get a better understanding of how to compete."