We look at the state of facilities for coach and bus drivers across the UK, and the work by trade bodies to push for improvements
Driver facilities, whether they be in a depot environment, a motorway service station or at destinations, all have a direct impact on driver well-being, job satisfaction and performance.
On 25 April, RHA recognised shortfalls in the provision of such amenities when it delivered an open letter to Prime Minister Rishi Sunak calling for improvements.
routeone examines the highs and lows of amenities available across the sector, the challenges drivers face, and the work that trade associations are doing to ensure driver and operator expectations are being met.
Keeping depots modern
In trying to understand the impact of enhanced driver facilities on overall well-being and job satisfaction, we spoke with Tom Morgan, Managing Director of Trentbarton and Kinchbus, an operator rolling out improvements across its network.
The push began with an uplift at its Ilkeston facilities and to the Broad Marsh Bus Station in Nottingham. At the start of April, it completed work at a new site in Loughborough, and plans further to uplift its depots at Langley Mill, Sutton, and Derby.
Tom reveals Kinchbus had been using the same staff facilities in Loughborough for almost 15 years. It outgrew that property as the businesses developed, so began looking for a new space that retained proximity to the town centre. It plans to lease out its new high street frontage as an additional revenue stream.
The new facility has seen the traffic office and the depot, previously remote from each other, united into one facility. "It gives our team and our supervisory structure much closer contact so, if they have any questions or queries, there is someone right next door that can answer anything for them," Tom says.
That immediately created improvement in communications, whether from teams wanting to cash in, check rotas or make rest day swaps. "That, even before the general uplift, gives us quite significant operational and convenience benefits for the team, which ultimately make quite a big difference," adds Tom. "It also helps with transparency."
Feedback to the change has been positive. The general uplift, an investment of some £30,000, has seen the installation of a cashing-in vault to negate the need for drivers to travel back to the operator's main depot; new furniture and comfortable seating; wireless charging points; digital notice boards; and the roll-out of Blink, an internal staff communications tool that aids with driver communication and gives them access to rotas, payslips and the Hapi staff wellbeing portal.
One of the quirkier features of the uplift has been the application of vinyl strips to LED flat energy efficient lights, imitating the appearance of daylight. Such gestures have proven popular with drivers, Tom reveals. The Trentbarton Together campaign also saw a depot 'eco-champion' involved in the use of sustainably sourced materials during the build, ensuring the operator is proactive on being green.
"I've always had a drive, and have been pushing for it in previous roles, to implement the theory that we should be comfortable to walk our customers through any environment that we expect our own team to spend time in," Tom explains. "It's as important to invest in the facilities that your team experiences as it is to invest in, say, the interior environment of your vehicles."
Further improvements will be made through a budget put aside for an ongoing continuous upgrade and maintenance plan. That will ensure facilities do not reach the point that Loughborough did, where a major investment was required. "If it is part of your ongoing annual spend as quality improvement and maintenance, it should never reach that big point where difficult conversations are needed to justify a large budget," says Tom.
He feels the industry is waking up to the requirement of implementing this kind of uplift in driver facilities. "Relationships are hugely important to us, whether with politicians or industry stakeholders. It's vital that that they see the external and internal environments and that one mirrors the other."
From a retention point of view, Tom says it is also one of the clearest ways to show a team that they are worth investing in. "There are a number of parts to that," he cautions. "Such as how you engage with people, staff surveys and good management – but from a physical infrastructure point of view, when the team see that you have invested in and maintain something to a high standard, that is a mechanism that shows we are invested in people.
"We don't want anyone to think of this as an antiquated industry. We want to be seen by all different ages and demographics as modern and forward-thinking, with facilities to match – and that, ultimately, helps them to consider us as a future career option."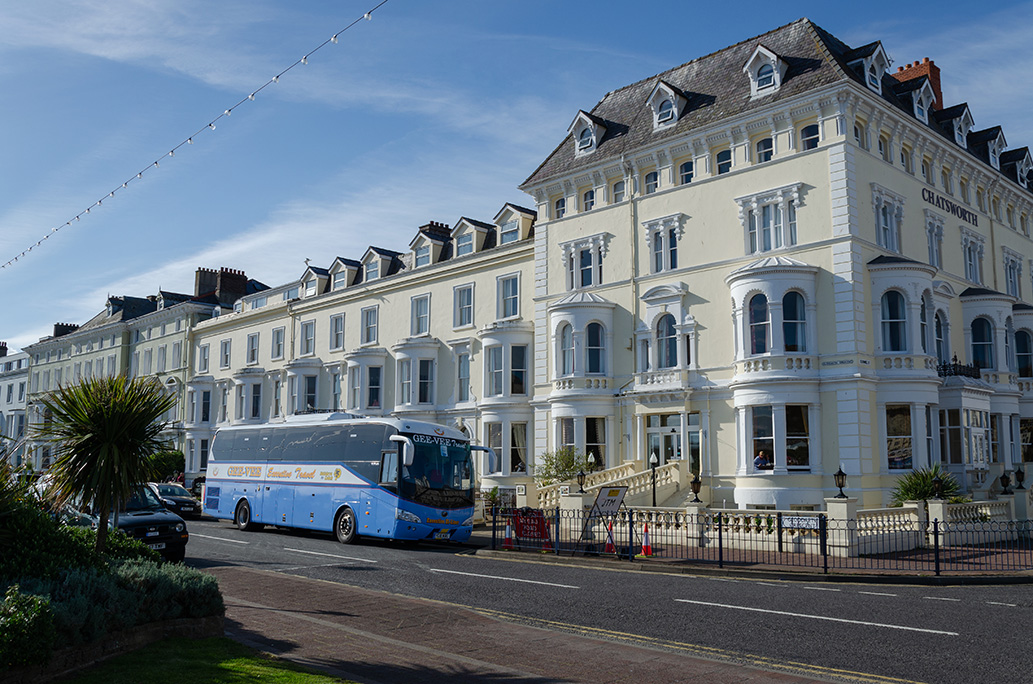 A rough deal for coach drivers?
Addressing the needs of drivers in depot facilities can be satisfied by the right training and investment. But providing adequate facilities to coach drivers, where facilities away from base are beyond the control of operators, is a different animal.
RHA's campaign for better driver facilities has been underway for several years now, but incidents in Kent over 2021-2022 around ferry ports and Eurotunnel prompted a renewed push in the trade body's efforts.
Campaigning on behalf of coach came alongside work around freight. "Wherever you go in the UK, facilities for coaches are not very good," says Andy Warrender, Operations Manager-Coaches at RHA. "The major urban areas in particular – while there are very good exceptions, such as Birmingham – are fairly poor. Coaches and trucks both need space, and facilities for whoever is on board. The only thing that differs is where those facilities are located."
Andy says the main objective for RHA is to gain recognition that coach drivers are generally not treated well through the provision of facilities at destinations, and that facilities for them are lacking. Core issues include the provision of locations where drivers can take daily rest, with access to toilets and refreshments. "Most urban areas provide the facilities for food and drink; toilets can be more limited," says Andy. "But finding space to park is something completely different."
RHA is vocal that current government legislation and the law fall short in meeting those requirements. "There basically is none," says Andy. "We see numerous examples of hotels, leisure developments – typical places that attract groups of travellers who arrive by coach – that have absolutely no requirement or compulsion to provide set-down and pick-up points for passengers, let alone parking for the coach and somewhere for the driver to rest.
"Invariably, drivers with a tour group want to stay with the group – but there is no requirement for hotels to have a specific transport plan that addresses the transport needs of group travellers. That is an area we are keen to see change."
In one example, a hotel told RHA that group travellers had not been considered in its business plan; consequently, it had no intention to provide pick-up and set-down points for coaches. The only place that guests could therefore use, if arriving by coach, was two streets away.
But how did it come to this? "We have to look at the economics in general," Andy says. "Retail space is still highly prized. In a hard-nosed business approach, providing a facility for a coach isn't going to return the same levels if that space was devoted to retail. It puts pressure on the value of land."
With the unprecedented shortage of both coach and HGV drivers, Andy wants to reminds operators that the provision of adequate driver facilities could be a factor in keeping talent behind the wheel. A lack of basic amenities would be unthinkable in any other working environment, but is regularly expected of coach and truck drivers in their duties. He says this inevitably has an impact on recruitment and retention. In response, RHA wants to see planning laws that reflect the ultimate needs of destinations to attract groups. "Councils aren't particularly incisive in their investigation of this thing," he says. "Too many developments have been built without real scrutiny of what the plans are."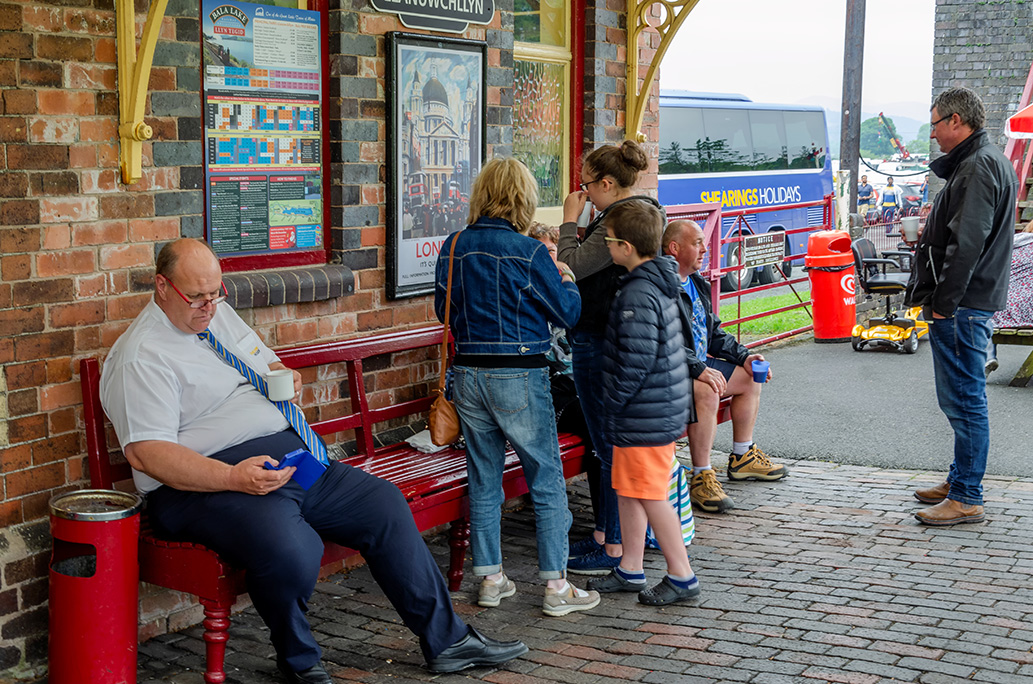 Collaboration needed?
Confederation of Passenger Transport (CPT) Coaching Manager Phil Smith weighs in on the debate by highlighting another problem – that there are ongoing issues with local authorities closing public toilets in town centres and other sites where coach and bus drivers take breaks. He adds that there are also numerous problems at motorway service areas where HGVs "regularly monopolise" coach parking bays.
Phil believes there needs to be more public toilets in town centres and villages, and that dedicated bus terminus facilities should always have "exclusive driver only spaces" for drivers to take refreshments. He says CPT has already taken up the issue of coach parking spaces being occupied by HGVs, and that it has delivered free coach parking in Blackpool. Meanwhile, the Coach Friendly scheme demands free meals and free toilet facilities for coach drivers before Coach Friendly accreditation is awarded.
"CPT ensures that pressure is maintained on all destinations to make coach drivers welcome," he adds. "For example, by complimentary refreshments being provided, and facilities at coach parking areas. CPT engages with coach drivers through visits to coach parks and the twice-weekly Coaching Matters update, and encourages destinations to join its Coach Friendly accreditation scheme. This enables us to influence and lead the continuous improvement of driver benefits, because CPT won't award accreditation unless benefits for coach drivers are of the highest order."
In addition to the Coach Friendly scheme, CPT aims to further influence standards of facilities through its engagement with destination management organisations and local authorities. "A unique CPT offer is pivotal," says Phil. CPT's membership of key influencing organisations such as the Tourism Alliance, Scottish Tourism Alliance and Visit Wales hopes to further shape the future of driver amenities.