Retirement saw Kent-based operator Gillies Coaches stop trading on 31 March, ending 90 years of a traditional family-run business. For owners David and Lyn Gillie there's sadness, but it's mostly relief.
Deciding to retire is something that the owners of most coach and bus operators have to face at some point. It's rarely an easy decision, especially if, as in the case of Gillies Coaches of Aylesham in Kent, the company has a family pedigree stretching back 90 years.
The Gillies, a family of miners, moved to Aylesham from Ashington in Northumberland in the early 1930s to work at Snowdown Colliery, the largest colliery in the Kent coalfield. The Gillies also developed a family business providing delivery services around the village and local area. In time, this became a bus service, firstly independently run, then arranged with the miner's union and the National Coal Board. It's a fascinating story.
Deliveries then passengers
David and Lyn Gillie are the fourth generation to operate coaches under the family name and it is they who have decided to retire. Sitting with them at their kitchen table, David tells me that records show a Morris Commercial lorry (KR 4684) being registered to Andrew Gillie in May 1930 and licensed for both goods and hackney carriage work. David believes it was that lorry that Andrew would have used to start the delivery business. It also seems that at some point, local miners asked Andrew if he would give them a lift to the colliery.
In November 1932, Andrew, and his wife, Margaret, together with their three sons, George, Robert and Albert, started the bus and coach company A.Gillie & Sons.
Records show that Andrew applied for an excursions and tours licence for three vehicles to operate to local destinations including Sandwich Bay, Margate, Ramsgate and Folkestone Racecourse. This was refused, a situation likely to have been prompted by objections from the neighbouring East Kent Road Car Company.
In 1933, a stage service was applied for, and granted, between Aylesham and Snowdown Colliery, a distance of around a mile. It seems that East Kent didn't want the work and didn't object.
Buying new
In 1934 the company, which until then had been operating what appear to have been some rather basic vehicles with chassis manufactured by Willy's and Manchester, acquired two Morris Commercial 14-seaters from East Kent. During the Second World War, with the coal industry seen as vital war work, no vehicles were requisitioned.
Between 1943 and 1949, Andrew bought four brand-new Bedford coaches, two Duple-bodied OWBs and two Mulliner-bodied OBs, an indication perhaps that business was doing very well. This was the first and only time that Gillies bought new.
By the 1950s, Andrew's son Albert was running the business. Unlike his two brothers, Albert had never gone down the mine, and perhaps saw his future differently.
In 1969, Stewart (Robert's son) and Albert (Stewart's uncle) took over the business, expanding into transporting local factory workers, undertaking educational work by the 1970s and developing the private hire work.
By this time, Snowdown Colliery was becoming harder to mine. Miners were transferring to other local collieries and Gillies picked up the new contracts.
The closure of the Kent Coalfield collieries in the late 1980s following the miners' strike dealt the business a real blow. However, school work, private hire and factory contracts ensured the business survived.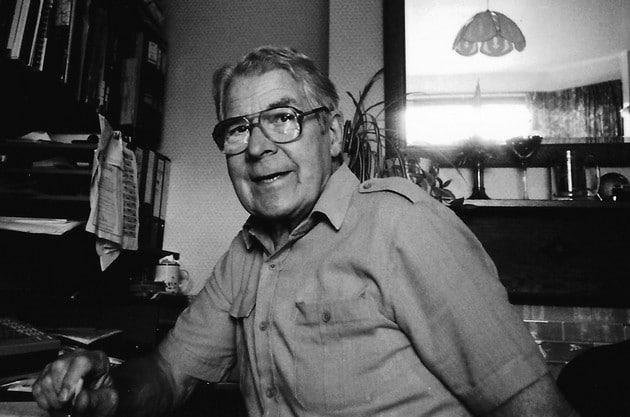 David expands the business
David, Stewart's son, then age 27, joined in 1987. He became a partner with his father in 1989 and by 1990 was expanding the business with more school runs and private hire work. In the 1990s and early 2000s he started providing coaches for the local language school, and carrying German incoming student groups. This activity really helped the business grow. It was while driving a coach for the language school that David met his future wife, Lyn.
In 1994, under David's guidance, the company established a day excursion programme. Lyn was the courier.
"I really enjoyed that time," she says. "We went to Hampton Court Flower Show, RHS Garden Wisley and many other destinations. The trips ran for a couple of years, but we faced really stiff competition and realised we couldn't generate the revenue we needed. I was sad when it ended."
The overall expansion marked a major turn in the business. In 1997 Stewart became ill and stopped driving. But he continued doing office work until 2006, age 81. In 2007 Stewart fully retired and David registered Gillies as a limited company. David became MD and Lyn company secretary.
"We would do UK and continental tours for groups, building up a solid private hire base," says David. "We provided a good service and this kept attracting people to come back. We also expanded into weddings, working with a supplier and picking guests up at Canterbury Station. We would take them to a mystery location. The guests had no idea where they were going. It was great fun."
The earlier reliance on lightweight Bedfords and Fords gave way to DAFs and Volvos. The final fleet of seven comprised two Setras, a Bova Futura HD, a Temsa Safari, an Unvi Riada and a Ford Transit 815.
There was also a 51-seat Euro VI Tourismo, only acquired in December 2019 for use on London ULEZ work. The Temsa and Transit were the final two vehicles to be sold.
Back office systems included 'Coach Manager' software from Distinctive Systems, used since 1997, and GreenRoad telematics.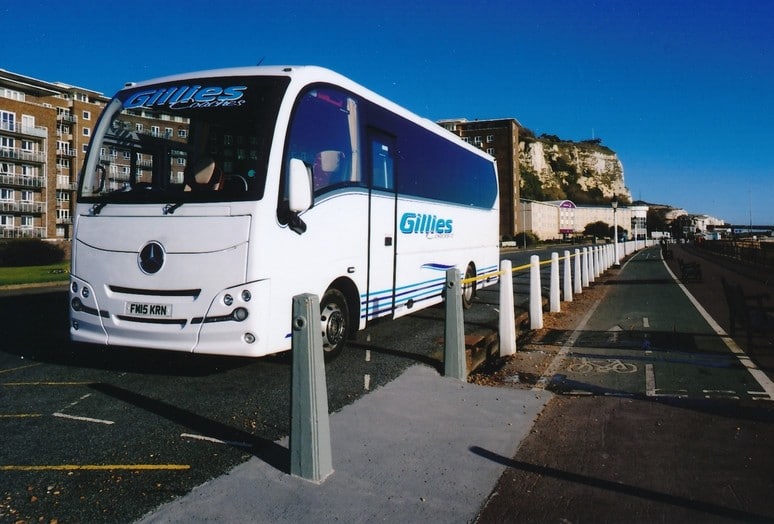 Sadness and relief
So sitting with David and Lyn at their kitchen table, the reasons for retiring become clear.
"We knew that we wanted to retire in our 60s," says David. "We're at that age now. Lockdown showed what relaxing could be like, and it appealed to us. We've limped through these last two years, helped in part by furlough. We had one school contract that continued, but everything else mostly disappeared. At the same time we had been approached to sell the depot land, and that I guess gave us the shove to decide to call it a day."
As David explains the reasons I feel their sadness at the turn of events.
"This has been a family story," he says, "and of course there's a sadness that it has now ended. But to be honest, my main feeling is one of relief. No more will I need to stress about driver shortages, or getting decent drivers. I won't have to stress about emission regulations, or whether I absorb fuel surcharges or pass them on to our customers. Having said that, we both loved meeting people, so we'll miss that. We've both relished the challenge, even down to doing our own maintenance. We've had a core of absolutely superb drivers. I'm grateful to all of them. When I told other operators we were closing the business down and retiring, the response was often one of envy."
The highlights
I ask Lyn whether she has a PCV licence. She laughs.
"A few years ago I was talking with the wife of another local operators," she says. "I told her I was thinking of getting my licence. The response was immediate. Don't, came the reply. You'll always be covering work.
David and Lyn are trying to be upbeat about things so I ask them about the highlights.
"Taking our kids on the coach to EuroDisney," he says, a smile replacing the hitherto serious look on his face. "And perhaps, strangely some might say, being able to exit the business under our own terms."
For Lyn, it's the memories of the tour programme and the trips to Germany.
"It's the friendships built up with customers that I'll miss," she says.
As I say my goodbyes and prepare to leave, Lyn stops me.
"There's one more highlight," and the smile gets bigger. If it wasn't for Gillies Coaches I would never have met David!"
On behalf of the industry, we send David and Lyn all the very best for the future. In Gillies Coaches the industry has lost another first-class family operator.