Lake District operator Mountain Goat celebrated its 50th anniversary in March with a recreation of the first journey
It was on 31 March 1972 that the Lake District Minibus Company operated its first journey. That journey started at Bowness-in-Windermere and travelled over the Kirkstone Pass to Glenridding on Ullswater. The company had been launched to link communities in the Lake District valleys left isolated by cuts to rural bus services.
On one of the early journeys a passenger exclaimed that the buses climbed the Lakeland fells like a 'Mountain Goat'. The name stuck and has become one of the best known brands in the Lake District National Park.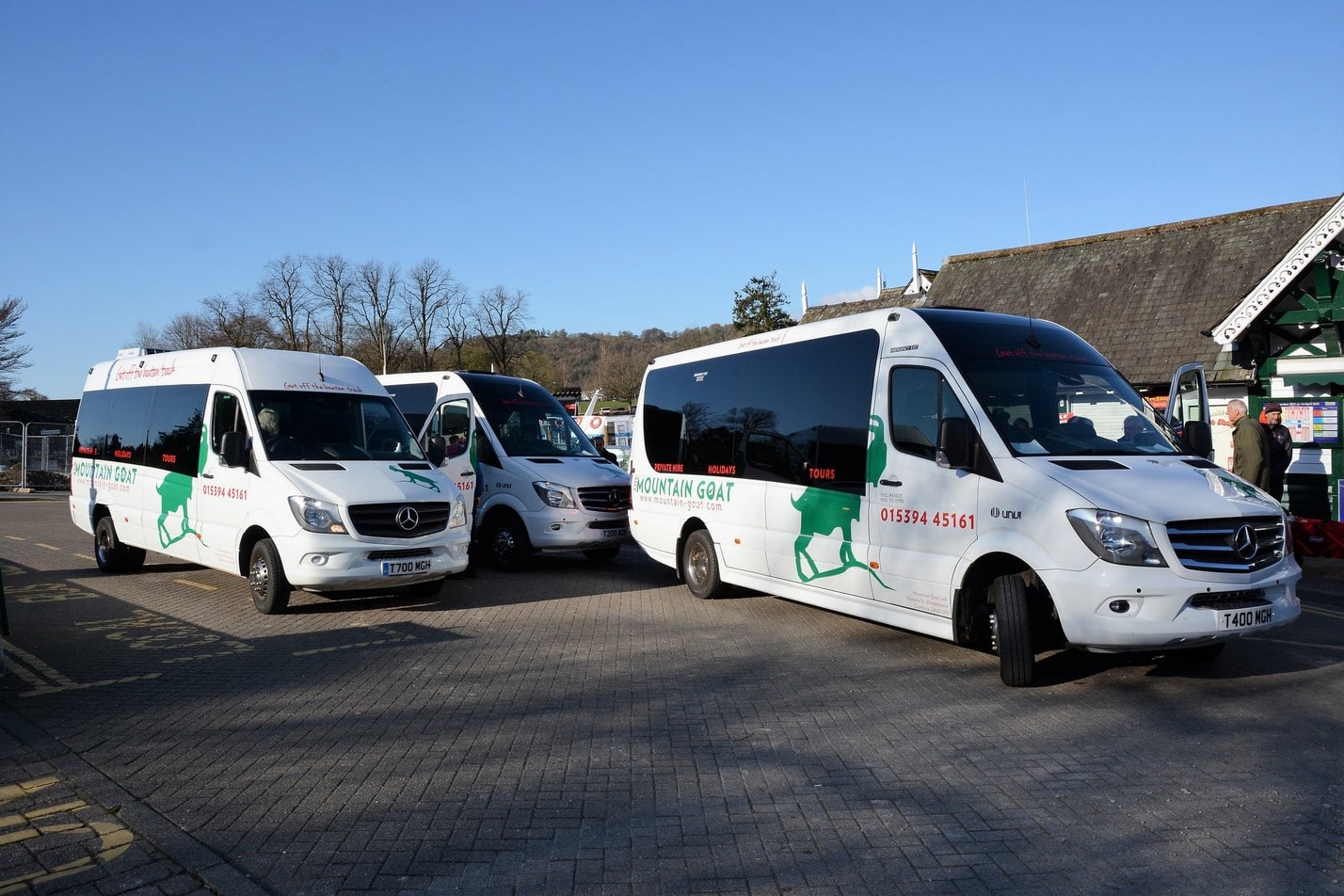 The 50th anniversary, held on Thursday 31 March, brought together staff, a handful of regular passengers, industry stakeholders and regional and local media, to recreate that first journey. Before setting off, guests were hosted on board 'Swift', the latest addition to the fleet of boats operated by long-standing partner Windermere Lake Cruises.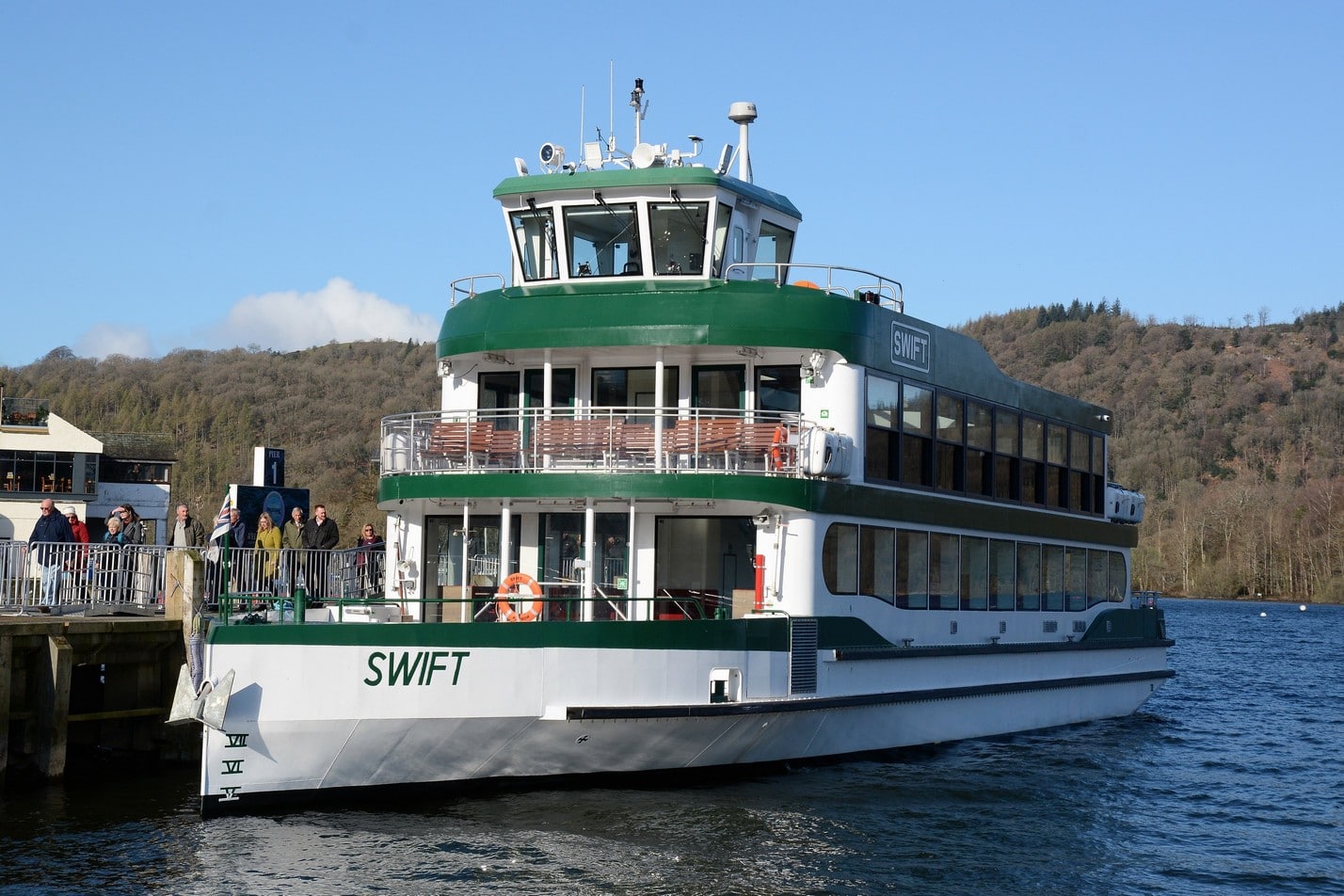 Travelling in convoy over the Kirkstone Pass, six Mountain Goat minibuses, all carrying 'MGH' private plates (Mountain Goat Holidays) arrived at the Glenridding Pier of Ullswater Steamers.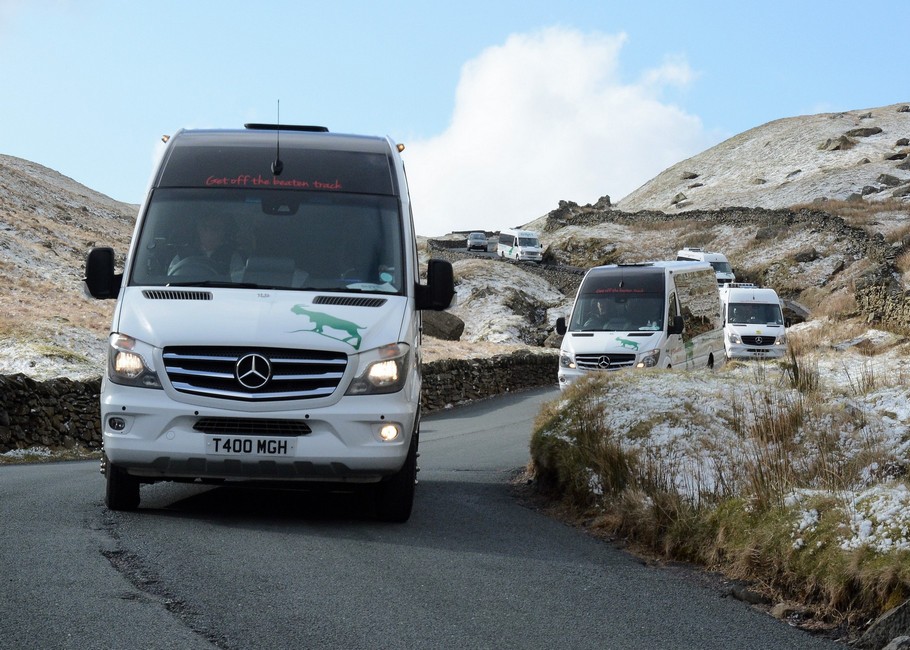 On board the 'MV Lady Wakefield', guests admired, and later devoured, two locally-made cakes featuring an early Ford Transit and one of the latest Mercedes-Benz Sprinters. Kendal-based microbrewery, Bowness Bay Brewing, had produced a commemorative beer, 'Golden Goat', the label featuring an artist impression of the early Transit.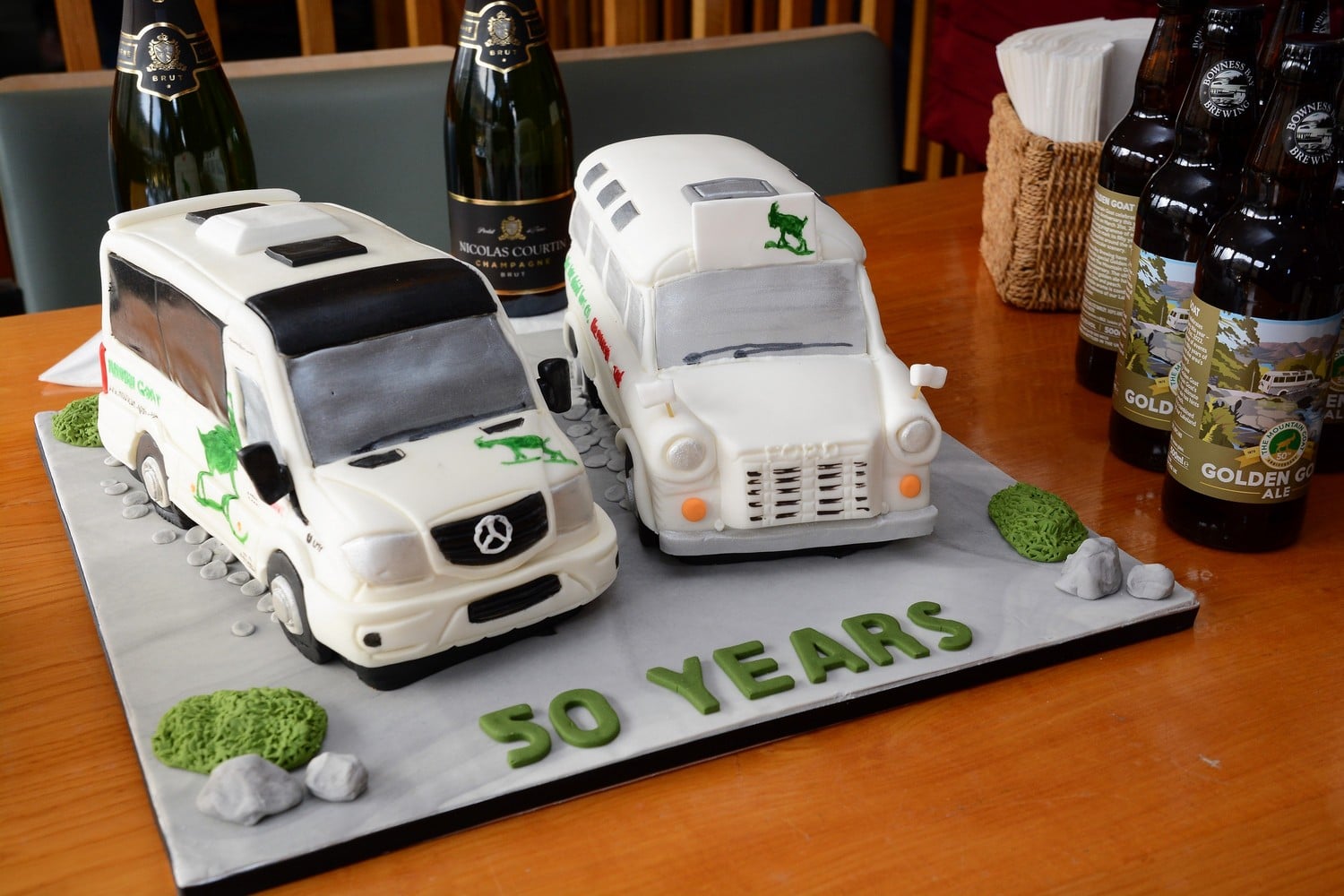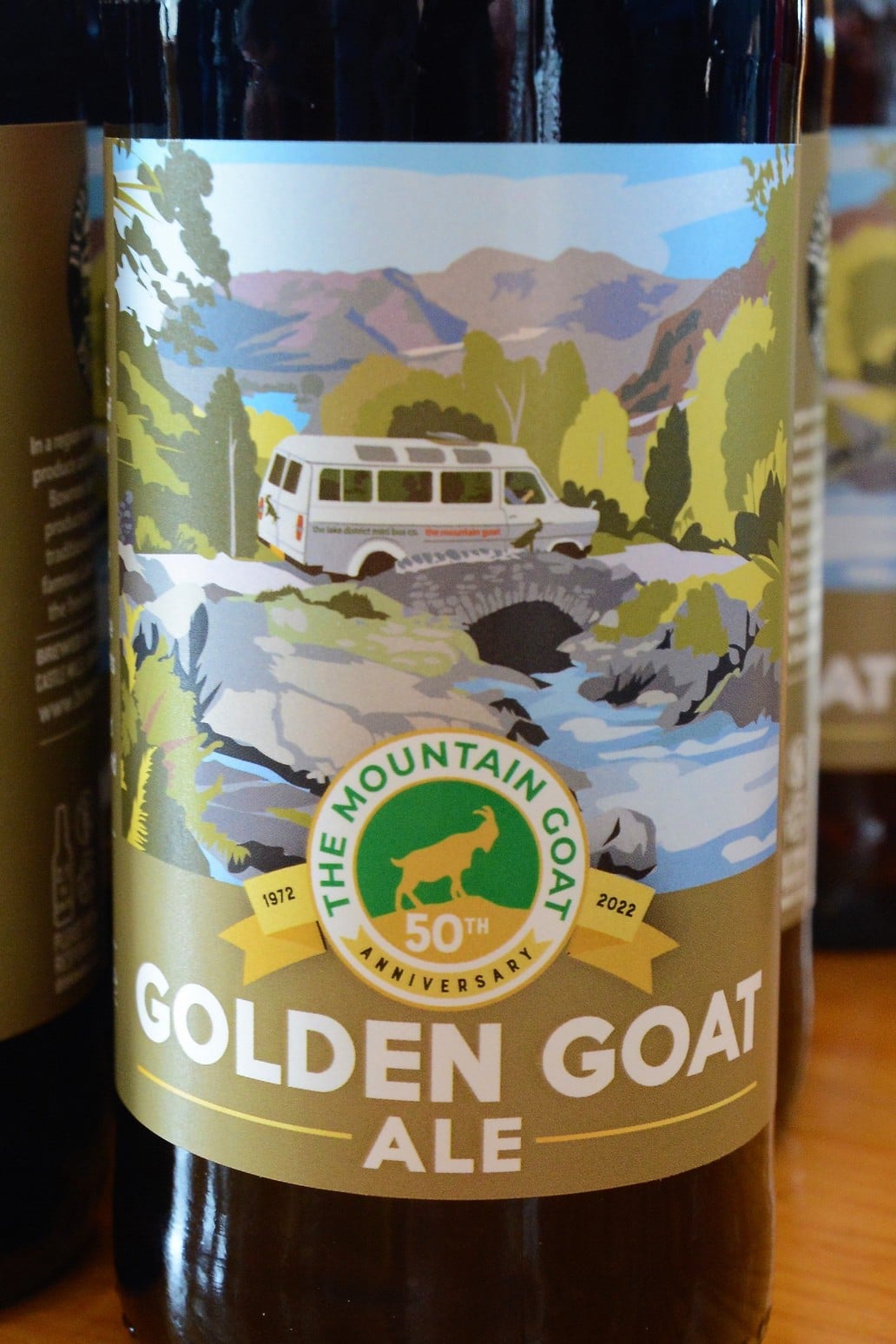 In young hands
Speaking on board 'Lady Wakefield', Stephen Broughton, managing director of Mountain Goat, highlighted the way the company has adapted over the years.
"From the early days we've worked in partnership with a wide range of organisations across the National Park," he said. "However, unlike what you're going to be eating in a moment, this job isn't a piece of cake."
Stephen praised the team and thanked everyone who had been involved in one way or another since 1972.
"Today the company is in young hands," he continued. "That's good to see. A younger generation will see Mountain Goat survive for another 50 years."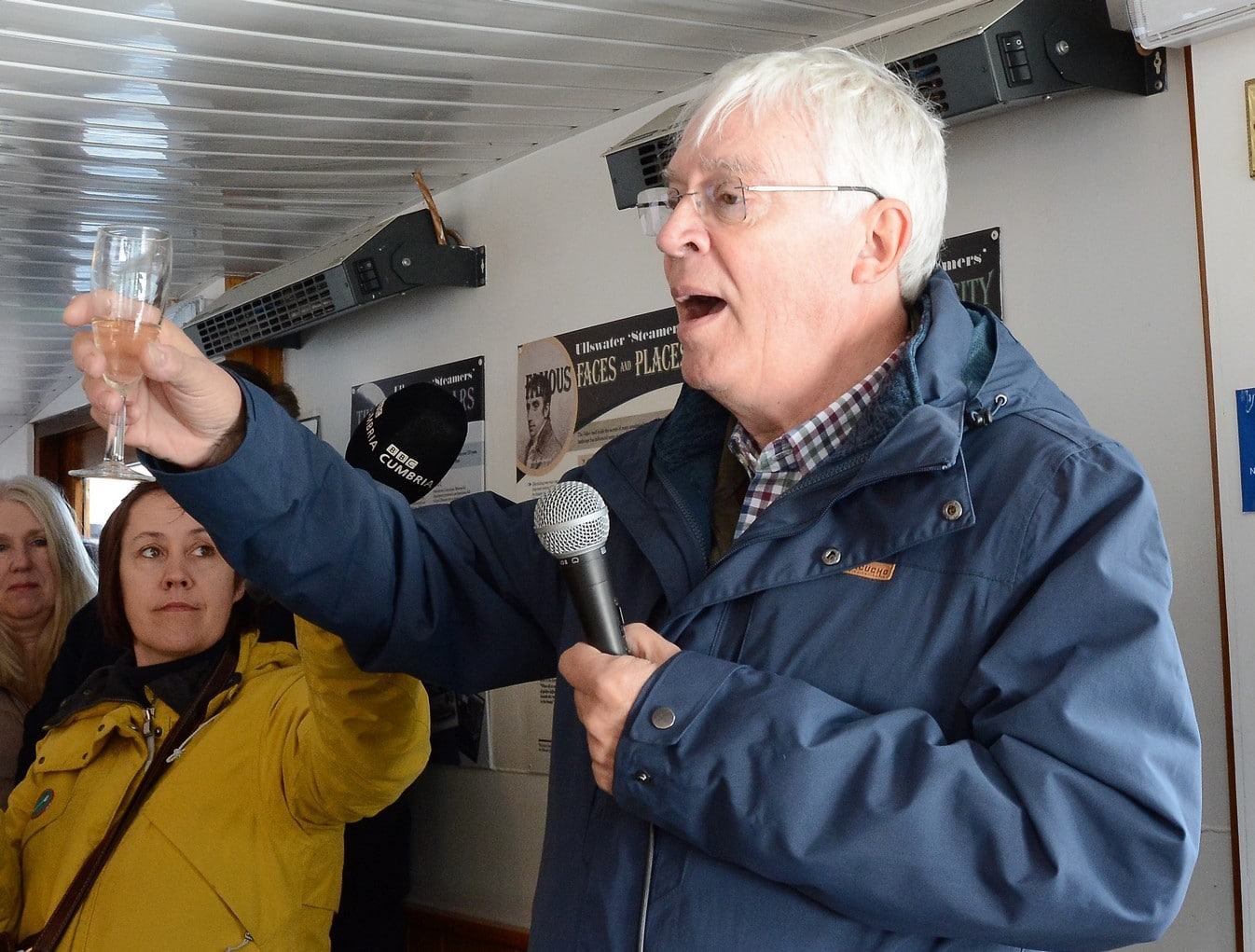 Talking with him later, he told me that his overarching feeling was one of pride.
"I have real pride in what's been achieved," he said. "Pride in Mountain Goat not only becoming a true icon of the Lake District, but that we've also worked with many of the same people for 50 years. I'm planning to retire later this year and I'm really pleased to be leaving the company in the hands of people who I know share the same commitment to providing the best possible service to both local people and visitors alike."
He smiles and leans towards me.
"Of course, I won't fully retire," he whispers. "How could I? Mountain Goat is in my blood. But it's time to hand over the wheel."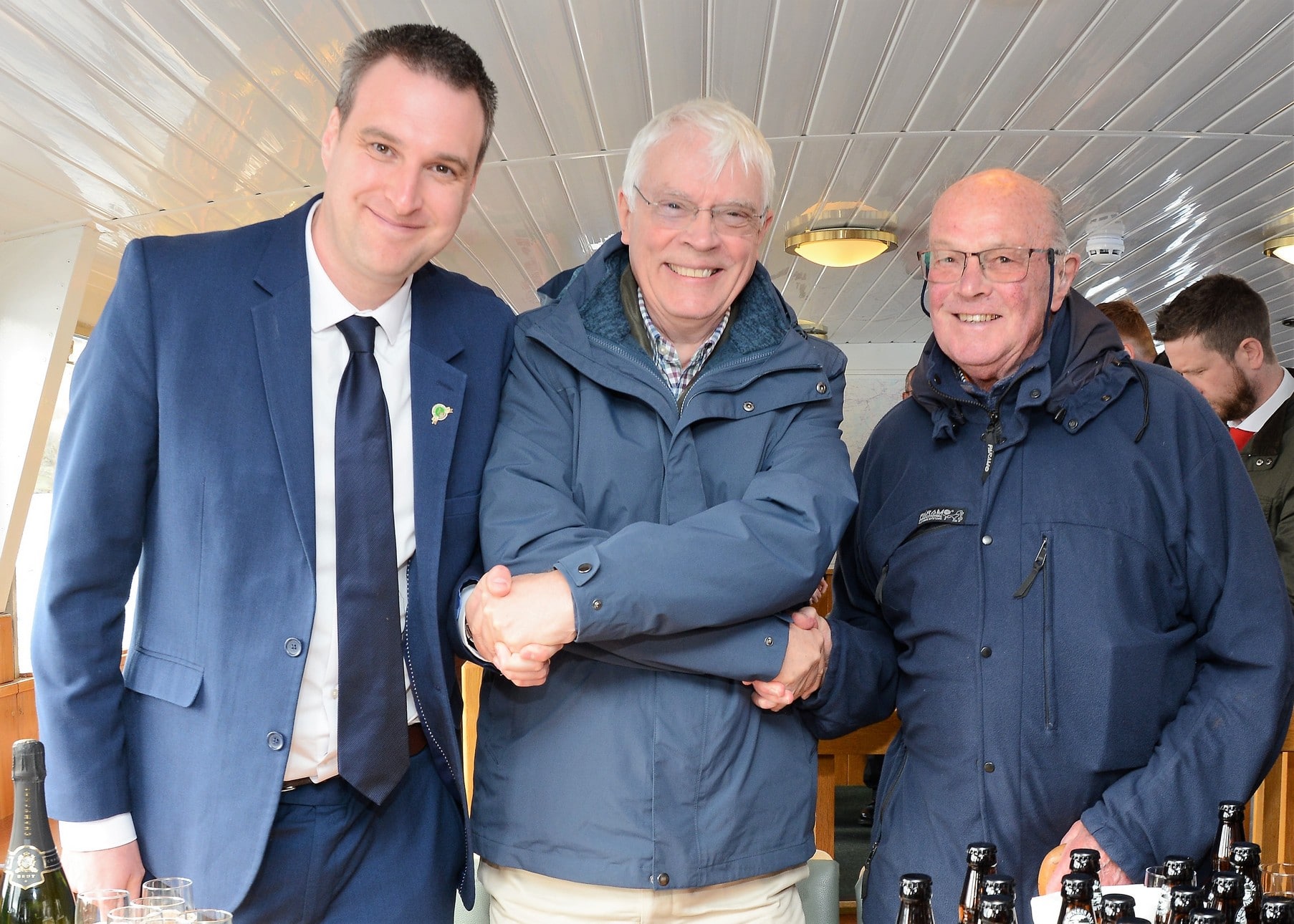 Speeches completed, photographs taken, cake cut (this writer found himself eating the rear doors of the original Transit) and bottles of beer handed out, the 'Lady Wakefield' returned to Glenridding Pier and the convoy headed off back to Bowness, the sun making a well-timed appearance to give the snow-covered mountain tops a well-deserved sparkle.
The Covid effect
After the event had concluded there was an opportunity to sit down with Robin Tyson, Mountain Goat's operations director, and find out more about how the company has managed, perhaps survived, over these last two years.
Robin looks set to become MD when Stephen steps back later in the year. Robin comes from a leisure and financial background, joining Mountain Goat in 2012 in a business development role. In 2016 he became operations manager, moving to being director in 2018.
"At the start of 2020, as Covid spread, our inbound visitors, which at that time accounted for around 40% of business, started dropping off. By late February and into early March we were having to address what was now becoming a serious issue. When lockdown happened later in March we stopped all operations. I was initially furloughed, but by early summer I returned to work."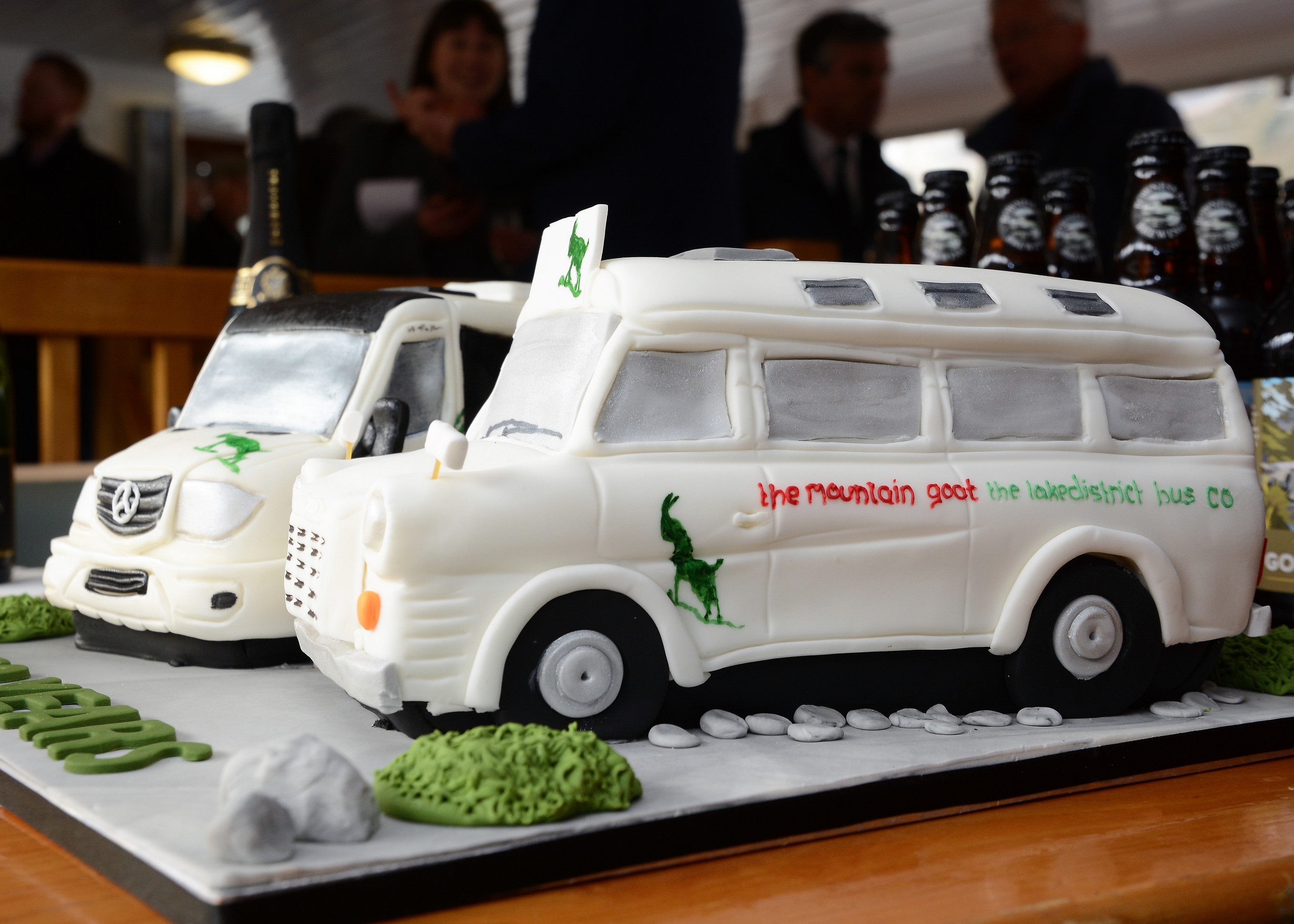 Robin explains that his focus was on family groups.
"We needed to find ways to generate revenue so offering tours to families, or bubbles, seemed about right. Getting six, or eight, in a minibus was one solution. That's just about break-even for us, but we felt it was important to keep the brand visible. We operated perhaps one or two hires a day, and perhaps a couple of tours. We were adapting each week as government advice changed.
In terms of ensuring the vehicles were Covid-secure we did everything we needed to, and we did it right."
Robin explains that in September 2020 they picked up a new school contract.
"It was somewhat unexpected," he says. "A local school had its own driver and minibus, but possibly as a result of lockdown, that driver retired. The school came to us because they knew us. Today we're operating two buses for them."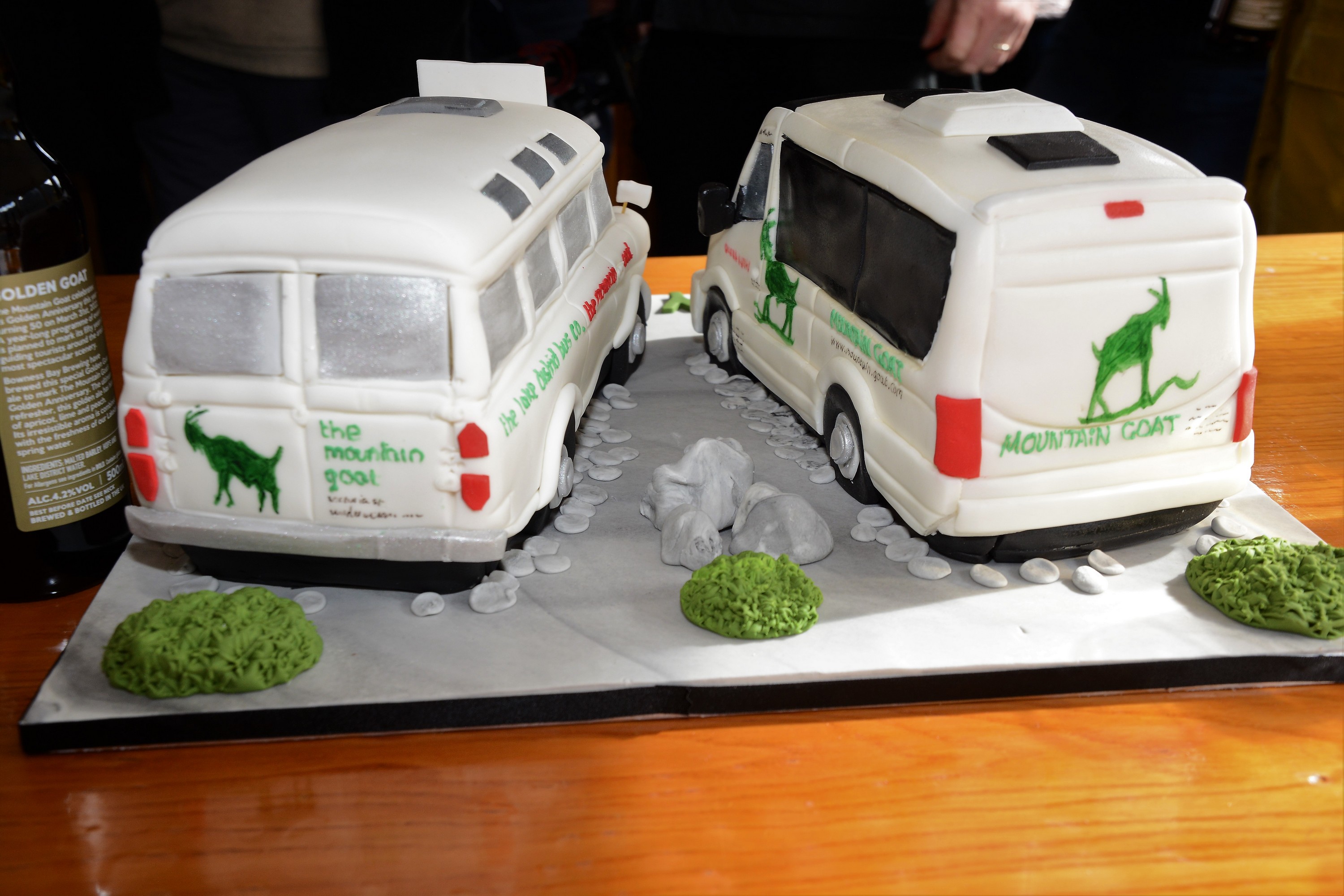 Between October and Christmas business petered out.
"In a way it was a blessing," says Robin. "It gave us a firebreak until Christmas, and an opportunity to look at what we were doing. At one point we considered physically taking seats out of a 16-seat Sprinter to ensure social distancing. But with the frequent changes to the regulations we decided against it and simply blocked off alternate rows."
Funding driver training
As with many operators, some staff discovered they rather liked spending time at home and with their families.
"Some staff have decided to retire early, so we're now training new driver/guides," says Robin. "We're paying for that training. If someone leaves then they have to pay us back, but we're finding that supporting local people in this way is bringing dividends, both operationally and reputationally. Some of our office staff are also going through driver training."
Robin says that business is now back around 80% of where it was pre-pandemic.
"We have confirmed bookings from the US for May and June, and we're starting to pick up private hire and corporate work. However, China and Japan aren't returning yet.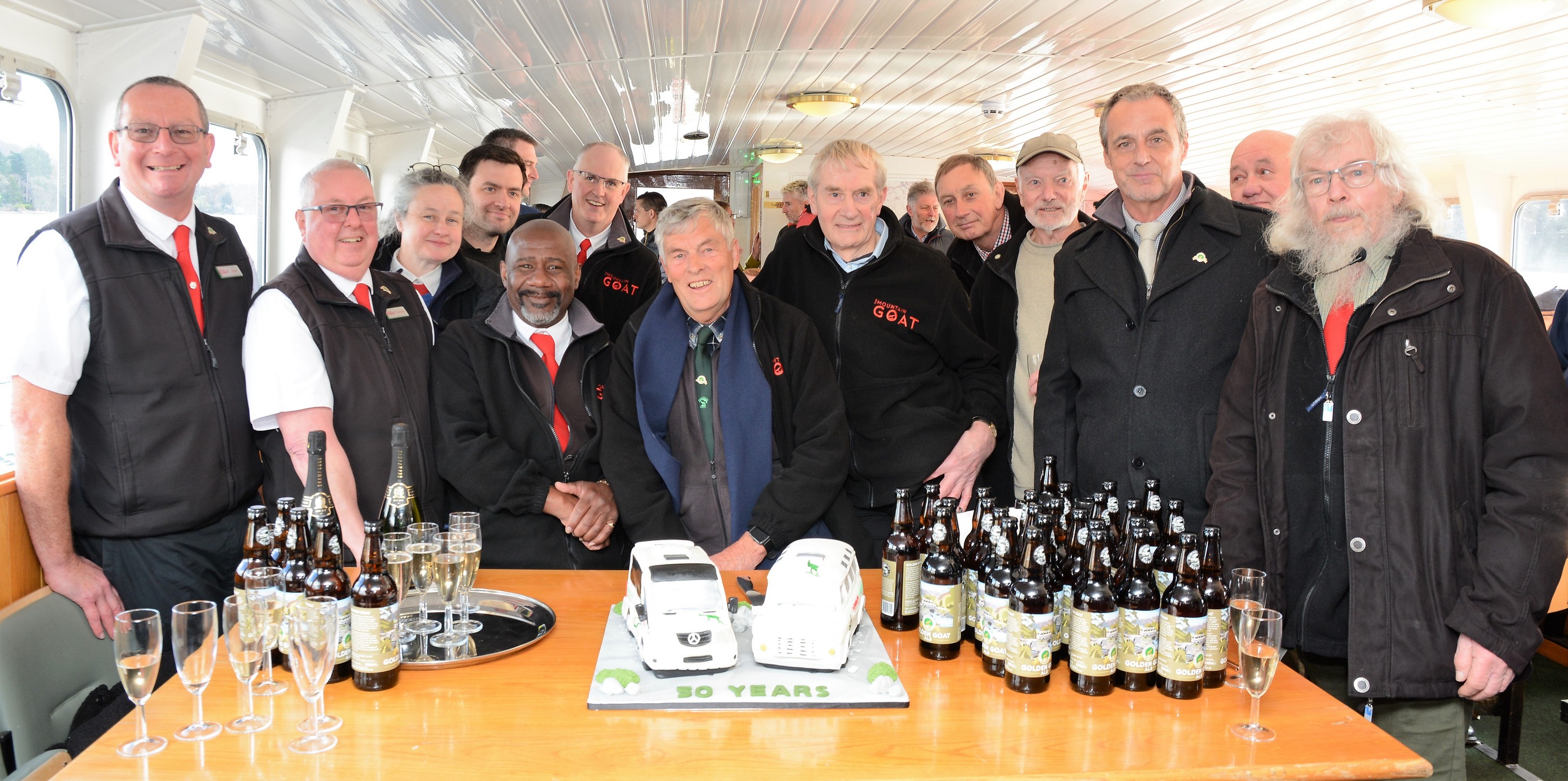 Beyond the Lakes
Mountain Goat is currently operating 22 vehicles. It has an operating licence for 30 but the pandemic has seen three vehicles withdrawn and not replaced. All the vehicles are Mercedes-Benz Sprinters made up of 19 16-seaters and three 19-seaters. The oldest vehicle in the fleet is a 10-plate that's no longer used on front-line service. The fleet is based at a depot in Chestnut Road, Windermere with an operating centre nearby. Since 2014 the company has also been responsible for running the Windermere Tourist Information Centre (by the railway station) on behalf of South Lakeland District Council.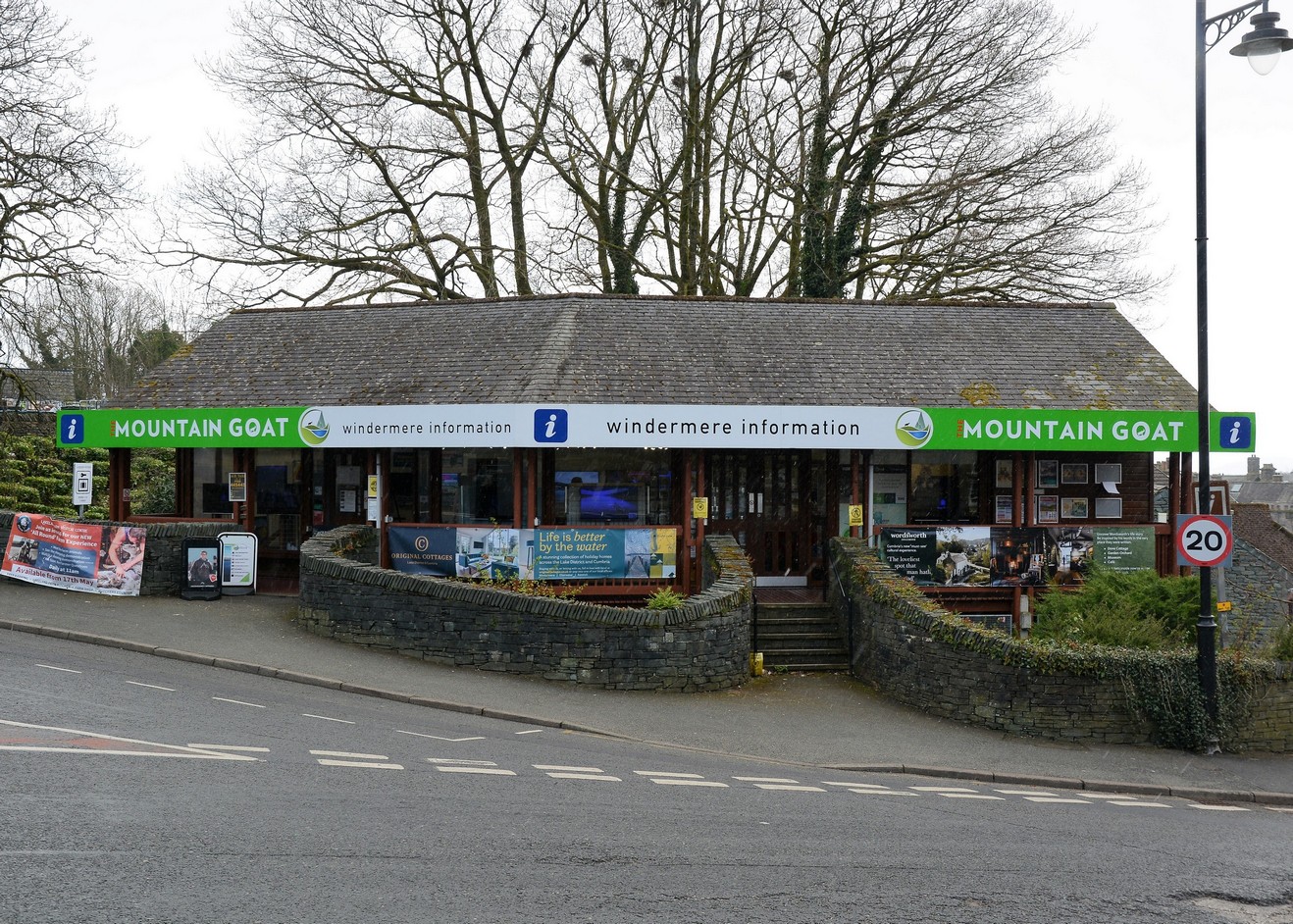 In 2014 the company opened an operating centre in York with two vehicles offering day tours out to the Yorkshire Dales, and to the North York Moors National Park and Whitby.
A second operating centre in Warrington, with one vehicle based there at the moment, offers trips from Manchester, Liverpool and Chester. This began through a funding programme with Marketing Manchester which is keen to promote the city as an alternative gateway to London for overseas visitors.
"We're carrying all this on," says Robin, "but we need to see where it goes.
Robin also explains that at present, there's no electric or hydrogen-powered minibus that suits the Mountain Goat operation.
"As things stand, the National Park has made no movement towards zero emissions for public transport," he explains. "They can see that public transport already plays a major role in getting car drivers to leave their vehicles in car parks or at hotels, and travel around the Lakes with us. In terms of the current situation regarding fuel prices, we're honouring existing contracts and bookings, but new quotes are reflecting the increases. Our biggest challenge is undoubtedly staffing. However, our recruitment programme is helping to mitigate that. I'm confident that things will all become clearer in the summer."
Saying goodbye to Robin I recall attending the 40th anniversary in 2012. Now, as then, the pride and passion shown by the whole team couldn't be clearer.
Happy 50th anniversary Mountain Goat!