Temsa coaches are an established part of the UK market and the departure of the previous importer of the MD9 and HD12 left a void. That has been filled with a tripartite arrangement that is now ready to deliver, and both the manufacturer and its two partners are keen to reclaim and grow market share as the coach sector continues its recovery. 
At the forefront of Temsa's new business model here is Temsa Sales UK. It is privately owned by individuals with other coach industry interests, including in operating. Temsa Sales UK owns the brand's premises in Cleckheaton, employs the three salespeople that represent the marque, and purchases stock from the Turkish manufacturer. 
Backing that up through aftersales provision is Alliance Transport Technologies. It will deliver warranty coverage, parts and other support, and it has UK-wide mobile technician coverage. All Temsa parts, including those for legacy products, will soon be held at Cleckheaton and Alliance will have boots on the ground there. It benefits from a collective 40 years' experience among staff who have worked with the brand before, although further OEM training will be received.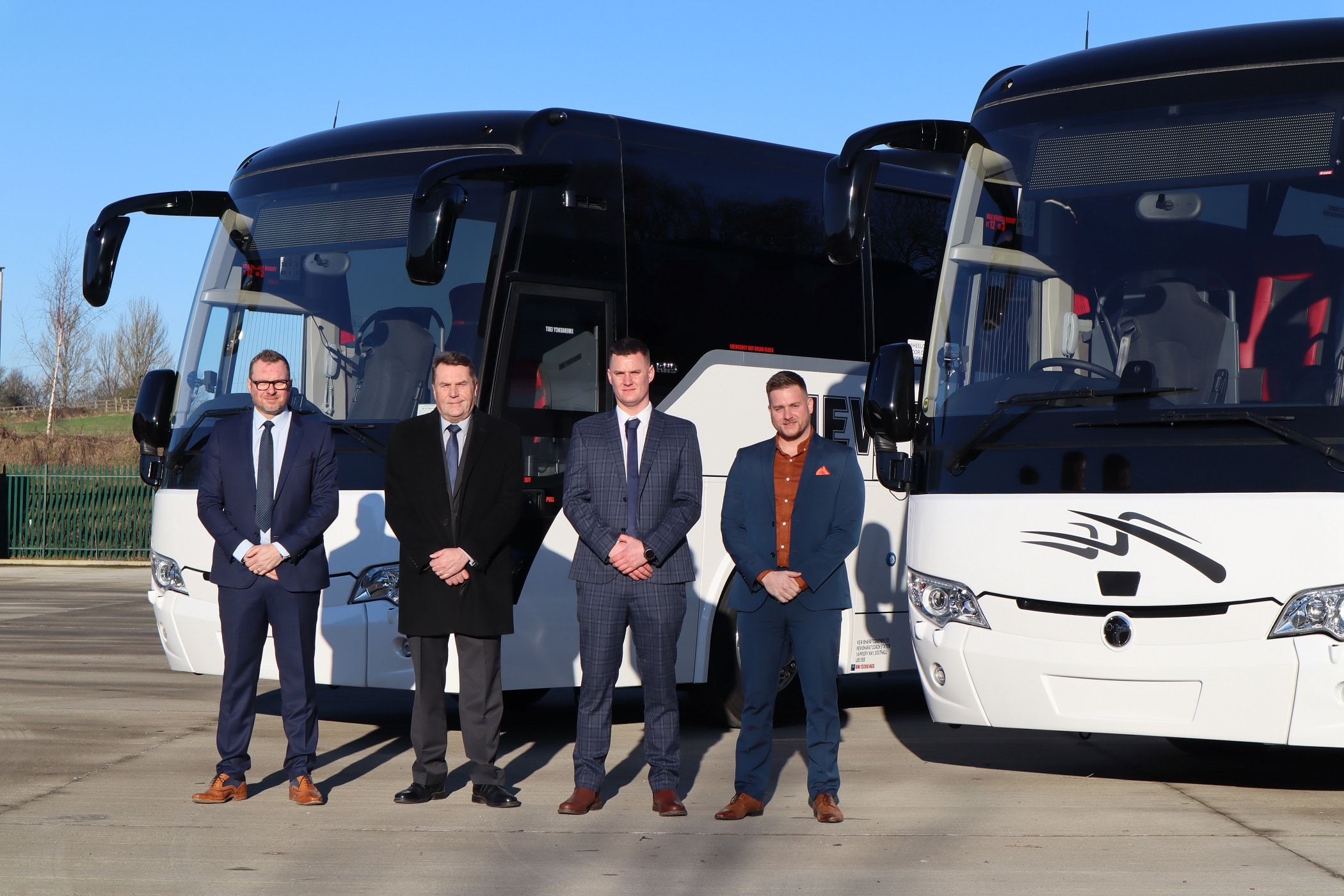 Overseeing all that is Temsa directly through Regional Sales Manager Paul Gardner. He, too, is based at Cleckheaton.
Responsible for the UK, Ireland and Malta, Paul is experienced in coach sales and product development. He was appointed by the manufacturer in late-2020.
While some of his work is as a brand ambassador, he will act as support to Temsa Sales UK and Alliance and contribute to fleet deals or other tenders. Temsa will handle marketing activity centrally. 
Growth of Temsa brand key to aspirations in UK
For now, Temsa's products in the UK will remain as they have been for some time: The rear-engined MD9 midi and the full-size HD12. Both were overhauled shortly before the COVID-19 pandemic hit and Paul is confident that they give a solid platform for potential future range expansion. 
Growth of the brand here is imperative for all three businesses involved in the new arrangement, he continues. "Temsa in Turkey is looking closely at the UK and Irish markets, and we have a lot of space at Cleckheaton that would enable expansion," Paul explains. Showroom capacity is ample, as is that for vehicle and parts storage, workshops and offices. 
"How the brand is now positioned in the UK represents a big change from what went before," he continues. "In myself, Temsa has a permanent employee here for the first time, but the arrangement between our three businesses is a true partnership.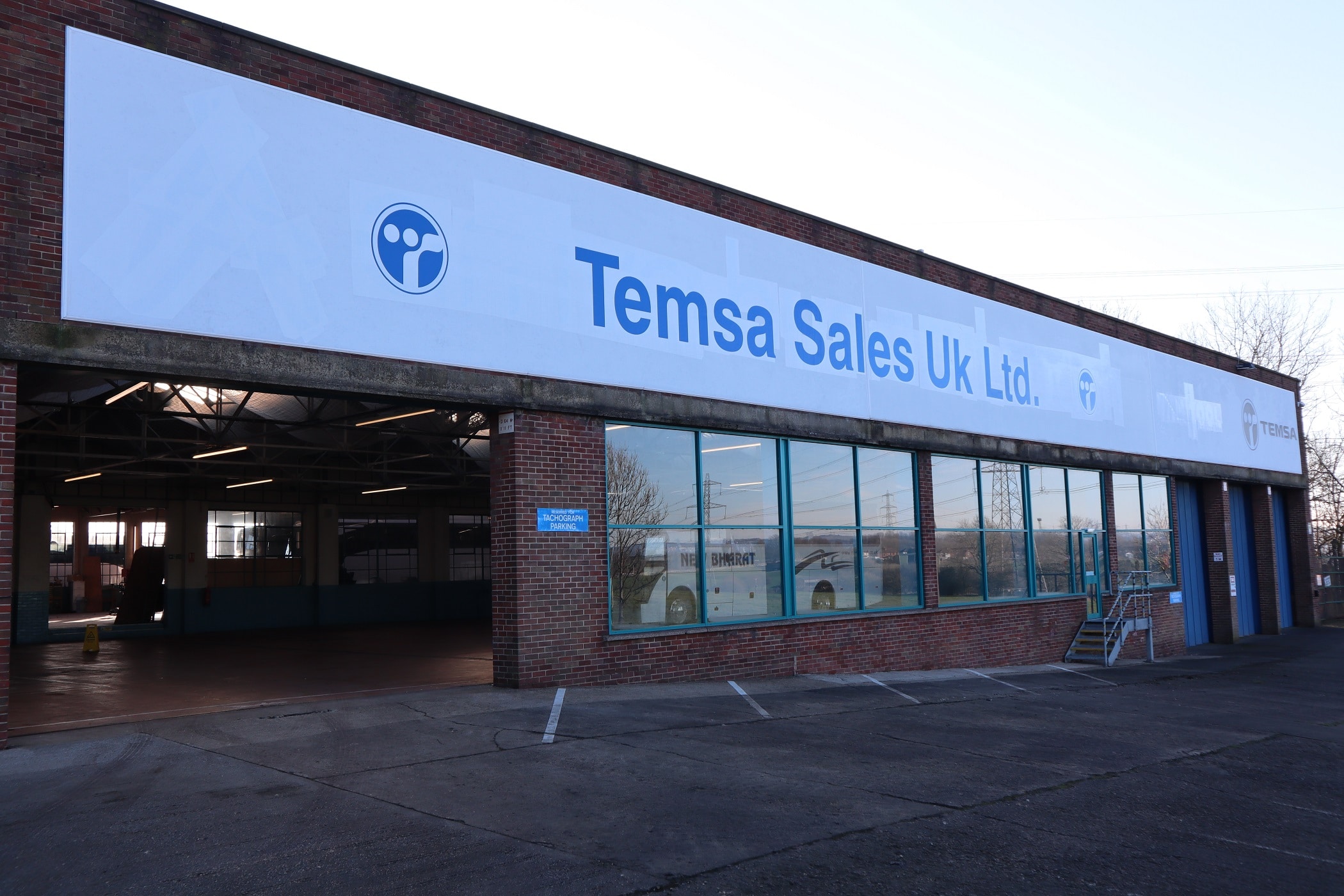 "We also believe that as an operator-backed dealership, Temsa Sales UK will be very close to the market, something that will be reflected in its flexibility." 
The first point of contact for sales enquiries will be with an operator's regional sales representative.
Covering the North and Scotland is Joe Cunningham; Midlands and Wales is Tom Garratt; while Steve Peck looks after the South of England. 
Range addition for Temsa in UK to come later?
Pooling of the three parties' resources is reflected in hopes for UK market share. Paul accepts that the current situation is difficult for operators and vehicle suppliers alike, but with the MD9 and HD12 he hopes that 50-60 registrations per year can be achieved in the medium term. 
Range expansion – whether that is with a further coach model or a zero-emission bus – lifts that hope to three figures, although Paul is clear that such a broadening of the product range will be necessary to break the 100 mark. 
Temsa Sales UK is less keen on the short-term rental of coaches than the previous dealership. However, it and Paul are engaging with finance companies on leasing options and that avenue will form a strong part of its offering, he says. 
Warranty coverage is two years as standard from the date of registration, with an optional third year of comprehensive cover at extra cost. To that can be added fourth and fifth years via a third-party provider. 
Also to be offered are repair and maintenance packages. Work is ongoing to decide exactly how they will be structured, but Alliance will be responsible for their delivery. In addition to Temsa parts and backup, Alliance can support the DAF, Cummins and ZF aspects of the range after warranty periods expire, having the necessary diagnostic equipment. 
'Building blocks' when specifying
new coach

Those elements are part of what Paul describes as "a set of building blocks" for customers to specify coaches. Both the MD9 and the HD12 are known quantities in the UK: The MD9 is a 9.5m midi that seats up to 39 and is powered by a Cummins ISB6.7 engine. The HD12 is a 12.3m model that carries a maximum of 53 passengers and is equipped with the DAF MX-11 power unit. Both coaches have the ZF EcoLife automatic gearbox.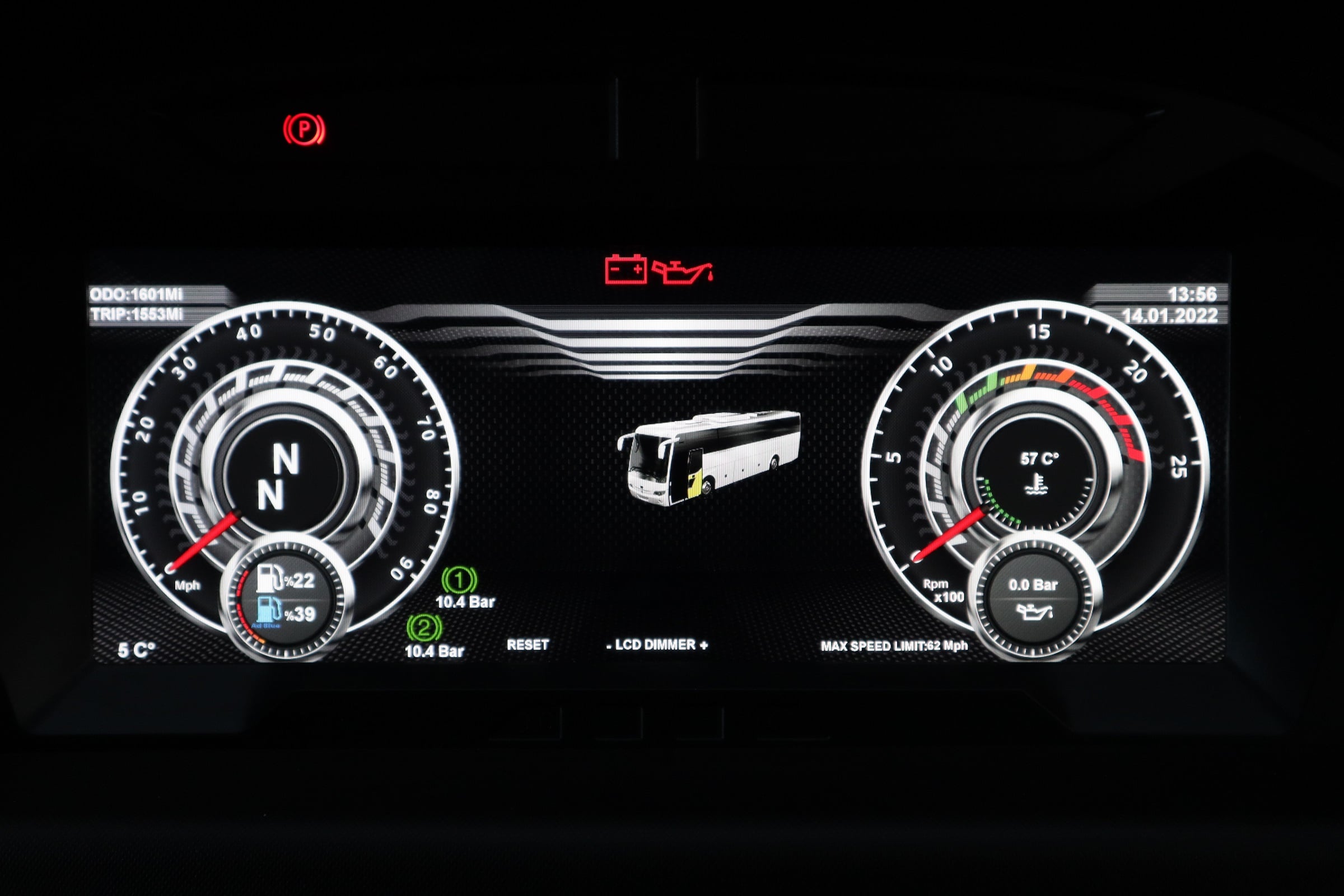 "The industry is currently very conscious of outgoings, but when delivered in our standard stock format the MD9 and HD12 are cost-effective vehicles," Paul explains.
He describes that as the "entry level" configuration. Inova Agile seats with synthetic leather trim and USB charging points are standard on both models, and the HD12 comes with a centre sunken toilet. 
Beyond that, there is significant scope to customise. Audio-visual and CCTV systems can be installed by Autosound – based near to Cleckheaton – and Temsa can leverage an established relationship with AD Coach Systems for additional fit-out work. 
The dealership has a standard small servery in stock that can be added to coaches prior to delivery and there is scope to upgrade seats as the customer requires. Paul points to a previous-model HD12 that was put to work as the Leeds Rhinos RUFC team coach as an example of what can be achieved.  
PSVAR taken care of across Temsa coach range
in UK
A major consideration for Temsa on its UK range is PSVAR. The HD12 will come from the factory as standard in such format for stock orders, certified via the EC Whole Vehicle Type Approval (WVTA) mechanism. That follows extensive work with Cogent Seating on achieving certification; all eight HD12s that form part of a first stock order for 10 new coaches are PSVAR compliant. 
Work on achieving the same for the MD9 is following on. Of the two smaller coaches that are part of that initial stock order, one will be ex-factory with all necessary items in place for PSVAR. It will be sent to Cogent for certification work, enabling future PSVAR compliant MD9s to come ex-factory under WVTA.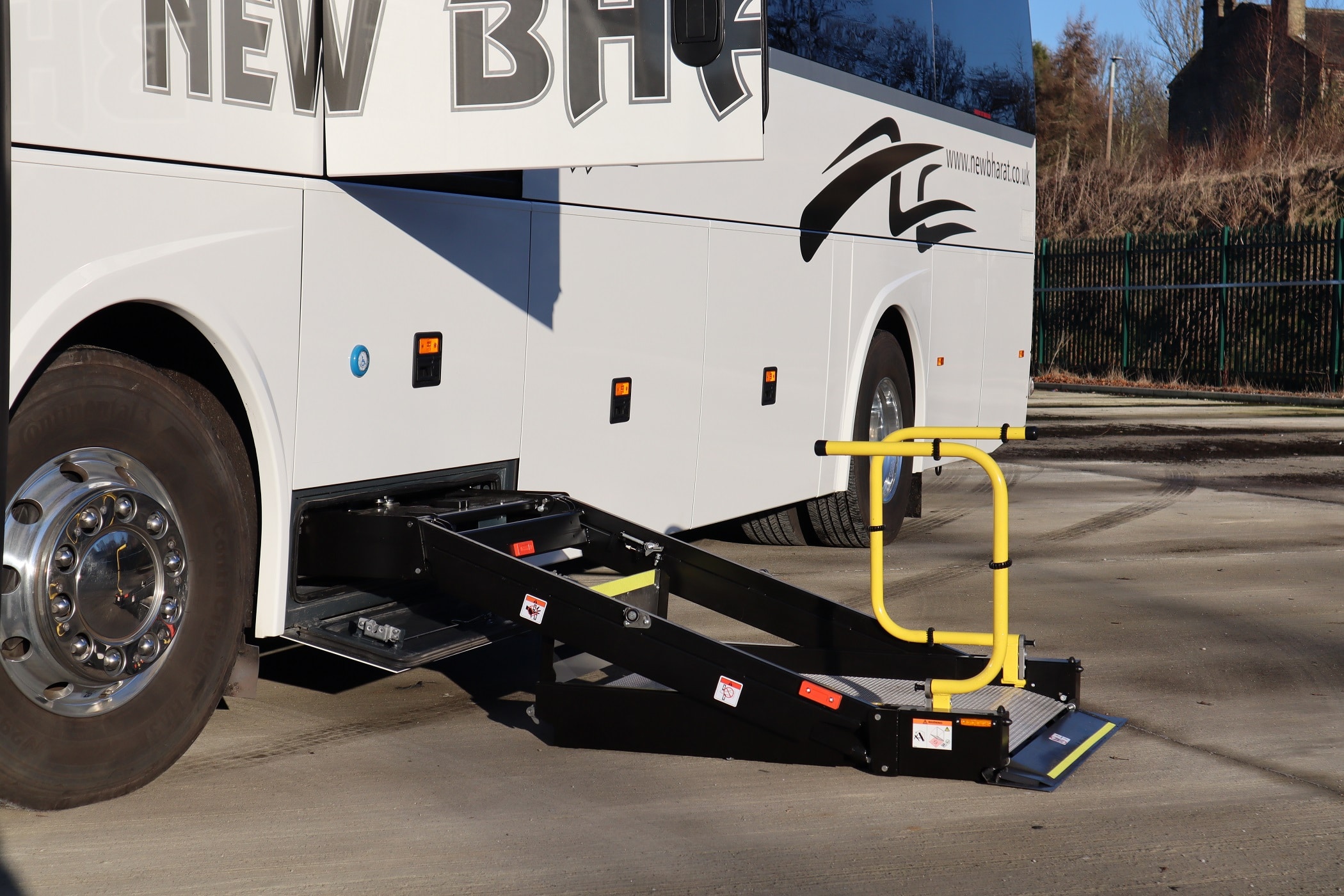 The first vehicles to be supplied by Temsa Sales UK are two HD12s for New Bharat Coaches.
They demonstrate the digital dashboard binnacle that is standard on the HD12, while comparing the new-shape HD12 to a previous model shows that cab ergonomics have been significantly improved.
Other upgrades have been made to the saloon, while all HD12s from the first stock batch onwards will come with a driveline that includes the MX-11 engine at Euro VI Step E 
Of those eight arriving HD12s six are currently accounted for. Buyers include Abbotts of Leeming, Esk Valley and Procters Coaches. Build slots have already been reserved for a second mixed stock batch, while an order for a bespoke HD12 has been taken for September delivery. 
Operator engagement is key
to the future
Engagement with more operators is now key, says Paul. That and ownership of the Temsa Sales UK business by two well-known existing operators is key to the future success of the marque here. Feedback from customers and stakeholders will be used to continue product development. 
"Having operators backing Temsa Sales UK will benefit us immensely by bringing to the table a clear insight into what customers want," he continues. "It gives us a level of granularity that would be difficult to come by otherwise. That kind of feedback is like gold dust. We will be taking it, and comments made by customers, back to Turkey to deliver ongoing improvements."