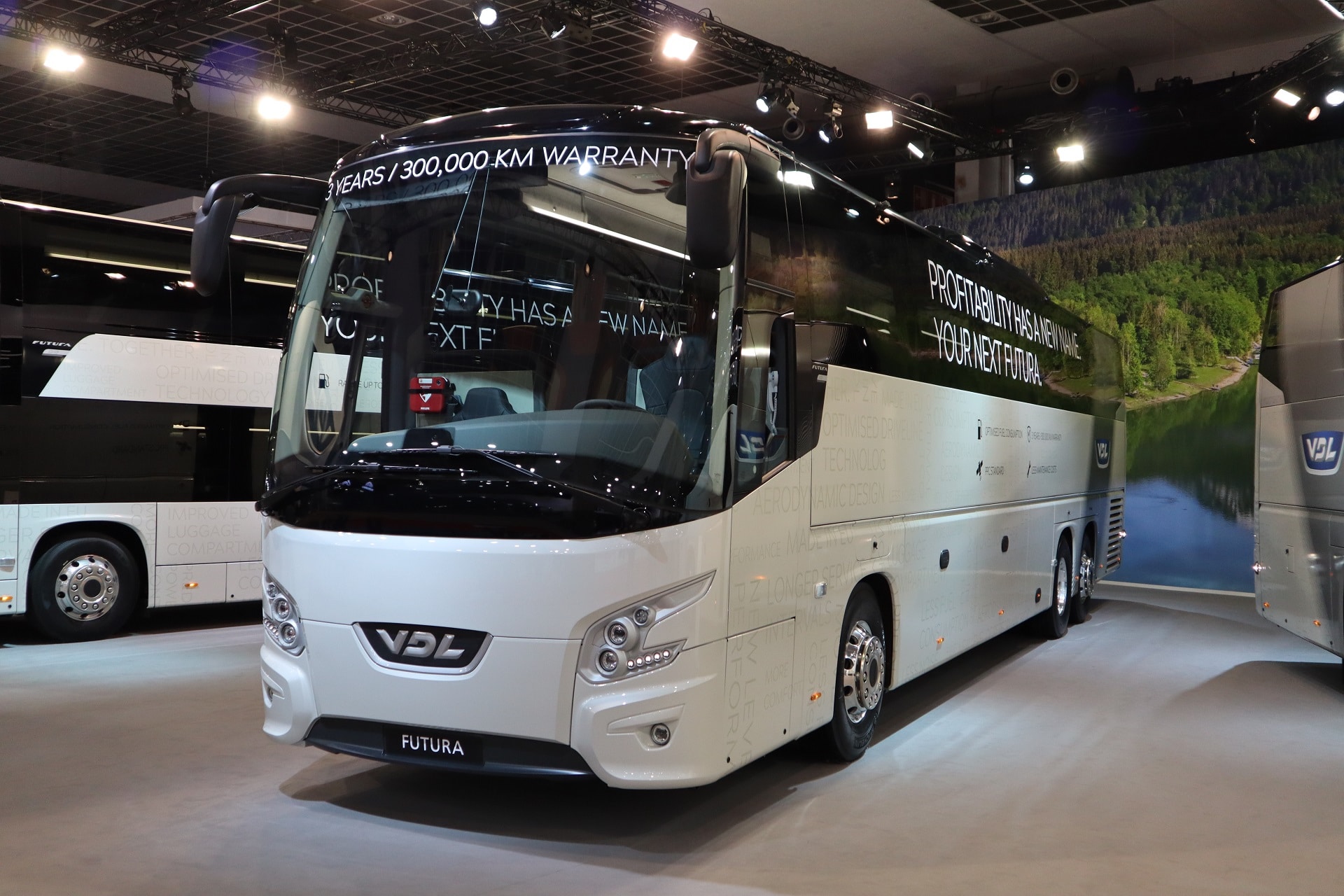 VDL Bus and Coach UK has been established by the Dutch manufacturer. It bolsters VDL's presence in the UK, and while the Barnsley-based dealership will initially focus its sales efforts on the Futura FHD2 coach range (pictured above), VDL has not ruled out adding further models to that offering later.
Aftersales and service will also be handled from Barnsley. A parts warehouse is a component of the UK operation and the manufacturer says that "setting up a strong and extensive service network is one of the main priorities in the area of aftersales."
It adds that VDL Bus and Coach UK will allow the Dutch company to engage "a stronger focus on one of the major coach and bus markets in Western Europe."
Leader of the new business is Interim Managing Director Darren Dowsett. Mr Dowsett already works with VDL Groep as MD of VDL Steelweld UK. It is understood that several former employees of Moseley (PCV), a former VDL importer that collapsed in June, have already been recruited by the new business. They include Stuart Binns as Service Manager and at least three others in sales functions.
Of the other models that VDL may bring to the UK eventually, it has referenced the Mercedes-Benz Sprinter-based MidCity and MidEuro. The former is a low-entry minibus with a zero-emission option. The latter is a minicoach that the manufacturer says can seat up to 22. VDL will also investigate the potential for members of its larger bus range to come here, including the zero-emission Citea Electric.
Airdrie-based Moseley Distributors, a separate company to Moseley (PCV), continues to sell the VDL Futura FHD2 range. It is currently advertising a number of such coaches on its website.