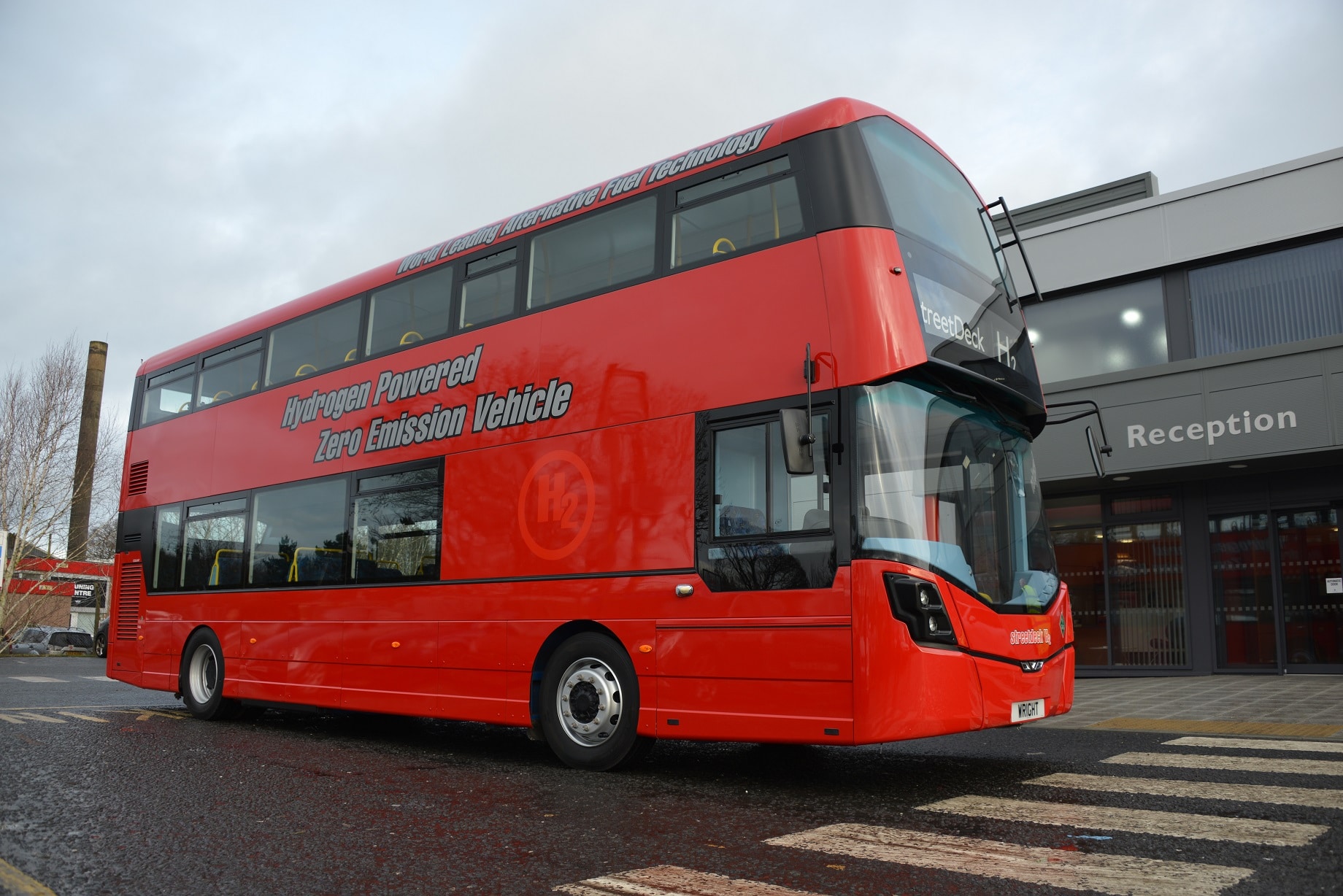 The All-Party Parliamentary Group on Hydrogen has written to Secretary of State for Transport Grant Shapps asking him to develop a scheme that will deliver an All Hydrogen Bus Town.
If adopted, the plans will complement existing work to create an All Electric Bus Town. The letter to Mr Shapps says that the hydrogen project should receive the same £50m of funding. Hydrogen buses are explicity prohibited from being purchased thrugh the All Electric Bus Town project.
While supporting the All Electric Bus Town project, signatories of the letter – which include Ryse Hydrogen Executive Chairman Jo Bamford and Wrightbus Chief Executive Buta Atwal – agree that the "deliberate exclusion of hydrogen… misses a vital opportunity to trial clean, green, UK-made technology at a significant scale."
Excluding hydrogen "seems misjudged," the letter continues. "It also does not maximise opportunities to create and sustain high-quality jobs in all parts of the UK." If an All Hydrogen Bus Town were created, it would deliver significant learning about and experience of the technology, it adds.
"An All Hydrogen Bus Town scheme will bring significant benefits to the environment, air quality and the economy. Its creation will help to strengthen the UK's position as a global leader in hydrogen technology," the letter concludes.
The call comes less than three weeks after Mr Bamford revealed fully costed plans for 3,000 hydrogen fuel cell-electric buses to be in service in the UK by 2024. He has asked the government to set aside £500m of its £5bn funding package for buses outside London to "unlock the UK's hydrogen industry."
Speaking to routeone after news of the call for an All Hydrogen Bus Town was released, Mr Bamford said that Wrightbus and Ryse Hydrogen are "ready to deliver" the project collaboratively.
Optare and Arcola Energy have also revealed that they will bring the hydrogen fuel cell-electric Metrodecker H2 to market soon. The first order expected to be announced imminently. Optare subsequently confirmed that it will also be looking to offer a single-deck hydrogen-fuelled bus in the medium term to Australasian markets, using either an existing or a new platform.