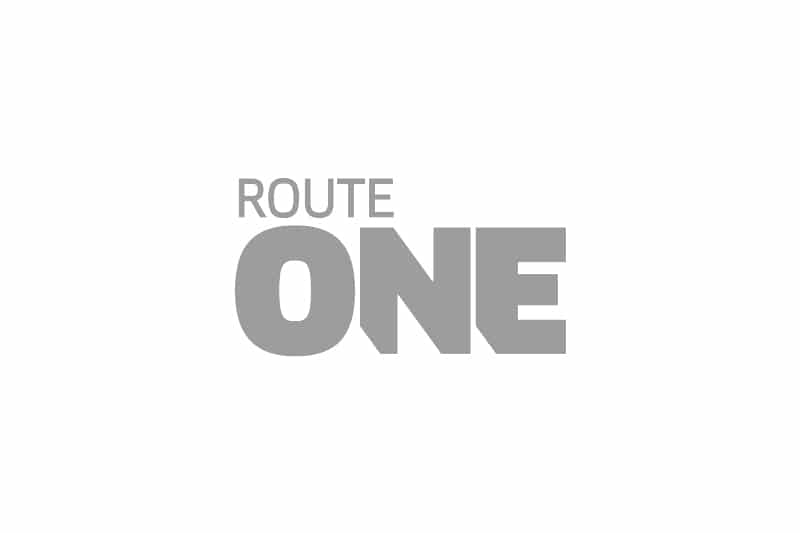 Treka has a well-established presence in the market. Its new lightweight Everyday product, which is available on four base vehicles, aims to grow that, and it is already seeing interest from the market
Treka surprised several of its own customers at the CV Show when it revealed the lightweight, multipurpose Everyday minibus.
The Everyday takes Treka into a new sector, complementing its established Mobility conversion and Mobility+ coachbuilt models. It comes on four base vehicles, with a maximum of 14 passenger seats and with a GVW of as low as 3,500kg.
The Mercedes-Benz Sprinter, Peugeot Boxer, Renault Master and Volkswagen Crafter will all be used. Each are available at 3,500kg GVW, and at various other weights at a little over four tonnes to suit OEMs' permitted maximums. Two lengths are also offered.
Launch customer for the Everyday is London Hire. It ordered 17, all based on the Master. They are equipped with inboard wheelchair lifts from PLS, but Treka will also produce non-accessible Everydays when customers require them.
The local authority (LA) market's interest has already been piqued by the Everyday. That's contrary to what Treka expected; it thought that most LAs would stick with the heavier minibuses that they are most familiar with.
"That was a pleasant surprise," says MD Morgan Clissett. "Very rarely do we see a tender for a minibus such as this from an LA. But when we unveiled the model, we quickly received enquiries. Several LAs have said that they have something to think about in this weight class."
Why that interest? Morgan puts it down to ever-tightening budgets. Many LAs have examined their accessible transport provision and they realise that on some duties, a 5,000kg GWV minibus is not required for the number of passengers carried.
Depending on the base vehicle used and what the buyer specifies, the price for a complete Everyday is between £30-35,000. Morgan does not believe that it will cannibalise sales of the Mobility conversion; instead, it will generate new business.
And there are lots of potential sales in the Everyday's sector for the taking. Treka has already received an order from a London Borough, and it will shortly begin to target the commercial sector.
Morgan believes that the Boxer and Master will account for the bulk of Everyday sales. A number of Masters for London Hire are already complete. Last week, one was kindly made available for a miniplus Test Drive.
The nuts and bolts
The test minibus is built on a long wheelbase Master, although the extra-long wheelbase model is available. Power is from a 2.3-litre, four-cylinder dCi engine developing 130bhp.
That is harnessed by six-speed manual gearbox, although an automatic option is available on all Everydays.
A sliding side door provides passenger access. It is operated by hand, although Treka can add an aftermarket powered option. A manual step is fitted, with a small pedal to release and retract it.
At the rear, the twin OEM doors are retained. London Hire has specified parking sensors on the bumper beneath them. A reversing camera could be fitted, but because both doors 'wrap round' into the roof line, it would most likely need to be fitted to one of them.
Passers-by will be left in no doubt of the driver's intentions when reverse is engaged. A spoken warning is issued. Treka fits a Fresnel lens within one of the rear windows and when viewed through the internal mirror, it gives a surprisingly extensive view.
The diesel tank is on the nearside and the Ad-Blue filler is opposite. Both can be accessed only when the respective cab door is open; when it is not, the bodyside flap is secured in place, a useful security aspect. 235/65 R16 tyres are fitted, and the unladen weight as tested is 2,840kg. The minibus is 2.55m high, 2.07m wide and 6.20m long.
On the inside
London Hire has specified its Everydays to suit its core LA market. They have a standard-height roof and eight passenger seats, seven of which are in the saloon. The latter are Phoenix Blenheim models and they are mounted on NMI legs and lockables. All seats, including those in the cab, are trimmed in London Hire's signature moquette, which is also fixed to the headlining. All-age three-point belts are fitted to seats in the main passenger area.
Nine floor tracking rails are installed, although not all are full length. The rear wheel arches preclude those at the sides from being so and one other is also partial length. Three wheelchairs is thus the maximum that can be carried, although if a raised floor is specified, that rises to four.
Tracking is also fitted to the side walls both above and below the windows. At the rear, the PLS lift is a split platform model, allowing the rear doors to function as an emergency exit. Other evacuation points are via a glazed roof hatch and one side window.
The PLS unit's safe working load is 400kg; Treka can also fit outboard lifts. The floor area where it docks has been finished in chequer plate.
Treka has been clever in how the lift's control unit is wired. Its cable is routed into the nearside door and then from the jamb into the frame.
That is to prevent drivers or attendants from trapping it when closing the doors. While it may sound an odd arrangement, it works well. Treka has provided a long cable and thus the control unit can be taken as far as the offside of the vehicle.
Twin LED light strips are within the ceiling, and they have white and blue settings. As tested, the Everyday has an Eberspächer heating and cooling system. It vents hot air at floor level, and cool air from vents at ceiling height behind the driver.
The heat function is slightly noisy in operation, but the only criticism of any note is the location of the control unit. It is above the windscreen, and so is tricky to see. It's placed there out of necessity, however, as there is nowhere else within the cab for it to go.
In the cab
The Master's driver area is quite simple, as one would expect. The dashboard has a speedometer, a tachometer, a fuel gauge and an Ad-Blue level indicator; the speedometer is by far the most prominent. Treka has added a small fascia in the centre of the cab with body-related buttons. They include interior lights and a lift isolator. Mirror adjustment is via a rotary dial, while a battery guard is fitted.
What is uncanny about the Master is the volume of storage around the cab. Besides the usual document trays on top of the dash, there are numerous other areas both large and small, along with various cupholders. Drivers will find nothing to fault here.
The seat position is good, although the handbrake lever can be caught by clothing if exiting the cab into the vehicle. There is a reasonable amount of space between the seats for that, but larger drivers may struggle a little.
Cab heating and air-conditioning controls are chunky dials, and that characteristic continues with the stalks.
A radio and CD player is fitted, with speakers in the passenger area, and the driver also has a USB port for charging devices.
On the road
The 2.3-litre dCi develops 130bhp at 3,500rpm and 310Nm of torque at 1,500rpm.
It does its best work low down the rev range. In fact, taking it beyond 3,000rpm is pointless; all that does is waste fuel. Flexibility is helped by Renault's fitment of a variable geometry turbocharger.
A visual hint when to change up or down for the best economy is provided.
Unless the Master is used on dual carriageways or motorways, it's unlikely that sixth gear will be used often, if at all Renault's literature shows that maximum geared speed is a theoretical 92mph, and hence five ratios are enough for urban work. The gearchange action is very slick, something that is not always the case in van-derived minibuses with a dash-mounted stick.
If the driver pushes the Master hard, it remains composed. The large mirrors aside, it is very similar to driving a car, and the clutch pedal requires minimal force, as does the small steering wheel. This is an easy vehicle to drive and a simple one to become accustomed to.
Treka into a new sector
Treka has high hopes for the Everyday, and the model's availability on four base vehicles will help its appeal.
What Treka is keen to convey is that the lightweight model is in many ways a downsized version of its existing Mobility conversion. No longer does it build only accessible minibuses; it now sees success with those lacking a wheelchair lift. That reach will be furthered by the Everyday.
From a passenger's point of view in the mobility sector, the Everyday as tested suits the application well. It has a capable heating system, a pleasant enough ride from the Master and low engine noise intrusion. Additionally, the PLS lift does not rattle.
Treka will soon build demonstrator Everydays on a Boxer and a Master. On the conversion aspect, it provides no less than a seven-year warranty to accompany three years' coverage from each vehicle OEM; that raises the possibility of the conversion remaining under warranty for its whole life.
The options that are available will suit many buyers' needs. When all of these attributes are combined, the Everyday is a strong contender in the lightweight minibus sector.
Facts and figures
Price: From £30,000
Engine: 2.3-litre, four-cylinder Renault dCI
Power: 96kW (130bhp) @3,500rpm
Torque: 229 lb ft (310Nm) @1,500rpm
Emissions: Euro 6 using EGR and SCR
Gearbox: Renault six-speed manual
Tyres: 225/65 R16
Length: 6.20m
Height: 2.55m
Width: 2.09m
Wheelbase: 4.33m
GVW: 3,500kg
UVW: 2,840kg
Fuel economy: 36mpg (expected)