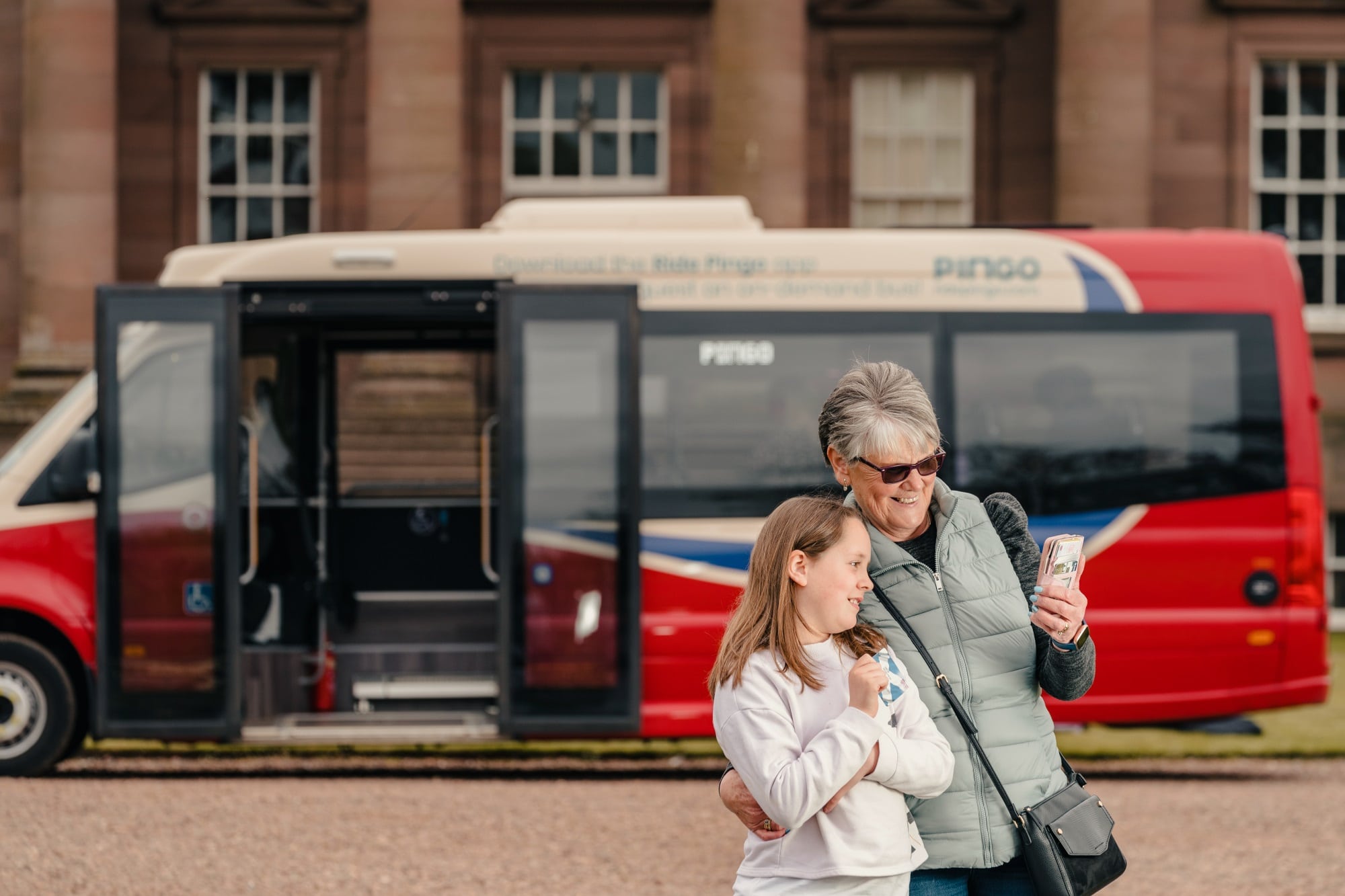 Borders Buses has launched Pingo, an app-based demand responsive transport product supported by Scottish Borders Council. It serves Berwickshire, including Cockburnspath, Coldstream, Gordon and St Abbs "and everywhere in between," and is intended to fill in where fixed-route bus provision is lacking.
Pingo charges a base fare of £2 plus 20p per mile, although each journey will cost £1 until 15 May as an introductory offer. Concessionary passes are also accepted, including those issued as part of the Young Persons' Free Travel Scheme for under-22s, which began on 31 January. Pingo operates seven days per week between 0700-2100hrs. 
Technology for Pingo has been provided by The Routing Company. Bookings are accepted up to seven days in advance. In addition to via the Ride Pingo app, they can also be made by phone. 
Says Borders Buses Operations Manager Claire Lark: "This is an exciting new offering designed to join up bus journeys, integrate with the existing transport network and provide bus travel where a bus service does not exist. 
"While we expect the service to be busy with a wide range of customers, we also expect it to be especially popular with young people, who now have access to free bus travel." Ms Lark adds that Pingo can be used to connect to Borders Buses' fixed-route services to locations including Berwick-upon-Tweed and Edinburgh. 
Adds Scottish Borders Council Principal Transport Officer Gordon Grant: "The face of bus is changing, and on-demand services offer a simple and easy way to make more rural communities accessible. The Pingo service delivers safe, convenient, reliable and tailored transport to members of the local community and we expect it to be a great alternative to the car."