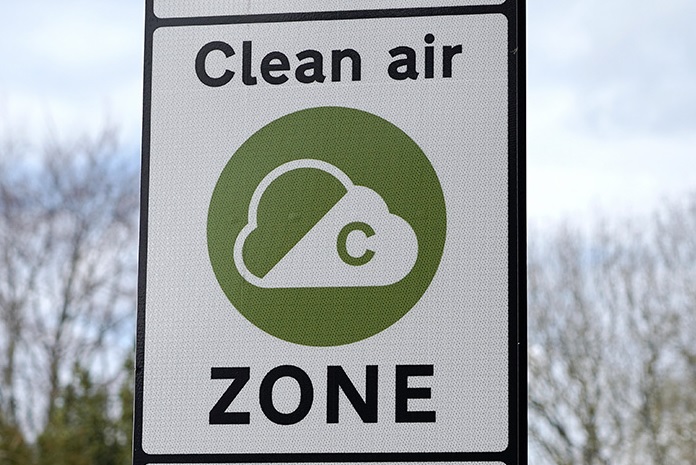 Mayor of Greater Manchester Andy Burnham has underlined his existing wish to see a Clean Air Zone (CAZ) in the city region that does not charge non-compliant vehicles but instead incentivises necessary vehicle upgrades. He made the comments as work continues to deliver a revised Clean Air Plan (CAP) for Greater Manchester.
In writing to Secretary of State for Environment, Food and Rural Affairs George Eustice, Mr Burnham and Greater Manchester Combined Authority (GMCA) portfolio lead for clean air Cllr Andrew Western have set out proposals for the overhauled CAP. It calls for a Category B non-charging CAZ that GMCA says will incentivise owners of non-compliant vehicles to upgrade them using funding already allocated by the government alongside "additional financial support."
Mr Burnham first outlined a desire to see charges for non-compliance removed from Greater Manchester CAZ plans shortly after the withdrawal of the first CAP in February. The revised proposals will be "investment led," says Mr Burnham, and deliver legal compliance with nitrogen dioxide levels by 2026.
The previous CAP would have seen a Category C charging CAZ introduced in Greater Manchester on 30 May. The Plan was withdrawn after widespread public and business outcry about plans for charges for non-compliance and pressures on the supply chain.
Mr Burnham is now calling on the government to work with GMCA to deliver the revised CAP. The Combined Authority says that funding to retrofit 973 non-compliant buses in the city region to meet Euro VI standards has been awarded and that 428 of those upgrades are complete. Money has also been provided towards 56 new buses.
Cllr Western cautions that while a non-charging approach "is the way forward," the revised proposals must be agreed by the government.