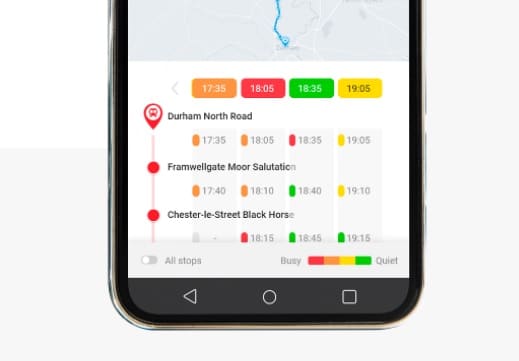 Big data company CitySwift has unveiled a new product designed to enable operators to predict the effect of service changes ahead of time.
The Simulations module, which the the company claims to represent an "industry-first", uses artificial intelligence to estimate and compare the cost, resource requirements, and predicted performance of network adjustments.
CitySwift says the new feature, part of the Evolve offering, will help operators and local authorities to know the impact of proposed changes.
Brian O'Rourke, CitySwift co-Founder and Chief Executive says: "At CitySwift, we have always spoken about how using high-quality data in the right way will
unlock efficient, reliable, and sustainable public transport networks of the future.
"We have spent years mastering historical performance analysis to deliver
data-enriched insights and trends, and optimisation capabilities to ensure
networks are making the most of their existing resources. The release of our
Simulations module takes public transport big data analysis to the next level:
predictions.
"Instead of looking backwards in the data, or optimising what is
already on the road, it's now possible to know the impact of changes ahead of
time. Private operators and public authorities can use CitySwift's technology to
make the most informed and confident decisions, knowing the impact on
resources, costs, and passengers.
"This is an exciting release for us as it marks our first step into future scenario planning, and we have big plans to supercharge bus networks with even more predictive insights."