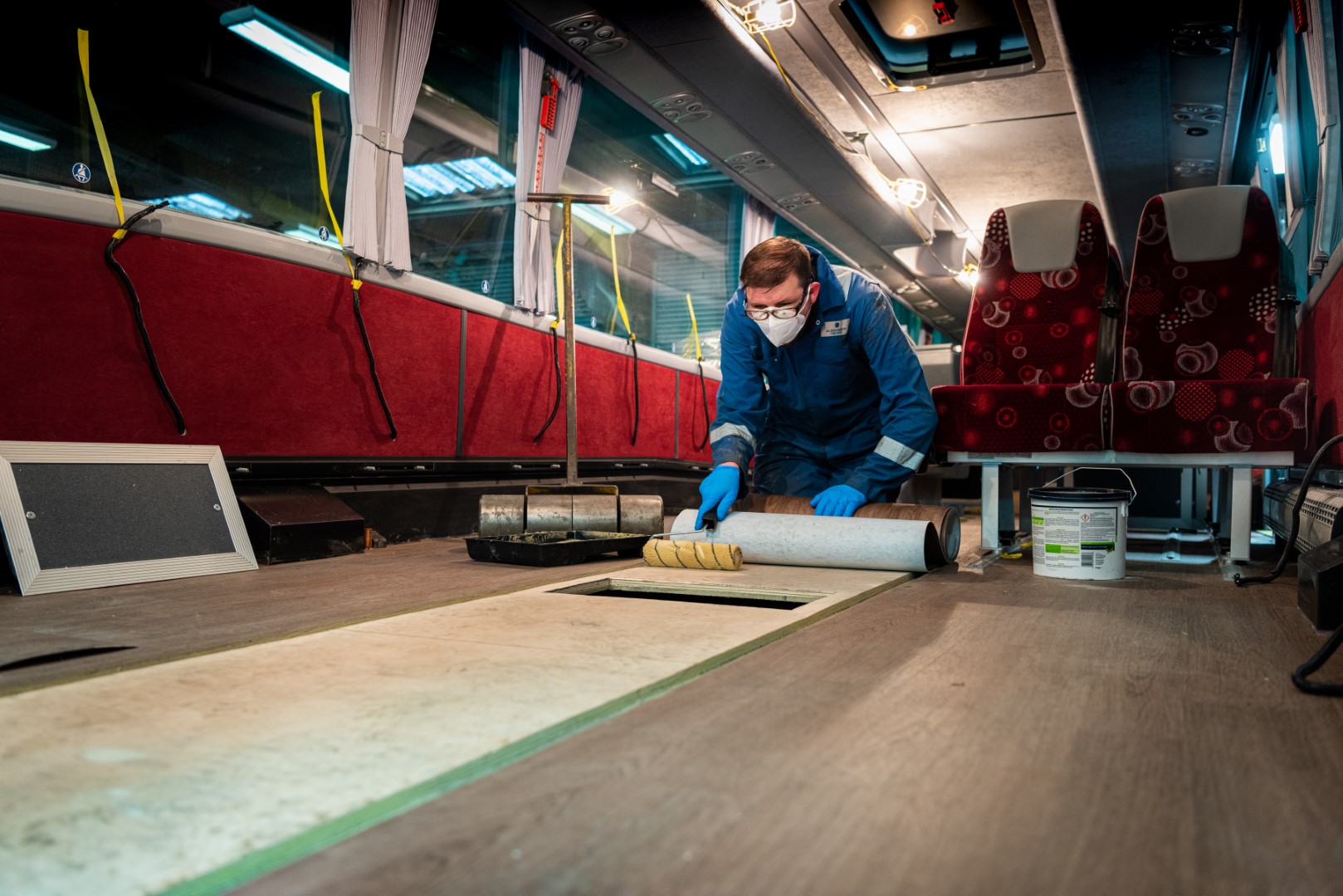 Interest in vehicle refurbishment is growing rapidly as operators look to lengthen the lives of their coach and bus fleets, Alexander Dennis has found.
The OEM says that an "unprecedented, extended period of inactivity" for many vehicles during the pandemic is allowing some companies to extend the length of time they plan on keeping those fleet members. Interest is also down to a delay in governments' support for new vehicles and some operators' desire to wait and see what happens with alternative energy sources before committing.
That is reflected in a major increase in refurbishment work throughput at Alexander Dennis sites in Harlow and Anston, the business continues. It is exploring further growth in refurbishment as part of its AD24 aftermarket provision. That sits alongside accident repair and conversion work, with the latter including tasks related to PSVAR compliance and the single-door conversion of previously centre-exit buses.
Alexander Dennis Customer Service Director Ian Wallace says that refurbishment comes with "multiple benefits," the most obvious of which is cost-effectiveness. However, overhaul needs grow on older vehicles, both for quality control for customer experience and for regulation requirements, he adds.
AD24 says it can tailor a refurbishment plan to an individual vehicle. It adds that the most common work carried out is panel repair and replacement, localised floor rectification, repairs to seats and interior lighting, and changes to the cab area for driver protection.
Continues Mr Wallace: "Ultimately a refurbishment is a facelift for a vehicle to give it a second life, or in some cases, a third life. We can rid it of historic damage, and a large part of the refurbishment process is cleaning." Combined, that attention can take the vehicle back to as-new condition as far as passengers are concerned, he adds.
Any make and model of coach or bus falls under AD24 conversion, refurbishment and repair scope, the business says, bullishly describing its technicians as "the most highly skilled in the industry."