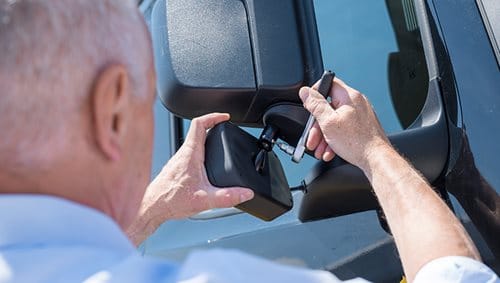 Continental says pedestrians and cyclists can be "reliably detected" by its new radar-based turn assist system, RightViu, helping to prevent serious and fatal accidents.
The solution arrives as part of the supplier's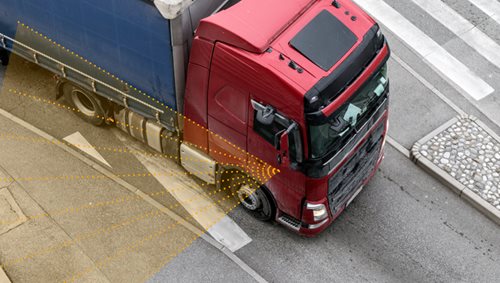 'Vision Zero' strategy, which aims to use driver assistance systems and improved technology to end road accidents.
RightViu, which is installed on the mount of the vehicle mirror, monitors an area 4m to the side of a vehicle and up to 14m behind and in front. If a vulnerable road user (such as a cyclist) is within the coverage area, the driver is given both audio and visual warnings.
By using radar instead of camera-based or ultrasound-based technology, Head of Aftermarket Products for Special Vehicles at Continental Georg Kliewer says the sensor system knows to distinguish the presence of a cyclist or pedestrian from other objects.
There are no visual displays as standard, which the company says helps to reduce drivers being overloaded, but it can provide them if requested.
The system uses the existing controller area network (CAN bus) in the vehicle, to avoid the laying of additional cables. Continental says the only requirement is that the radar must be installed at a height of 2m to ensure it has the correct detection range.
"Increasing the safety of vulnerable cyclists and pedestrians is an important social responsibility," says Continental's Head of Commercial Vehicles and Services Business Unit Gilles Mabire. "Accidents caused by turning coaches, buses or trucks are particularly in focus because they are often serious. We at Continental are fully aware of our responsibility, in line with our Vision Zero strategy, and are therefore bringing a sophisticated system onto the market with our radar-based solution."
A solution for light commercial vehicles is also being developed.