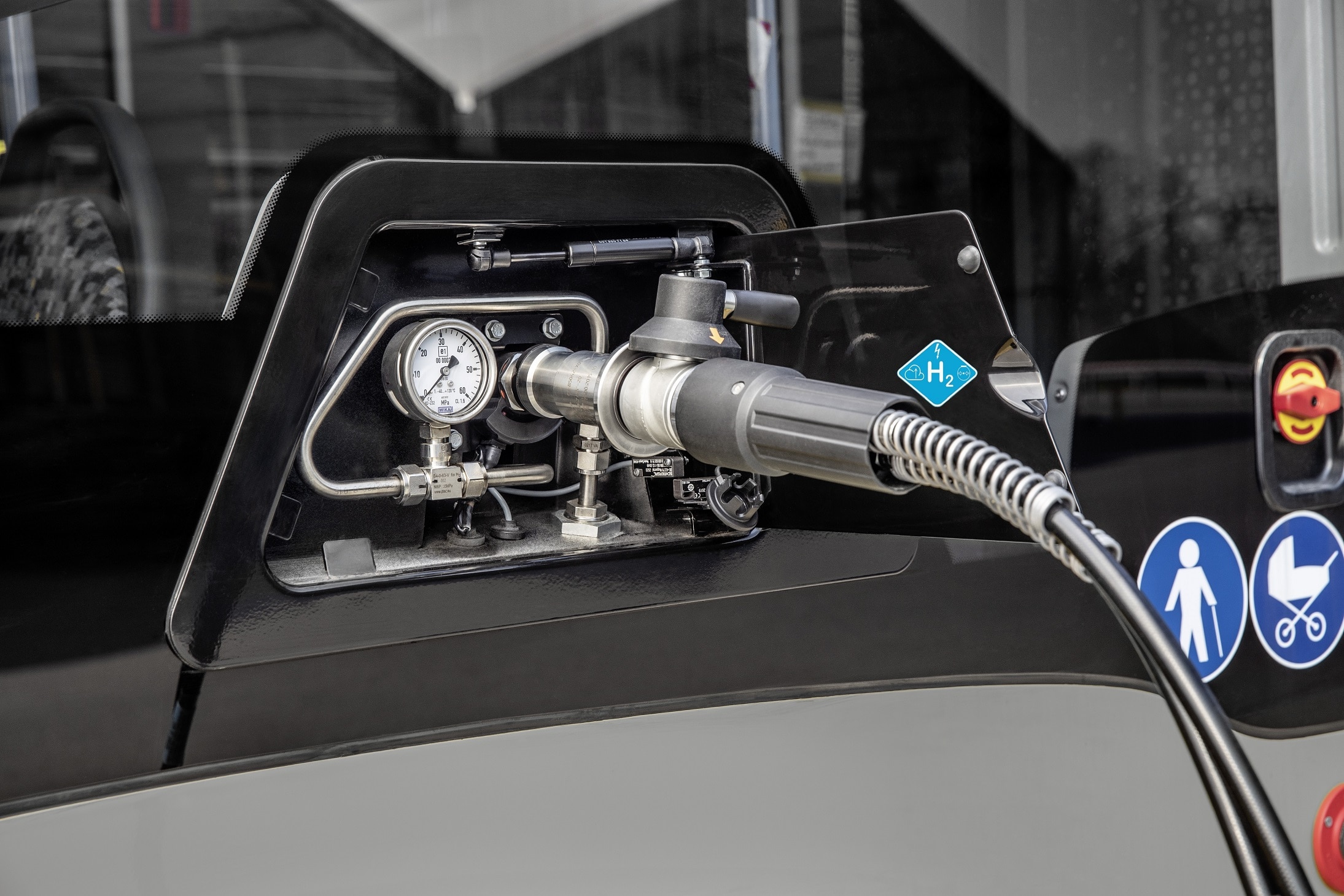 Daimler Buses will offer zero-emission touring coaches from the end of the 2020s, Chairman of the Management Board Till Oberwörder has revealed.
Hydrogen fuel cell-electric power will be "an important option" in that segment, but Mr Oberwörder adds that the OEM "is pursuing a dual strategy" across the electrification of its range, where battery-electric is already prominent in bus. Such an approach is required to offer zero-emission solutions across the industry, Daimler Buses notes.
However, Mr Oberwörder believes that in long-distance coach applications, hydrogen will be prominent. That is thanks to the short refuelling times and the longer ranges that are required there. The transition away from diesel in coaches will start when Daimler Buses debuts a zero-emission, low-height model to suit interurban duties "from 2025."
Mr Oberwörder was speaking at an event to highlight Daimler Buses' existing and pending work in the zero-emission sphere. Its eCitaro battery-electric bus has proved successful, and he notes that the travelling environment enhancement delivered by the removal of an internal combustion engine has proved attractive to passengers and drivers alike.
Pursuit of a dual battery- and hydrogen fuel cell-electric strategy is being undertaken as part of work by Daimler Truck, of which Daimler Buses is part. In 2021, Daimler Truck formalised a joint venture with Volvo Group to form Cellcentric, which will develop, produce and commercialise hydrogen fuel cell systems for heavy vehicles.
Meanwhile, during the same year, those two OEMs also partnered with Traton – parent of MAN and Scania – on a non-binding agreement to deliver at least 1,700 'green energy' charging points across Europe that will specifically include battery-electric coaches in their scope.