The crisis that created extensive delays for outbound coach traffic at the Port of Dover over the first weekend of April will lead to change in how operators plan overseas work at peak times for the gateway, one business impacted by the debacle has predicted.
Grange Travel Commercial Director Ruth Honey saw many of the Gravesend firm's vehicles stuck at Dover over that period. She says that with changes to how UK passports are checked when entering the EU, it is difficult to see a long-term solution to the delays at times of heavy coach traffic.
Ms Honey has also warned that with the coming of the European Union Entry/Exit Scheme (EES) – expected at the end of 2023 – the position will become tricker still. Biometric data and a facial scan will be collected by EES. "I am absolutely certain that will make things even worse," she continues.
"My opinion is that the delays seen during early April are the results of Brexit, and I do not see any way of fixing that." Ms Honey points to the need for French border staff to make more stringent passport checks as the primary current difficulty. But of equal worry to her and others is the impact that the widespread poor publicity generated in early April is already having.
For Grange Travel's departures over those days, most lost a day's skiing as a result of the holdups. When the scale of the unfolding delays became apparent, the operator quickly made plans to relieve affected drivers. It sent staff to locations such as Lille and Boulogne to swap. That experience will factor into future planning, Ms Honey says.
Grange expects to use two double-driver crews for future continental ski departures. One pairing will take the coach from its start point in the UK to a location in France such as Reims. From there, a second pair of drivers will take over under plans quickly developed by the operator. Such a cost will be passed on, although the business is fortunate that expenses accrued earlier in April can largely be recovered via insurance.
Risks to coach reputation loom large after Dover delays
In addition to the practical implications of delays at Dover, the risk of reputational damage for the coach sector has been highlighted. Amid sometimes-hyperbolic mainstream media coverage of the events over the weekend of 1-2 April, one school leader from South Wales said that its group will fly in the future.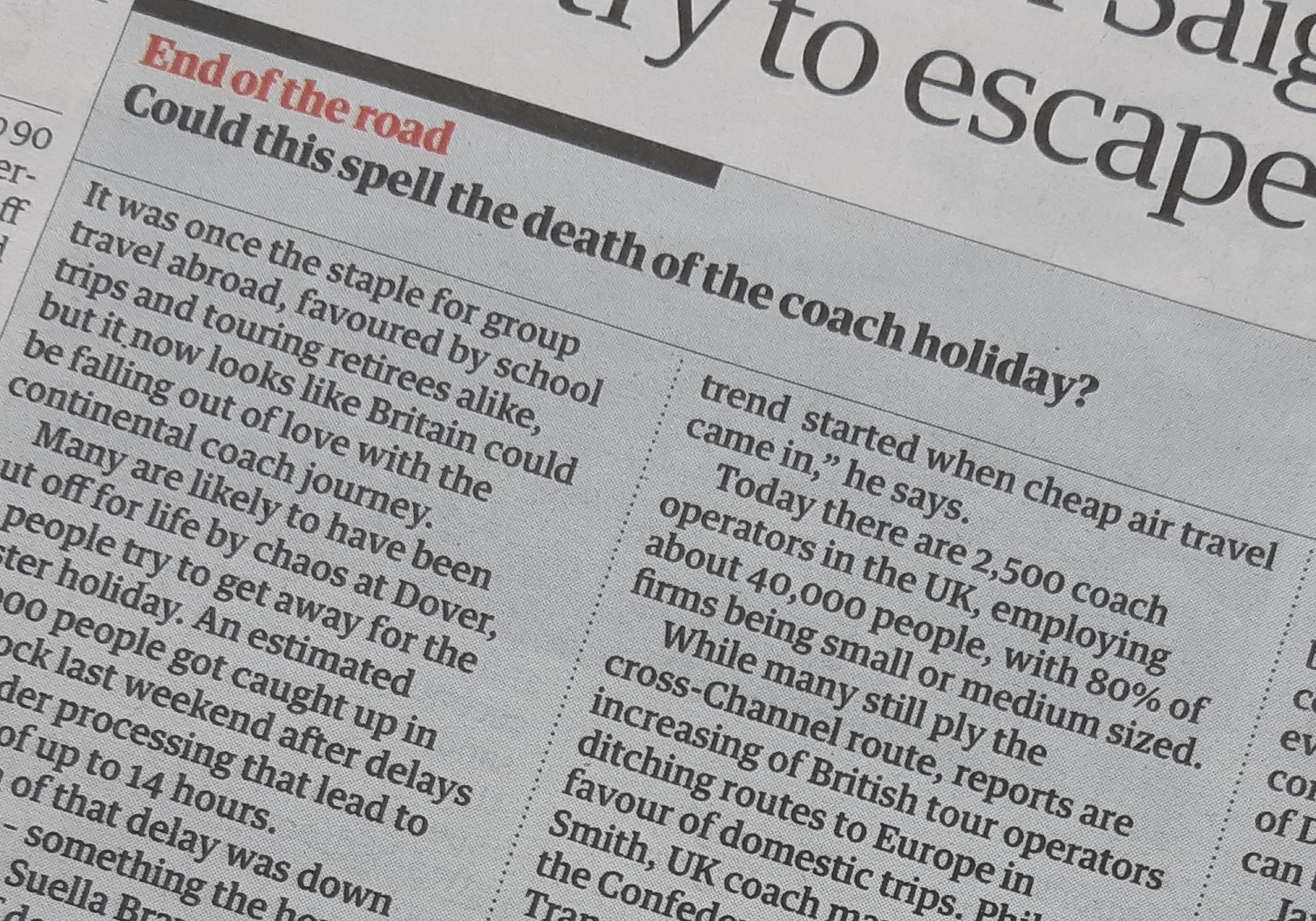 It was quickly pointed out that such utterances are easily made in the heat of a difficult situation, but some media stories have been unhelpful. A headline in The Guardian of 8 April even questioned whether the Dover delays could spell "the end of the coach holiday," despite the associated article noting the ongoing popularity of staycations.
Masons Minibus and Coach Hire Director Candice Mason believes that the events of early April "have done nothing to enhance the reputation of coaches."
She quickly wrote to members of the Transport Committee and representatives of ferry carriers to highlight the scale of the problem and its potential fallout. That effort quickly bore fruit; Port of Dover Chief Executive Doug Bannister called Mrs Mason to discuss the matter. The port quickly introduced measures to mitigate a possible rerun of the delays over Easter.
Finger-pointing at industry was inaccurate, says operator
Before those steps were taken, Mrs Mason – like Ms Honey – said she was "extremely concerned" that severe delays will again manifest themselves at Dover on future peak weekends.
A further point of hers relates to reports that increased coach numbers over one of the year's busiest periods for departures were to blame. "That comment was particularly damaging to our industry," Mrs Mason says. "It suggests that we were at fault, because it inferred that coaches were turning up at short notice."
Any increase in overall numbers is due to the well-publicised actions of Eurotunnel towards coaches in 2022, but even then, "it is not possible to turn up for a crossing in peak season without a reservation," she continues.
While there is an acceptance in the industry that changes post-Brexit altered how passports are checked at the French border, Mrs Mason says that better efforts must be made to ensure the frontier is fully staffed at peaks. She says that at times over the weekend of 1-2 April, there were as few as two officials present.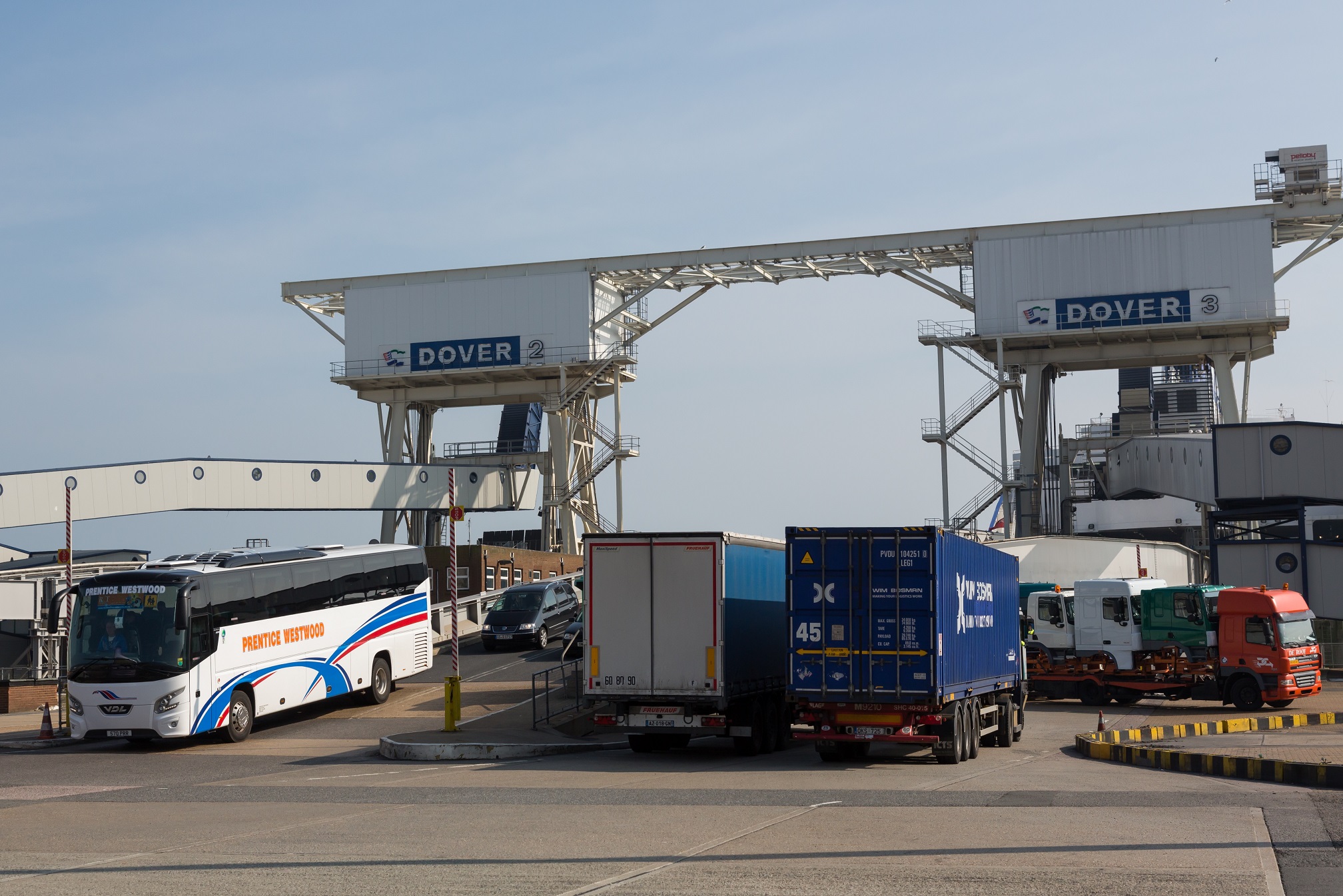 In its action plan for the Easter weekend, the Port of Dover noted that "a full complement" of French officials would be present. However, Ms Honey has questioned whether in the long term it can be reasonably expected that France will pay more than lip service to helping solve a problem that exists entirely on British soil.
A glimmer of hope to cure delays at Dover?
While events at Dover are a blow to overseas coach tourism, it appears that the ramifications are being taken seriously. Trade bodies representing the sector quickly and robustly highlighted the need for urgent action.
It was partially in view of such efforts that the Port of Dover worked with ferry carriers to develop contingency plans for Easter. It is understood that a commitment has been given by Dover to resolve the delays, although how long that will take is unclear. Most notably, a suggestion has been aired that the government acknowledges passport checks at the port must be streamlined.
The coach industry as a whole must now hope that such aspirations come good.