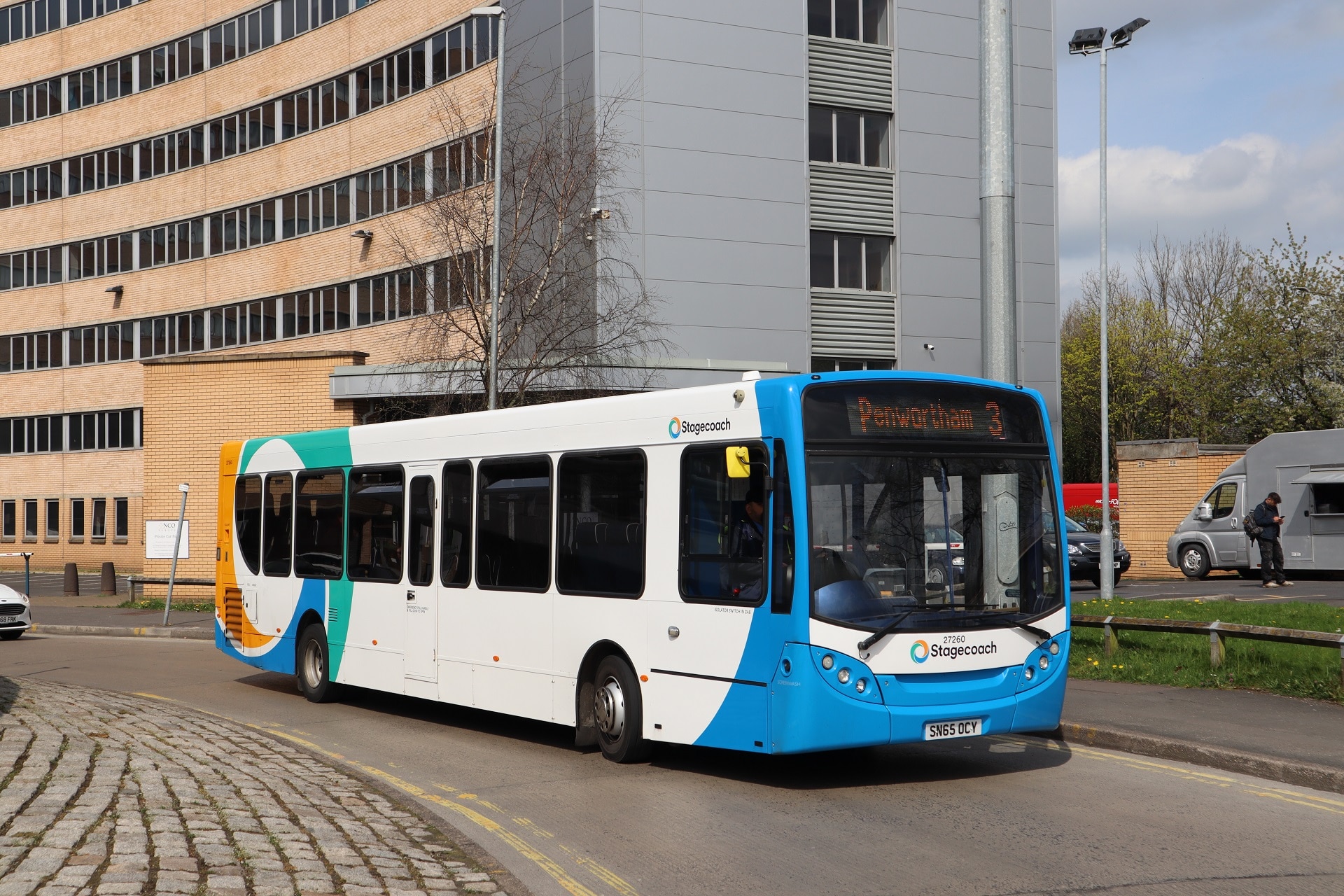 Stagecoach suitor DWS Infrastructure, through its Inframobility UK Bidco subsidiary, has upped the ante in its bid to complete the purchase of the Scottish transport group by reducing the minimal level of acceptance required to satisfy the acceptance condition its bid document from 75% to 50% plus one share.
The lower minimal level of acceptance includes the 93.7m shares in Stagecoach already owned by Inframobility UK Bidco. That business has additionally secured an irrevocable undertaking to accept its offer from Stagecoach co-founder Dame Ann Gloag in respect of a further 57.7m shares. Together those represent approximately 27.42% of Stagecoach's issued ordinary share capital.
Over two weeks remain until the deadline for Stagecoach shareholders to confirm their acceptance of the bid, which is 1300hrs on Saturday 21 May.
DWS Head of Infrastructure Hamish Mackenzie says that by lowering the acceptance threshold, the would-be purchaser is "demonstrating its commitment to the acquisition of Stagecoach and providing further assurance to Stagecoach's shareholders."
Mr Mackenzie adds: "As we look ahead, DWS Infrastructure will provide the substantial capital investment and long-term perspective needed to unlock value and capture the significant growth opportunities presented by increase public and private investment in the UK coach and bus sector."
Stagecoach's board has recommended to shareholders that they accept the offer made by Inframobility UK Bidco, much to the annoyance of National Express. National Express earlier saw its offer for the Perth-based group receive the same treatment, but that recommendation was rescinded following the rival DWS approach. National Express claims that the DWS offer "materially undervalues" Stagecoach.
Stagecoach Chair Ray O'Toole says that the DWS position "represents a superior offer for Stagecoach shareholders."
If the DWS offer is accepted, Stagecoach shareholders will receive 105p in cash per share. DWS has already confirmed that it will retain Stagecoach Chief Executive Martin Griffiths, Finance Director Ross Paterson and UK Managing Director Carla Stockton-Jones. Other employees will be provided with "greater certainty over the future," the would-be purchaser adds.