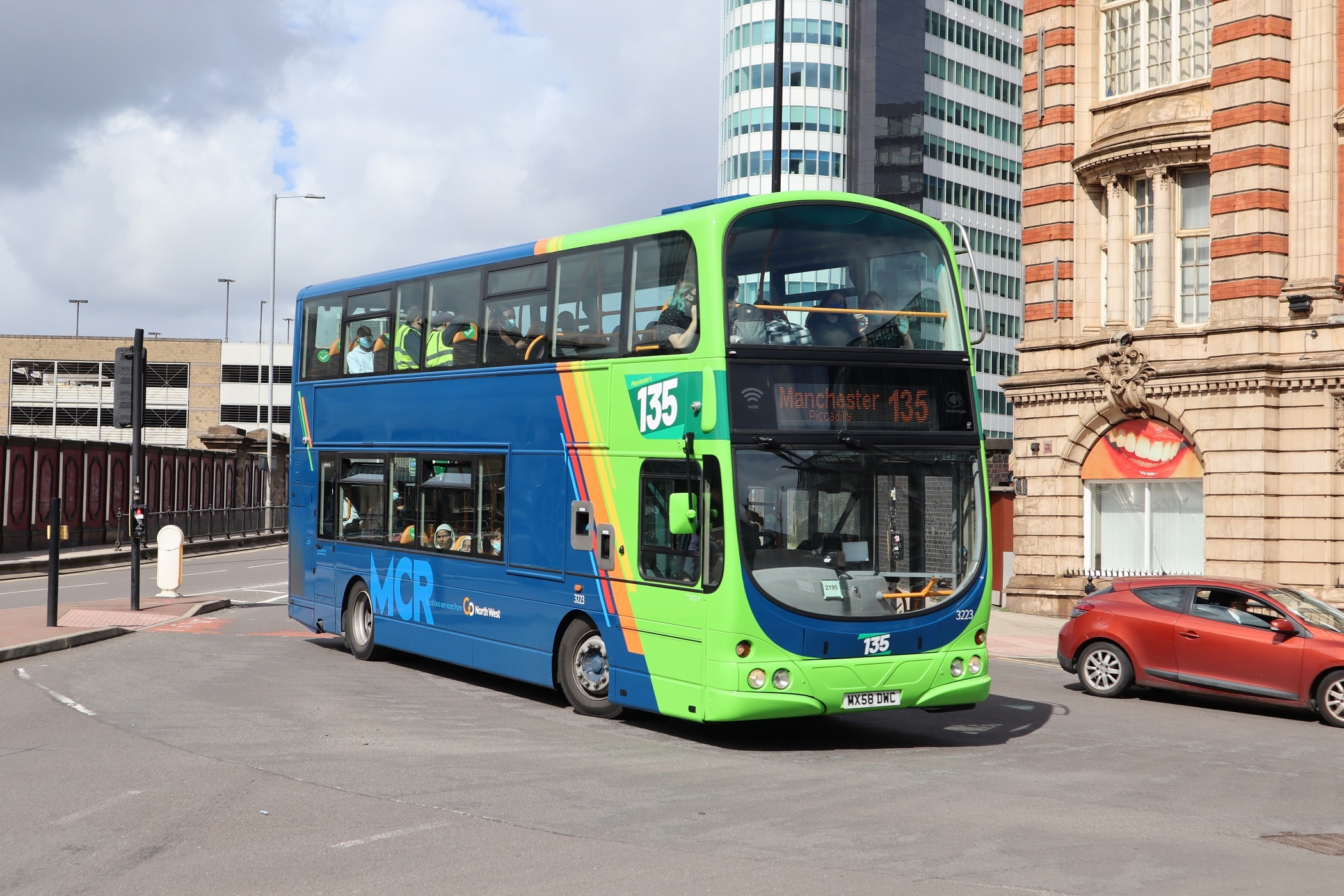 The bus industry in England outside London will "inevitably" see adjustments to service provision after the Bus Recovery Grant (BRG) Extension support mechanism comes to an end on 4 October, the Transport Select Committee was told on 8 June as its inquiry into the National Bus Strategy (NBS) for England one year on continued. 
But while contraction of some services is inevitable, work in partnership with local authorities (LAs) will give scope for longer-term growth of others, Committee members heard. The fostering of such collaboration via Bus Service Improvement Plan (BSIP) preparation has been a positive, but sector representatives highlighted that there remains much to do to stabilise the industry.
Feedback on unfunded BSIP submissions still not provided by DfT

Areas that did not see their BSIPs funded now require a degree of expectation management, Transdev Blazefield Commercial Director Paul Turner says. He notes that anticipation was raised for widespread improvements, but in those locations they will take much longer to be delivered. 
Feedback from the Department for Transport on why those BSIPs are unfunded is still awaited, the Committee heard. That issue also was raised by LA representatives at an earlier hearing and it is something that should be addressed urgently for plans in those areas to otherwise progress, MPs were told. 
The Go-Ahead Group Managing Director UK Regional Bus Martin Dean notes that confusion exists around why some "pretty good" BSIPs have received no funding. In some such instances where operators and LAs already work in close partnership, money coming available could push existing work on significantly, Arriva Commercial and Marketing Director UK Bus Alistair Hands adds. 
Enhanced Partnership mechanism 'is useful', Committee told
Mr Hands also told the Committee that progress is nevertheless being made with the Enhanced Partnership (EP) work required by the NBS. The EP framework "is useful," he continues, but where no BSIP money has been allocated, those EPs are so far "relatively benign instruments." 
Formalisation of EPs where no BSIP funding is in place is still worthwhile, Mr Dean adds. Government messaging that BSIPs and EPs must be developed if an LA wants money towards bus services has been received. Mr Hands notes that there is potential to "port across" BSIP-related developments from one area to another, potentially spreading the benefit of money that has been allocated. 
The end later this year of BRG Extension support generated significant discussion. Recovery of demand in the meantime is at the centre of the service levels that will be provided from October. That represents is a mixed landscape so far, the witnesses agree. 
Notably, Mr Turner revealed that in East Lancashire, Transdev Blazefield recently saw the number of farepayers move ahead of 2019 volumes by 1%. But like Arriva and Go-Ahead, concessionary numbers there remain well down. However, analysis of the latter users' usage has presented interesting data. 95% of concessionary travellers from before have been carried, but they have only made 70% of the journeys. 
When changes to demand are considered, Mr Dean says the regrettable upshot is that some services "are just not commercial anymore." That is the case in the North East, where Go North East is to trim the timetables of, or withdraw entirely, a number of routes despite the area having been allocated an indicative £163.5m of BSIP money. 
When questioned on those plans by Graeme Morris, MP for Easington, Mr Dean cautioned that BSIP funding cannot be used to 'prop up' existing commercial services. He rebutted a question from Christian Wakeford MP asking whether operators may have manipulated passenger figures to justify withdrawals. 
BSOG reform key
to future zero-emission transition

Committee members also asked witnesses about the further transition to zero-emission. More Zero Emission Bus Regional Areas money is key to that, they agree, the industry representatives agree. 
But BSOG reform is also a significant factor, Mr Dean says. Go-Ahead welcomed the introduction of a 22p per kilometre zero-emission incentive from 1 April, but he adds that the industry "has been waiting for quite a long time" for the promised consultation on overhaul of the grant. 
Such work is "a key issue" for operators and their customers, and publication of the consultation is needed as soon as possible. Depending on the proposals, the business case for zero-emission buses could shift significantly – although Mr Dean notes that work towards modal shift could have the same effect, if carrots such as urban road space management are put in place.
Watch the full Transport Select Committee session here.