Potential delays to coaches at channel ports caused by the pending EU Entry/Exit System (EES) have been highlighted by RHA. The trade body's criticism came after further slippage to implementation left EES looking likely to be introduced "by the end of 2023."
EES is an automated registration of travellers from non-EU/Schengen area countries each time they cross an external EU border into or out of a member state other than Cyprus and Ireland, or a non-EU country that is part of the Schengen area.
It will register various details about non-EU/Schengen nationals, with an expectation that the process will involve fingerprints and facial images being taken the first time they cross. EES will be used to ensure compliance with rules on entry and permitted length of stays in Schengen countries.
The system will be in operation at the Port of Dover and the Eurotunnel terminal at Folkestone, among other locations. Concern has already been raised that it will elongate processing times for all vehicles, including coaches, during busy periods.
'Practical trial with a coach' called for by RHA
Trade body RHA has invited EU officials to what it describes as "a practical trial with a coach" of EES to explore how the system "would work in a real-world scenario – and identify where it would need to improve to keep vehicles moving quickly."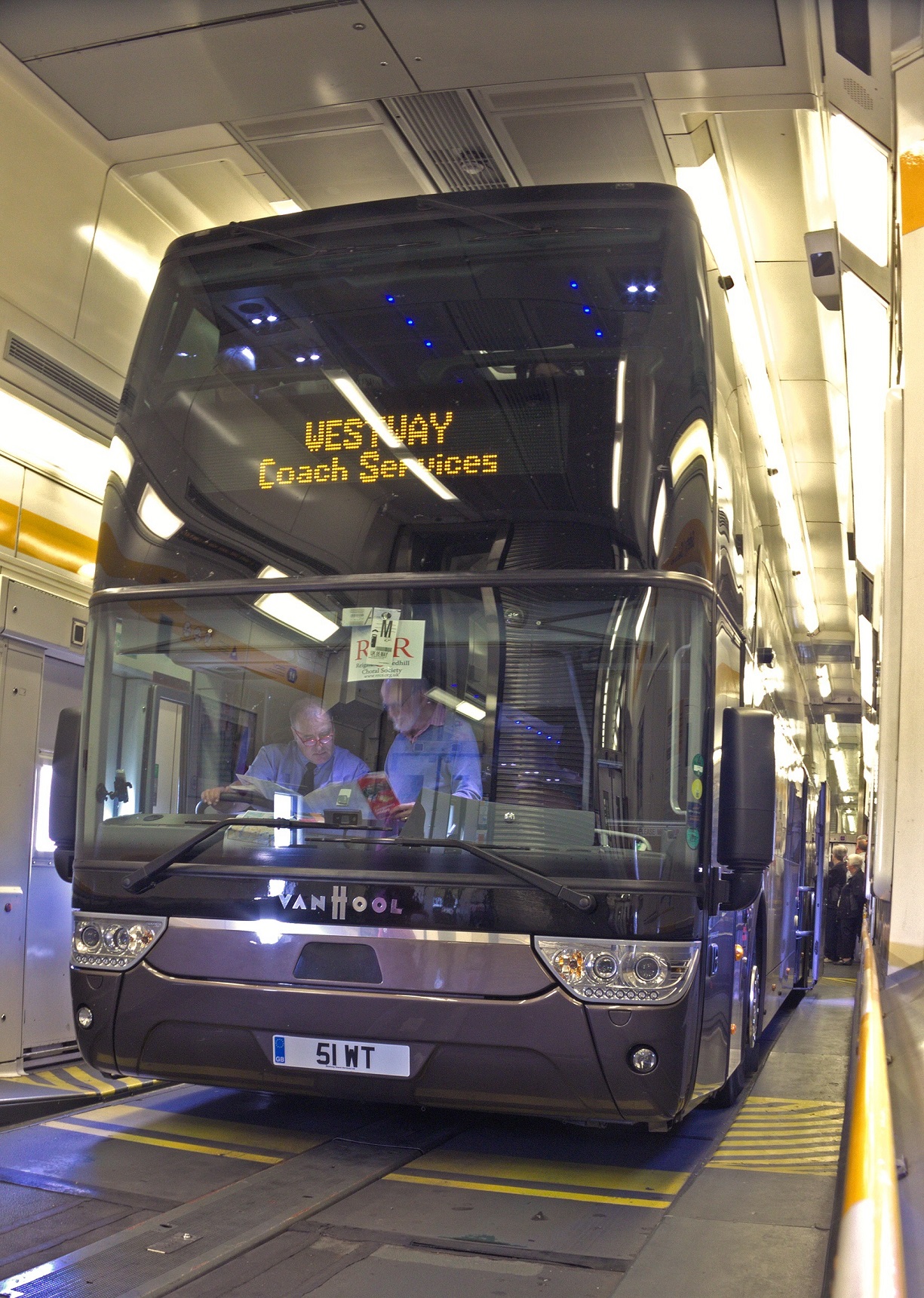 RHA Managing Director Richard Smith says that EES is designed with airport applications in mind and that it is impractical in its current form for processing coach passengers.
Mr Smith adds that border delays "could put holidaymakers off from coach travel, which would be a bitter blow for our members who rely on overseas trips for their business."
The system was originally scheduled for rollout in 2022. It was then delayed to May of this year before the latest postponement. Difficulties at contractors have been cited as the reason for the latest slippage.
EES will sit alongside the European Travel Information and Authorisation System (ETIAS), which is scheduled to be in operation by November.
ETIAS will apply to non-EU/Schengen citizens that do not require a visa to enter EU countries, with the exception of Ireland, and the four non-EU Schengen countries. It will require an application to be made online and has been likened to the Electronic System for Travel Authorisation in the United States.
The potential impact on coaches of both EES and ETIAS was highlighted in May 2022 by Eurotunnel. It limited the number of coaches carried at that point in a move that attracted widespread criticism, but the carrier warned that further strengthening of that policy could follow the introduction of both systems.
Potential for still further delay to EU Entry/Exit System
While late 2023 now looks likely for the introduction of EES, constituency casework filed in the House of Commons library on 17 January notes that implementation plans are still being worked on by the EU and countries involved in operating the system. "It is possible that there could be further delays," the document states.
"The European Commission has said that is looking at introducing the system in a gradual and flexible way to avoid long waiting times at certain border crossings."
Alongside its offer of a practical coach trial of EES, RHA has welcomed the further delay to the system's introduction. The trade body says that "issues with the practical operation of the scheme, including the infrastructure required, would not have been overcome by May." It has also aired concerns over how operators will be familiarised with how EES works.
"This extra time to get it up and running effectively must be used wisely. We are keen to work with the EU, Border Force, trade bodies and other stakeholders on making the new processes work efficiently for coachloads of passengers crossing the channel," adds Mr Smith.