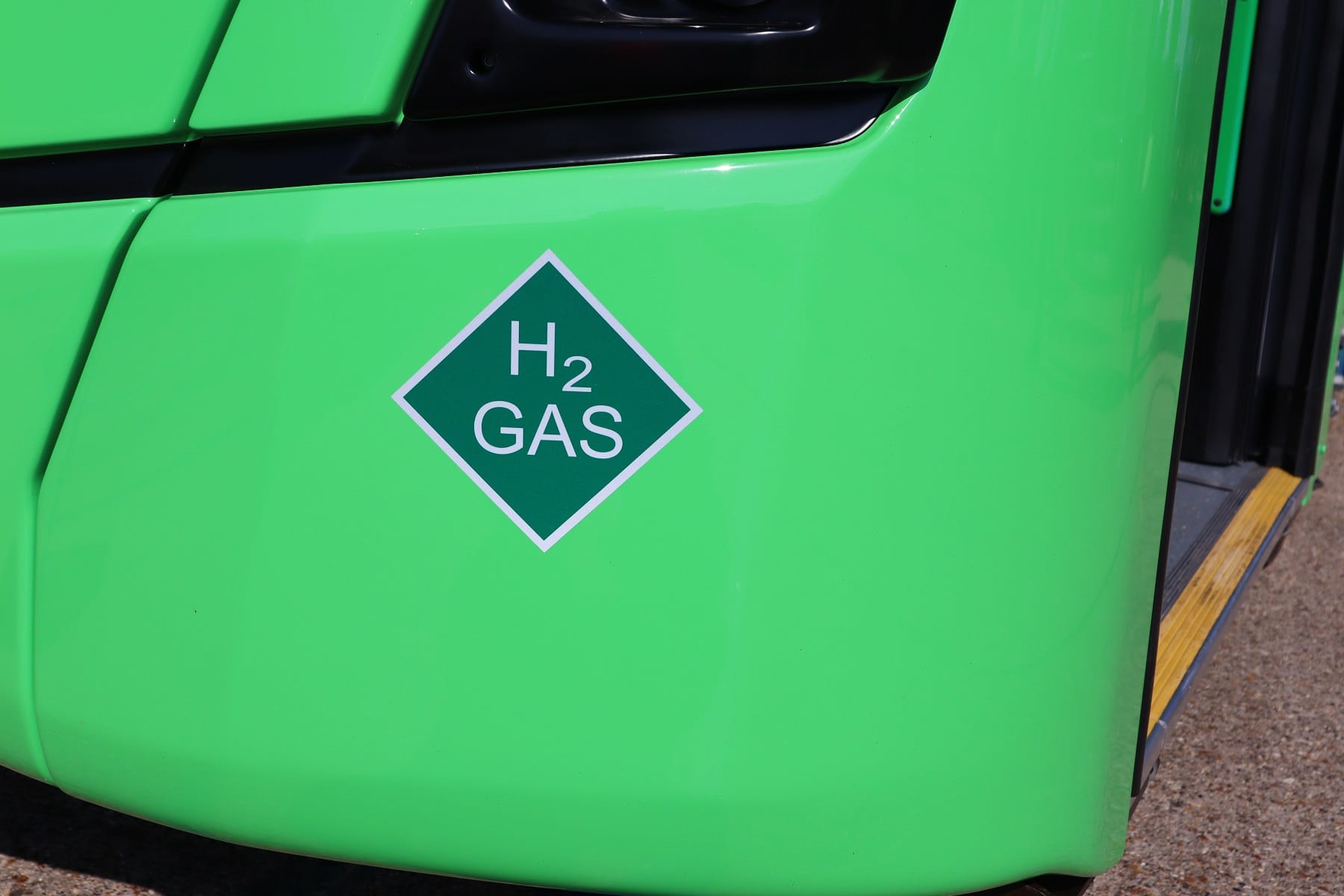 The Go-Ahead Group has agreed a deal for Air Products to supply liquid hydrogen for the 20 confirmed GB Kite Hydroliner single-deckers that are on order for Metrobus, but its negotiations with Wrightbus over a potential 34 further hydrogen fuel cell-electric buses remain ongoing.
Delivery of the initial 20 buses will be in June 2022. They will be subject to a 15-year fuel supply deal between Go-Ahead and Air Products. It is intended that the hydrogen they consume will meet or exceed UK government standards on sustainable fuel for public transport. The element will be stored in liquid form at Metrobus's Crawley depot before being converted to gas when on the buses.
The GB Kite Hydroliners already on order represent Go-Ahead's first foray into hydrogen, although it is already the UK's largest operator of battery-electric buses. If the order for a further 34 proceeds, then the 54 combined vehicles will represent Europe's largest fleet of local hydrogen buses deployed to date.
Brighton and Hove and Metrobus Managing Director Ed Wills says that the operator "went through a rigorous process before selecting Air Products as our supplier." Mr Wills adds that Air Products' experience in the hydrogen field impressed him, as did "the assurance that it would be ready to begin supplying us at volume from day one."
The supplier has already been involved with over 13 million hydrogen vehicle fills globally, says Air Products UK Hydrogen for Mobility Director Manish Patel. He adds that the business has been involved in the delivery of "reliable end-to-end hydrogen solutions" for 60 years.
"Our innovative and unique solutions will provide Metrobus with the infrastructure to not only fuel its initial fleet but allow for rapid expansion without additional footprint or cost," says Mr Patel.
Adds Go-Ahead Group Chief Executive Christian Schreyer: "This is our first hydrogen supply deal, and it represents a milestone in our plans to transition Go-Ahead's entire fleet of buses to zero-emission.
"We are delighted to be working with Air Products and Wrightbus. This is an example of what can be achieved through a mixture of public and private funding, and of co-operation between different environmentally responsible partners."
Wrightbus promises a range of up to 640 miles for the GB Kite Hydroliner. In announcing the order for 20 such buses, Go-Ahead said that planned intensive vehicle utilisation and challenging terrain had influenced its decision to choose hydrogen as a power source.