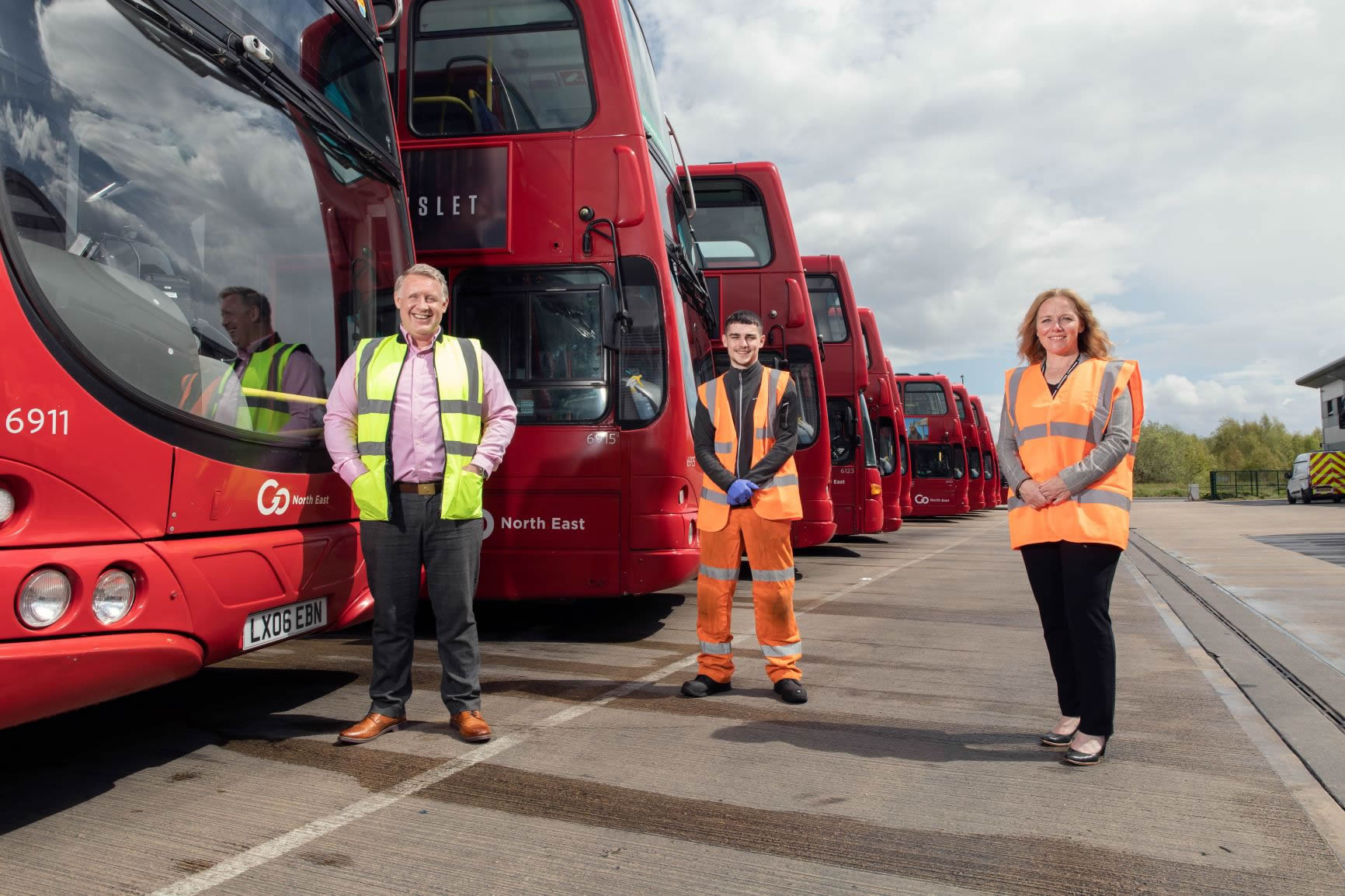 Go North East is working with Gateshead College to hunt down new apprentice engineers to bolster its team.
Eight successful applicants will complete a four-year apprenticeship, which includes one day a week training at Gateshead College's Skills Academy for Automotive, Engineering, Manufacturing and Logistics.
The operator has worked closely with the College to develop a programme specifically tailored to develop future transport engineers, and as such says it has seen the quality of its apprentices increase in recent years.
Candidates are sharpened through a series of tests which determine aptitude, dexterity, and skills such as time management and team building.
At the end of the course applicants will leave as qualified engineers and be offered full-time jobs with Go North East.
Go North East Engineering Director Colin Barnes, who trained at Gateshead College himself, says the sector is facing a skills shortage and that apprentices are necessary to futureproofing the workforce.
"The apprenticeship is integral to our future success and empowers us to train fresh talent that will strengthen our sustainability and help to develop our position in new markets such as electric buses and hybrid technology," Colin says. "Since working with Gateshead College, the calibre of applicants has hugely improved. We're very impressed with the quality of apprentices we've interviewed over the last few years who have or are going to progress into skilled technicians with strong career prospects.
"The college really understands our business, and our growth journey, as well as the wider transportation sector which really helps. If applicants are willing to get their heads down and hands dirty, then this apprenticeship is the perfect opportunity for them to become fully qualified engineers with one of the region's biggest bus companies."
Those looking to apply for the apprenticeship can do so by heading to the Gateshead College website. Applications close May 31.