Shared mobility service Zeelo has announced the launch of its Gold operator partner scheme, which it is describing as the "next natural step in the Zeelo operator relationship".
Operators can already partner with Zeelo to bring enhanced opportunities. Progressing to the Gold scheme member will, Zeelo says, unlock more exclusive work within their region and foster growth.
Gold membership will also include free access to the separate Zeeride operator platform, which includes rider booking and driver apps, tracking technology, operator management tools and exclusive access to new features. Zeeride can be used on existing home-to-school work, corporate shuttles and leisure work or to win more businesss directly.
Through the Gold scheme operators also stand to benefit from referral fees, marketing and sales assets, and a Zeelo support package to help with the transition to electric vehicles.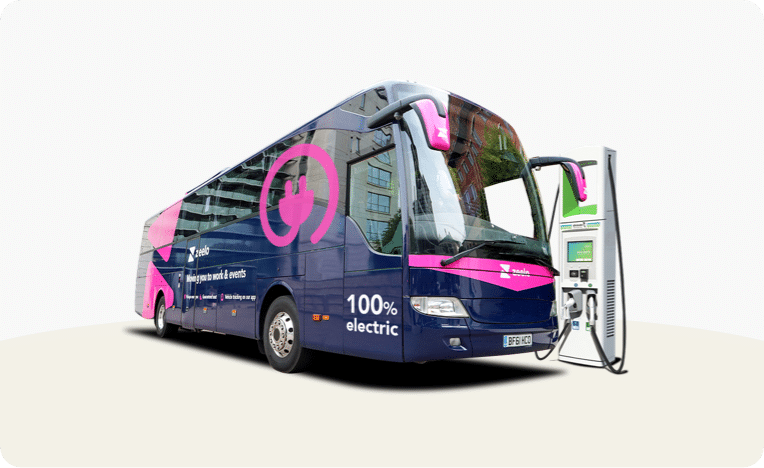 "It's something we're very excited about and is the natural next step in the journey with operators," says Zeelo Head of Operations George Grundy. "Zeelo's success is down to two things: The first, our world leading technology and customer service. The second, and most important, is the relationship with our operator partners. The Gold operator partner scheme is a chance to reward more operators and to continue to grow together."
Ratho Coaches has worked with Zeelo since 2019 and approached the supplier in 2020 following a downturn of work brought on by the pandemic.
"I approached Zeelo about the possibility of providing COVID-safe staff transport services to businesses in our area," says General Operations Manager at Ratho Coaches Peter Harris. "From there, our partnership has gone from strength to strength, working on different projects. Opportunities have become available, providing our team with work that we may not alone have been able to access. We're excited at the prospect of becoming a Gold partner."
Zeelo is inviting all operators to apply to the new scheme. "Operators that currently sign up to Zeelo will be blue partners with continued access to potential work and growth opportunities," adds Mr Grundy. "The Gold scheme is the next step; operators that apply and meet the required service-level agreements, providing certainty on combined opportunities, will not only benefit from long term allocation of work in their region to improve fleet utilisation, but also enhanced payment benefits in return for agreed and transparent rates."
Operators can apply through the Zeelo website or contact Mr Grundy directly at George@zeelo.co