The return of home-to-school transport in England has gone more smoothly than might have been expected. That is the experience of two operators that are heavily involved in the sector.
Both Yellow Buses of Bournemouth and Sittingbourne-based Chalkwell have unsurprisingly reported that key to a successful restart has been the provision of additional vehicle capacity. Each operator has tapped into spare resources in their respective coach fleets to help with that.
Planning has also been key, says Yellow Buses Managing Director David Squire. The distribution of additional Department for Education (DfE) funding was finalised late in the day, but that did not create much difficulty thanks to the operator's schedule for ramping up its public network. It did that in two stages, which fitted well with the reintroduction of home-to school services.
LAs' contribution important to additional home-to-school transport
Yellow Buses benefitted from staff at Bournemouth, Christchurch and Poole Council being well-versed in where pupil and student flows already existed. Schools it serves also returned in a phased manner. That was helpful, says Mr Squire.
The communication of arrangements to parents by schools has proved to be somewhat haphazard, he continues. But in some cases, children now receive a better service than before. As an example, pre pandemic, some would wait for a bus at Bournemouth railway station. Now, the duplicate waits for them.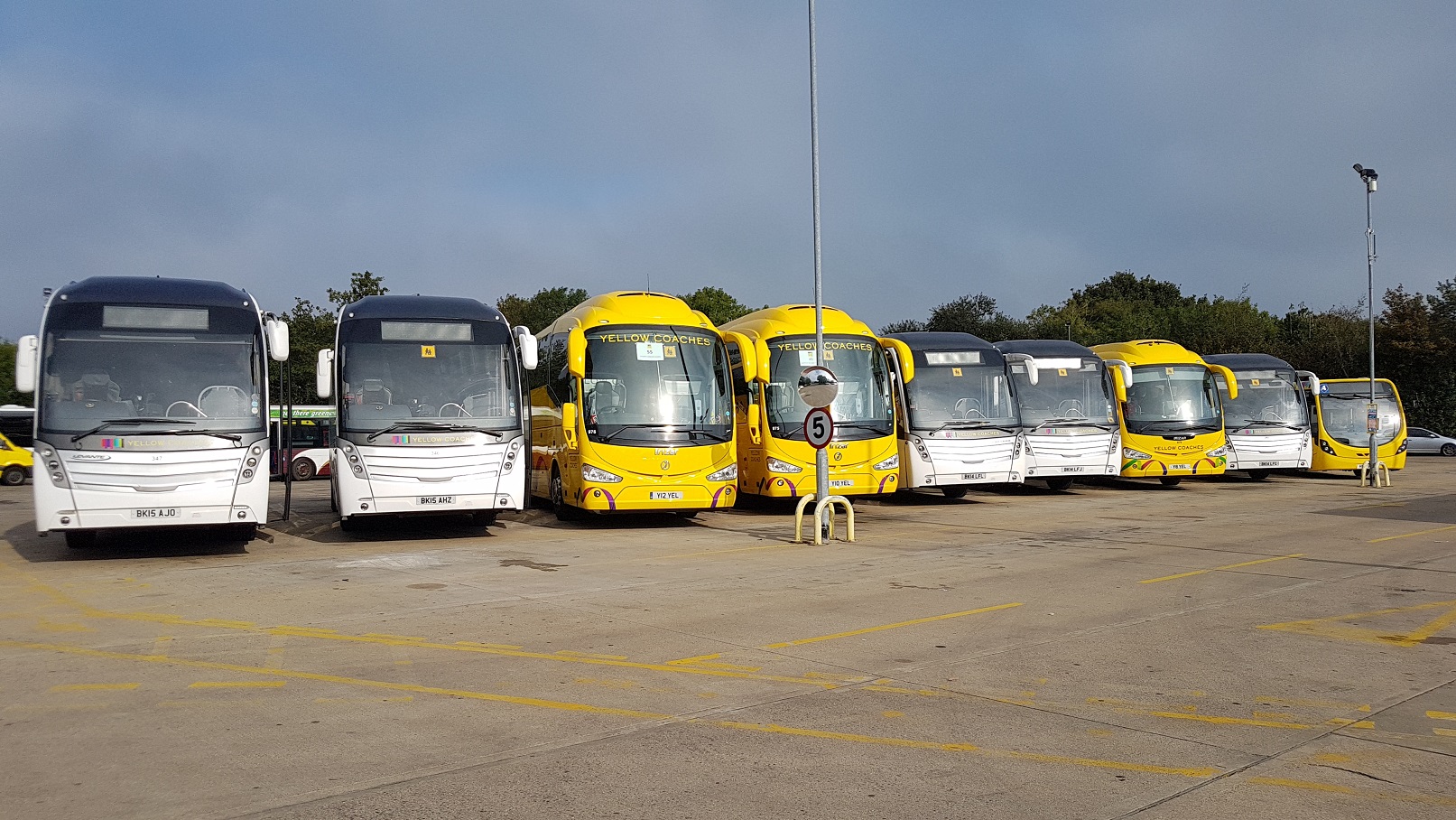 In addition to coaches in its own livery, Yellow Buses is utilising some Caetano Levantes not currently needed for National Express work. They have been debranded, as per National Express's stipulation. Their PSVAR compliance has proved useful.
Further increased vehicle requirements have been met through withdrawing surplus buses from sale. Others have been hired from Ensignbus. As a result, no capacity difficulties have been experienced, although Yellow Buses keeps a crewed 'hot spare' in each school peak that is ready to go quickly.
DBS issues avoided – but not by all operators
Drivers' contracts of employment at Yellow Buses require that they are DBS cleared. That has helped to avoid any issues with waiting for checks to be carried out. "It has not been a problem for us. But from speaking to other operators around the country, it has certainly been difficult for some of them," says Mr Squire.
Chalkwell has also had no issued with DBS checks. It has been able to perform them online, and turnarounds have been rapid. Like Yellow Buses, the Kent operator has reassigned otherwise idle coaches and their drivers to additional dedicated home-to-school duties.
"On the whole, and from talking to other operators locally, the return to school has gone well here," says MD Roland Eglinton. "Kent County Council (KCC) applied an 'intelligence-based' approach to where more capacity would be required. It was done on the basis of there being a scaling up of dedicated transport, rather than a sea change."
Home-to-school transport procedures tweaked for safety
Some Chalkwell services have been restricted to children and students to provide sufficient capacity, and the operator has changed some of its procedures. They include the approach to cleaning and 'fogging' vehicles. Contactless ticket machines and pass checking have also been introduced.
Passengers are not restricted to 'bubbles' when aboard, so loading is done as normal. Standee capacity and side- and rearwards-facing seats on buses, and the front row of seats on coaches, have been taken out of use. Thanks to the latter precaution, Mr Eglinton does not believe that screens are needed on coaches.
Chalkwell paid for COVID-19 tests for staff with symptoms
Chalkwell recruited staff in preparation for the September ramp-up. Mr Eglinton would like to add a handful more drivers, as the winter period could lead to additional self-isolation.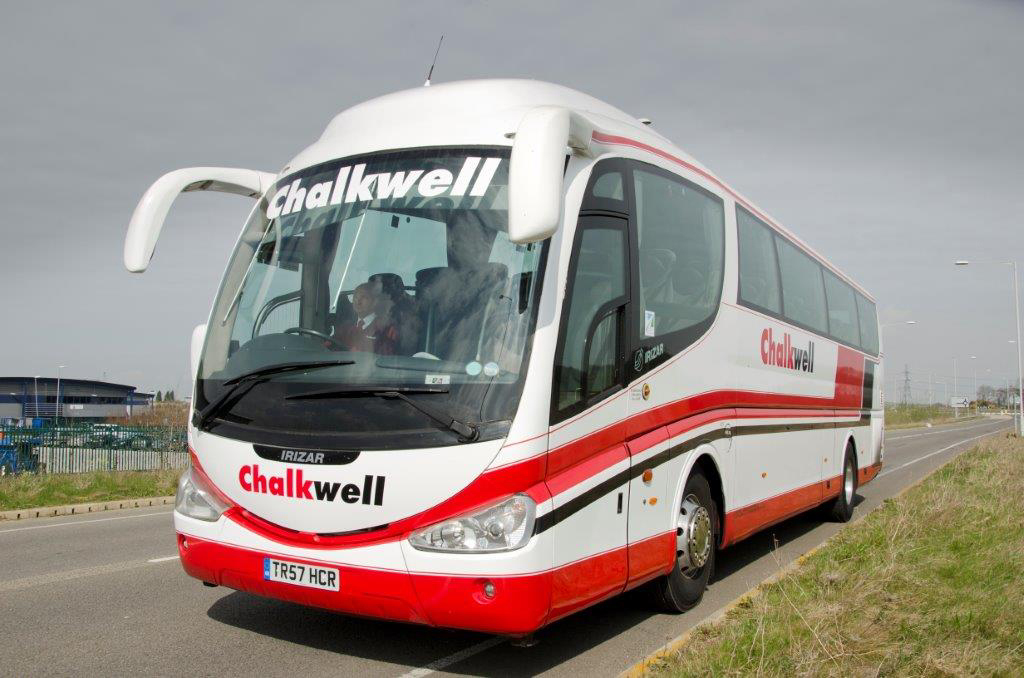 In two instances where staff reported symptoms of the virus, Chalkwell paid for them to be tested. The results were delivered within 24hrs.
Mr Eglinton notes that while a cost comes with doing that, it is preferable to losing staff for an undefined period or creating anxiety among other employees.
The level of compliance with face covering requirements among children and students has varied. Yellow Buses has seen few issues, but for Chalkwell it has been "challenging" in some situations. Chalkwell has worked with both KCC and schools in a bid to improve observance.
Other than that, the return to school has gone well for the two operators consulted by routeone. "We were conscious that we would be looked at closely when schools returned, and we were mindful that we needed to put on a good show," says Mr Eglinton. "That we have delivered as an industry is good reason for the additional DfE money to continue into 2021."