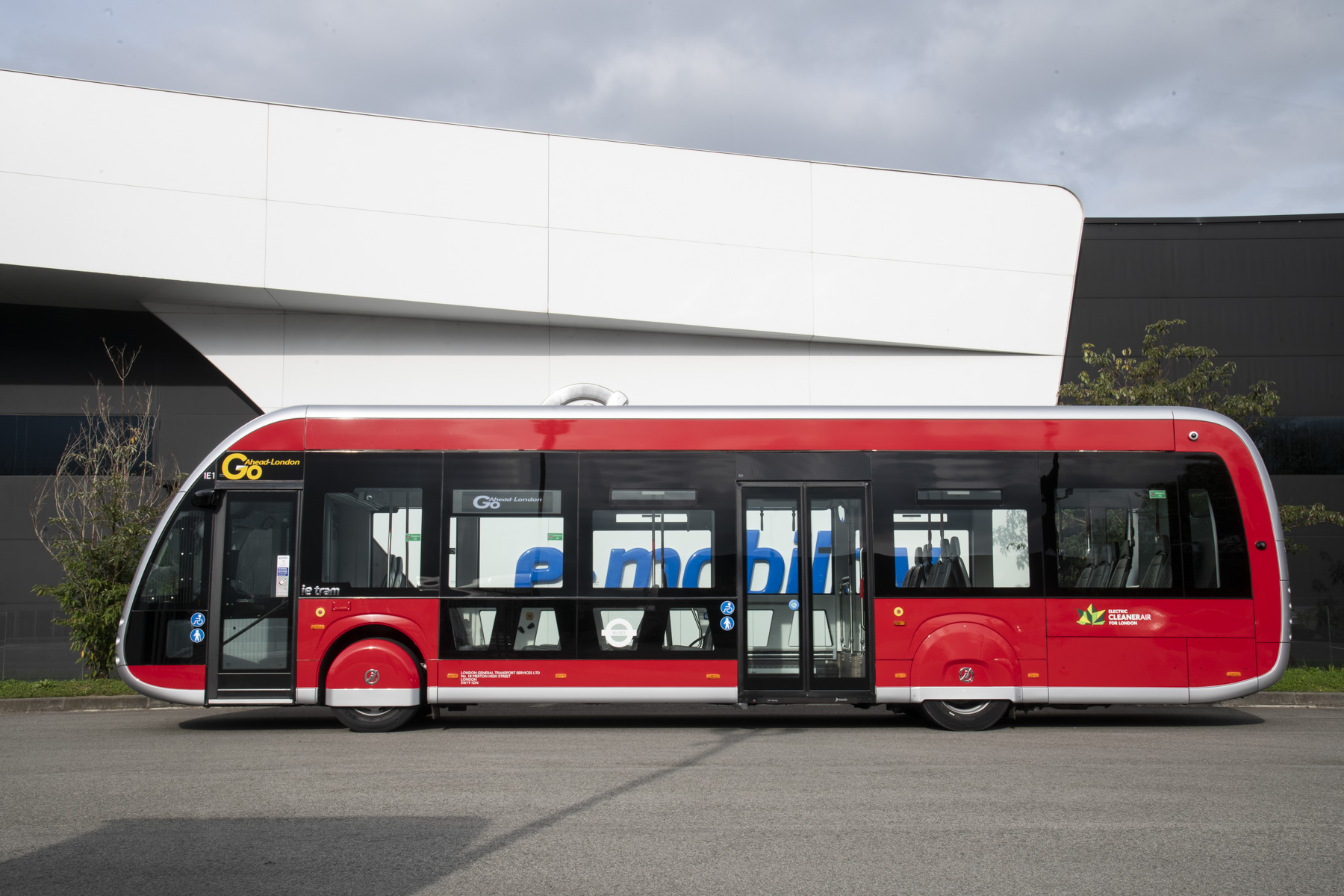 In a long-awaited move, Irizar e-mobility and Go-Ahead London have confirmed that 20 ie tram single-deck battery-electric buses along with related charging infrastructure are due for delivery soon to convert Transport for London (TfL) route 358 to zero-emission.

They will enter service in 2023 and be charged via two 450kW inverted pantograph-based units placed at the Crystal Palace and Orpington termini. 100kW depot chargers capable of replenishing two buses simultaneously at 50kW each are also on order, all to be supplied by Irizar Group subsidiary Jema Energy and with the inverted pantograph units to be installed by EO Charging. 
A first ie tram for Go-Ahead London has been completed by Irizar and it will be displayed at Euro Bus Expo at the NEC Birmingham between 1-3 November. The manufacturer says the type's tram-esque design and airy internal approach "makes it stand out from other buses."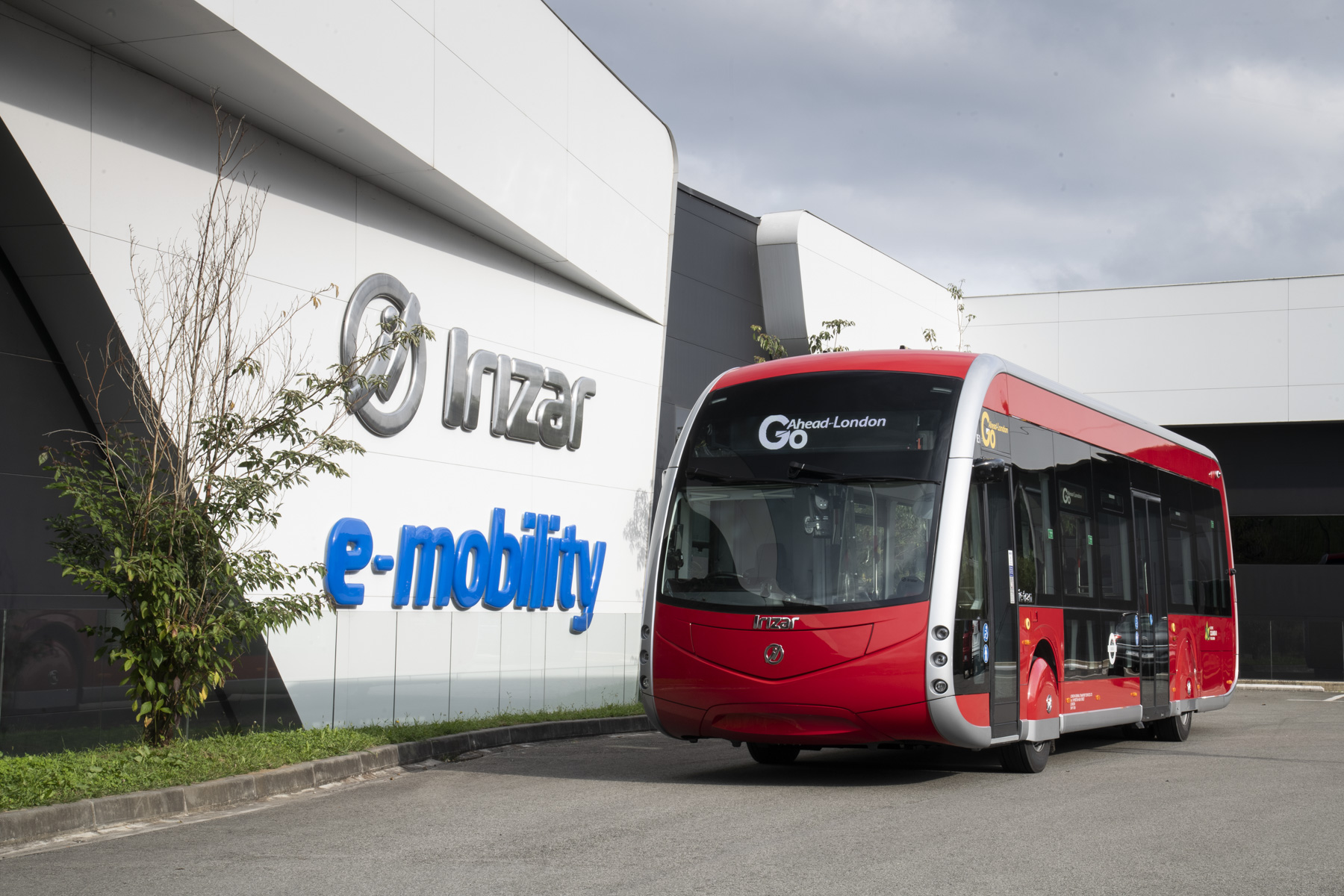 The opportunity charging approach means that onboard battery storage is optimised to maximise passenger capacity. Fitted is a single-piece front door combined with a full-width centre two-piece installation. 
Opportunity charging between trips will take "less than five minutes." A short depot-top up will be delivered after running off service. 
Speaking about the pending delivery, Irizar e-mobility Managing Director Inigo Etxeberria says: "We are delighted that Go-Ahead London, the capital's largest bus operator, has chosen our technology. This is clear testament to the confidence placed in our products, and proof of their quality and reliability. 
"London is investing heavily in sustainable public transport solutions and we are honoured for Irizar e-mobility to play a part in this goal. Our technological race continues, and this operation will see our company launching the first super-fast charging route in London, complying with the high standards set by TfL." 
Opportunity charging has already been introduced by Go-Ahead London on a batch of BYD ADL Enviro400EV double-deckers. Go-Ahead London first operated battery-electric buses from Irizar in 2015, when it took delivery of a pair of i2e models.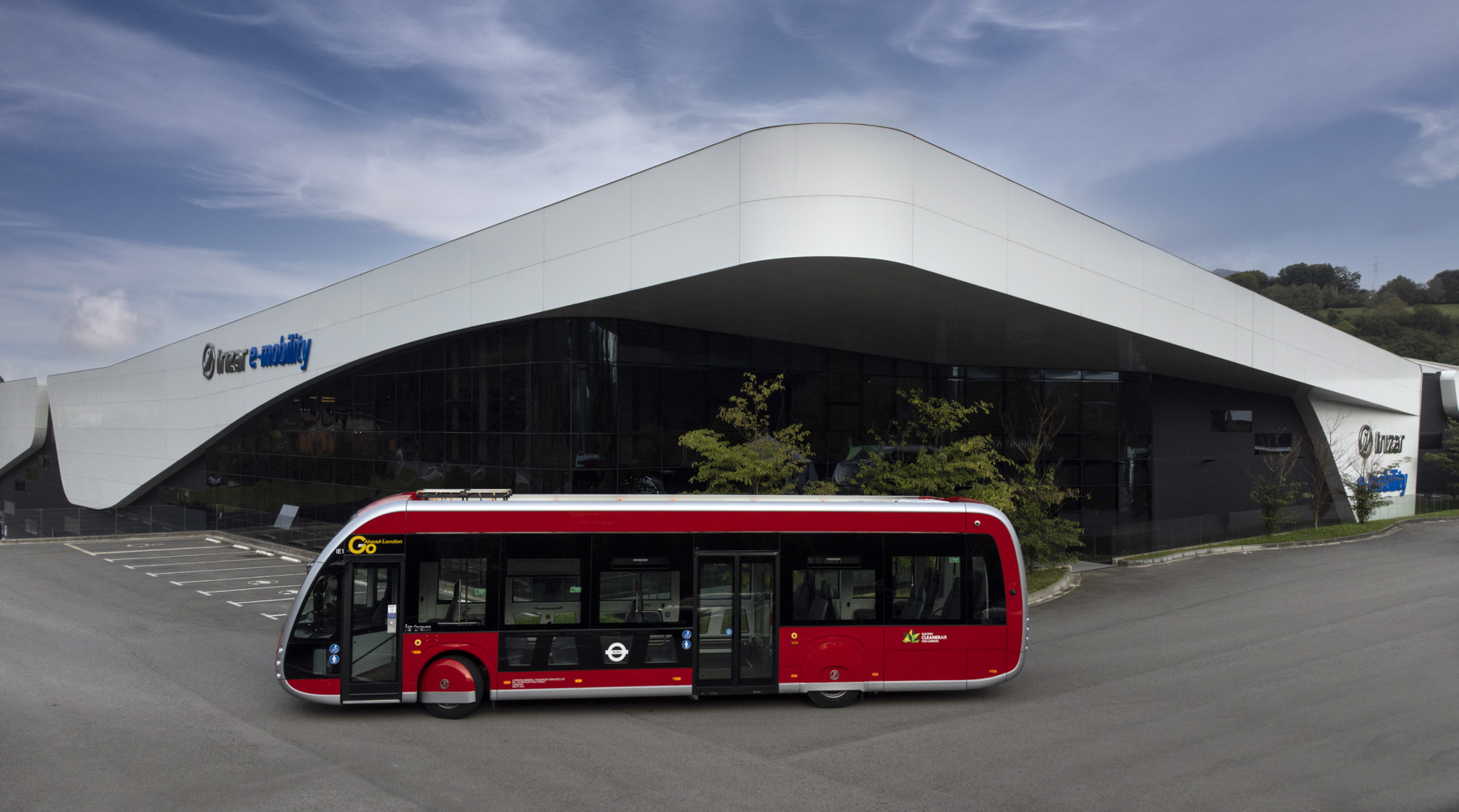 In describing the extension of the concept to servicee 358 with the Irizar ie tram fleet, TfL says that the 15-mile route requires opportunity charging to convert to zero-emission, as depot battery replenishment would give insufficient range for completion of a full operating day.
Euro Bus Expo will be held between 1-3 November at the NEC Birmingham. Register for free tickets here. Irizar e-mobility will be on stand A10.