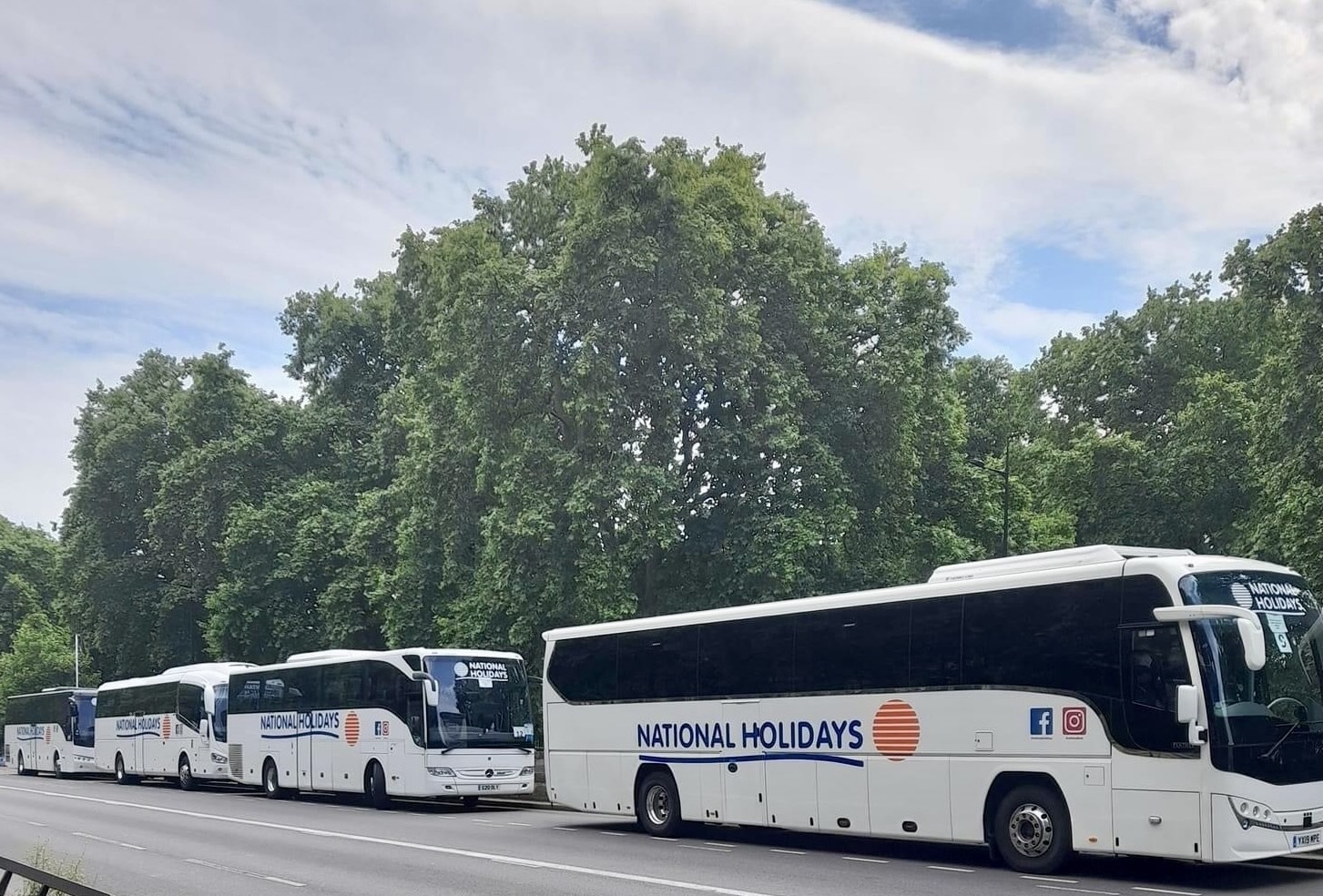 JG Travel Group says its Christmas-themed coach tours are carrying "more guests than ever before," with almost 1,000 trips departing both domestically and further afield in November and December across the Just Go!, National Holidays and Omega brands.
All three of those have seen strong domestic bookings. For Just Go!, best sellers include the Thursford Christmas Spectacular alongside breaks to Bournemouth and Scarborough.
For National Holidays, the most popular destinations include Edinburgh for the Scottish capital's Christmas Market, and a trip that captures Birmingham's Christmas Market. For Omega, the top sellers in London include visits to Winter Wonderland, carols at the Royal Albert Hall, and Mamma Mia! The Party.
Outside the UK, JG Travel Group is operating the largest programme of Christmas Market breaks in its history. Cities in Belgium and Germany are proving popular for those trips. Andre Rieu's festive December concert in Maastricht is also generating strong bookings, the company says, while coaches will leave for Austria, the Czech Republic, Italy, Germany and Spain in the days ahead of Christmas.
Commenting, Director of Product and Operations Paul Mason says: "Festive trips have sold so well, and it's wonderful to see so many guests heading off to enjoy Christmas breaks both in the UK and Europe. It really does feel like this year, more than ever, everyone is embracing the festive period and taking time out to ensure that they make the most of it with their loved ones.
"This is an incredibly busy time for both our internal teams at our headquarters in Cheltenham and all our external coach providers and suppliers. We are hugely grateful for all their hard work meeting this unprecedented demand."