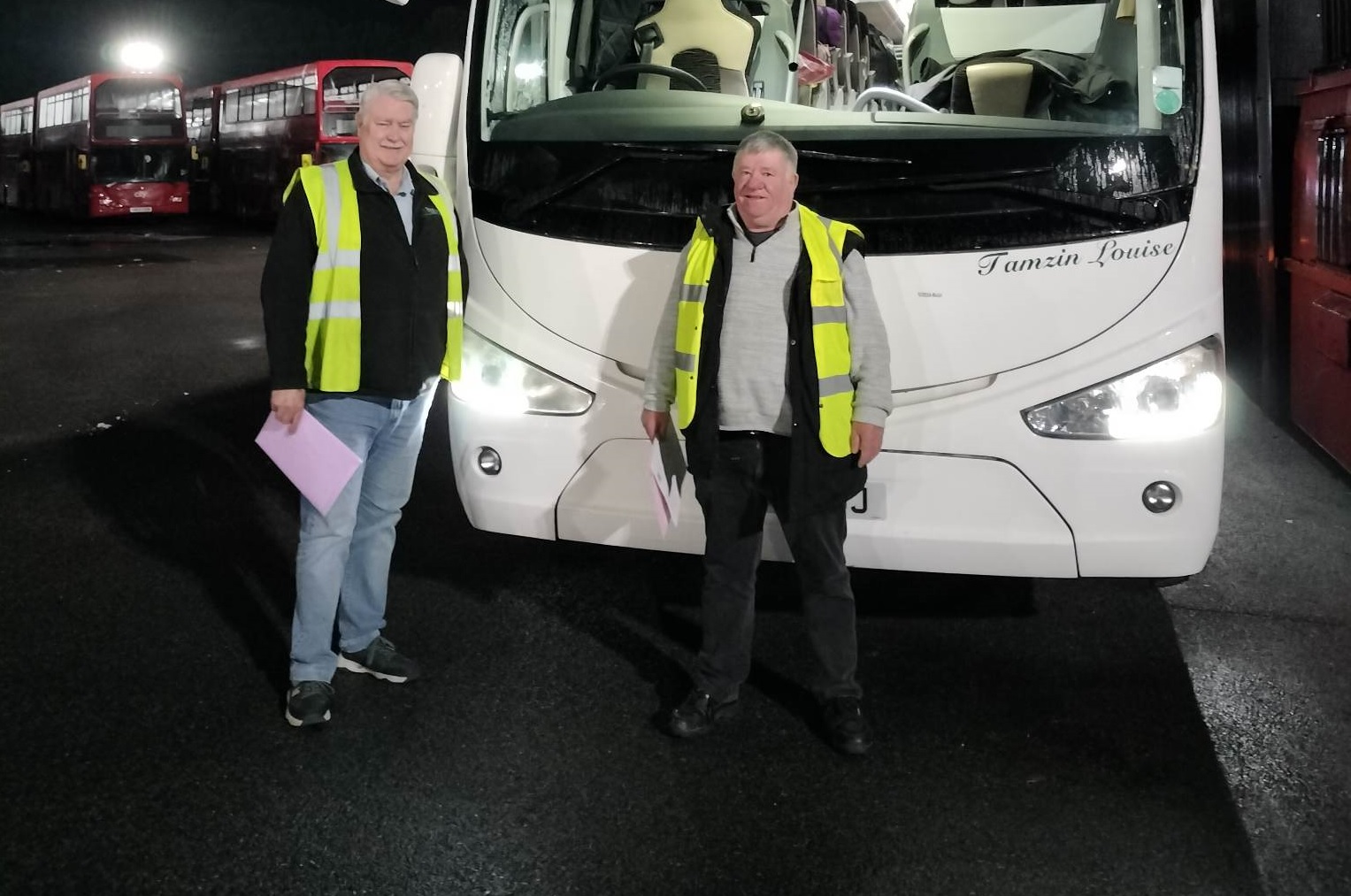 A vehicle from the Dartline Coaches fleet has been used by new parent company Go South West to deliver a consignment of aid bound for Ukraine in an over 3,000 mile round trip.
The Irizar i6, driven by Graham Chafer (pictured, left) and Roy Mooney (pictured, right), travelled as far as the war-hit country's border with Slovakia. Donations were then transferred to smaller vehicles for onward transport into Ukraine.
Conveyed on the coach were supplies gathered by charity Plymouth Ukraine Medical Aid (PUMA). PUMA has already taken medical supplies to Ukraine and it has recently been collecting other items such as food, clothing and Christmas gifts for children.
Speaking about the journey, Mr Chafer says: "It took us three days to get there, and they were long days, but the two hours we spent unloading the coach made it all worth it, seeing the baby food, nappies and Christmas presents that were being delivered."
Adds Go South West Managing Director Richard Stevens: "As a company, we have been doing what we can to support the people of Ukraine. Our Peace Bus has helped to raise thousands for the Ukraine Appeal, and being able to loan a coach and two drivers to get aid into Ukraine is another way we've been happy to help."