The Greater Manchester Combined Authority (GMCA) is expected later this week to agree to commence the procurement process for the introduction of bus franchising in the conurbation, with an eye to having the first such routes underway during January 2023.
On Friday 28 May, a meeting of GMCA, which includes Mayor of Greater Manchester Andy Burnham, will receive a report from GMCA and Transport for Greater Manchester (TfGM) CEO Eamonn Boylan that recommends it approves commencement of the necessary steps.
That includes the eventual award of Local Service Contracts (LSCs) to operators and the sourcing of equipment, services and systems. Authority to undertake and manage the procurement process will be delegated to TfGM.
Burnham as good as his word on bus franchising acceleration
After his recent re-election, Mr Burnham had wasted no time in announcing plans to accelerate franchising's introduction. He adds: "We urgently need to get our buses working better for people across the city region. That includes making sure that they are much more affordable, reliable and, most importantly, part of a single integrated ticketing system – as already happens in London.
"I want this in place as soon as possible and Greater Manchester's leaders and I will be asked [this] week to approve this important next step in our journey."
Despite Mr Burnham's suggestion that reregulation of buses will lead to improved reliability, it remains unclear how awarding control of them to TfGM will mitigate congestion and increase journey time predictability.
10 large and 25 small Local Service Contracts planned
Mr Boylan's report confirms that the franchising process will be broken down into three sub-areas and that the transition will take place gradually. There will be 10 large and around 25 small LSCs across the whole scheme, although home-to-school services accounting for around 300 vehicles will not form part of them. GMCA wants bidders to pre-quality and to obtain a 'passport'.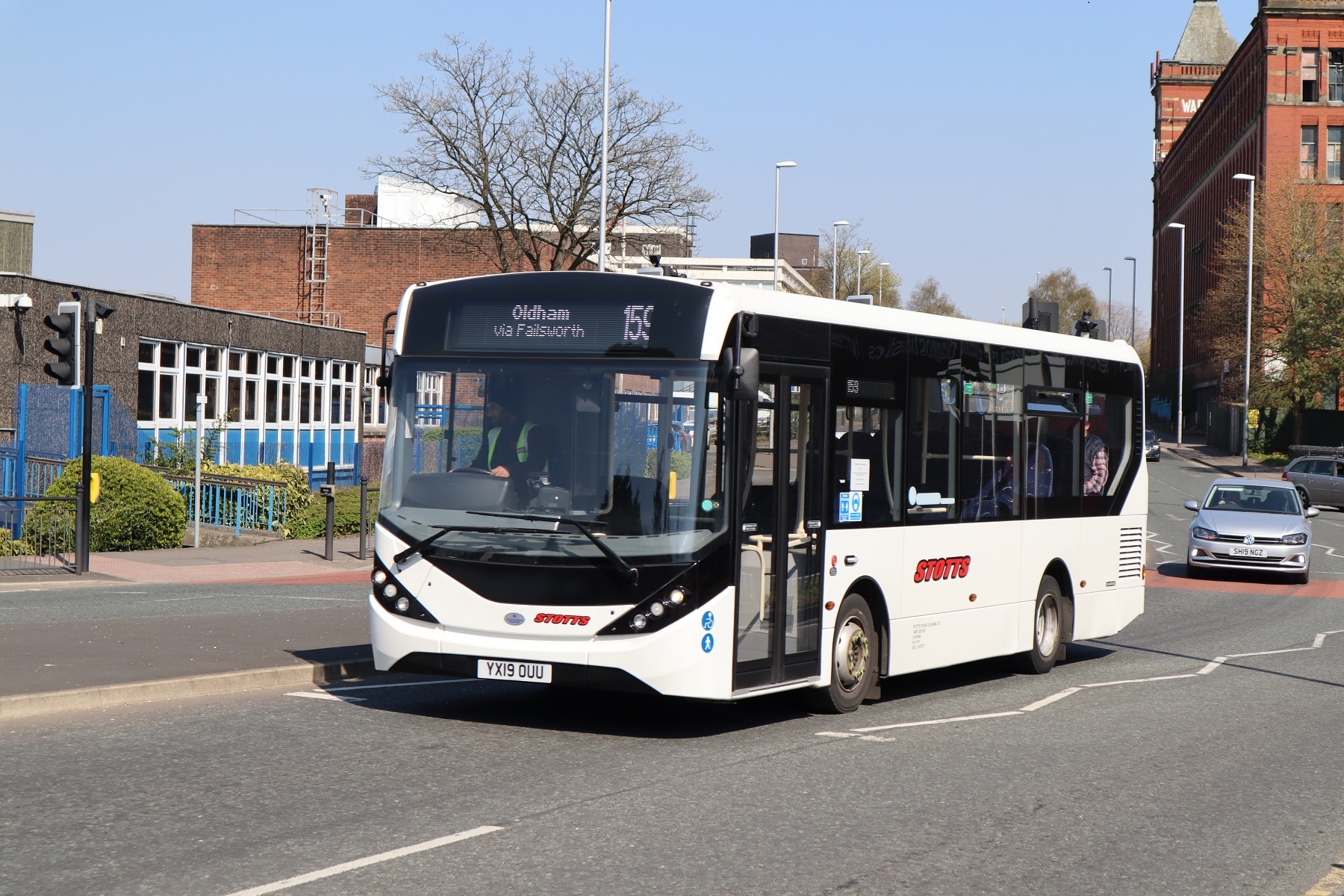 GMCA intends that large LSCs will be let on five-year terms with an optional extension of two years.
Small LSCs are set to be let on franchised terms of between three and five years. Home-to-school contracts will be awarded "in line with current practice for GMCA tendered routes."
The first tranche of contracts to be awarded will cover services running in the north west of Greater Manchester, including Wigan and Bolton.
Manchester depot strategy alongside bus franchising procurement
At the 28 May meeting, GMCA will additionally be asked to proceed with the depot strategy set out in the 602-page franchising assessment document. Under that arrangement, GMCA would control a "strategic depot" for each large franchise that is made available to the winning operator. That could involve the Authority, delegated to TfGM, seeking to compulsorily purchase existing operating centres.
TfGM will also be asked to agree to implement the vehicle residual value mechanism set out in the assessment. That would allow members of existing bus fleets in Manchester to transfer from incumbent operators to others as LSCs are awarded, although it would not be obligatory for that to happen. Such an approach would reduce entry barriers for new operators, GMCA says.