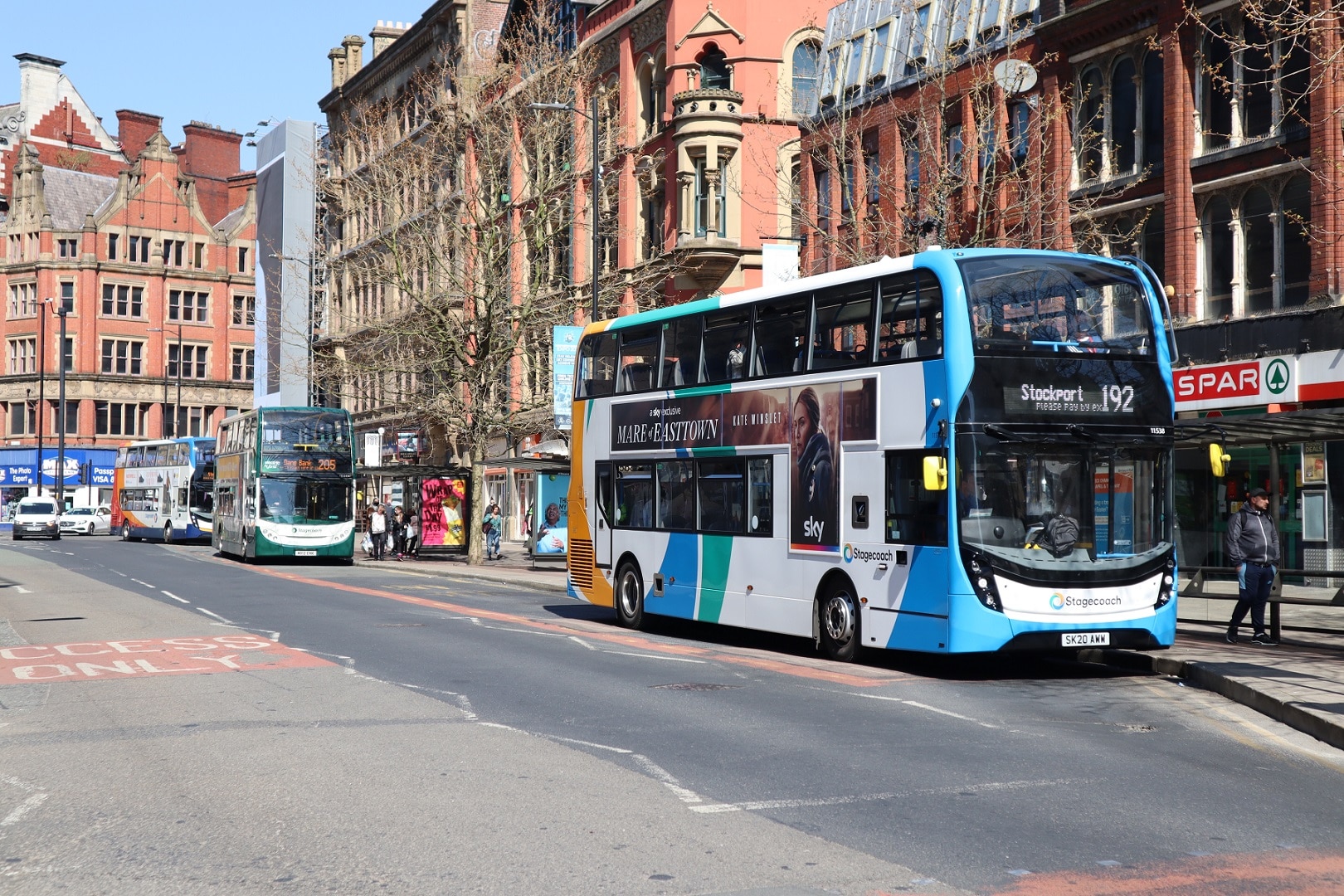 Mayor of Greater Manchester Andy Burnham has vowed to lead an acceleration of the rollout of bus franchising in the conurbation. Under his revised plans, the process would be completed by May 2024. The existing timeframe calls for that to happen in 2025.
Mr Burnham's revised timetable calls for "immediate discussions" with the government to seek support for powers and funding to accelerate franchising. He announced his plans on 10 May, two days after his landslide re-election for a second term. Mr Burnham approved reregulation of buses in Greater Manchester on 25 March after widespread support from the public and local authorities in the conurbation.
The aim for an acceleration of the bus franchising process is part of a "transport revolution" for Greater Manchester that will see the introduction of the Bee Network brand. The first Bee Network Delivery Board meeting was held on 10 May and chaired by Mr Burnham.
Current plans call for franchising to be rolled out in phases, with the first of those originally scheduled for early 2023. The transition process is expected to cost £135m.
Says Mr Burnham: "People in Greater Manchester have made clear that they will not settle for second best any longer. That is why on my day one of my second term as Mayor, I am vowing to accelerate the delivery of a world-class transport network for our city region and its people. It is absolutely critical to our future economic and social prosperity."
Mr Burnham adds that it costs "a fortune each time" a multimodal public transport journey is made in Greater Manchester. To support that point, he travelled from Middleton to MediaCity in Salford via bus and tram. The combined cost of such a journey changing in Piccadilly Gardens is £5.80.
At least two bus operators – Rotala-owned Diamond Bus and Stagecoach Manchester – are currently mounting legal challenges to certain aspects of the second consultation process on franchising.