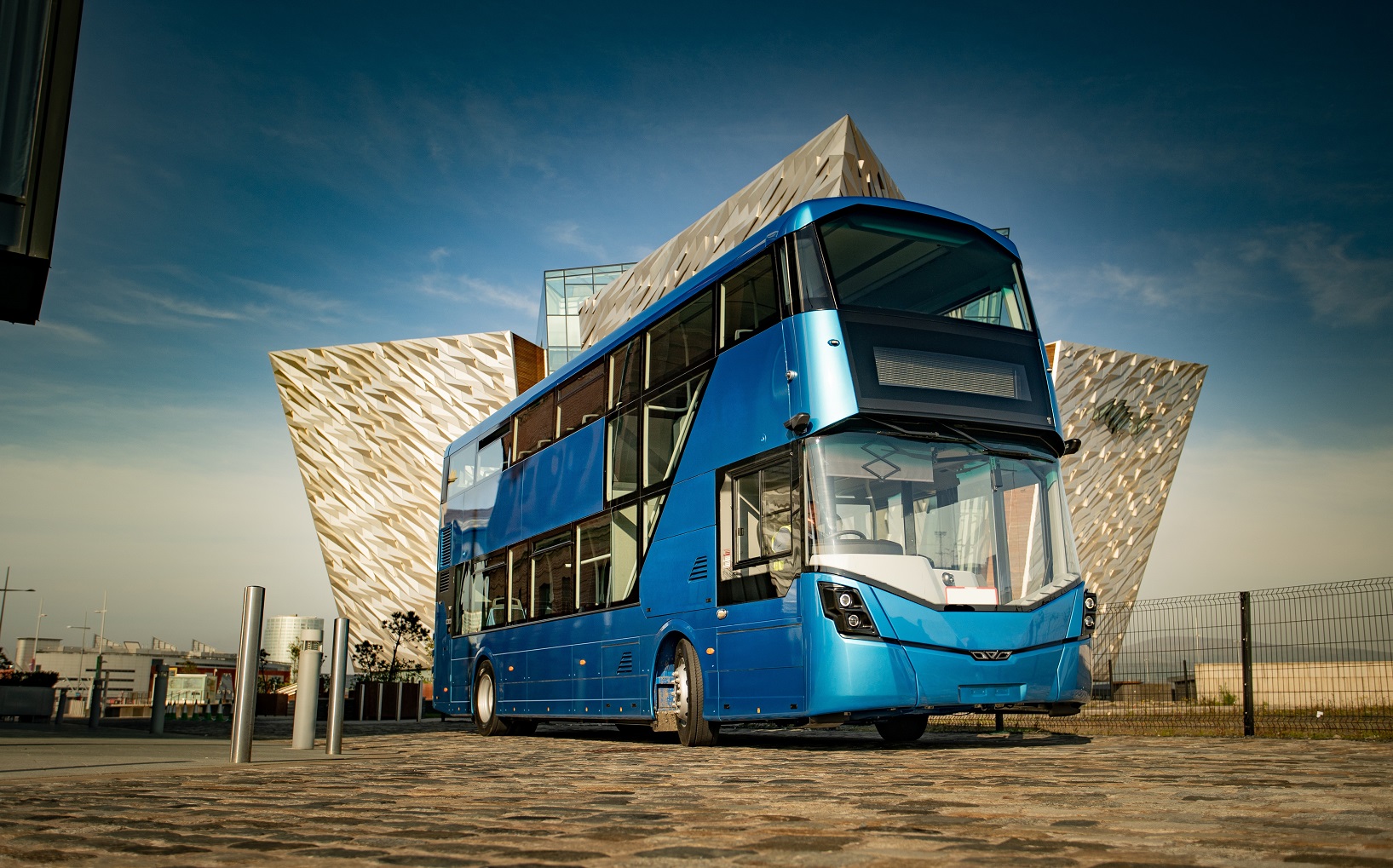 104 battery-electric buses from Wrightbus are to join the Oxford Bus Company fleet in what is parent company the Go-Ahead Group's largest zero-emission purchase to date.
The order is made up of 99 StreetDeck Electroliner double-deckers and five GB Kite Electroliner single-deckers. Of the former, eight will be open-top for use on City Sightseeing work in Oxford. Part-funding has been received via a successful Oxfordshire County Council (OCC) bid to the Zero Emission Bus Regional Areas (ZEBRA) scheme.
Go-Ahead says that once the buses are in service, all local routes within the Oxford's urban area will be zero-emission when an order from Stagecoach for 55 Alexander Dennis Envir400EV battery-electric double-deckers is factored in.
Go-Ahead is investing more than £30 million in the purchase alongside money from ZEBRA and OCC. The total Oxfordshire ZEBRA package for 159 buses is worth £82.5 million. Vehicles will sit alongside improvements to road infrastructure including new traffic filters and additional bus priority.
Speaking about the order, Oxford Bus Company Managing Director Luke Marion says: "This is a fantastic day for bus passengers in Oxford. We are proud to be ordering a fleet of state-of-the-art, UK-made electric buses that will be cleaner and healthier for local residents and offer a quieter, more comfortable ride for customers."
Arrival of the Wrightbus fleet in Oxford will take the total number of zero-emission buses with Go-Ahead to 456 and represent "a further step" towards its goal of reaching an entirely zero-emission bus fleet nationwide by 2035, says Group Chief Executive Christian Schreyer.
"It is important to remember that decarbonising vehicles is only part of the challenge. We also need to encourage more people out of their cars and onto public transport. It is great to see Oxford taking progressive measures to prioritise buses over private cars," adds Mr Schreyer.
Wrightbus Chief Commercial Officer Ben Werth adds: "We are, through this significant order, delighted to be working with Go-Ahead to further demonstrate its commitment to offering zero-emission public transport.
"It has been a real team effort between Wrightbus and Oxford Bus Company to deliver this exciting project. All of the buses will be manufactured and assembled at out Ballymena factory, which means support for jobs in Northern Ireland, and more widely across the UK through our domestic supply chain."
Oxford Bus Company will be the second known operator to purchase the StreetDeck Electroliner in open-top form. In 2022, West Coast Motors ordered 10 such buses for the City Sightseeing Glasgow tour.