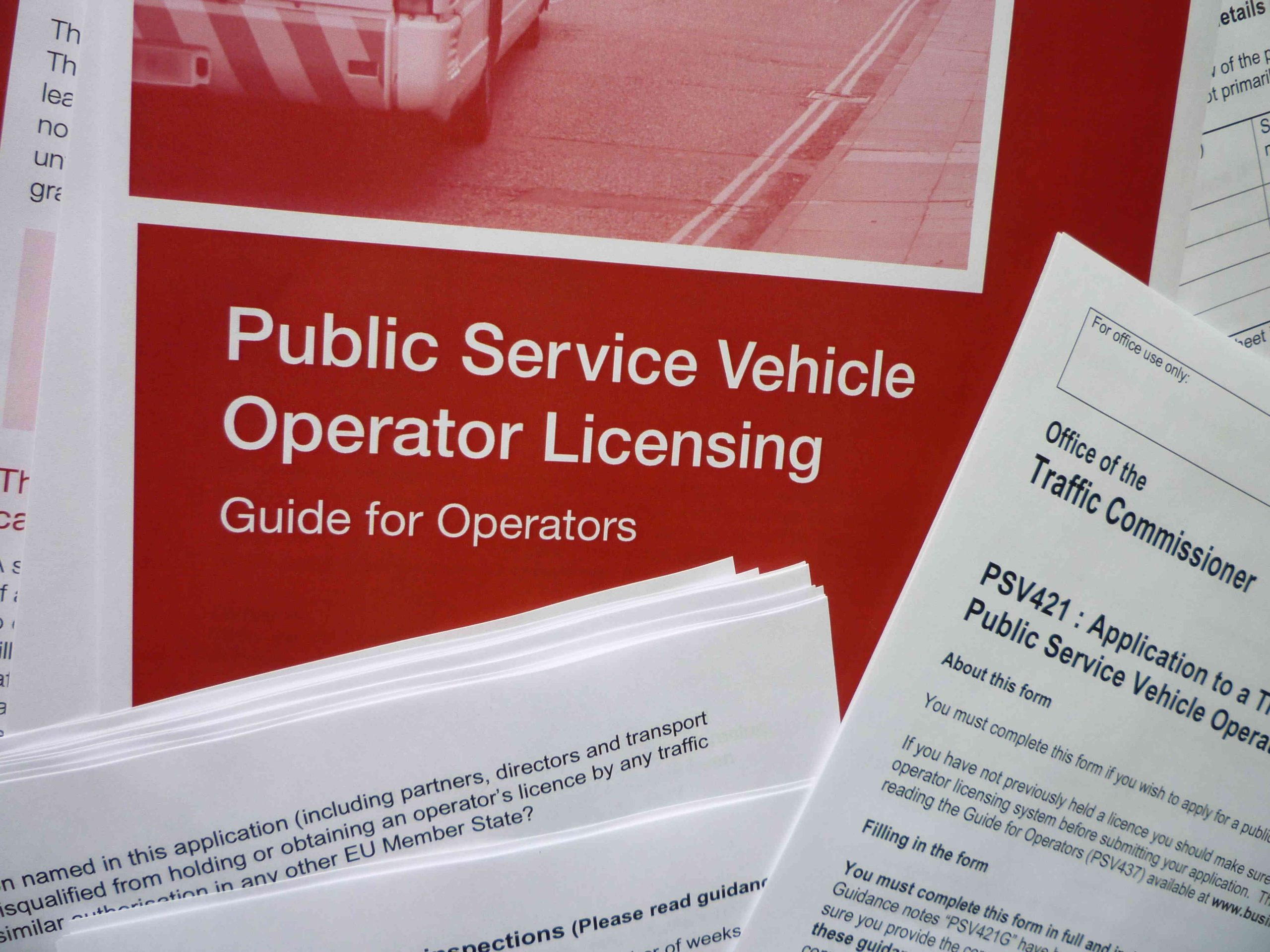 TC Gerallt Evans had 'no confidence' that New City Taxis' management would be compliant with the licensing regulations
Preston-based New City Taxis' (NCT's) bid for a new six vehicle national O-Licence was refused by Traffic Commissioner (TC) Gerallt Evans after he had no confidence that its management would be compliant with the licensing regulations in view of its previous history.
The TC said that the application was initially considered at a Public Inquiry (PI) in March 2020 along with the company's previous restricted O-Licence.
Deputy TC Simon Evans initially indicated that he was prepared to grant the application but that decision did not take effect as the nominated Transport Manager (TM) Andrew Wright withdrew within a week of the hearing.
The company was incorporated in 2004 with James Beck, Peter Rayton and Michelle Gowing as Directors. Miss Gowing later resigned.
Broadly during the same period, Jane Jones and her husband, Walter Jones, also started a private hire business trading as VIP Taxis. In 2011 Mrs Jones was appointed as a Director of NCT. She explained that it was effectively a merger of NCT and VIP Taxis which had been funded by an investment from Mr Rayton. Mrs Jones said that Mr Rayton proposed that she should act as a Director, rather than her husband Mr Jones, as he had greater faith in her ability to grow the business.
In 2012 Mr Jones was granted a restricted O-Licence with an operating centre at Moor Lane, Preston, which was the base for NCT. In 2014 NCT was granted a restricted O-Licence with the same operating centre at Moor Lane. Mrs Jones referred to that licence as being "Mr Beck's licence" but it was issued to NCT, and she was a Director of that company. Mrs Jones said that throughout the duration of that licence she was responsible for running the private hire aspect of the business and Mr Beck ran the PSV aspect.
In 2019, concern was raised about the management of Mr Jones' sole trader licence. The issues included an unsatisfactory maintenance investigation and information suggesting that Mr Jones no longer met the 'main occupation' requirement.
Mr Jones was called to a PI. Information was then received from Lancashire County Council regarding Mr Jones' operation of school contracts and in particular concerns that he might have been operating more vehicles than authorised by the O-Licence and operating vehicles under the NCT licence.
TC Simon Evans revoked the O-Licence. In his decision, he noted that Mr Jones had accepted that his sole trader business (VIP Taxis) was merged with NCT in around 2009. It was also accepted that, while Walter Jones was not a director of NCT, his role had "all the features of him being a 'shadow director' of that company." He further noted that it was accepted that the businesses had operated as a single entity with NCT, using four vehicles on council contracts in excess of the authority on each licence. Mr Jones also accepted that from the issue of his licence until March 2019 the requirements for compliance were dealt with by Mr Beck.
In December 2019, Mr Wright entered into discussion with representatives of NCT about becoming its TM. Those discussions then clearly developed into a proposal to establish some form of joint enterprise involving Mr Wright and Mrs Jones. The TC was satisfied that NCT were represented in these discussions mainly by Mrs Jones, but that Mr Beck and Mr Jones also actively participated.
The TC was also satisfied that the change of Andrew Wright Group's trading name to New City Minibuses was at the instigation of Mr Jones personally, and indicated the extent of his true influence. He considered that Mr Jones was likely to be participating in the management and decision-making processes of the applicant company alongside his wife. That was supported by the regular payments made to him from the company's bank account, and the description of him as the boss on the company website.
Mr Jones had deservedly lost his fitness to hold an O-Licence as a result of his wholesale lack of compliance in relation to his own sole trader licence. The TC could not have confidence in the ability of any other entity to be compliant with the O-Licensing requirements if Mr Jones had influence in its management. He was satisfied that Mr Jones, with the assistance of Mr Wright, developed a contingency plan to allow NCT to continue operating under the cloak of Andrew Wright Group's licence if its restricted O-Licence was revoked and NCT failed to gain a standard O-Licence.
Mrs Jones displayed a lack of knowledge of the importance of the licensed entity and of that entity alone operating the licence. She was not clearly able to explain the basis on which vehicles were operated when they had been transferred to Andrew Wright Group's licence but were continuing to work on NCT contracts.
The TC did not have any confidence that if NCT was to be granted a new O-Licence that its statutory Directors, and any other person exercising influence over its management, could be trusted to manage the O-Licence in a manner that complied with the regulatory regime. He directed that any future application for an O-Licence by NCT or involving its Directors Jane Jones, Peter Rayton, its former Director James Beck or Walter Jones be referred to a TC for consideration.
Finally, in warning Mr Wright about his future conduct as a TM, the TC said that he had concerns about Mr Wright's involvement in the efforts to preserve NCT's operations that took place between December 2019 and March 2020. Mr Wright accepted that it was his action in withdrawing his name as TM and reporting on his account of events that led to the review of the decision to grant NCT a national O-Licence, and he gave him credit for that. However, he needed to ensure that he delivered strict compliance with the regulatory regime in relation to his duties as Director and Transport Manager of his own company's O-Licence.