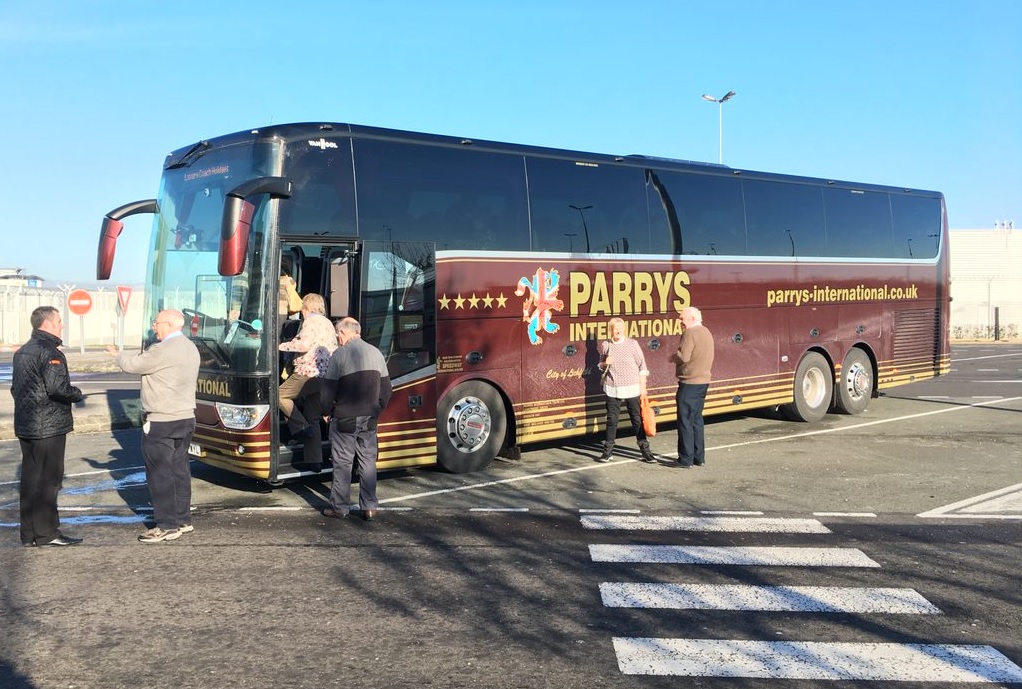 A coach operator has called on authorities to explore ways to reopen motorways more rapidly after they are subject to closure following an accident. It comes after one of the company's loaded vehicles was stationary for over four hours on the M6 following such an incident. 
Dave Parry, Managing Director of Cheslyn Hay-based Parrys International, says that a similar event that trapped one of the operator's vehicles on the M5 occurred earlier in 2021. On the more recent occasion in Cheshire, the coach with 40 people aboard was bound for Dublin and missed its booked ferry crossing. 
While Mr Parry has "huge sympathy" for those involved in any accident, he says that the extended period required to reopen the road and a parallel lack of information cause severe knock-on consequences for both the customers and staff that are aboard the affected vehicle, and the operator. 
"In Germany, accidents are cleared very quickly so traffic can move again," he adds. "It must come from the government to National Highways and the police that there is a maximum time to clear such serious incidents." 
South Staffordshire MP Gavin Williamson has raised Mr Parry's concerns with Secretary of State for Transport Grant Shapps. In response, Mr Shapps says that National Highways "always seeks to minimise the limit of road closures in the strategic road network."
However, he adds that in some cases of multi-vehicle accidents, the police "have to conduct an investigation to gather evidence to discharge their legal responsibilities" before the road may be reopened.

A National Highways spokesperson says that road users' safety is its highest priority and that carriageways are "only ever closed in exceptional circumstances." That may include when a serious accident leads to life-changing injuries or fatalities, or when there is an ongoing risk to other road users, such as an incident involving a vehicle fire or a bridge strike. 
"During incidents we work closely with our supply chain and/or the emergency services to ensure that at least a lane or two, if not the whole carriageway, can be opened as soon as possible," the spokesperson continues. "We routinely review the way individual accidents are managed so we can improve response and clearance times."