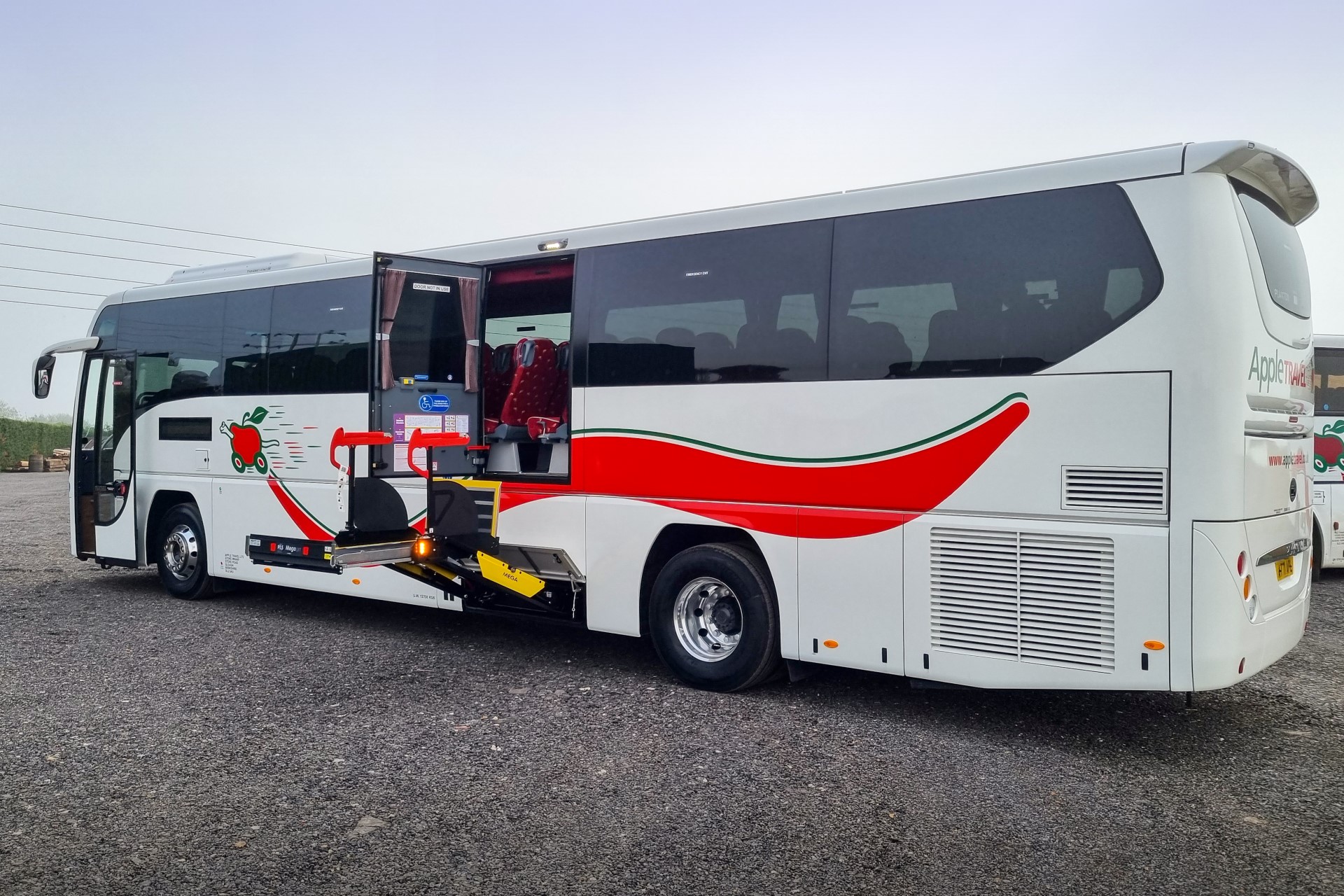 Returning Alexander Dennis (ADL) customer Apple Travel has taken delivery of a new Plaxton Panther coach.
The vehicle, built in Plaxton's Scarborough facility, is equipped with 59 seats and is built on the Volvo B8R chassis. Compliance with the Public Service Vehicle Accessibility Regulations has been specified and the vehicle is fitted with a side-mounted wheelchair lift and white LED destination boards on the front, side and rear.
Powered near-side locker doors are fitted, and inside passengers benefit from USB charging points.
Apple Travel, based in Slough, delivers coach hire services for school travel, trips and airport transfers.
"We are committed to adding new vehicles to our fleet to make sure we continue to deliver high quality, safe and reliable travel for our many customers," says Apple Travel's Chris Pusey. "This new coach will be a great addition for us and one I am sure our customers will enjoy."
ADL Sales Account Manager Mark Taylor adds: "We're delighted to have delivered another vehicle to the team at Apple Travel. It's always great doing business with them and we look forward to further strengthening our working relationship in the future."