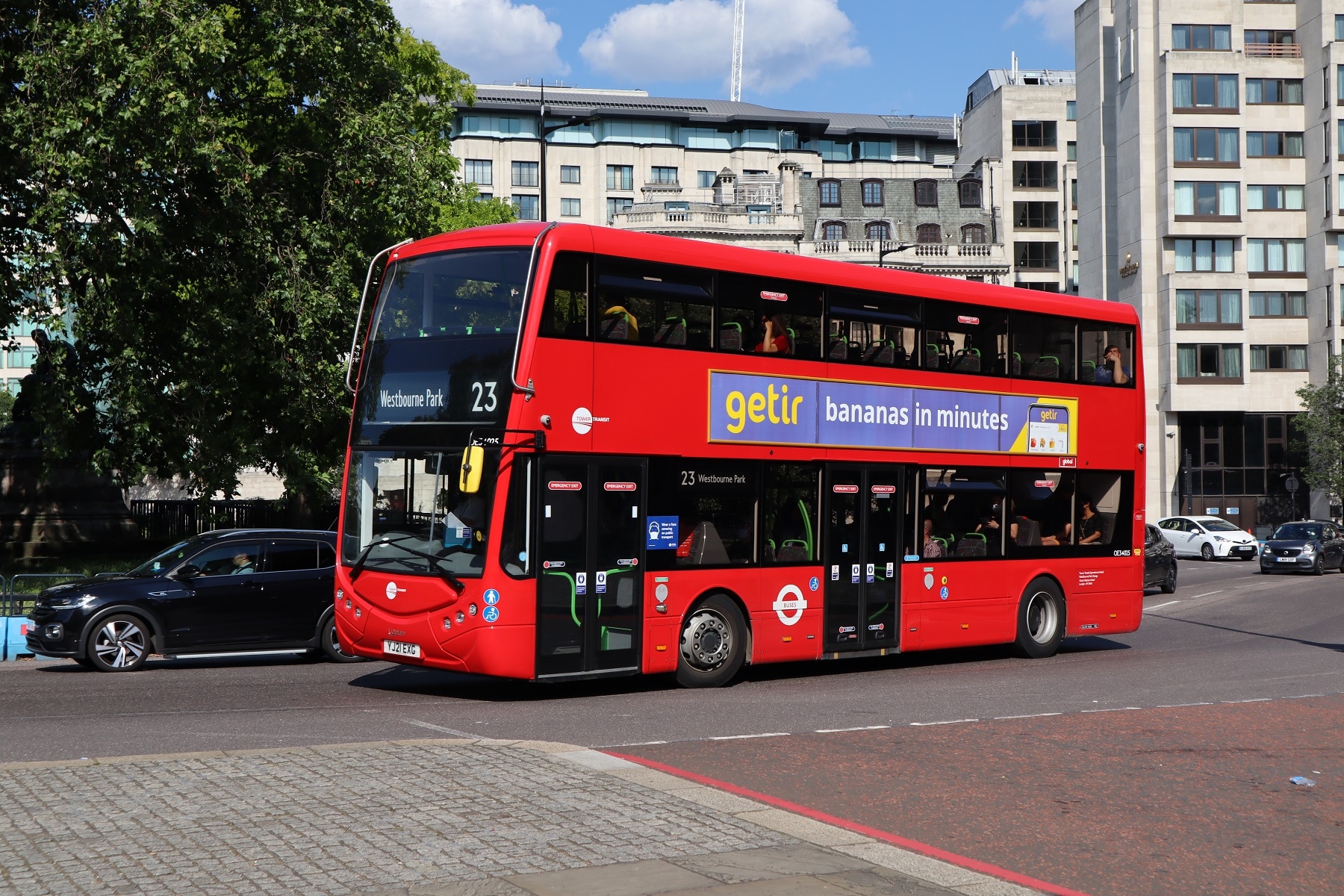 RATP Dev UK and Tower Transit have announced a joint venture (JV) in West London that will be effective from December. RATP Dev Transit London will operate 115 routes from 10 depots. RATP Dev will be the majority partner and Tower Transit will hold a 12.5% interest.
The JV will capture RATP Dev's London Sovereign and London United businesses, which will retain their existing brands. Also forming part of the arrangement is Tower Transit's operation from Westbourne Park. It will become London Transit.
Lea Interchange depot in East London – which, like Westbourne Park, was purchased by Tower Transit from First in 2013 – is not part of the JV. It will remain a separate Tower Transit entity.
However, "options for this asset are still being analysed, with an outcome expected in a similar timeframe to the completion of the [JV] transaction," Tower Transit parent Sealink Travel Group says in a statement that also describes the London bus market as "challenging."
The JV has come about "in response to an increasingly competitive London bus market requiring greater investment and market adaptation," adds RATP Dev. Mayor of London Sadiq Khan recently confirmed that all new buses ordered for Transport for London (TfL) services will be zero-emission and that the capital's bus network will transition to entirely zero-emission operation by 2034.
Says RATP Dev Senior Vice President – United Kingdom, South Africa and Americas Business Unit Mehdi Sinaceur: "We are delighted to have reached a JV agreement with Tower Transit.
"Both RATP Dev London and Tower Transit are well established operators in West London and this partnership will increase our competitiveness, improve our cost base, further our commitment to electrification, enhance our offer to passengers and expand opportunities for employees. We look forward to working closely with our colleagues at Tower Transit to ensure that the opportunities offered by the partnership are fully realised."
Adds Tower Transit Group Chairman and Sealink Chief Financial Officer for international operations Paul Cox: "This is a very exciting development for Tower Transit and its parent, Sealink Travel Group.
"The negotiation of this agreement has already proved that a close working relationship can be achieved that will be mutually beneficial, with common vision and values existing from the outset."
The most recent data from TfL shows that as of 31 March, RATP Dev operated 1,069 buses and Tower Transit 321. Once completed, it is anticipated that the JV will have an annual turnover of around £275m.