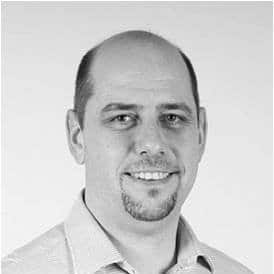 Stagecoach has further showcased its commitment to driving the net zero agenda with the appointment of a new Head of Sustainability.
The role will be filled by Greg Ritt (pictured), who joins from Rothschild and Co. He brings 12 years of experience working in sustainability across the world.
Under the Rothschild banking group, Greg was Group Environment Manager leading on global operations environmental management where he developed strategy, policy, targets and governance across 50 countries.
"Having global sustainability experience with Rothschild and Co. and previously Unilever, these roles have provided me with a depth of experience and understanding in this area and I am keen to expand this knowledge to address the social impacts of environment and sustainability," he says. "I am incredibly passionate about this area and can pinpoint the light bulb moment when I knew I needed to do more to make positive changes.
"While travelling in India 20 years ago, I saw how they were burning rubber tyres as a source of heat and as I witnessed the black plumes of smoke go into our atmosphere, I saw our world in a different way and knew I wanted to make a difference.
"I can see how passionate Stagecoach is about sustainability and I am excited to join the group and help make our new sustainability plans a reality."
Commenting on the appointment, Sharon Vye-Parminter, Group Health and Safety Director for Stagecoach says: "We are delighted to welcome Greg to the team and his extensive knowledge and experience in environment and sustainability will help us reach our aims and objectives as a company.
"Having recently launched our strategy, this is yet another commitment to how serious we are about making positive changes for our people, communities and country and our race to net zero."
Stagecoach published its sustainability strategy in August 2021, which sets out to decarbonise the business by approximately 70% by 2035 and target a zero-emission bus fleet by that date.