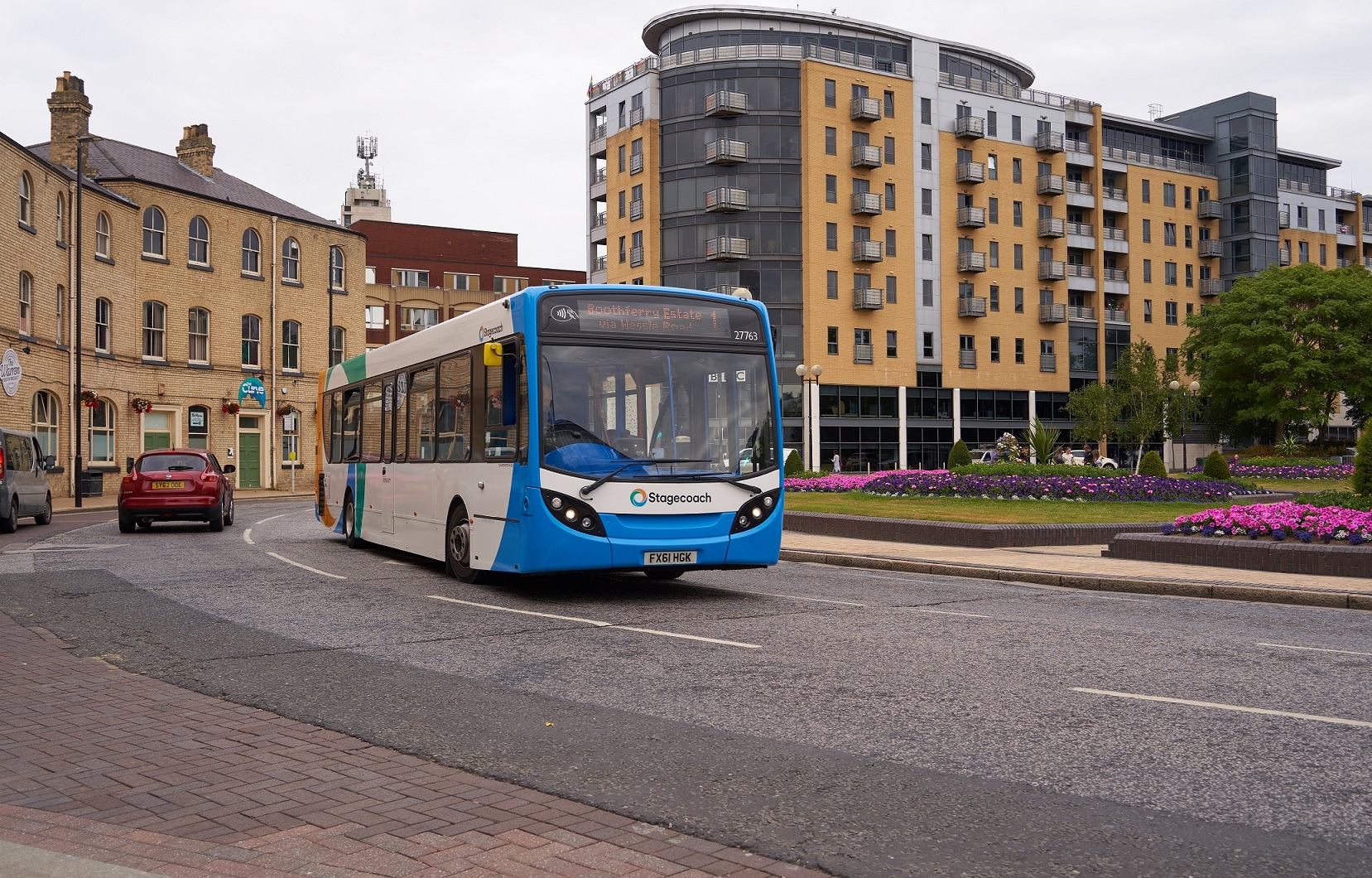 Strike action by 250 employees at Stagecoach East Midlands' Hull depot has ended after a two-year pay deal worth over 21% was accepted on 11 November.  
The highly-charged dispute that involved cleaners, commercial assistants, drivers and engineers saw strike action began on 7 October. It was scheduled to run until 29 December but was suspended from 7 November after the new deal was tabled. Unite recommended acceptance of that offer.

Under the package, drivers – previously paid £11.14 per hour – will see a rise to £12.50 per hour backdated to May. Their hourly rate will then improve incrementally to £13 in December, £13.25 in May 2023 and £13.50 in December 2023. Other roles will see rises by equivalent percentages.  
Acceptance of the offer followed a war of words between the operator and Unite that intensified after talks at ACAS ended without agreement in late October. Stagecoach said that the strike was "risking the future" of its network in Hull and accused Unite of "moving the goalposts."  
At that point, Stagecoach had put forward proposals including a two-year deal that would have increased wages by 16.7% and brought drivers' hourly rate to £13 by May 2023. In response to the claims, the union accused the operator of attempting to "union bust" and alleged that it was pressuring individual strikers to accept an already-rejected offer.  
Stagecoach East Midlands has welcomed conclusion to the dispute, with Managing Director Matt Cranwell saying that it is "pleased to have reached a positive agreement with Unite on a new pay deal." Mr Cranwell adds that acceptance means that the operator "can now focus on the future ahead of making sure that we deliver the best possible service."  
Unite General Secretary Sharon Graham has described the deal as "a major victory for Hull's Stagecoach workers." Ms Graham has added a hope that the significant pay increase "will provoke others into taking industrial action." She says that Unite will assist other members in the area "to fight for a better deal."