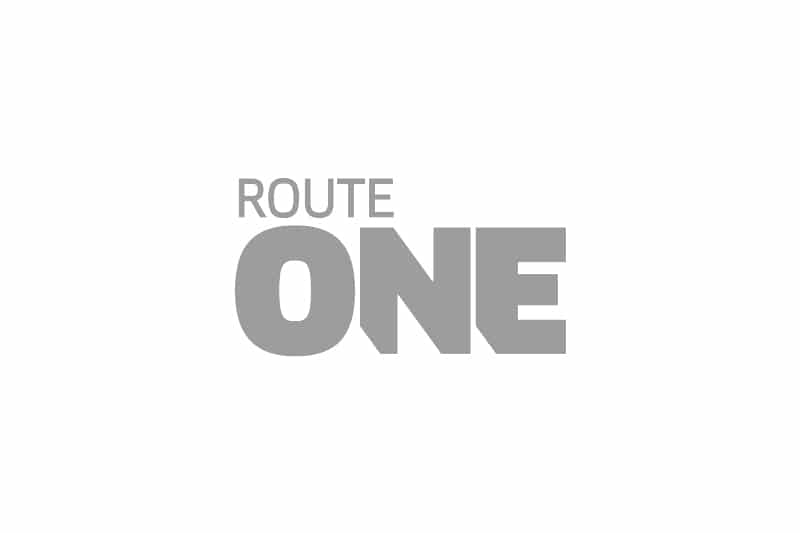 Alfa Leisureplex Group became employee-owned in 2015. Two years down the line, manifold benefits have been seen, and the business is more successful than ever
Succession planning is not easy for coach operators.
The nature of the industry means that an operator coming to retirement often has limited options for continuing the business. It can be hard to find younger people willing to take it on, whether family or potential buyers.
This was the conundrum faced by Karen, Paul and Peter Sawbridge in 2015. Their large hotel and tour operator business, Alfa Leisureplex Group (AGL), is very successful; there was no question of closing it.
On the other hand, to sell it would be to potentially compromise its family culture.
With this in mind, in July 2015 the group became employee-owned. The majority of shares in the Group transferred to a trust, operated on behalf of the employee, and all employees benefit from the financial success via an annual partnership dividend.
"The Sawbridge family wanted to exit the business in a way that would preserve their legacy," says Emma Russell, Finance Director. "These are people who love the people they work with and wanted to preserve the business, and give something back to the employees who have contributed to making the business the success it is today."
"Customers are already familiar with the high level of customer service, and since the transition to employee ownership, customer feedback is at an all-time high," adds Sean Keely, HR Manager.
"Not only is employee ownership a way of investing in our employee owners, but it also improves the experience for our customers."
Embedding the culture
Both Emma and Sean are passionate about employee engagement and have been working hard to embed the ownership culture throughout ALG.
Their task is not without its challenges. With circa 700 employees across the UK, it has a large number of employees at remote locations and out on the road.
The group comprises three companies under the ALG umbrella; Alfa Travel, the tour operator business; Leisureplex Hotels, which operates 21 seaside hotels; and Alfa Coaches, the coach fleet operator.
With its head office in Euxton, Chorley, as well as its 21 hotels, the business provides coach tours from around the UK, using five interchanges: Burtonwood, Bowburn, Tamworth, Reading, and Woodall. It also has a transport operating base in Wheelton.
Communication and employee involvement are two of the main priorities for improvement. "We're so geographically-spread, coupled with the fact the majority of employees do not use a PC as part of their role," says Emma. "These are two of our biggest challenge with regards to communications and engagement."
'Most successful ever'
Since the transition to employee ownership, there has been a significant improvement in employee engagement. The business carried out its first employee engagement survey in October 2015, which formed a starting point to measure subsequent years' success in engaging staff.
In the second survey 12 months later, the group saw an 11% increase in engagement levels among its employees, and a 6% increase in survey participation. "We are committed to making improvements where we are able to, and a large part of that is about understanding how our employees feel about working for us," says Emma.
"This enables our employee owners to have a say on matters that directly affect them and share best practice, as well as providing ideas on how we can improve."
The Group has seen other benefits, with its first year of employee ownership being the most successful ever, with sales up by 5% and profits up 20%. This meant that the employees received a dividend after just the first six months of ownership.
Collaborative approach
Employee Ownership is a growing sector in the UK. It has increased by 60% since 2012.
"The business model isn't solely about ownership: It's about the culture and the employee owners being involved," says Emma.
ALG has a Trustee Board to represent employees' views. It includes a number of elected employees and Workplace Representatives at each of its locations, who between them provide a communication channel between the employees and the Executive Board.
"It's more of a collaborative approach," says Emma. "All of our employee owners have a bigger say in the group's decision-making and overall strategy, and this is something that has continued to develop since we became employee-owned."
Sean adds: "Employee ownership is very much about encouraging innovation, and our employees are certainly more confident in coming forward with their ideas.''
A number of employee suggestions have already been implemented. All employees, regardless of age, are paid the Living Wage after one year of service.
Employee discounts on ALG holidays have also increased, providing access to more affordable holidays.
The employee intranet has also been developed, with news articles and policies; there's a regular employee newsletter; and mini-surveys are being conducted to target specific areas for improvement.
Celebrating success
Every year, the Employee Ownership Association holds a National Employee Ownership Day, for all EO businesses to celebrate the benefits.
This year EO Day fell on 30 June, and Alfa Leisureplex held events across the business to raise money for the Group's nominated charity – chosen by the employees – Cancer Research UK.
To celebrate the two-year anniversary since becoming employee-owned, all 700 employees wore 'Happy Employee Ownership Day' T-shirts. ALG also introduced long service awards, to recognise the outstanding contribution of the loyal and long-serving employees; over 150 employees received an award.
Emma and Sean are currently carrying out a programme of Employee Ownership Roadshows to further improve engagement and foster the culture of involvement.
"It is important for our employee owners to understand what employee ownership brings to our business, and what it means to their day to day working lives," says Emma. "It also allows us to capture their feedback and innovative ideas."
EO presentations are being held at ALG's 21 hotels, and by February all 700 employees will have had the opportunity to attend the roadshows.
"The initial feedback from the employees has been really positive, and the roadshows have helped to bring employee ownership to life," says Emma. "They also provide the opportunity for the employees to understand how they can make a real difference.
"Not only will this allow us to make the Group an even better place to work, it will also help us become more successful for the benefit of our customers and employees."
Family involvement
The Sawbridges are still involved with the business. Karen Sawbridge, formerly the Hotel Operations Director, became executive MD in March; Peter is non-executive chairman; and Paul is chairman of the Trustee Board, as well as a non-executive director of the Group.
"They are passionate about the Group and want to make sure their legacy continues," says Sean. "It's great to be able to utilise their vast knowledge and experience of our business and the wider industry."
Since the transition to employee ownership, the Group has taken delivery of 13 new Mercedes-Benz Tourismo coaches; a £2.7m investment. It has also acquired the Cliffe Norton Hotel in Tenby.
The group has aspirations to grow the business by acquiring more hotels over the next few years.
Five core values
The employee engagement survey resulted in the creation of the Group's core values.
"We wanted to understand what it is about our employees that makes our Group so successful, so we asked them to describe our culture, and from this feedback our five core values were created," says Emma.
'Family spirit' and 'team working' were popular themes. Using the feedback, it created its five core values: 'Deliver happiness and inspire others', 'Create a family team spirit through positivity and support', 'Honest and communicate openly with each other', 'Look for improvements in everything we do' and 'Create value for the employee trust'.
There are also everyday examples on how these can be achieved: By congratulating colleagues on a job well done, by admitting mistakes, or by looking after equipment, for example.
"These are behaviours that come naturally to our teams. When we are recruiting we are looking for a mixture of technical ability, behaviours and attitudes," says Sean.
"We are committed to making the Group a better place to work," adds Emma. "Everyone spends a lot of their time at work and we want them to be happy and to enjoy their roles.
"Our core values help us achieve this, and ultimately this enhances our customers' holiday experiences."