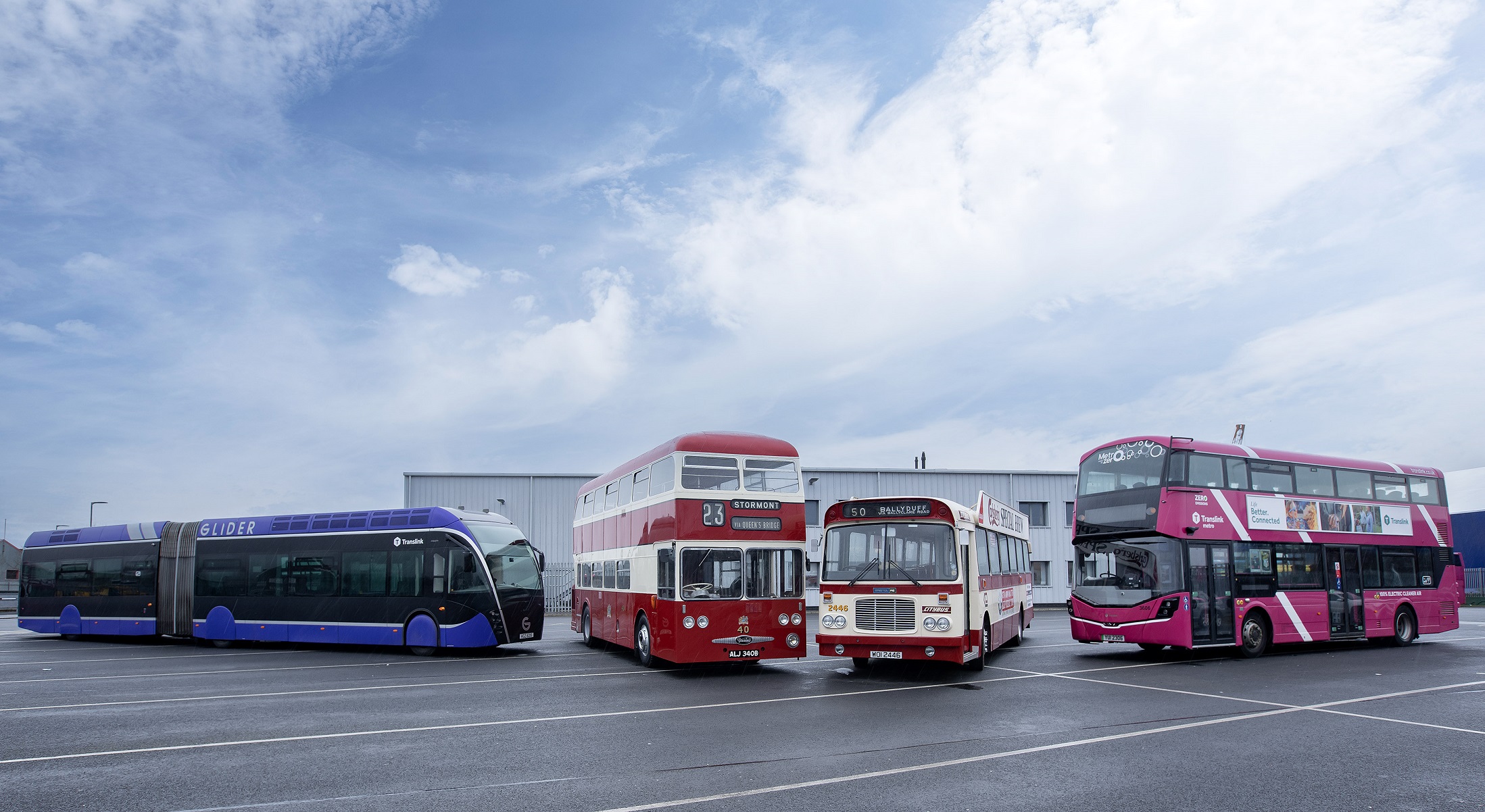 Translink has celebrated 50 years since the inauguration of Citybus in Belfast. It began on 2 April 1973 with the staff, vehicles and depots of the former Belfast Corporation Transport Department (BCTD). Despite the operation having been rebranded as Translink Metro in 2005, its legal name remains Citybus Ltd.
To mark the occasion, Translink brought together two examples of buses that represent Belfast's past and posed them with a Wrightbus StreetDeck Electroliner that forms part of the current fleet's ongoing transition to zero-emission, and a Van Hool Exqui.City articulated bus from the city's Glider bus rapid transit network.
Translink points to the latter two vehicles as examples of how the bus offering in Belfast has been "transformed" over the five decades since the formation of Citybus, at which point some vehicles dated back to the 1950s.
Group Chief Executive Officer Chris Conway (pictured lower, right) has also noted the difficulties posed to Citybus operation during the Troubles. During that period, the operator "kept services operating, maintaining a sense of normality," says Mr Conway.
"Bus drivers often faced adversity and we remember our colleagues who sadly lost their lives during that challenging period. Since then, there have been numerous developments in terms of routes, people, vehicles, ticketing and technology, with the Citybus story also reflecting Belfast's evolution over the years into a modern, vibrant city."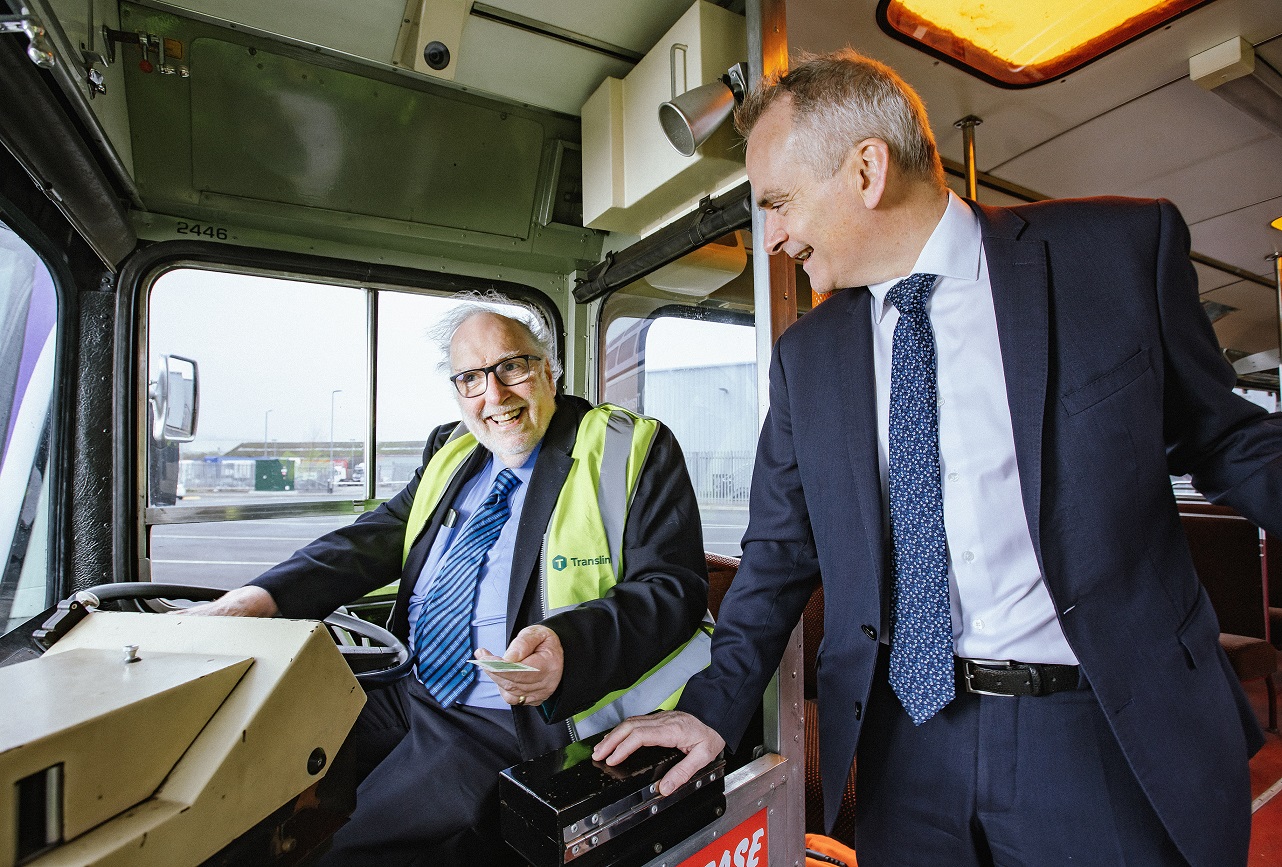 As part of the celebrations, Translink involved Metro driver William McKeown (pictured lower, left).
Mr McKeown is one of Belfast's longest-serving bus staff, having put in over 45 years' service with Citybus and its successor.
The two heritage buses involved in the event were a Bristol RE with Alexander (Belfast) bodywork – part of a large fleet of the type to operate in Northern Ireland – and a Daimler Fleetline with Belfast-built MH Cars bodywork.
It first saw service in Bournemouth before returning to Northern Ireland for preservation. There it has been restored and painted to represent the BCTD fleet, having been built to that operator's specification.