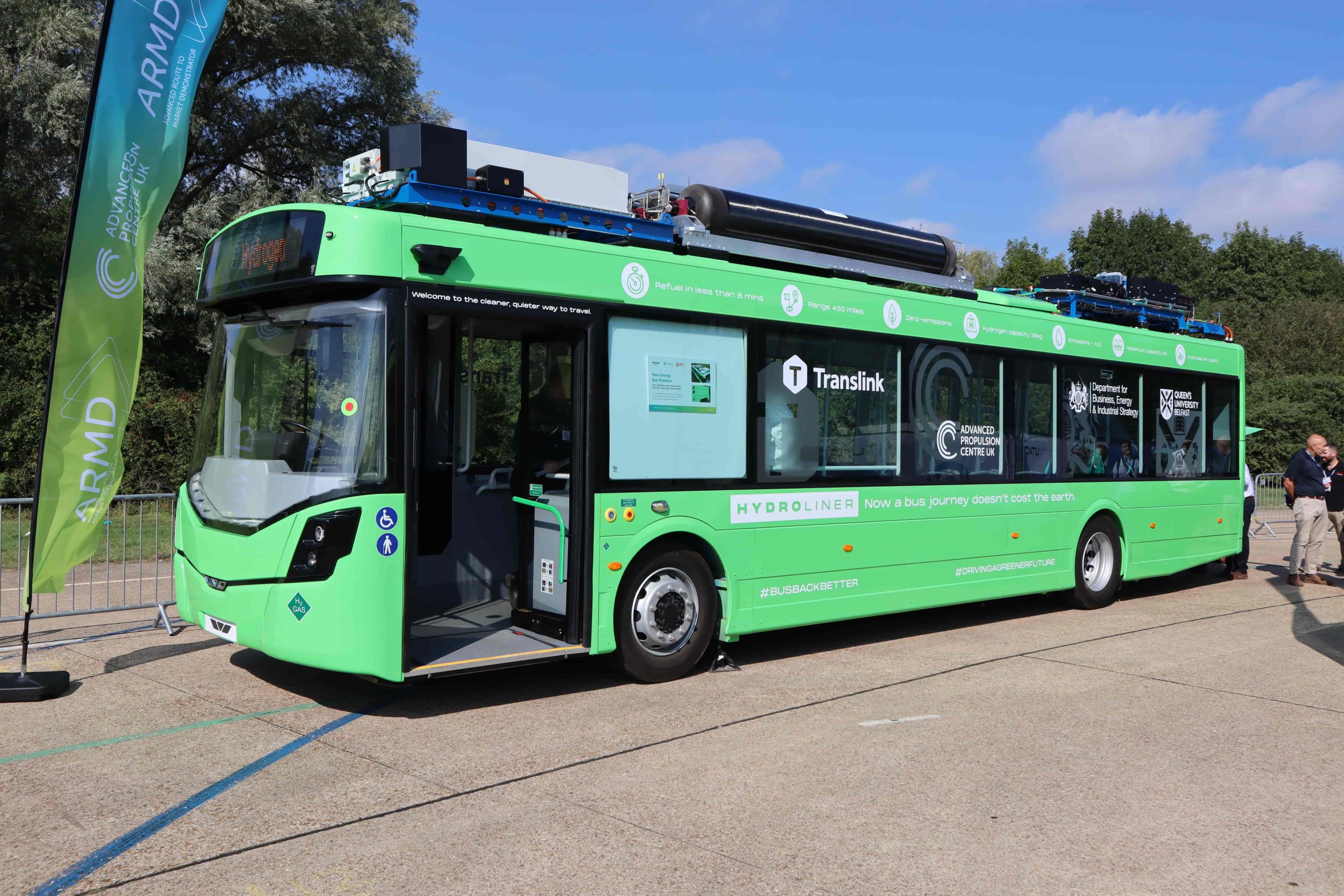 Wrightbus's planned multi-million pound green hydrogen production facility has won funding from the government's Net Zero Hydrogen Fund.
The plans for the facility at the bus manufacturer's Ballymena headquarters have been boosted by becoming one of 15 projects to benefit from yesterday's £37.9 million injection into green energy announced yesterday.
Due to be developed in conjunction with Hygen Energy, it could produce enough clean energy for upwards of 300 buses per day.
Rob Best, Director of Engineering at Wrightbus says: "We are delighted to have won funding for this hugely important project, alongside many other schemes which will support the hydrogen economy going forward.
"Decarbonising public transport requires a variety of solutions and for many bus routes, hydrogen is the best option. For this to happen, operators need a reliable, affordable and constant supply. Our plans will enable future demand for hydrogen here in Northern Ireland to be met."
Andrew Newman, Managing Director of Hygen Energy, adds: "This is a flagship project for Northern Ireland, and strategically important for the UK as a whole.
"This project will initially be able to produce enough hydrogen to run up to 300 buses, and has the potential to triple in scale as demand for hydrogen increases, creating economic opportunities in Northern Ireland while supporting decarbonisation efforts and contributing to the UK Government's targets for domestic renewable hydrogen production capacity."
The coach and bus industry recognises the potential for hydrogen to form a viable alternative to battery-electric in the future.
The government's Department for Energy Security and Net-Zero says of the Wrightbus development: "This will be a flagship project for Northern Ireland, and strategically important for the UK as a whole, as it will catalyse further zero emission bus deployment opportunities, help to raise the profile of Wrightbus and reinforce the Company's leading position in the global hydrogen bus industry."
The news came on a day when the government announced £381 million Local Electric Vehicle Infrastructure (LEVI) funding to accelerate electric vehicle charging infrastructure across England. It follows publication this month of the Confederation of Passenger Transport's second Zero-Emission Coach Taskforce report which in part called for enhanced electric charging infrastructure.