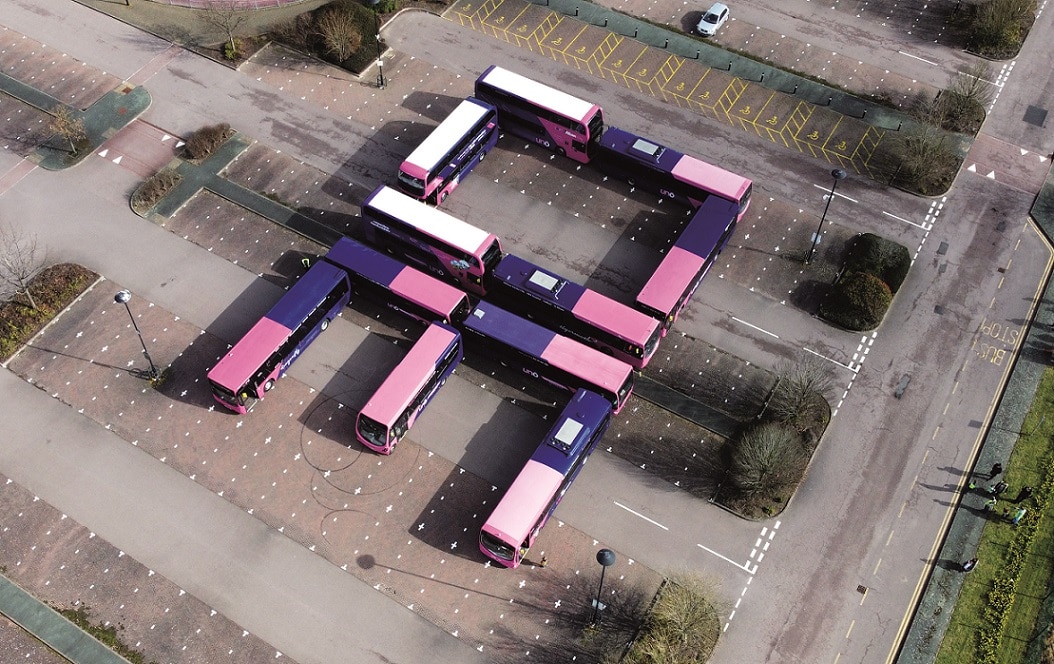 Bus company Uno celebrates 30 years of serving Hertfordshire in 2022. As part of its work to mark that achievement, the business has published a commemorative booklet, commissioned a pin badge for staff, applied internal and external branding to one of its vehicles and staged a photoshoot to highlight the milestone (pictured, above).
From its founding in 1992, the University of Hertfordshire-owned Uno first ran as University Bus. It assumed its current identity and distinctive livery in 2005 and now runs over 100 buses in three counties, along with services contracted to Transport for London. Almost 200 members of staff are employed.
Commercial Manager Ed Cameron notes that 40% of Uno's vehicles now meet Euro VI emission levels, while it also has a small number of battery-electric vehicles that run into Potters Bar. Since 2019 Uno has introduced a new website and mobile app, contactless payments and a rewards scheme for customers that purchase tickets via that app.
Recruitment of new staff continues and Uno also runs its own in-house training school, taking individuals with no previous bus experience and turning them into fully-qualified bus drivers.