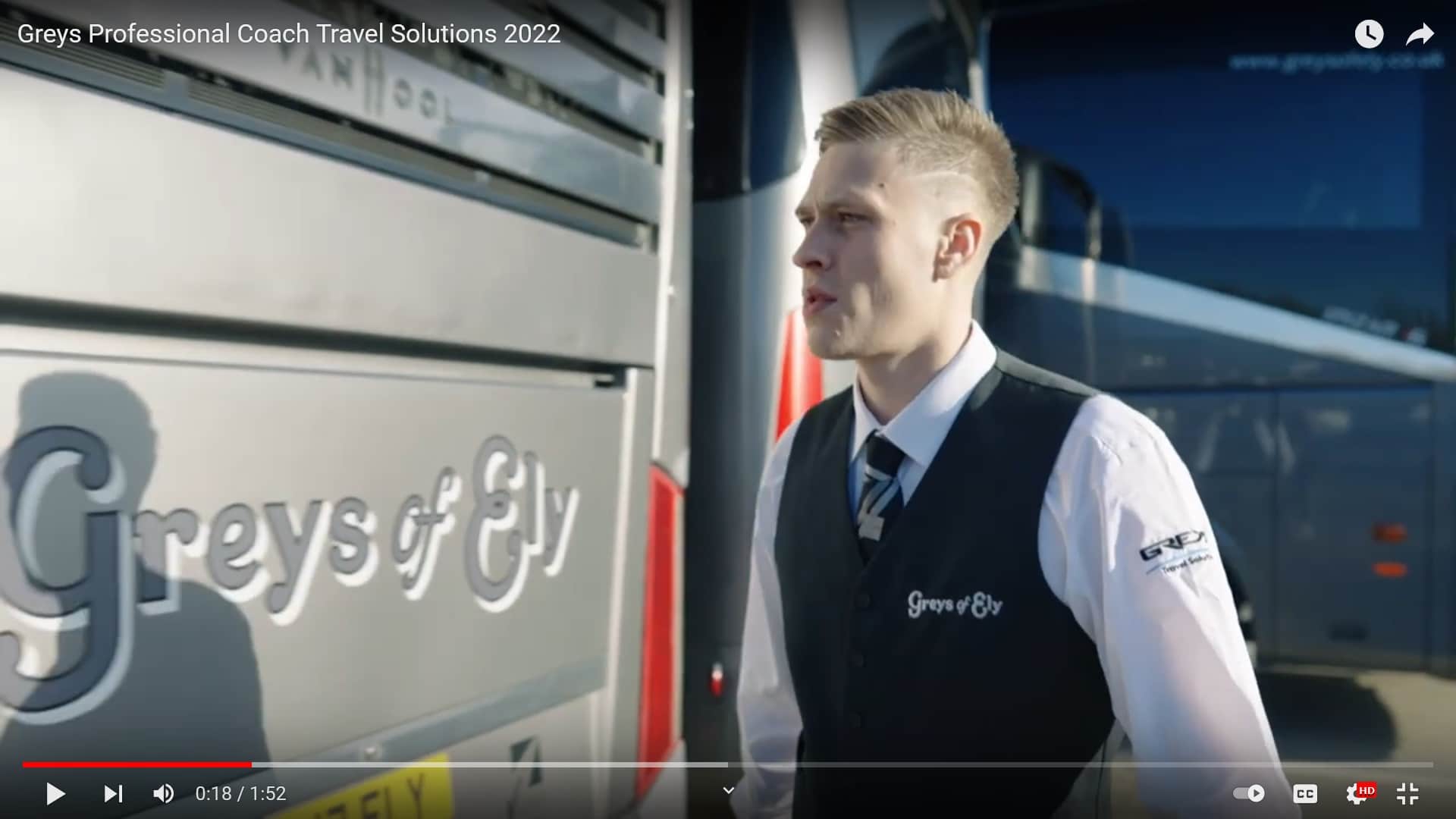 Greys of Ely says that video content will form a key part of its engagement strategy for 2022, describing it as a "fantastic medium" to interact with customers and staff. It comes after the award-winning Cambridgeshire operator partnered with digital agency Front Foot Creative.
Use of video is based on Greys' recognition of the need for high quality, high production value content to speak to its customer and staff bases. The first in a series of videos for 2022 highlights Greys' commitment to outstanding customer service and the meticulous steps that it takes to ensure a safe and comfortable customer experience, during both normal times and the pandemic.
Other content projects to be realised this year include a VIP coach showcase and a staff training animation. Greys of Ely has previously published video content highlighting elements of its business such as vehicles, training and engagement programmes, and technology usage. It has also created viral videos on more light-hearted subjects, with Mr T featuring on one occasion.
Managing Director Richard Grey says: "Video is a fantastic medium for businesses and, if the content is right, it is a brilliant way to interact with customers, staff and the wider industry.
"Communicating key messages in a modern, engaging way has always been important to us at Grays, and partnering with Front Foot Creative has meant that we've been able to take that to the next level. It produces outstanding video content and has been a pleasure to work with – the focus has been on collaboration, and it has really made an effort to get to know us as people and understand our business."
Adds Front Foot Creative Director Nick Fairbairn: "It is always great to work with forward thinking businesses that want to create quality content, and that is certainly the case with Greys. Richard has been full of ideas and we have really enjoyed collaborating on these concepts before bringing them to life. We are looking forward to continuing our relationship with Greys and have plenty more exciting video content to showcase over the coming year."