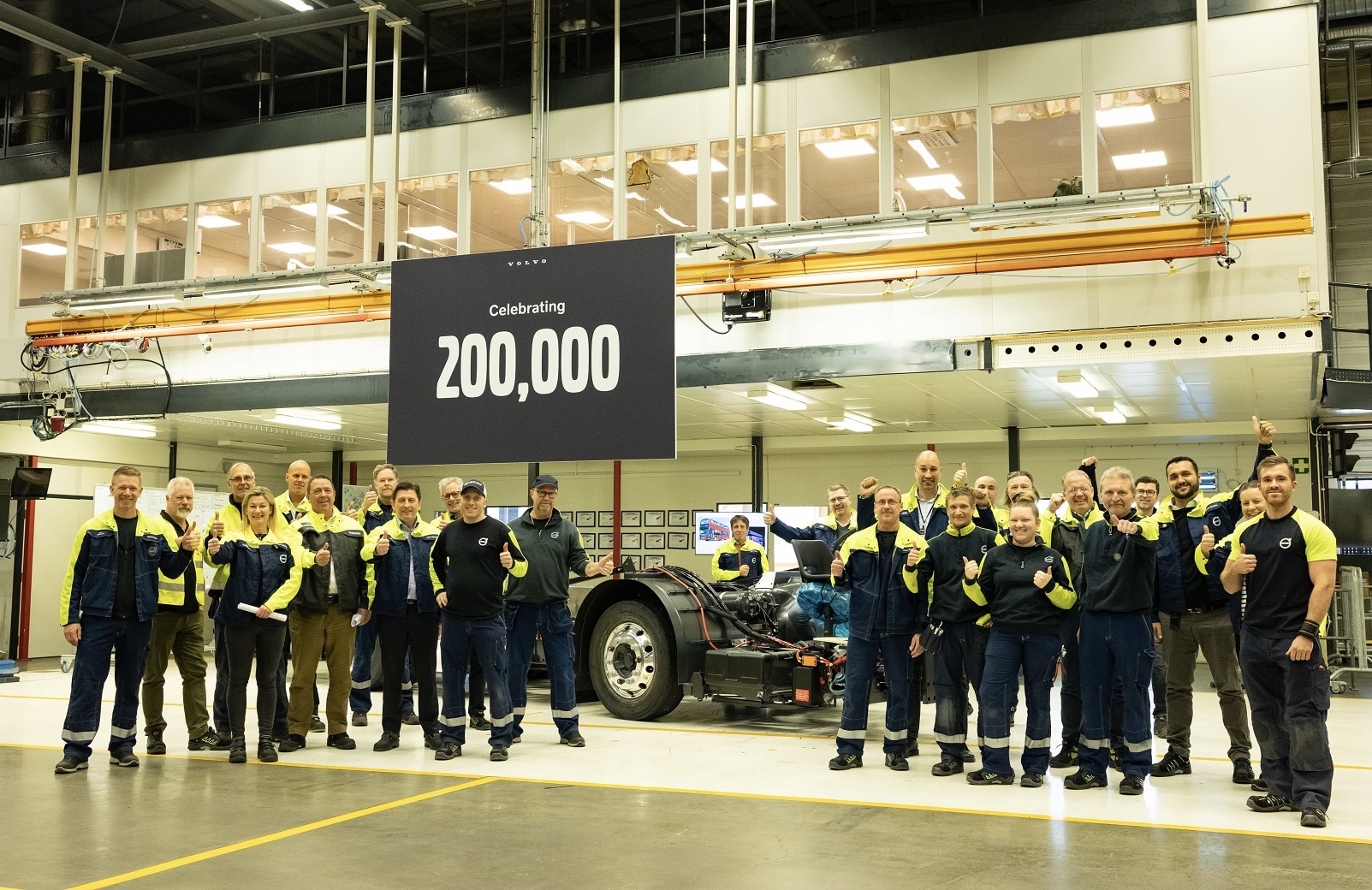 Volvo has celebrated production of 200,000 coach and bus chassis at its Borås plant in Sweden. The landmark underframe is a member of the BZL battery-electric bus range, one of over 50 models that Borås has manufactured for global markets since 1977.

Borås is Volvo Buses' industrial hub for chassis production. The OEM claims that it is one of the first bus manufacturing facilities in the world that relies solely on renewable energy, which is obtained from sources including hydropower and biofuels. 
While the 200,000th chassis forms part of the BZL programme, a spokesperson says that was coincidence rather than planned. "But [it was] of high probability, since we are ramping up production after the recent launch," they add. Volvo Buses President Anna Westerberg was present to witness it rolling off the line. 
Popular models that have been constructed at Boras include the B7R and B7RLE and the B11R, but many operators and drivers will regard the B10M range – used in coaches and buses and in single-deck, double-deck and articulated applications – as its finest product. Some B10Ms were also manufactured in the UK in the late-1990s. 
In addition to a transition to the use of renewable energy sources at Borås, other work has been carried out to reduce overall consumption and to minimise the facility's environmental footprint. The factory currently has a capacity of approximately 10,000 chassis per year and it employs around 300 people.