The Women in Bus and Coach initiative went national on 8 November following a smaller launch in June. The diversity campaign continues to build momentum
Transport for London's (TfL's) diversity initiative Women in Bus and Coach (WiBC) went national on 8 November with a summit at the Hilton Birmingham Metropole. It saw a diverse range of representatives discuss the challenges and opportunities for women within the coach and bus industry and the work to support and encourage existing and future women in the sector, as well as the signing of a WiBC National Charter to challenge industry practices that do not support women.
The national summit follows on from the successful launch of the WiBC network in London in June. TfL Director of Buses Louise Cheeseman is Chair of the initiative. In her opening remarks she highlighted that the network will help address key challenges such as a national skill shortage and staff vacancies, "reverse the national trend of falling bus journeys" and ensure that the industry "reflects the customers" it is carrying.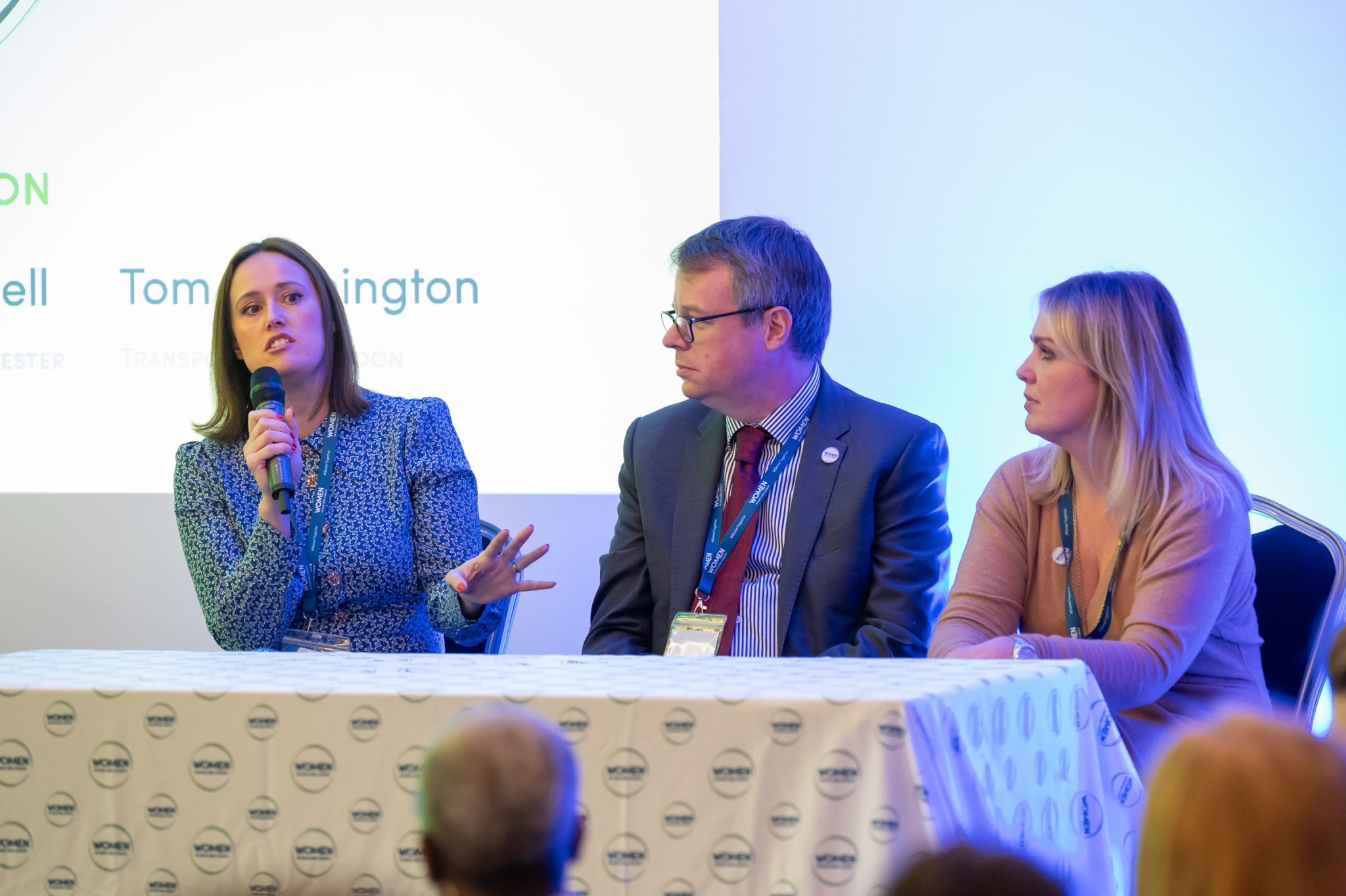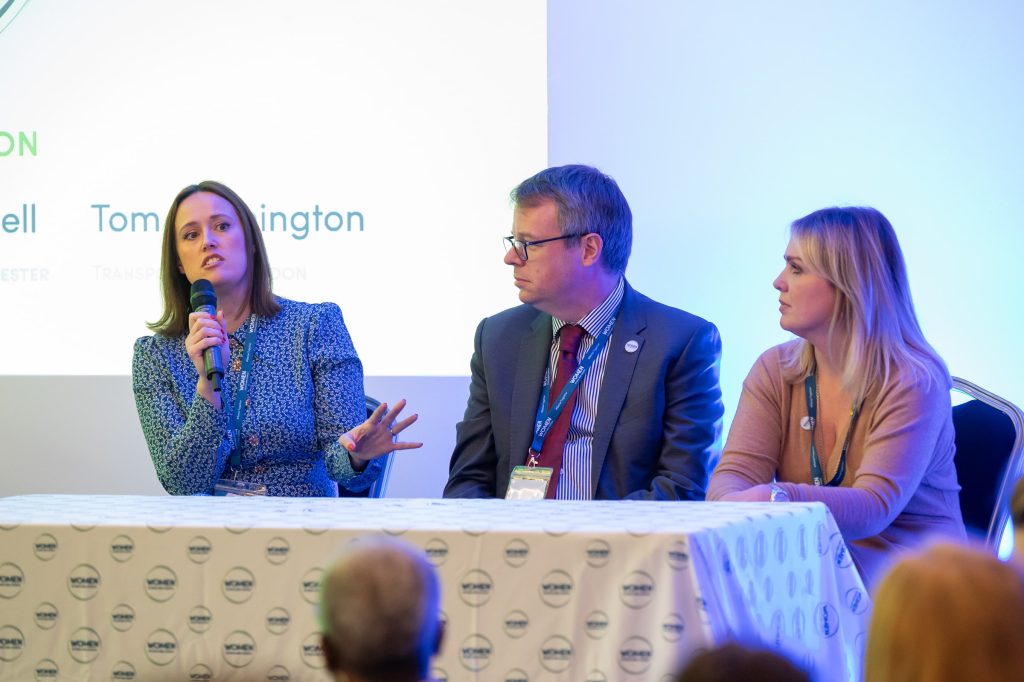 Getting direct on challenges
Challenges and barriers still affecting women in the industry were recognised at the summit by Ruth Salmon, consultancy lead for safety at Transport Research Laboratory (TRL), who conducted research based on stakeholder engagement.
They include barriers around shift work and a lack of flexible working; women's health and menopause, periods, pregnancy, inadequate toilet facilities; a "default male design" that affects vehicles and uniform options; and a perceived "macho culture" that presents a negative atmosphere for many women and people from minority groups.
But in discussing industry challenges (and recognising systemic challenges that spread across industries), the panel discussed how women and allies can help affect change.
For example, Rachel Geliamassi, Managing Director of Stagecoach West, encouraged companies to be forceful in the management of support structures. Nina Lockwood, Chief Executive Officer at Intuitive Recruitment, highlighted a successful campaign by Go-Ahead to target applicants from outside the sector through the promotion of role models.
Longer term actions that the day's panels suggested could be used to encourage more women into the industry included active and specific steps for the recruitment of female drivers, and addressing the perception among many women that driving is not a career for them. Ms Lockwood recommends engagement through the whole education system, showing the variety of roles that exist within transport.
As for issues such as male-oriented cab design, Kerri Cheek, Director and London Chair of WiBC and Senior Bus Safety Development Manager at TfL, has announced the launch of a consultation engagement roadshow to gain insights on pain points for drivers. Such a roadshow will, she says, show that TfL and WiBC are "serious about inclusive design". Those who wish to engage with the roadshow should reach out to WiBC.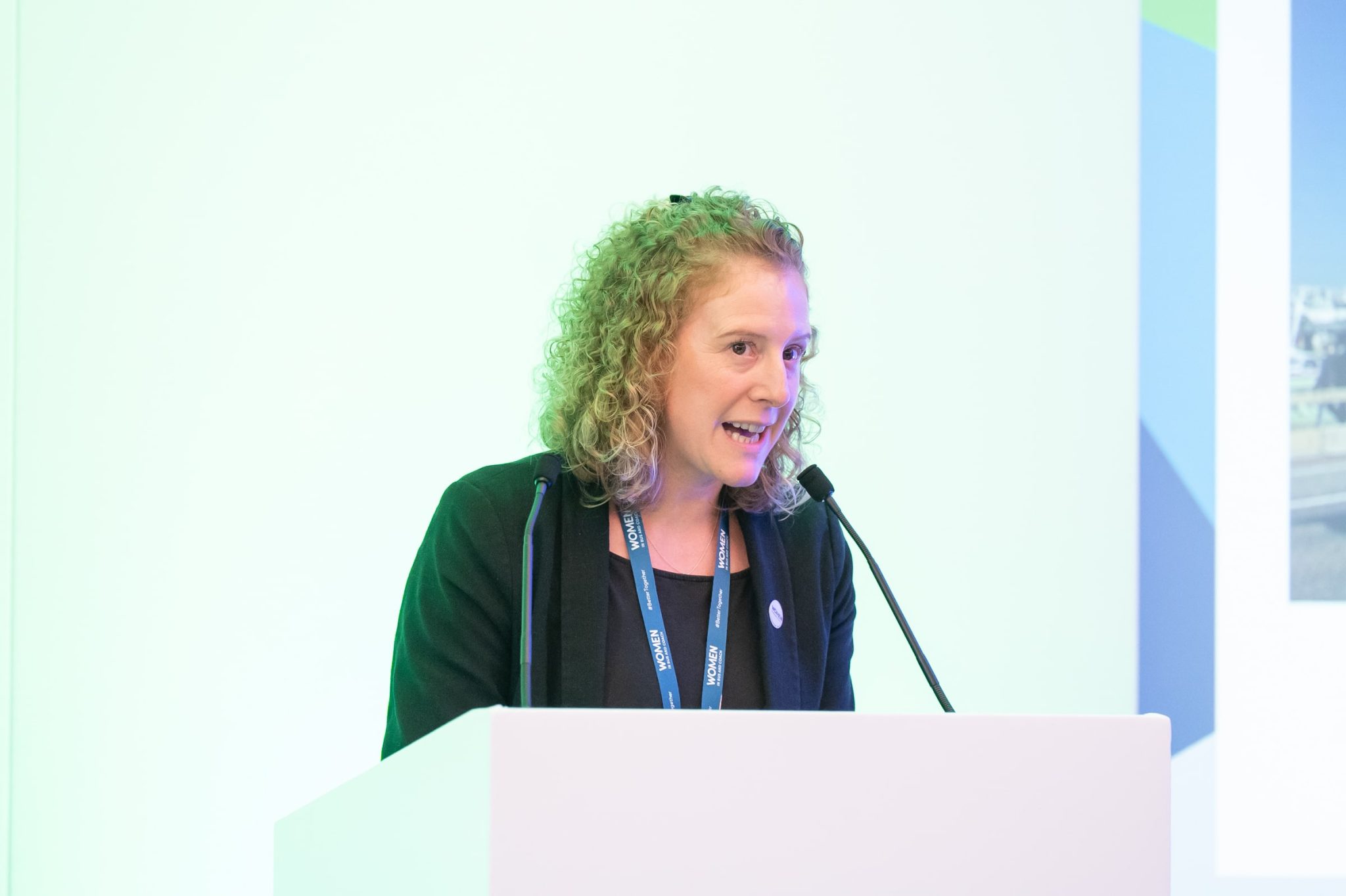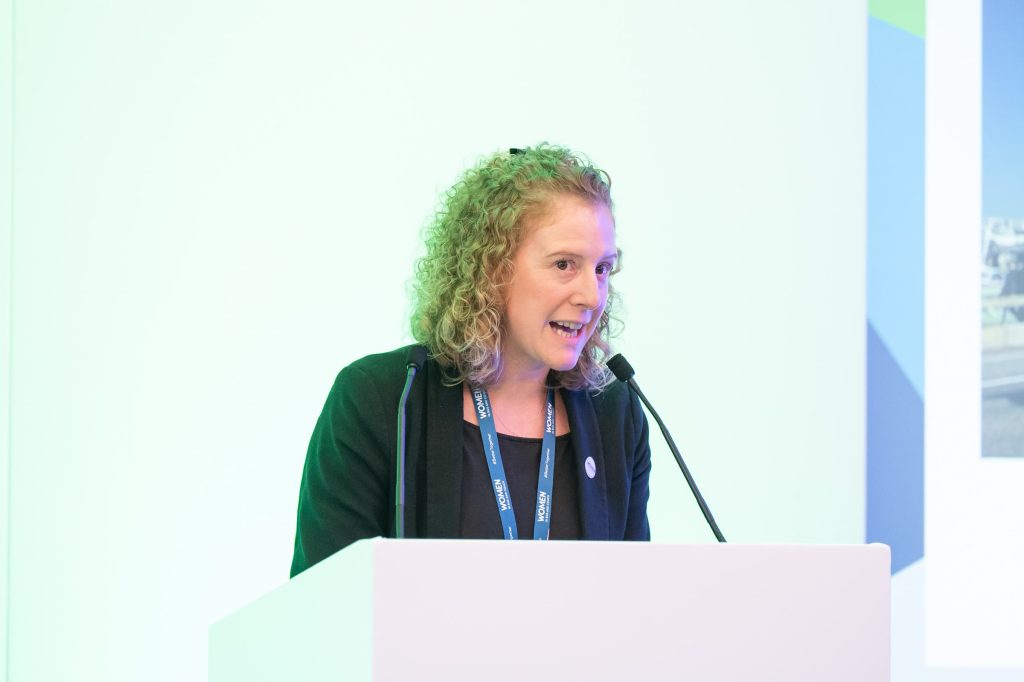 Unique challenges in coach
While the summit focused primarily on challenges in bus, the coach industry was also represented. Sharon Changula, Department for Transport (DfT) Deputy Division Head of Grants Delivery, revealed that DfT has appointed a dedicated contact for coaches, Michelle Smith. routeone understands that role and its function will be clarified in future.
Candice Mason, Director of Business Operations at Tring-based Masons Minibus and Coach Hire, spoke about the unique barriers for women in coach, as well as the explorations into how women looking to go back into work can be supported by coach businesses.
Coach driving presents several barriers for women and mothers according to Mrs Mason, who says conducting school runs and 15-hour shifts is "difficult" while tours across the UK and Europe are "almost impossible". She also noted a lack of childcare provision for irregular workshift patterns, but Masons' own solution has been to speak to women who have shown an interest in coach driving, to look at what hours can be worked and which work around their families. This is then mapped to individualised contracts and shift patterns.
"I believe there is a preconception of this being a very male-dominated world and having not much scope for women," she says. "We can change this by changing how we promote opportunities within our local communities. One of the biggest advantages of the coach industry is how invaluable it is to the local community. This could be used to our own advantage."
A special announcement from Yasmin Ghabbour, Senior Management Representative (Procurement Department) at MCV Bus and Coach UK also highlighted efforts to make MCV more inclusive with the introduction of an award that recognises the contributions of women to the industry. The Woman of the Year Award will be presented in 2024 and aims to celebrate professional resilience and leadership.
Founder's legacy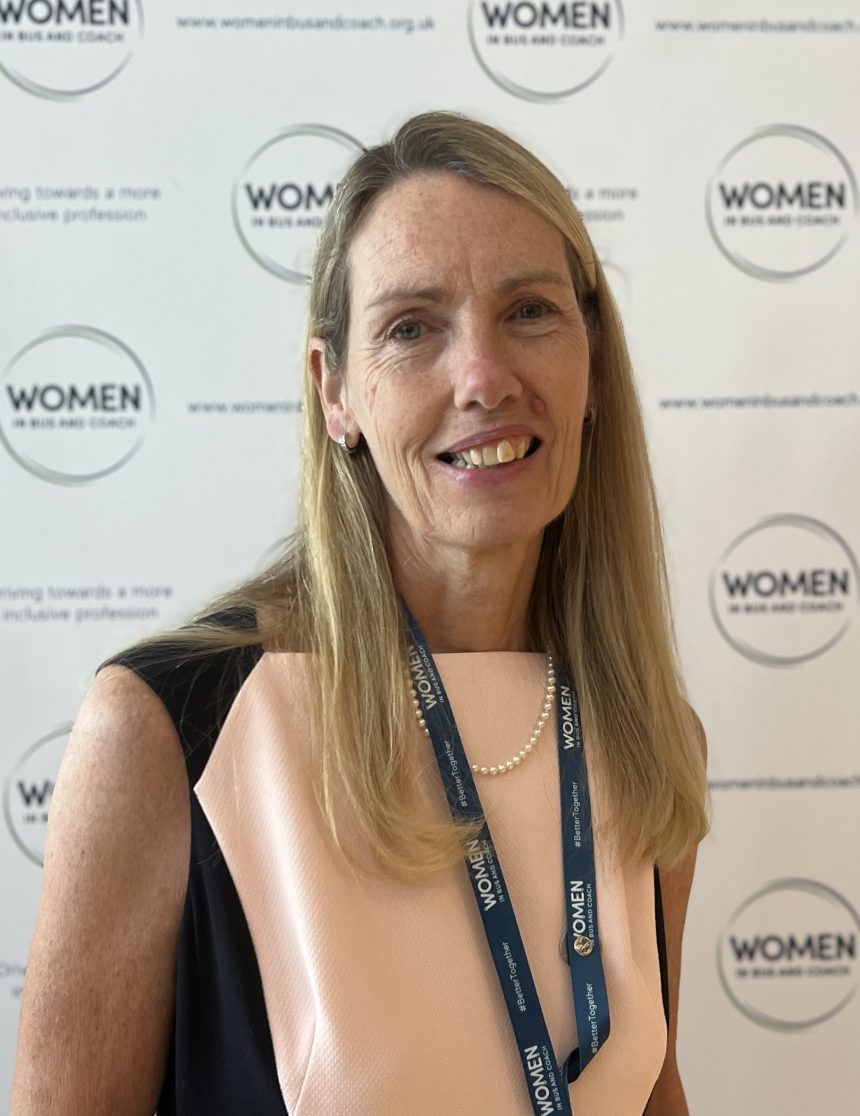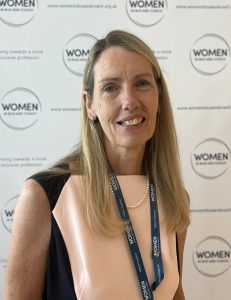 The Women in Bus and Coach conference would not have been possible without the actions of founder and Chair Ms Cheeseman. With retirement on the horizon, she will carry forward its creation as her legacy.
Ms Cheeseman, who began her career in rail, reveals it was the creation of Women in Rail that inspired calls for a similar support network in coach and bus, as well as the clear need post-pandemic to address the skills shortage in the industry.
Ms Cheeseman hopes the launch will see policies and initiatives taken forward on welfare facilities for women, better uniform design, recognition of the need for facilities for women in their menstrual cycle, and rosters that consider individuals' factors. "It might take a little bit of thought, but that can benefit businesses hugely, because it can attract enormous amounts of talent, and retain it – which is the biggest thing," she says.
The success of both the Birmingham summit and WiBC's launch in London reveals how positively the campaign has been received. "Everybody says how needed it is, as much as a support mechanism for women, but also to recognise there's a huge need to attract women," adds Ms Cheeseman. "The passion and energy in the room supports and validates the need for a group such as WiBC. This started as a London initiative, but is a national initiative, and the ambition now is to make it global."
Women in Bus and Coach website here.