With electrification, vehicle connectivity and an increasing reliance on cloud-based platforms for staff scheduling, engineering management and KPI delivery, data is king in the bus industry. But that data can only be leveraged if it is brought together in an easy to understand shared interface. That is where Verkehrsautomatisierung Berlin – or VAB Berlin – believes it comes in.
VAB Berlin is 100% owned by Hanning & Kahl. Based in the German capital and with 54 employees, it counts a well-developed and bespoke data-based depot management system among its products. That tool harvests operational data from a multitude of sources and brings it together to deliver efficiency and productivity gains, and – the supplier says – improvements in service delivery.
That approach, VAB Berlin adds, allows depot management to be streamlined while at the same time being optimised for the specific operational landscape of the location in question. VAB Berlin is well represented among its home nation's major urban bus operations, and in several other European nations.
The company has 35 years' experience, 250 solutions for the wider world of public transport and 350 clients worldwide. It has now turned its attention to the UK bus market.
VAB Berlin platform uses data to deliver depot connectivity
Connectivity is at the heart of the VAB Berlin depot management solution. It is aims to replace up to seven individual systems with one platform. The product draws down data from whatever sources are available, relating to matters from vehicle location and status to defect reporting and scheduling of engineering interventions to battery charge levels on electric buses.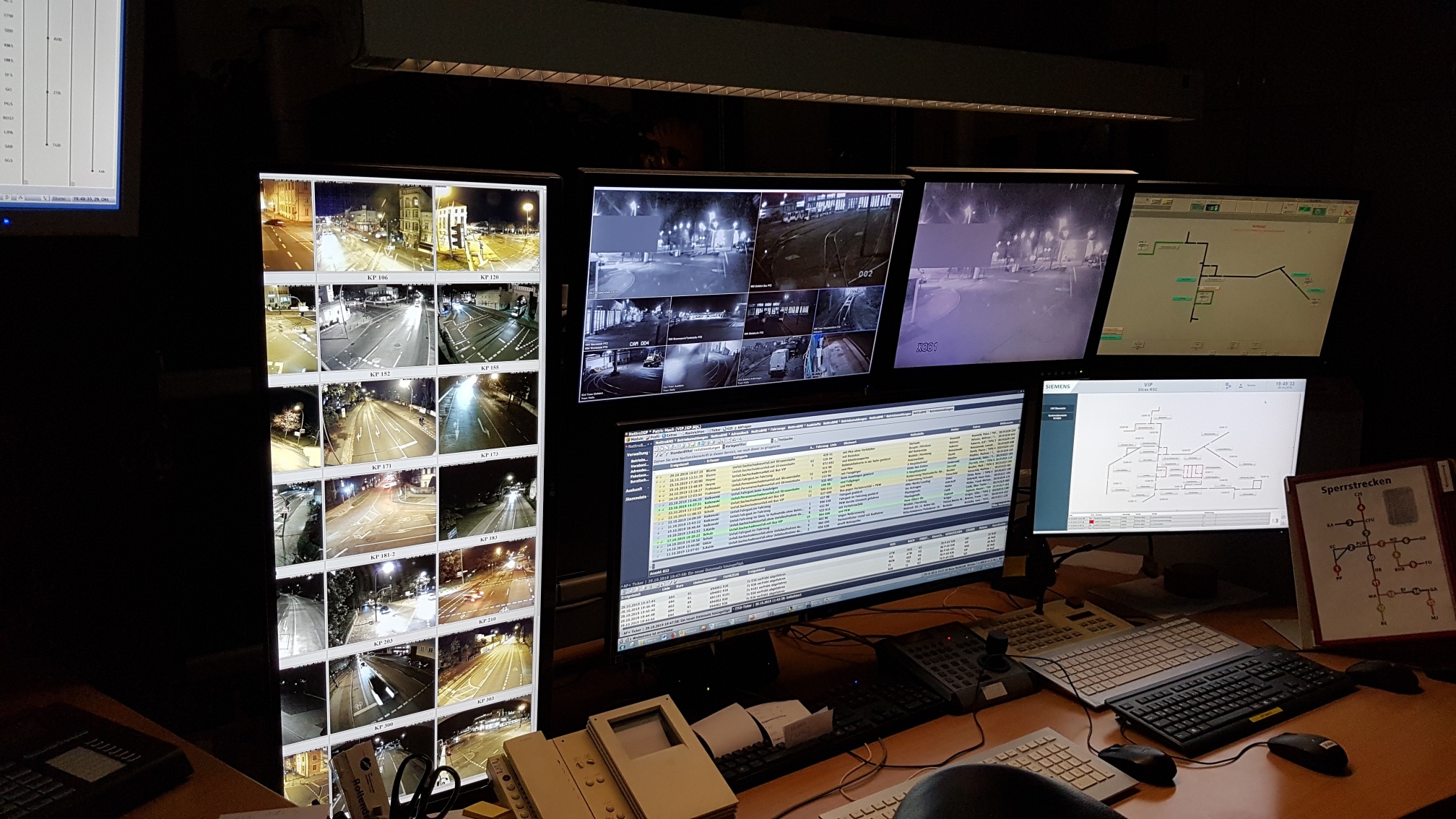 "Our depot management platform can be seen as being the centre point of a spider's web of data sources," says Robert Jones, Commercial Agent for VAB Berlin in the UK.
"It connects the control centre, allocators, schedulers and the workshop.
"They all get the information they need quickly. That includes the driver being able to see from home where his or her bus is parked in the depot. Drivers can even sign on for work from home.
"We feed in data that already exists, but which lacks overall coherence. That lack of coherence could mean that the person in charge of the workshop cannot communicate properly with depot controllers about when a bus is ready for service or required for attention, for example." Because VAB Berlin collates existing data, it does not require additional hardware on buses for its platform to function.
Modularity is at the heart of VAB Berlin system
The system is based on modularity. VAB Berlin can build in each function that the customer requires. The first step in a bus's journey through the depot management system may come with reporting its arrival back off service. After cleaning and fuelling – which is logged by the platform as required – staff can be told where to park it depending on whether it requires attention or is ready for further service.
The VAB Berlin system can work with digital defect reporting and the allocation of maintenance work in advance to recognise when attention is required. A garage appointment can also be entered manually.
Where the bus is ready for passenger service once fuelling and cleaning are completed, the driver or shunter can be directed to park it in a location that enables a smooth morning run-out the following day. Timetables and allocation requirements of bus types can be considered in that process. Buses are colour-coded on the controller's display to reflect their status.
VAB Berlin's user interface is also accessible to mobile controllers – either in the depot yard or on the road – via an iPad or a similar device.
If needed, data may be downloaded from the bus automatically when it returns to the depot. That harvesting can include tyre pressures and CCTV downloads, among others.
Management of electric buses is a key part of the platform
A key element of the platform is the management of battery-electric buses. The system can draw down data on the location and status of chargers. It can also display the charge level of each bus that is connected to them and present it alongside duty allocation parameters. Real-time visualisation of buses' energy usage can also be delivered.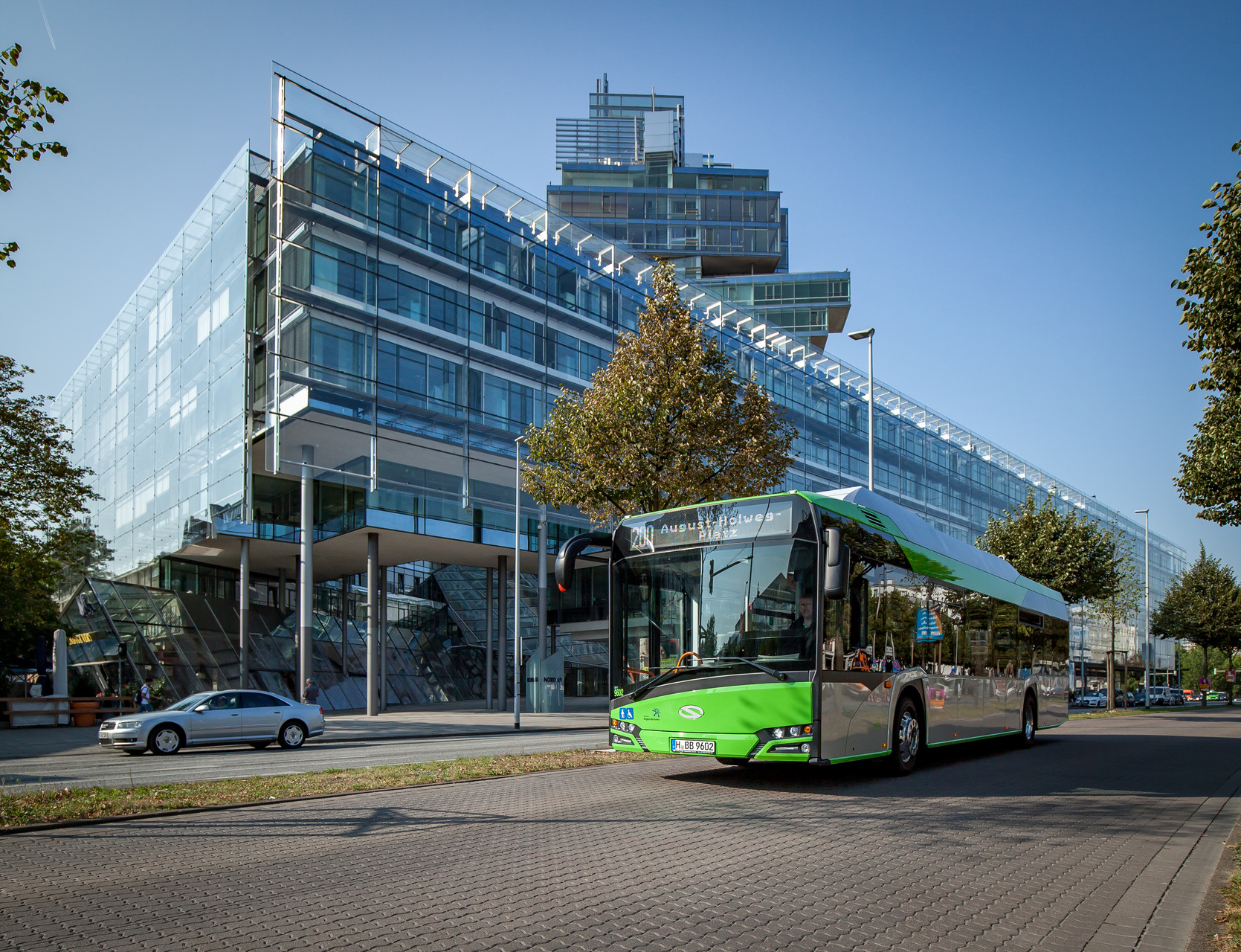 When coupled to the system's potential to know the range requirements of individual bus duties, that allows allocators to make informed decisions.
The system can also be configured to consider the energy requirement of pre-heating or pre-cooling battery-electric buses when they are on charge.
Allocation is a further aspect that the VAB Berlin system can simplify. Robert says that thanks to its connected nature, allocation can be run automatically if it suits the operator. Alternatively, it can be done manually by a staff member at the depot based on the information presented. It can also be carried out centrally by one person who deals with multiple operating centres.
"We can feed data from scheduling software into our system. When other factors are considered, such as electric bus range or the requirement for certain buses to be available for maintenance at a specified time, it can allocate vehicles automatically taking those into account," says Robert.
A further aspect of that is how a specific type of bus can be allocated to a defined duty. If a smaller vehicle is more suitable on Sundays or outside of school terms, for example, that can be factored in.
Centralisation of operations management is possible with VAB Berlin
The potential for centralisation is a significant strong point of the platform, VAB Berlin believes. To demonstrate that, it uses an operator in Germany. That business has 1,500 buses across 12 depots within a radius of 200km. While supervisory staff and large workshops are located at each, overall control sits with a central location.
"Everything at that operator is managed from one point, down to drivers signing on. It takes the onus away from having to employ more people to carry out tasks at depot level," says Robert. "It also removes a level of communication and the potential for misunderstandings by centralising key tasks."
A further capability of the VAB Berlin depot management solution concerns driver sign-on. Duty commencement terminals for staff to book on can be integrated into the platform, in addition to drivers being able to use their own smartphones for the task.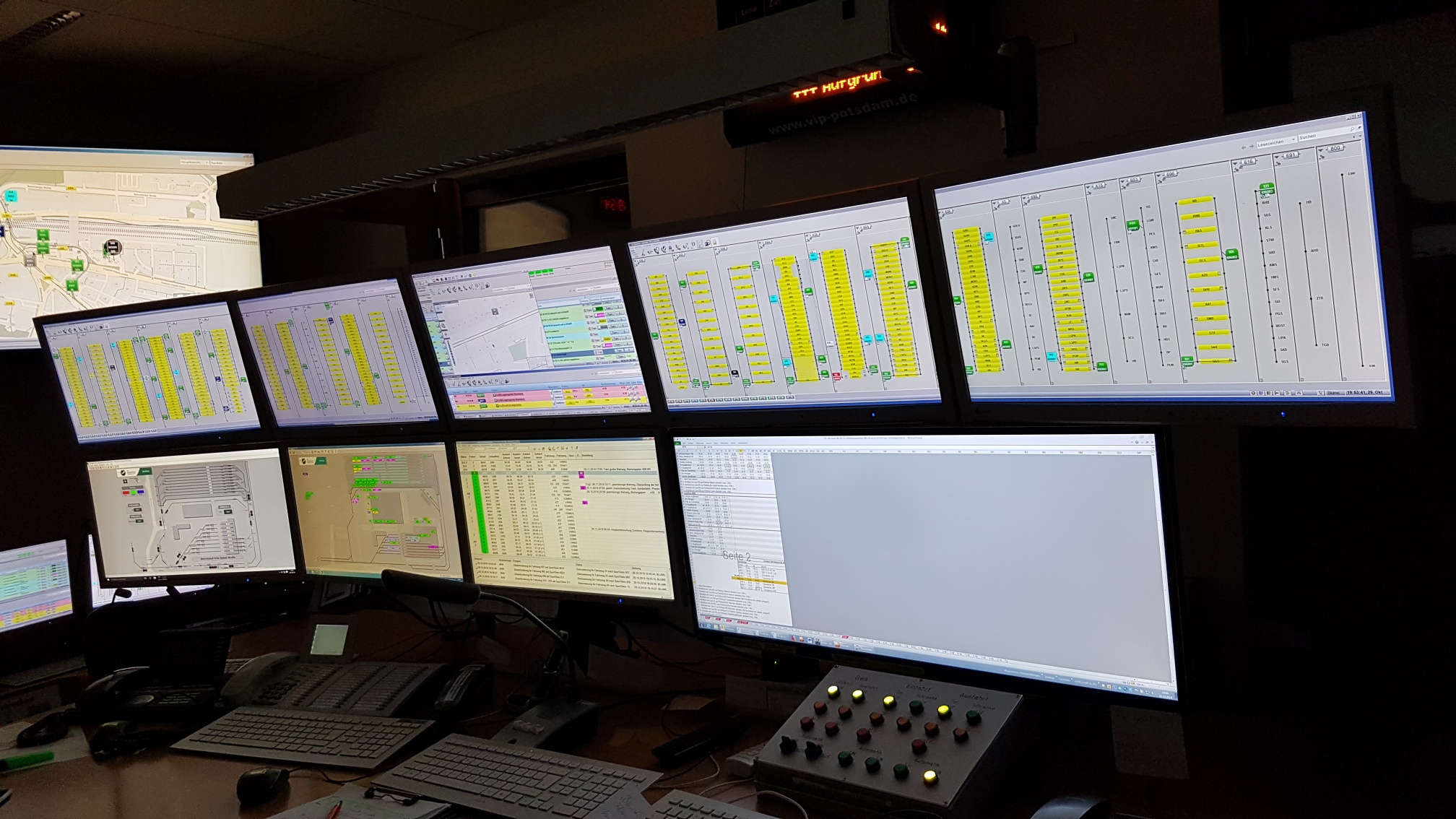 Either of those methods can inform the driver of their allocated bus without the need to report directly to a controller, including before they arrive at work when a mobile device is used.
A smartphone sign-on system could also assist supervisory staff when a driver is not coming to work, giving them advance notice to source a replacement should they be needed. "It is totally paperless, and nobody has to wait and see if the driver is coming to work."
Franchising and manufacturers' interests also considered
While operators are currently the target market for the VAB Berlin depot management solution in the UK, the company has a close eye on movements to reregulate buses in Britain outside London. It says that the product can give franchising bodies whatever level of easily accessible data that they deem necessary to monitor the performance of their contractor operators.
"A franchising body may not necessarily be interested in the depth of data that an operator would be. But our platform could pull together the required information from multiple operators and present it to the overseeing body, subject to any data protection laws," says Robert.
VAB Berlin is additionally working with a large European coach and bus manufacturer with a view to it taking on elements of the system. That would allow the manufacturer to monitor its battery-electric buses when they are being used by the operator.
For procurement of VAB Berlin's depot management platform, the supplier is flexible in terms of its approach. Robert says that while up-front payment is one option, another approach that is currently under review could involve financing via a monthly fee.
"Our system is an interface between the operator and its data to reduce costs and improve service delivery. If data for something is available, we can harness it."
For more information, please contact:
Robert Jones, Commercial Agent for VAB Berlin, on 07773 389332 or robert.jones@vaberlin.de
Bjørn Juul Busse, Export Manager, on +49 1761 5362 578 or bjoern.busse@vaberlin.de