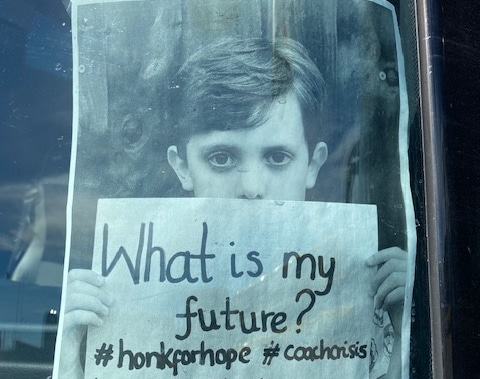 Eight-year-old Theo Taylor, son of Helen and Ceri Taylor who own Applegates Coaches in Gloucestershire, has become an unlikely spokesman for the coach industry. routeone finds out how Applegates is faring
Having your eight-year-old son ask questions about the future of the family business must be a disquieting experience. When he is determined to meet with the Prime Minister, it must border on surreal. But Applegates Coaches owners Helen and Ceri Taylor saw it as evidence of how the coach crisis is affecting every part of their lives.
Theo Taylor, son of Helen and Ceri, began a letter campaign this summer to the Prime Minister, Members of Parliament and even Her Majesty Queen Elizabeth II asking for a meeting with Boris Johnson to raise awareness of the struggle being faced by coach operators across the UK.
Throughout July and August Applegates has been among many operators pleading for support from government. Frustrated by a lack of recognition, Theo has become a social media spokesperson for the operator, routinely featuring on Twitter to raise awareness of the industry's plight, eventually getting involved in the London Honk for Hope event. "We tell him things are going to be OK, but we don't have answers to all the questions," Helen says. "What can you tell an eight-year-old?" The campaign eventually took Theo to BBC Gloucester, and BBC Breakfast News, where he and his mother took part in interviews. Lack of recognition that coaches are a separate industry has been the great anathema that Theo is eager to contest.
Tomorrow (Thursday 6 August) Applegates will be attending the Edinburgh Honk for Hope event to continue the drive for government aid. "I'm sure by now Members of the Royal Family, Boris Johnson or Rishi Sunak have heard Theo's name," believes Ceri. "Coach operators are of tough graft and we've always gone through tough situations on our own. The government doesn't understand this family industry and I hope now we can get the message across."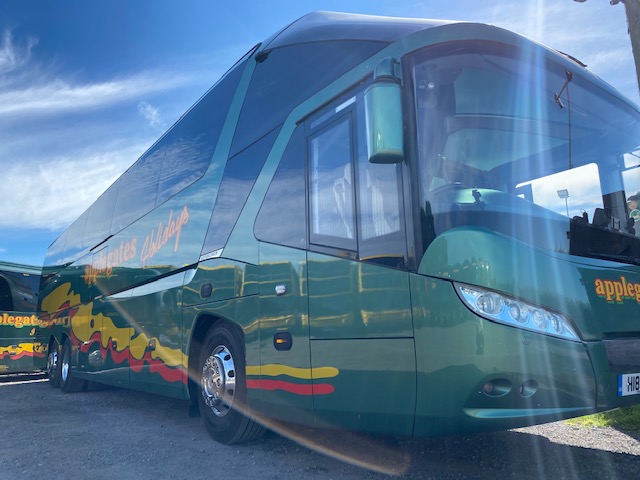 Hard times
Ceri estimates the business has lost around £1.2m in revenue since March. Business was so successful last summer that demand saw the company invest in a brand-new Neoplan Tourliner for 2020. That vehicle has completed a total of two jobs, totalling £960 of income – somewhat short of initial expectations.
"Monthly costs will continue to be paid," insists Ceri. "I'm a firm believer in paying things when they are due. There's no point in kicking the can down the road. But we won't begin to recover from this virus financially until this time next year."
But now, the business must weather an '18-month winter' according to Helen. In addition to the finance payments on the vehicles, lay-up cover and interest on payment holidays has added to a 'snowball effect' which Ceri is keen to avoid. "It made no business sense to stop paying for the vehicles that were nearly paid off. It has cost around £2,000 per vehicle in interest over the longer terms to gain payment holidays. The agreements that were due to end in a March month a few years down the line have now been extended to July and August after a payment holiday." That will prevent Applegates from purchasing a new vehicle in that year and Ceri will have to wait until the following season to replace vehicles without early repayment lump sums (which would normally go towards a good deposit). The financial effects of the pandemic are already taking a known toll long into the future.
Ceri highlights the disparity in the way grants have been supplied. Receiving a small business grant of £10,000 means the business is not entitled to further support. "We have been told we do not fall under the hospitality sector," he says. "Meanwhile, businesses in our local town which have boomed during lockdown by selling essential items have been entitled to more funding. Where is the fairness in that?"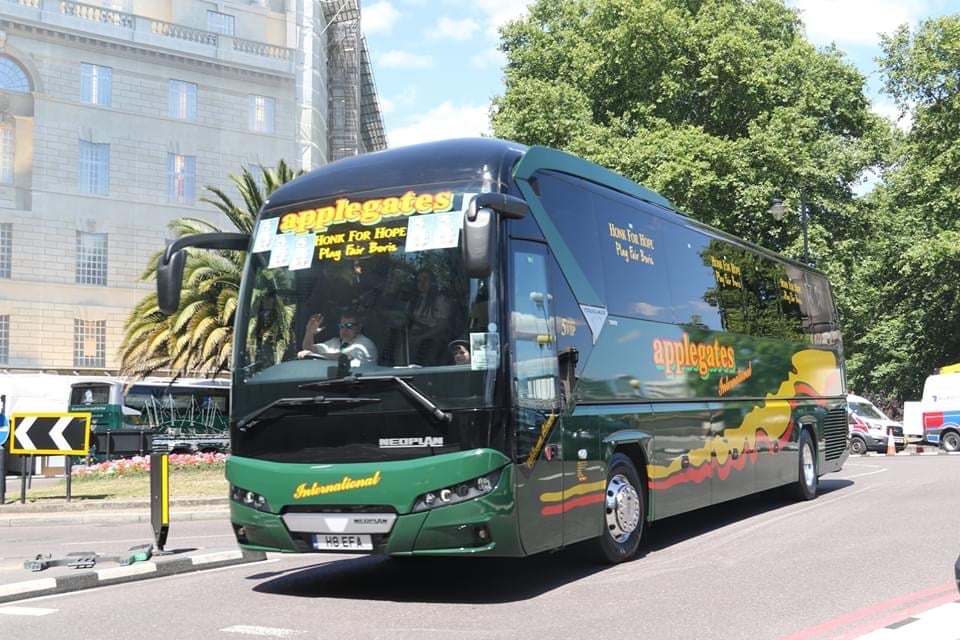 Playing the long game
Anticipating that the pandemic would be a 12 month affair at the very least, Ceri says he has 'spread his tactics'. "We haven't applied for a Bounce Back Loan or the Coronavirus Business Interruption Loan Scheme (CBILS) as yet," he explains. "But we are starting to look at CBILS to get us through the winter."
CBILS could, he says, be a figure of £250,000 to ensure all risks are covered. That would include £11,000 per month to repay in assets on each vehicle. Selling is not an option, Ceri says, as the business is dependent on newer vehicles to keep its existing customers happy.
Applegates also now faces the problem of a standing fleet with drained batteries, alternator problems, faulty suspension valves and stuck brakes, and the cost of ensuring they are roadworthy.
Returning to work
Four day trips booked in August are looking 'relatively healthy' Helen says, while running at limited capacity – but booking them was 'like pulling teeth'. "We've been on the phone a lot trying to encourage people back onto the coaches," she says. But despite running at a loss, the tours will continue as Helen believes Applegates needs to show its customers they are still there for them.
Vehicles are kept safe through a product called 'X-Mist' used for 10 minutes on each vehicle which kills the virus on contact.
While they are somewhat dependent on educational work to help resume services, Ceri anticipates reluctance from parents in paying for home-to-school services again, who he expects will likely favour private cars.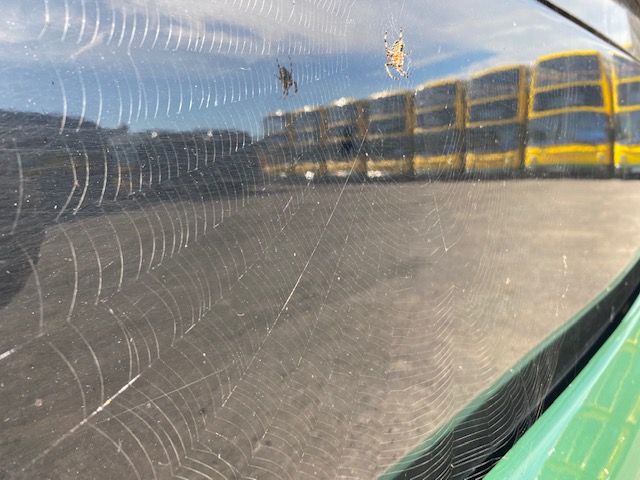 "I'm concerned that the return to school in September will result in low numbers," he says. "We have always relied on the income to keep the services sustainable and keep the fares reasonable but we will lose money every time a vehicle leaves the yard. It would break my heart to stop running buses to local schools."
If those services are lost, or buses sold, Ceri warns of the difficulty of restarting those services and committing to a fresh batch of buses.
It is becoming harder to see how businesses like Applegates will survive without tailored financial support. The firm is pleading for help with finance payments now that banks and funders are unable to provide payment holidays. There is talk of loans, to be paid back over time – a reluctant bet for Applegates; a 'snowball that will come crashing down in over a year's time', according to Ceri.
In the meantime, the fight to get Theo an audience with Boris continues. Helen encourages all operators to continue the dialogue with MPs and to be as creative as possible, communicating with attractions to inform them of the knock-on effect the collapse will have on tourism venues should the coach industry continue to suffer.