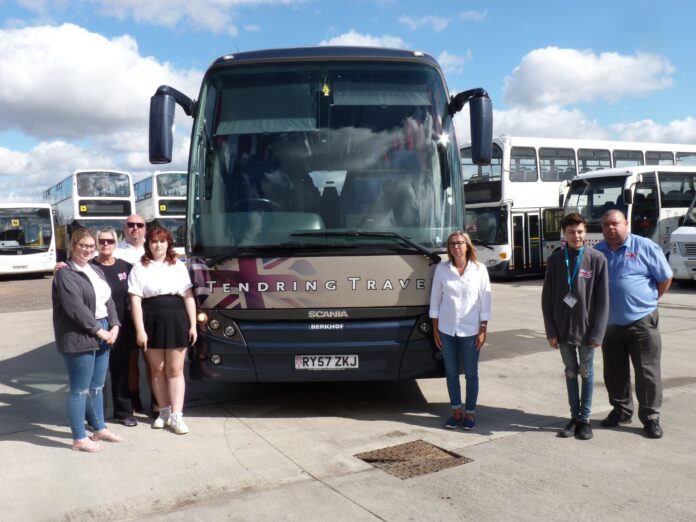 With no government support on the horizon, Tendring Travel warns that the prospect of a second wave of COVID-19 will halt further work in 2020 and potentially spell the end for the business
Essex operator Tendring Travel has warned that it will likely have to shut its doors should no government support arrive in the event of a second wave of the pandemic coronavirus COVID-19.
The Clacton-on-Sea firm estimates that it has lost around £1m in turnover, or 75%, owing to the effects of the pandemic. Operations Manager Hayden Carter says the company can survive this wave of the virus, but with a second wave seemingly on the horizon, the outlook is grim should no specific support be extended to assist the industry.
The business is using its own personal situation to speak to the industry and rally operators to make their voices heard.
Dire straits at Tendring Travel
All 24 vehicles in Tendring Travel's fleet are on 'vehicle off road' notices. The fleet is a £25,000 a month drain on the company's books, and payment holidays are no longer an option. "That's a massive cost every month and we've got nothing coming in," Hayden says. "The cost cutting is not going to last forever."
Compounding the financial losses due to coronavirus COVID-19 is the fact the value of the business' fleet has dropped since PSVAR was enforced. "The value of our non-compliant vehicles has dropped. We have negative equity and we can't afford to get rid of those vehicles."
Added to that loss is the sore reminder that Tendring invested £150,000 into compliant vehicles in anticipation of PSVAR being enforced, most of which barely completed two weeks' worth of work before being declared off the road, Hayden estimates.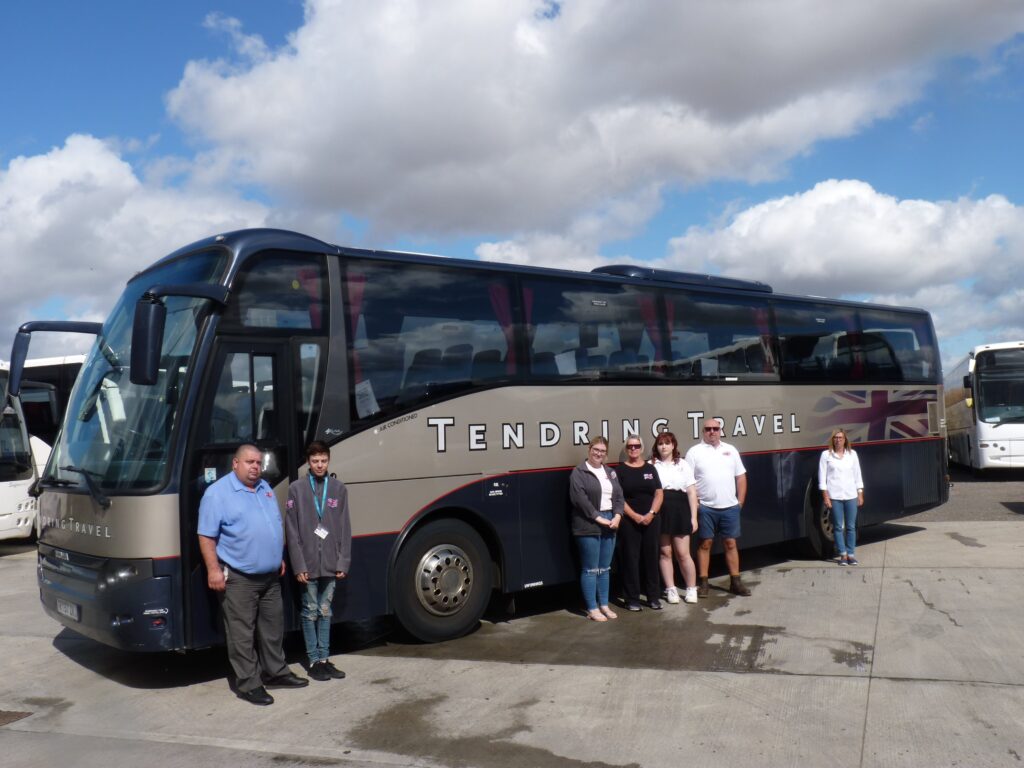 Existing support 'not enough'
Despite several schemes to support businesses through the coronavirus COVID-19 pandemic, Tendring Travel says it has 'fallen through the cracks', much like many other operators. Despite operating day trips and excursions it was ineligible for the coronavirus Retail, Hospitality and Leisure Grant Fund. It further missed out on the Coronavirus Business Interruption Loan Scheme. It has received a small business Bounce Back Loan of £50,000, but that figure is a drop in the ocean compared with the ongoing expenses of fleet maintenance and the wages of mechanics and the business' Transport Manager.
"That was when we thought we'd have to shut the doors," Hayden says, referring to the refusal of support. But scrimping and saving throughout the entire business – which has included drastic measures such as owner Mark Bone selling his car and the company's Transport Manager taking a 50% pay cut – is keeping things ticking over, for now.
Long term survival depends on whether the schools return in September, the furlough scheme is extended to the next peak season, and whether more financial support is offered.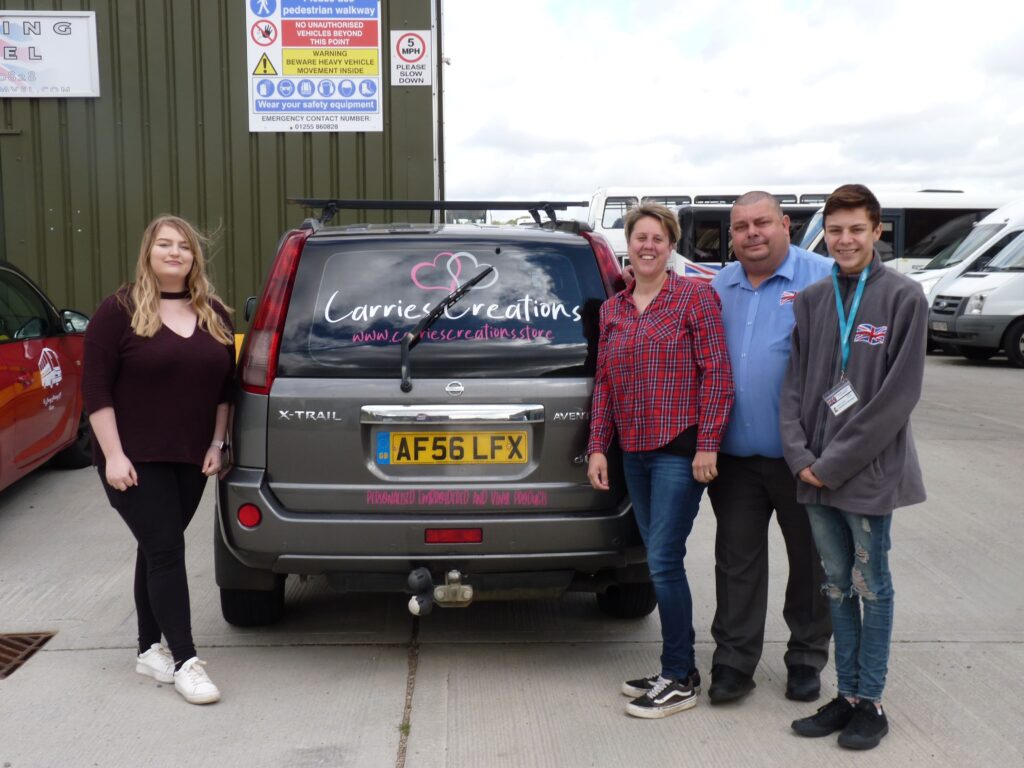 Industry must make its voice heard
Hayden has been proactive in trying to send the message into the media. On 30 July Tendring Travel featured on ITV East Anglia to convey the situation. Its struggle has also been reported in local papers and the BBC has shown an interest.
Creating a collective voice at this time is vital, Hayden believes. While furloughed, he has used his free time to produce stickers to raise awareness of the industry's situation. He has also helped in organising the recent Honk for Hope events.
"While everyone is trying to help, coach companies now need to get themselves heard in the trade, local and national news to show the country what a major situation this is.
"The whole industry has come together like one big family now. Everyone is helping each other. I think it's starting to work."
School contracts 'a last resort'
Hayden is hopeful now that school contracts will resume from 1 September to keep the business afloat. "We were on track for a £2m turnover this year, and now our busy season is nearly over. All we have left is those contracts to fall back on." Day trip organisers have tentatively suggested that they may resume from 12 August, but the recent news of a second wave has halted bookings.
That prospect leaves the business in need of an extension to the furlough scheme, as it otherwise will not be able to pay its staff owing to a lack of work after October.
Those uncertainties are the biggest hindrance. Lack of clarity around government support, no guidance and uncertainty about future lockdown restrictions mean Hayden and other businesses are rightfully unwilling to invest money in preparing to ramp up services. "We can't spend money putting things in place for work that isn't there," he says. "We want to plan, of course. But it could all go horribly wrong. We simply can't afford to see any more money wasted."
Progress will begin when the government recognises the unique situation the coach industry faces, according to Hayden. "We don't come under bus operator, and we don't come under travel and tourism, according to government," he says. "We're in the middle, and so we've been forgotten about. If we don't qualify for bus operator support or tourism and leisure support, there must be a tailored package for coach operators."
Further, it is important for the business served by the coach industry to be mindful of the knock-on effects this will have. The Confederation of Passenger Transport has previously driven this point home – that coaches serve the nation, and without them, more businesses will suffer.