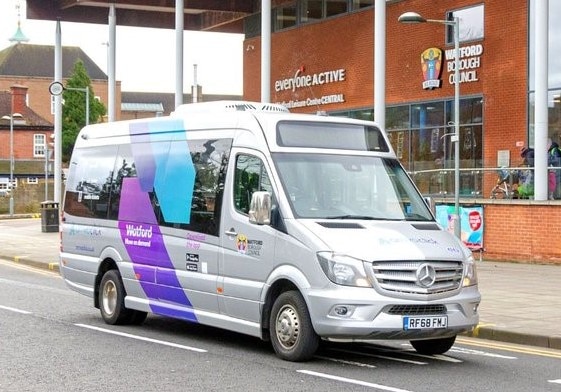 The ArrivaClick demand-responsive minibus service was launched by the group in Watford on 1 July. It will initially operate with three minibuses that due to social distancing measures will be able to carry a maximum of four passengers for the time being.
Watford Borough Council (WBC) is providing subsidy to the ArrivaClick service, which operates daily throughout the borough and to Warner Brothers Studios and Croxley Park. Fares range from £1 to £2.50 per mile depending on the time of day. Weekly passes and credit bundles are also available.
ArrivaClick in Watford is part of WBC's goal to make the borough carbon neutral by 2030. The service uses technology from Ioki. Customers book via a smartphone app and the service collects them from a 'virtual bus stop' nearby.
Arriva says that the service in Watford is being introduced in phases. It will be scaled up as restrictions around coronavirus COVID-19 are lifted.