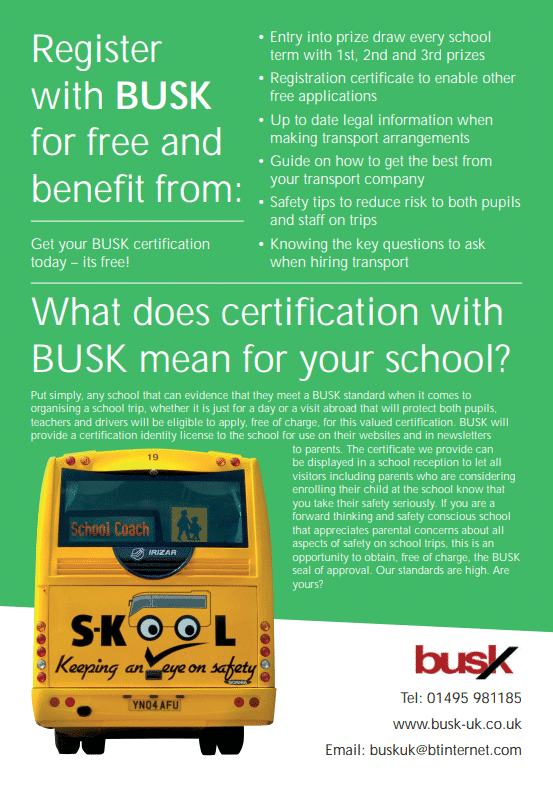 To promote child safety on the school run, BUSK has sent out a leaflet to 30,000 schools encouraging them to sign up to use operators with the BUSK Benchmark.
Operators with the Benchmark have undergone independent audits to ensure they offer a safe and legally compliant service.
Once the initial audit is completed, operators in the scheme are reviewed every three years, and are subject to random spot checks.
Pat Harris, BUSK Director, says: "Our aim is to ensure that schools start to take a serious look at how they hire transport and the consequences if they fail to hire from a reputable company should things go wrong.
"The industry complains, and rightly so, that most schools just obtain three quotes and then select the cheapest one without asking any questions or looking into the compliance history of a company."
Once registered, schools will have access to BUSK's free information and advice service, guidance on legal matters regarding transport arrangements, assistance with legally required documents and transport and safety belt policies.
Operators can sign up to BUSK Benchmark in order to be considered by registered schools.